Content and Audience: Finding What Resonates
Did your most recent post resonate with your Twitter followers? How about your Facebook friends?
Perhaps your Twitter followers loved your most recent piece of brilliant writing. But your Facebook friends saw the headline and just shrugged. Or vice versa. How do you know where your content is making the biggest impact?
dlvr.it now makes it easy to see what content is resonating with your various social networks. Each item we post is traceable back to the network it was posted to. And we can tell you how each audience engaged with a particular post.
To take advantage of this feature, you'll need to be using dlvr.it to shorten your links. This includes the growing number of brand savvy social publishers using dlvr.it's free custom domain shortening service.
To see how a piece of content is resonating across social networks, log into your dlvr.it account and click on the Stats Tab and drill down into detailed stats for your individual item.
In the example below. There are 78 total clicks on the item: 40 of those coming from a Twitter account, 3 coming from a Facebook account, and the remainder from a number of other social networks. This is a striking example of the different impact a piece of content can have with different audiences.
View Clicks from Twitter Account: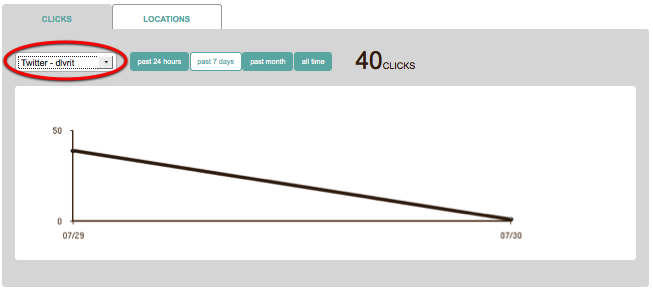 View Clicks from Facebook Account: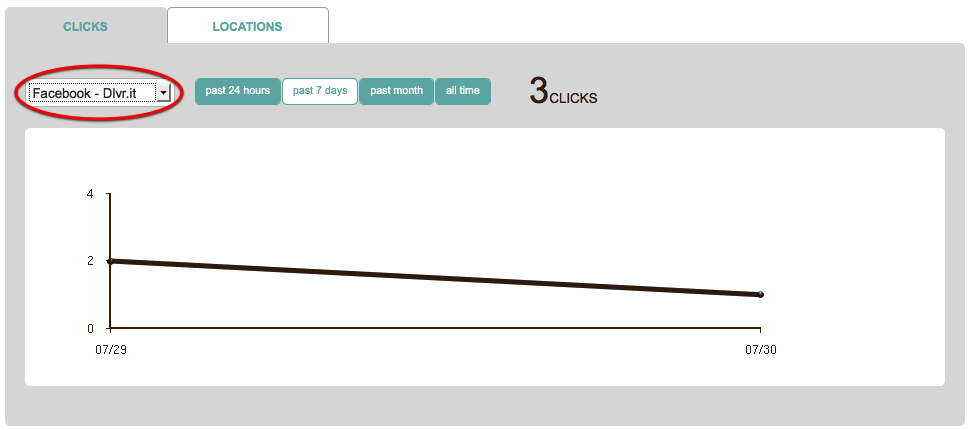 Summary
Not all content is created equal.
Not all audiences are created equal.
dlvr.it strives to transform these publishing insights into tools and data that you can use to improve your social publishing. Over the coming days and weeks dlvr.it will be making some exciting updates to our content stats and analytics.
These changes are designed to make our content stats even more meaningful and useful to you. As these changes roll out you'll notice enhancements to our stats design – and you may notice some new trends and patterns in your stats. We're very excited for these changes and look forward to delivering you new tools to better measure your social publishing success!
Charles Smith
Entrepreneur, Technology Enthusiast, Anthropologist / Evolutionary Psychologist.