What Is Social Media Content?
The term "social media content" refers to any type of content that people share on platforms like Facebook, Twitter, Linkedin, Instagram, etc. This model focuses on creating unique content rather than repurposed content. Repurpose content means republishing an already published piece of information. It's part of your content marketing strategy.
Social Media Content: Short Summary
First things first, let's define what we mean by social media content. This includes everything that people post on Facebook, Instagram, Twitter, LinkedIn, etc., including photos, videos, status updates, articles, and blogs. In fact, according to Hubspot, 85% of marketers say that content creation is the biggest challenge for their teams. So, if you're looking for ways to improve your content strategy, read on.
Content marketing is one of the most important aspects of digital marketing. It helps businesses reach out to potential clients and build trust among existing ones through social media posts. But even though there are many different types of social media platforms, some companies still struggle to understand what exactly makes up good content. Let's take a look at what social media content is and why you should care about it.
Why Should You Care About Social Media Content?
The main reason why you should care about social media content is that it works. And not just for small businesses either. According to Statista, 93% of B2C brands use social media to generate leads. If you've been struggling with getting traffic to your site, maybe now is the time to start working on your content strategy.
How Important is Social Media for Your Business?
Social media platforms, including Facebook, Instagram, Twitter, and YouTube, are now part and parcel of our daily lives. They're used to sharing photos of vacations, events, and everything else in between. Social media and its contents also increasingly serve as a primary source of information, and they've even replaced traditional media outlets such as TV and newspapers. So social media content can play a significant role in the overall content marketing strategy of your business. But before you start creating content for these platforms, make sure you know what kind of content works best.
Social media platforms such as Facebook, Twitter, YouTube, Instagram, Snapchat, LinkedIn, Pinterest, Tumblr, Reddit, Google+, Vine, Periscope, and others allow users to share information about themselves, their friends, family members, businesses, organizations, brands, products, services, events, interests, and much more. Users may post photos, videos, links, comments, messages, and other forms of multimedia. Social media networks typically provide an online forum where people can connect, communicate, collaborate, create, and express themselves through various virtual channels.
Some social network sites focus primarily on building communities around particular topics, hobbies, activities, or professions. Most social networking sites operate mobile apps, which permit users to access the service anywhere at any time. By 2009, 1.1 billion people were estimated to be active internet users worldwide. According to Statista, in 2016, global internet usage was approximately 3.9% higher than 2015 levels. Mobile internet usage alone had increased by nearly 50%.
How to Craft an Effective Social Media Strategy
Create Valuable Content
Now that we know what it is, let's talk about how to make it better. Here are three tips to help you create great social media content:
Social media content marketing is about much more than just posting content on Facebook and Twitter. If you want to make sure your brand is getting maximum exposure online, you need to know how to create a bio on Facebook and Twitter as well as the other top social media platforms. You also need to know how to craft an effective social media content strategy. Below are some tips to help you do exactly that.
Understand Your Target Audience
The best way to understand your audience is to listen to what they're saying. Find out where they spend most of their time online and watch what they post. This information gives you insight into what topics interest them and what type of content resonates with them. You can use this knowledge to create engaging posts that appeal to your target market.
Post Regularly
If you want to build trust with your followers, you need to post regularly. Schedule posts ahead of time and stick to it. Once you've posted, don't wait around for comments to come rolling in. Respond quickly to anything that gets shared on your feed. By responding promptly, you show your followers that you care about what they think and encourage them to engage with your content.
Be Consistent
Consistency is key. Make sure every piece of content you publish aligns with your overall branding and voice. If you consistently post about similar topics, you'll gain credibility among your followers. They'll start expecting quality content from you and look forward to each update.
Identify and Set Goals
The most important thing about content marketing is setting goals. If you don't know where you're headed, it's hard to know how to reach your destination. Before you start writing, think about why you are doing it. What do you hope to achieve? How will you measure success? Once you've answered those questions, you'll be able to determine whether your efforts are working toward your desired outcome.
Content marketing isn't just about producing great stuff; it's about aligning your content with your overall marketing objectives. In addition to being useful to customers, your content needs to serve your brand, too. You might write blog posts that promote your products and services, while simultaneously sharing helpful tips for prospective clients. Or you could use your blog to connect with people and build relationships. Whatever your end goal, make sure your content helps you meet it.
Build a Social Media Content Calendar
A content calendar allows you to plan ahead and craft a cohesive social media marketing campaign. You can use it to find out when your audience is most active on each platform and where they spend their time online. This information can help you decide how much effort to put into each channel and whether to focus on one type of content over another.
You can also use a content calendar to collaborate on ideas with your team and make sure that everything gets executed properly. For example, you might want to ask someone else to post something on your behalf. A content calendar makes it easy to assign tasks and follow up on them. It's just like an editorial calendar for a publisher.
Finally, a content calendar ensures that everyone involved in the process knows what needs to be produced next for all the different social networks. If you are working with freelancers or contractors, having a clear schedule keeps everyone on task.
How Do I Create a Social Media Calendar?
Pick the Social Platforms
There are many different ways to publish content across multiple channels. Some people prefer Twitter, while others like Facebook better. If you're looking to build awareness around a brand or product, a Pinterest hack might make sense. There's no one way to go about it, so pick what works best for you.
You can choose up to 10 platforms where you want to post your content. You don't necessarily have to use every single one of those platforms. For example, if you run a blog, you could decide to just post there once per week. But if you want to reach out to a wider audience, you might consider posting on Instagram daily.
How do I manage my Social Media Content?
Now that you have a good idea of what you want to accomplish through social media, it's time to start managing your content. To keep things organized, you'll need to set up folders and tags. Tags allow you to categorize your content by topic or keyword. Folders let you organize your content by date.
Social media platforms such as Facebook and Twitter allow businesses to connect with customers and prospects directly. They provide tools to make it easy to share information about products and services and to build relationships with followers. But there are many ways to use social media effectively. Here are some tips to help you maximize the benefits of social media marketing.
Content Distribution
The best way to spread the word about your brand is to publish original content on social media channels. This includes posting blog articles, videos, images, and infographics. You can also leverage existing content like press releases and white papers. Make sure to include links back to your site and relevant resources.
Hashtags
Hashtags are keywords used to tag posts. When someone searches for those terms, related posts pop up. Hashtags are especially useful for connecting social media users to your content. For example, if you post about a product review, you could add #productreview to the end of the hashtag. People searching for #productreview might find your post.
Curation
If you want to generate buzz around your brand, start by finding influential bloggers and news sources. Find out what topics they cover and follow them. Then, comment on their posts and interact with them. If they notice your comments, they'll likely follow you back. In turn, you'll gain credibility among their readers.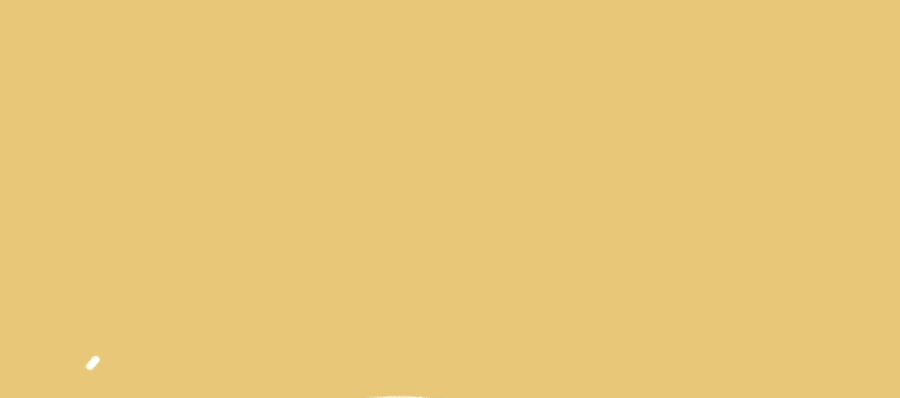 Measure Results
How do I track my social media performance?
Social media analytics tools can help you measure the success of your campaigns. These programs will show you how many likes, shares, comments, and views your content has received. They can also tell you how much traffic your site receives from social media sites.
Social media analytics tools can also give you insights into what types of content perform well. For example, you may find that certain topics generate more engagement than others.
Promote and Distribute Your Content
If you want to know whether your social media marketing strategy efforts are working, it helps to understand how well those efforts are measuring up against expectations. You don't want to spend time creating content that doesn't produce the results you expected. But you also don't want to waste money producing content that isn't effective. So, how do you find out if your content marketing efforts are delivering value?
The answer depends on what type of content you're trying to generate. If you're looking for traffic, social media shares, email subscriptions, or sales leads, there are plenty of ways to measure your content's effectiveness. On the other hand, if you're looking for brand awareness, customer loyalty, or advocacy, you'll need to look beyond standard measures like bounce rates, conversion rates, and average session lengths.
Social Media Content Types:
Branded Graphics
Branding graphics are one of the most powerful tools you can use to build brand awareness and boost engagement. This type of graphic is designed to look like it belongs on a billboard or poster. Think about how many times people see posters advertising movies, concerts, sporting events, etc. These types of images are very memorable because we know what they represent. We instantly associate them with brands.
Brand graphics are an effective way of promoting products and services. You can use them to promote special offers, discounts, product launches, and even just general information. For example, you could create a branded image to promote a new product launch or a new promotion. Or, you could make a branded image to advertise a discount code or coupon.
You can easily create branding graphics on Canva. Just select the shape tool, choose a background color, and add text. Then, simply drag the image onto your design. If you want, you can customize the colors and fonts. Once you've finished creating your graphic, save it to your computer and upload it to your social channels.
Promotional Images
Promotional images are another great way to promote products and services. They work well for promoting giveaways, contests, or anything else where you want to encourage interaction. You can use promotional images to promote special offers, coupons, discounts, and much more.
For example, you could create an image to promote a contest or giveaway. You could also create an image to promote an upcoming event or holiday. Or, you could create an eye-catching image to promote a new campaign or product.
Create promotional images on Canva. Choose the rectangle tool, pick a background color, and start adding text. You can change the font, size, and color. When you're done, save your image and post it on your social channels.
Infographics
Infographics are visual representations of information. They're short and simple, and they usually don't require much reading. They're great for social media because they're easy to digest and share. They're also perfect for mobile devices, where space is limited.
But there are different types of infographics, and some work better than others. In fact, you might even want to consider creating one of each type. Here are five types of infographics that you should know about.
Visual Explanations
These infographics use pictures and graphics to explain concepts. This is probably the most common type of infographic. You'll see them everywhere. For example, here's a visual explanation of what "infographic" actually means.
Video Content
Videos are great tools to promote your products and services. They allow you to show people how your product works and what makes it unique. But creating videos isn't easy — especially if you're just starting out. In fact, there are hundreds of different types of videos, each one serving a specific purpose. To help you choose the best type of video for your needs, we've put together this guide.
GIFs
GIFs are short animations that can be used to make your content stand out. They're perfect for sharing on Twitter, Instagram, Facebook, LinkedIn, Tumblr, Pinterest, and even email. You can use them to highlight text, show off products, promote events, and much more. Here are some examples of how you can use GIFs in your marketing efforts:
Promote a sale
Share a quote
Showcase a product
Explain something visually
Tell a story
Blog Content
Blogging is one of the most effective ways to build authority and generate leads online. But it doesn't happen overnight. In fact, you'll probably spend months building up your audience before you start seeing real growth. So how do you know whether you're doing everything you can to grow your blog?
You've built relationships with influencers.
Influencer marketing is great because you don't have to pay huge sums of money to reach audiences. Instead, you connect with bloggers and journalists who already have large followings. This gives you credibility and trustworthiness, which helps you gain exposure. If you want to learn more about influencer marketing, check out our guide here.
Your email list is growing steadily.
The best way to keep your readers engaged is to give them something useful every day. One of the easiest ways to do this is to send regular emails. Start by asking your readers what they'd like to see next, and make sure you deliver on those promises. Then, ask them questions to encourage interaction. For example, "What's the biggest challenge you face?" or "How did you solve a problem you had?"
You're getting consistent traffic.
If you haven't been able to attract enough visitors to your site, there could be several reasons why. Maybe you haven't optimized your content properly. Or maybe you haven't done enough outreach. Whatever the case may be, you need to figure out where you're losing traffic. Once you do, you can work on improving those areas.
Quotes
Quotes are one of the most powerful tools we have to communicate our ideas and thoughts to others. They are easy to find, quick to read, and often make us laugh. But what makes a quote great? What makes it memorable? And how do you use it to connect with people?
Presentations
Slideshows are an excellent way to communicate effectively and efficiently. They provide a quick overview of complex topics without overwhelming readers. A slideshow allows you to present information in a visually appealing format. You can use it to show off your knowledge, research, skills, accomplishments, or anything else that might interest people.
Presentation templates are available online, and many are free to download. There are even presentation templates specifically designed for LinkedIn profiles. If you want to make sure your slides look professional, check out some of the templates already built into PowerPoint. You don't need to spend money on expensive software.
Use your slideshows to highlight what makes you unique, interesting, and knowledgeable. When you're done, you'll have a great tool to help promote yourself and your brand.
Webinars
A webinar is one of the best ways to deliver educational content online. They're easy to set up, cost little to host, and are often attended by hundreds of people. But there are many different types of webinars out there, and you don't want to run the wrong type of event.
Here are 10 tips to help you make sure your next webinar goes off without a hitch.
Pick a topic that interests you. If you find yourself bored during a webinar, chances are no one else will either. Make sure you pick something you enjoy talking about.
Choose a format that works for you. You've got three main options here: live, recorded, or hybrid. Live events require you to be physically present at the same time as everyone watching. Recorded webinars allow you to upload video files later, so you can record a presentation that lasts longer than 30 minutes. Hybrid webinars combine elements of both formats. For example, you might start recording a presentation, pause halfway through, and continue speaking over the audio file while showing slides.
Get feedback early. Before you even think about creating your webinar, ask some friends what they'd like to see covered. Ask them to keep notes on anything they wish you could cover better. Then use those notes to inform the topics you'll talk about during your webinar.
Create a schedule. Don't just go into the event with no idea how long each segment will take. Set aside enough time to cover everything you planned to discuss, plus a few extra minutes for questions.
Plan ahead. In addition to scheduling your webinar, plan out your slides. Think about where you'll post the slides, how much text you'll include, and whether you'll show videos or images.
Invite participants. When you invite guests to join your webinar, you give them permission to sign up. Keep track of who signs up and how many attendees you end up with.
In Conclusion - What is Social Media Content?
In conclusion, social media content marketing can be used to create brand awareness, increase sales, build relationships with customers and prospects, and generate leads. This could be text posts, photos, videos, links, etc.
Social media content marketing is a strategy that involves creating and distributing relevant, valuable, consistent, and engaging content to attract and retain a loyal audience on social platforms like Facebook, Twitter, LinkedIn, YouTube, Instagram, etc. The key to success with this type of marketing is the quality and consistency of your efforts.
The most important thing to remember here is that it takes time to see results from any form of digital marketing. It may take several months before you start seeing significant increases in traffic, but if you keep at it, you will eventually reap the rewards.