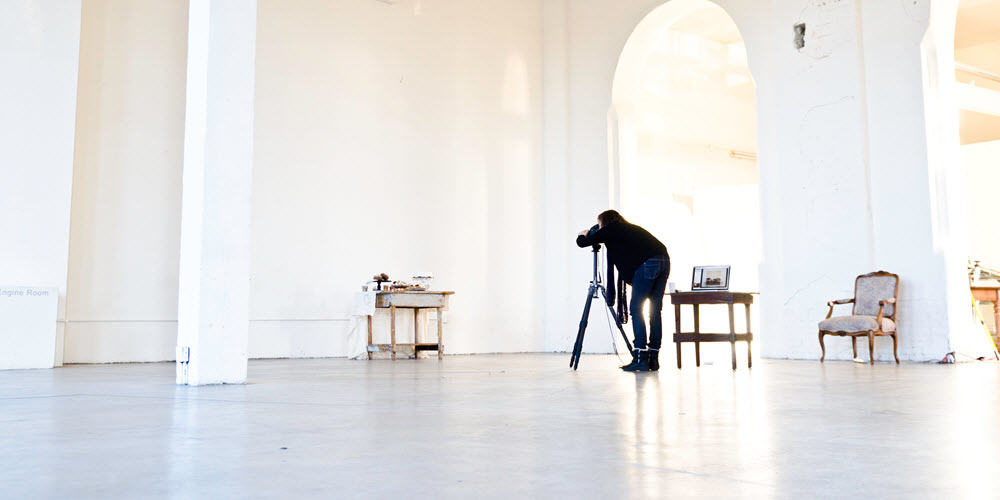 How to Get Free Instagram Followers in Little Time
Are your Instagram followers growing? In our post on How to Get More Instagram Followers: A Simple Growth Strategy, we shared how to get followers on Instagram by optimizing key elements of your Instagram profile and feed. One surefire way to get free Instagram followers is to focus on the quality of your content.
Here are nine additional ways to get more followers on Instagram that puts an emphasis on creating quality content.
How to Get Free Instagram Followers
#1: Build a community around an actionable hashtag
Think of a hashtag as a magnet that brings folks together.
To help bring about a sense of community on Instagram, create a unique, actionable hashtag, encouraging customers and clients to use it. When customers start using that hashtag, make sure to like and comment when they use it.
✔The great thing about this strategy is that you can leverage it across other social networks like Twitter and Pinterest, but it works so well on Instagram and is the perfect way to get your audience to engage with your brand.
Here's an excellent example of a small brand leveraging the hashtag #EEEEEATS:
This hashtag was created by the guys at Infatuation to create an online food community for "anyone who is serious about food, but doesn't take food too seriously," according to their site. And it's worked absurdly well with over 1.1 Million posts shared using the prevalent hashtag for foodies all over the map.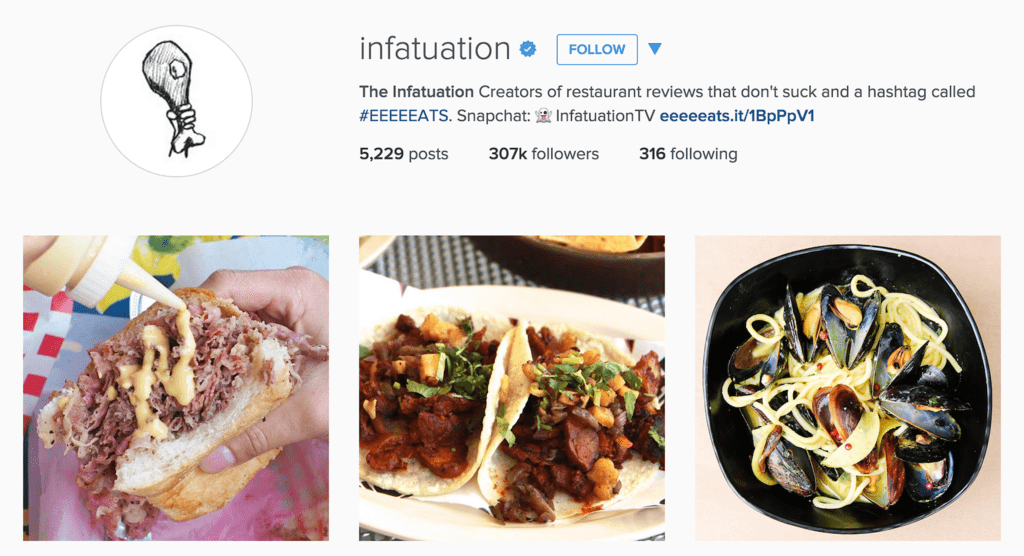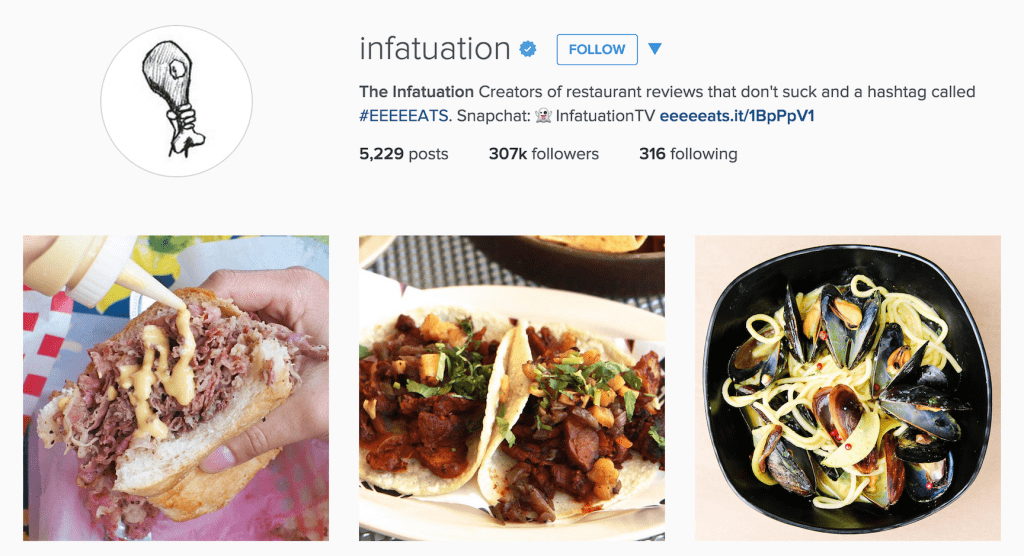 Another excellent use of hashtags from jeffbullas.com is to:
Follow conversations within your niche
Discover customers who'd be interested in your brand
Search hashtags to find people who are already talking about your brand online and have a large following in your niche.
Using hashtags will help you identify Instagram influencers within your industry and begin getting a lot of free Instagram followers.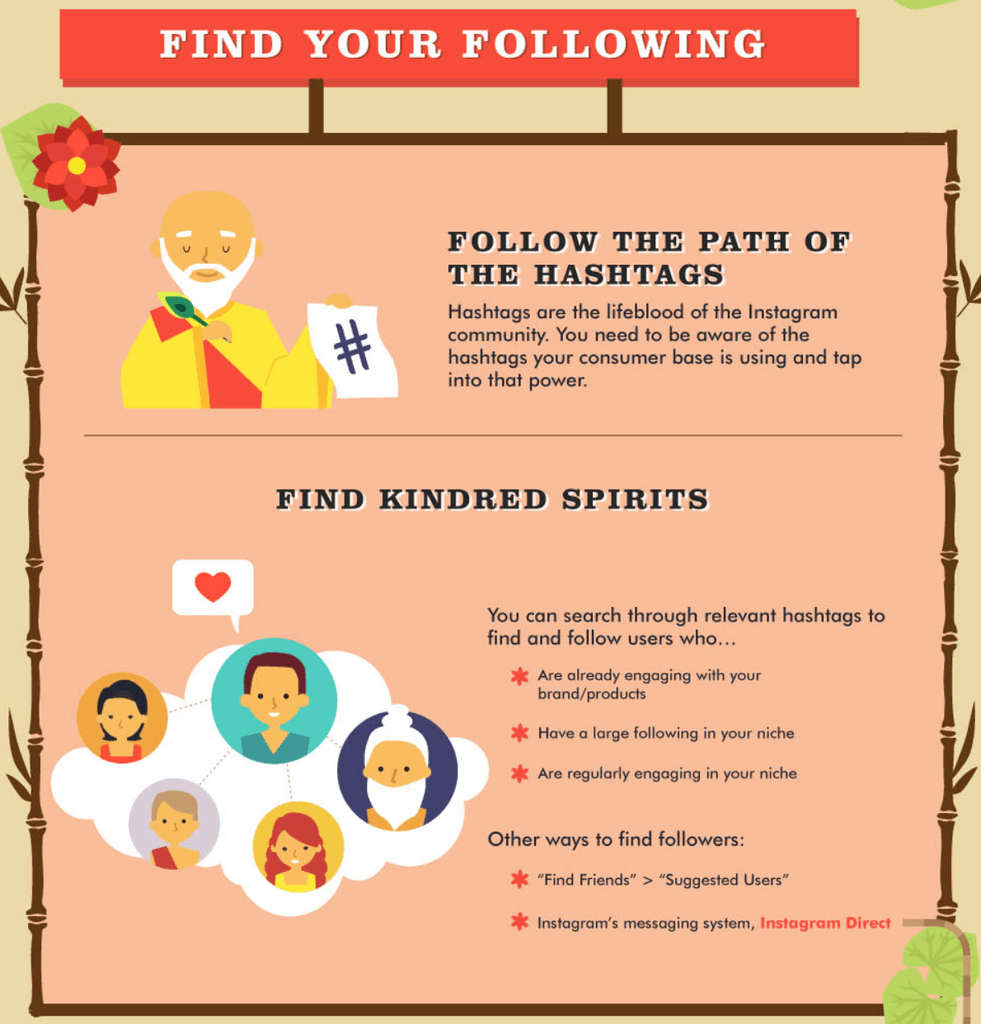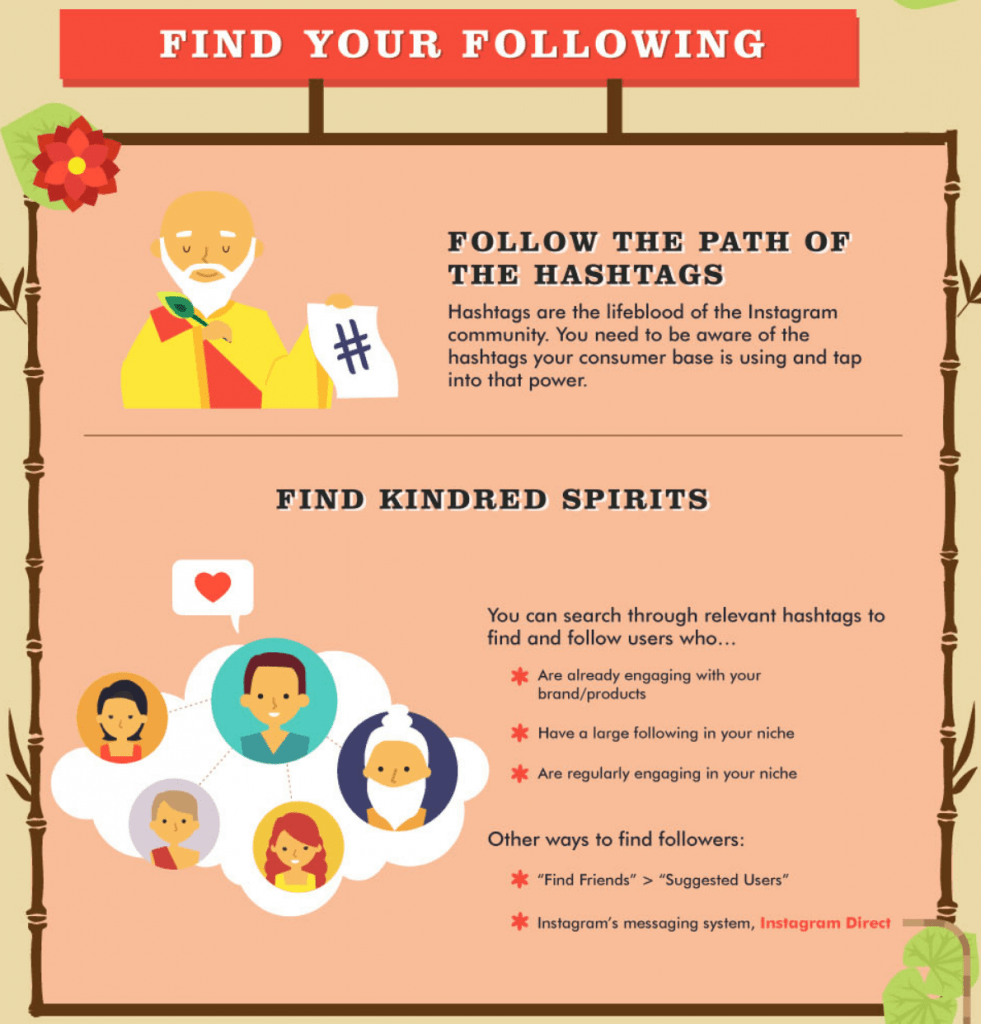 #2: Create content that relates to your followers while staying relevant to your brand
Having the RIGHT images is critical to gaining a mass of free Instagram followers. While cat pictures are a great part of Instagram, each business that uses social media, and Instagram needs to make sure its photos are relatable. Knowing your customers can help with this, giving your business a good direction to go in.
✔One of the important things about creating relatable content is to ensure that your business stays genuine when creating it. 
(a) Would your audience relate to these cats?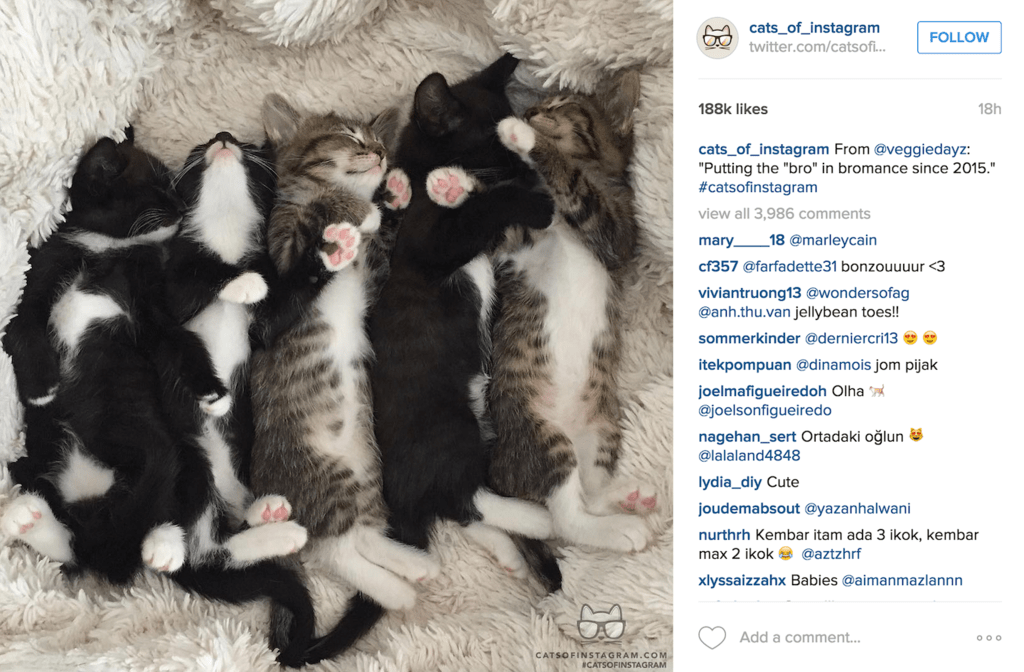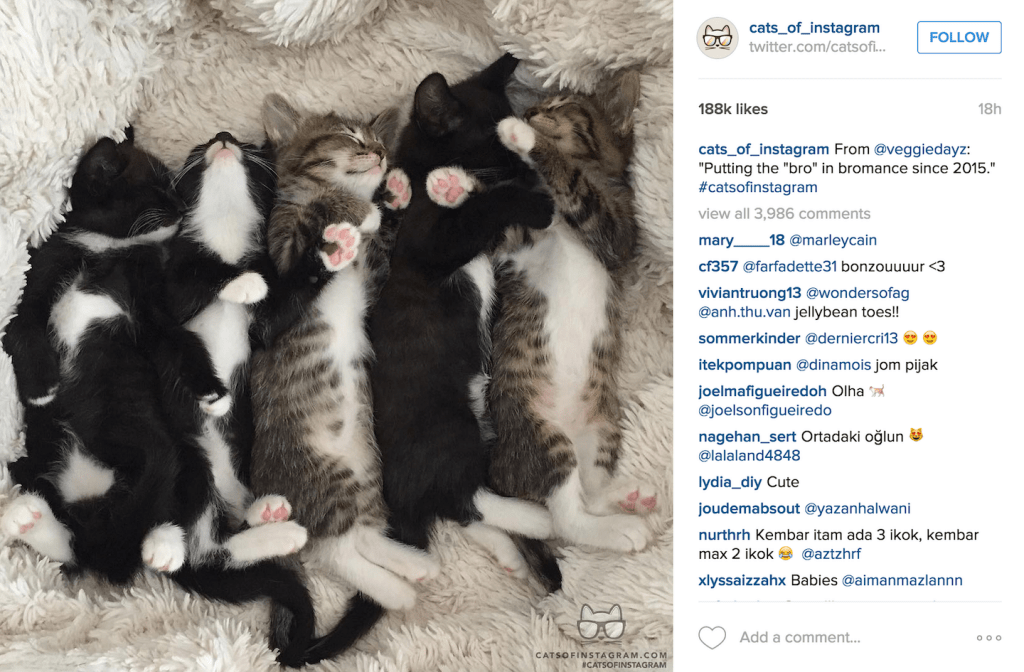 Or…
(b) Would your audience drool over a picture of your lunch time special?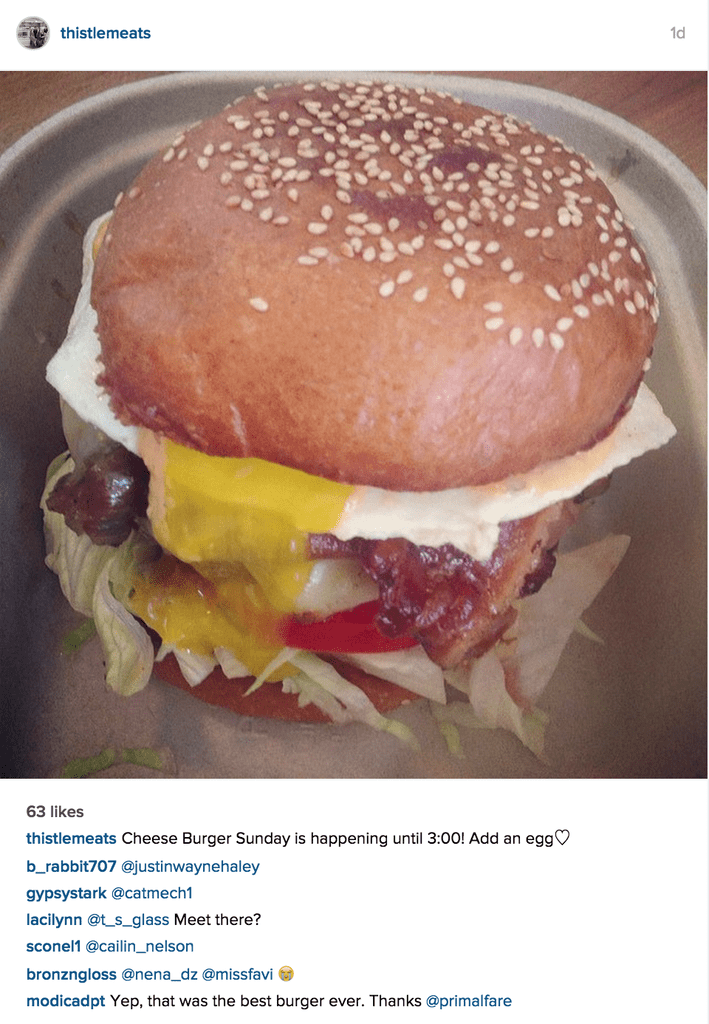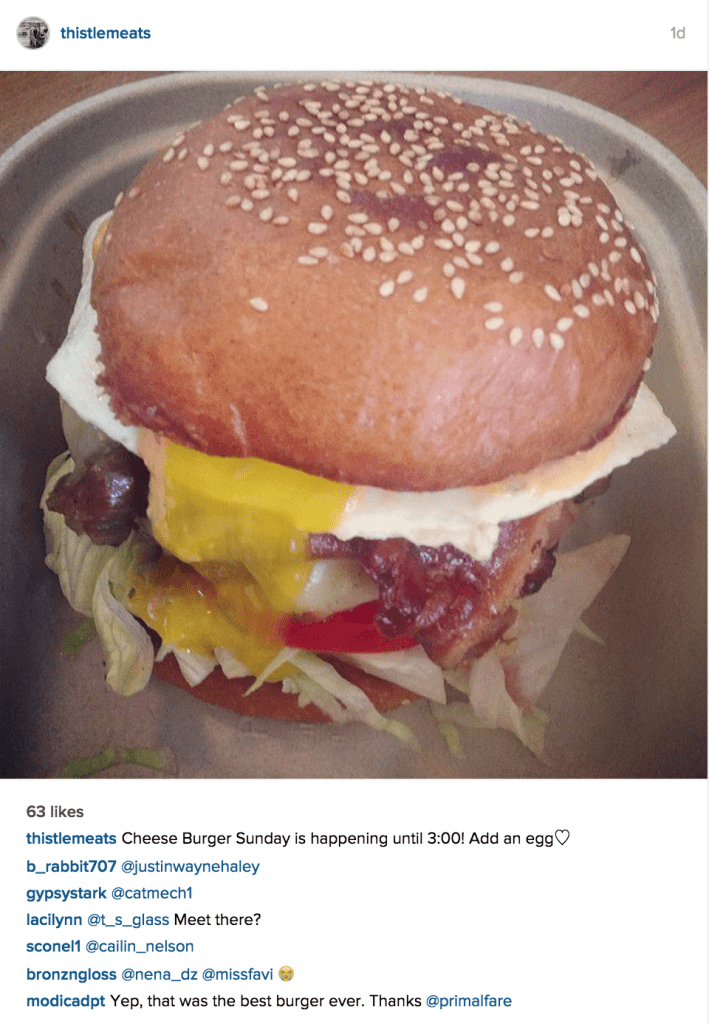 #3: Don't over post
This tip is pretty self-explanatory, but for those new to Instagram, please note that over-posting is a big insta-no-no! 
✔Even if you have several great photos to share – don't! Instagram is one of those channels that shouldn't have too many posts in a day due to how it can overwhelm followers.
One more cat picture as a reminder: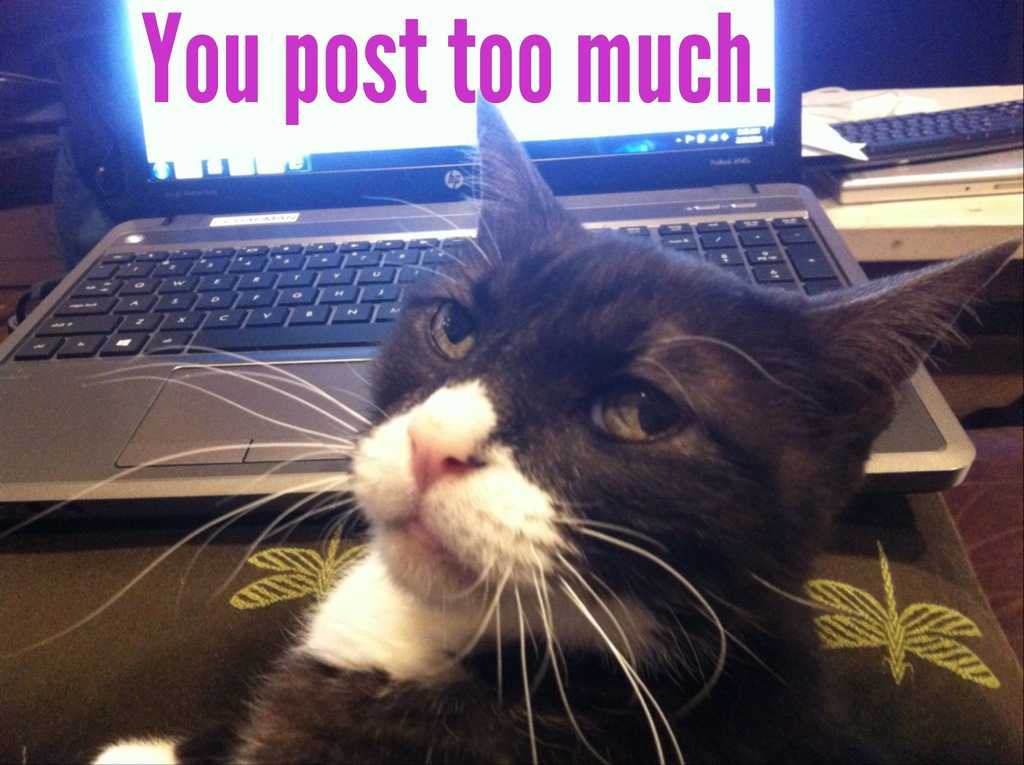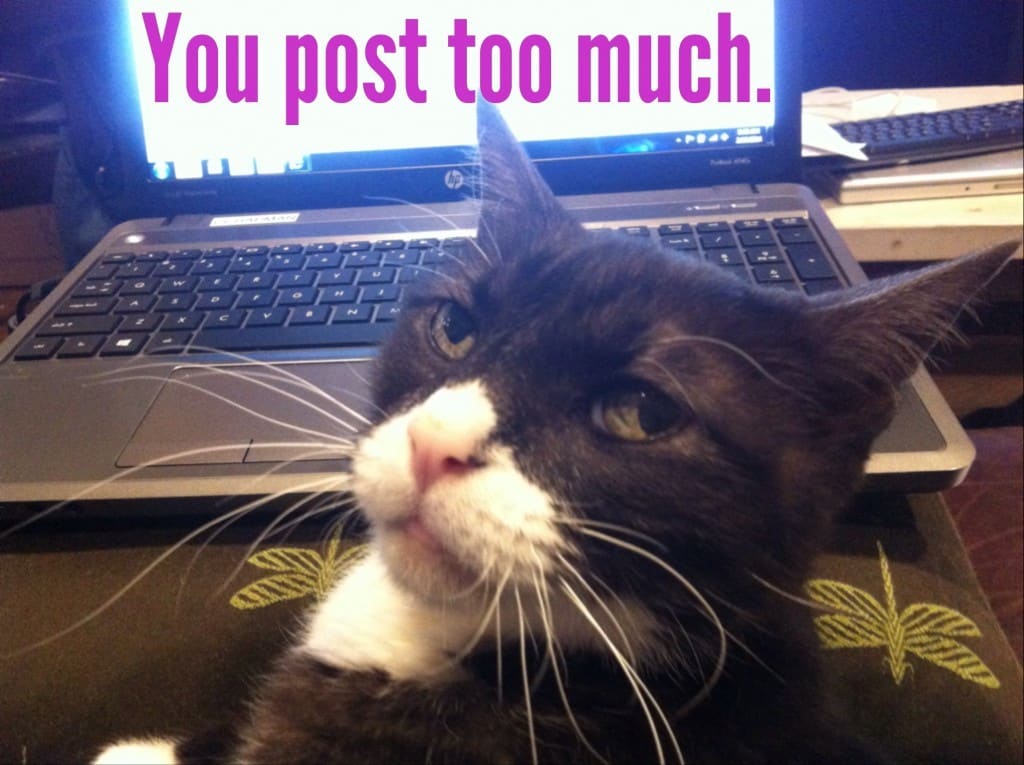 Pro tip: Use a smart tool to schedule your Instagram posts automatically.
#4: Promote your Instagram everywhere
This one is also somewhat self-explanatory, but you need to leverage Instagram in the same way you do your other social networks.
Getting free Instagram followers might be difficult in the beginning. Because of this, it is a good idea to promote your Instagram account everywhere – on blogs, Facebook, Twitter, and even include your Instagram name on your business cards to hand out near the register.
Do you have social icons on your homepage or product pages connecting visitors to your social channels? Make sure to add an Instagram icon as well.
Encourage your employees, especially those frequently communicating with customers, to add a link to your company Instagram in their email signatures.
Add an icon of your Instagram handle to your LinkedIn profile and business card.
Repost your Instagram photos to your business Twitter and personal accounts.
The opportunities are endless, but once your Instagram is enticing, get it in front of people and start building your follower base.
#5: Find the beauty in your brand (even if your offerings are ugly)
A lot of businesses rule Instagram out as an unusable platform for their business. Their mindset being that they don't sell food, beer, or clothing; their products are either unattractive or intangible so why would they use a photo-sharing application? Think again!
✔Don't rule Instagram out altogether because there are so many other ways to build your brand without directly showcasing photographs of your products – Tell A Story!
Take photographs in the office or of your work environment to give your followers a sneak-peak into the day-to-day of your company's unique culture.
Get your employees involved; create a unique hashtag for your company and have all of your employees add the hashtag to the pictures they take. Show your personality!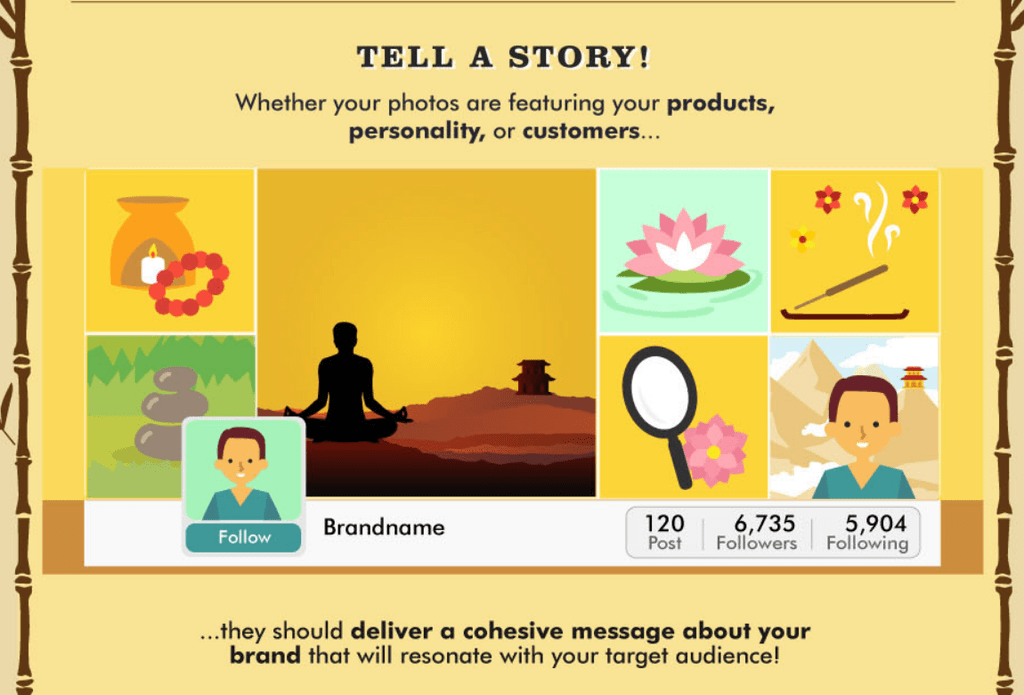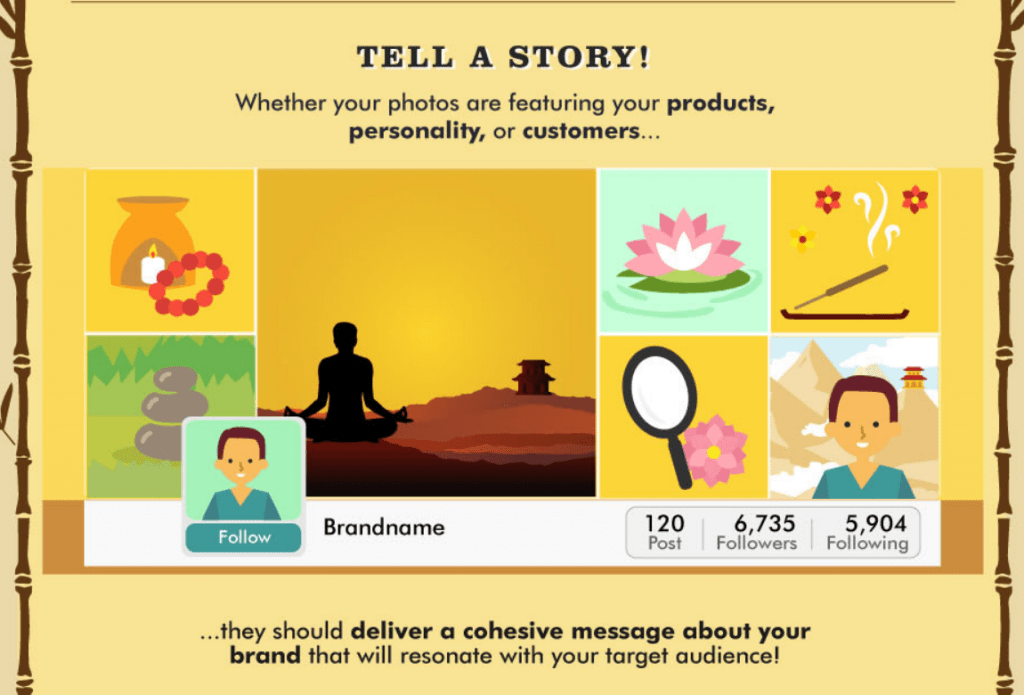 #6: Utilize all the tools Instagram has to offer
Instagram itself is a great resource. Make sure to subscribe to and use the tools on their Instagram for Business blog.
✔Explore how businesses are using Instagram through tips, brand spotlights, API examples and news from Instagram HQ.
#7: Get inspiration from others
"Steal ideas from other companies."
When it comes to using Instagram, one of the best ways to get incredible images is to follow other brands and get inspiration. Inspiration is an important part of Instagram marketing, and there are several incredible brands out there with excellent Instagram social strategies that can be inspiring.
✔Inspiration means that a business can get ideas on what and how to post, but no business should ever copy what others do. Going for a unique approach will be a great way to increase engagement with clients. 
#8: Showcase beautiful experiences relevant to your brand
General Electric is a pro at this. You wouldn't think wind turbines were photogenic but look at this stunning photograph below. According to the Instagram blog, "Show how your company sees the world and make it meaningful to people." Not a photographer? Not all of us can be Annie Leibovitz. Instead, start a hashtag campaign (see tip #1) and post photographs that your fans capture.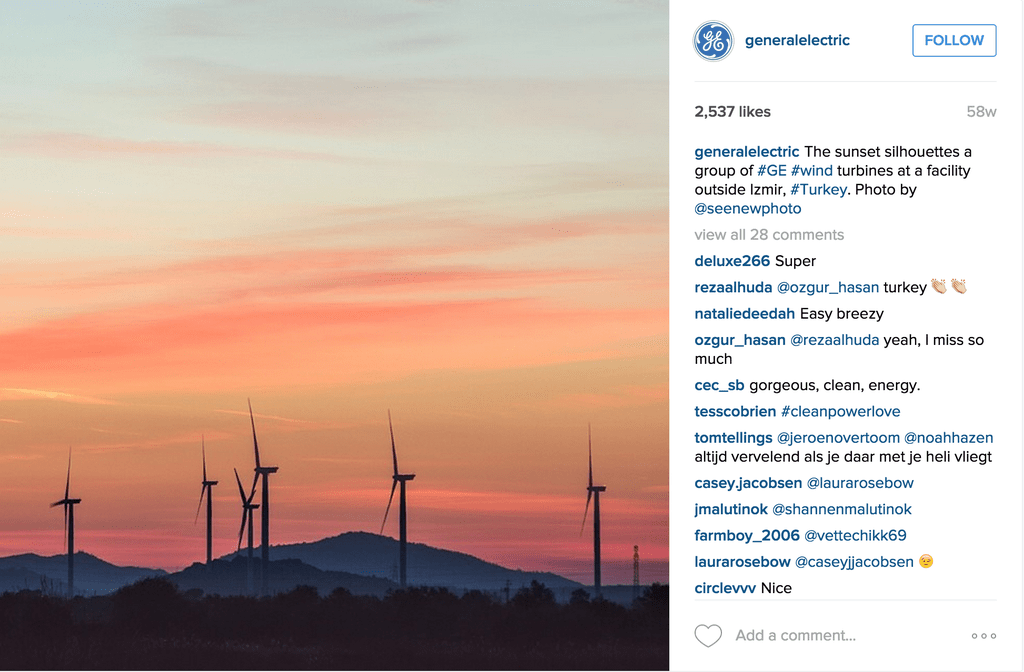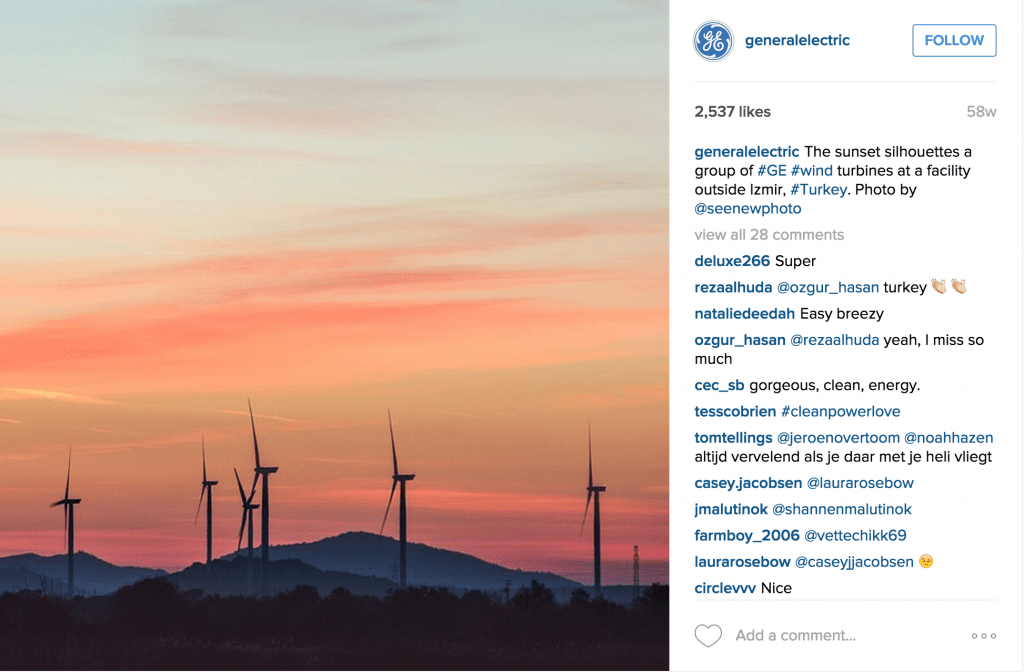 #9: Interact with Others on Instagram to Grow Your Following
We've talked a lot about promoting your Instagram, posting engaging, quality images, using hashtags to create buzz, and gaining inspiration from others, but another critical step in the process is interacting with your followers and the people you want to follow you.
If you're already posting follow-worthy content, then start liking, commenting and following others.
"If you expect people to engage with your posts, they expect the same as well," writes TINT CEO, Tim Sae Koo. "The more active you are, the more exposed your username/account is to the owner and owner's followers."
✔So search popular hashtags and like away! Write complementary comments on peoples post and #regram images while giving credit to the original post.
Please share any of your tips on gaining free Instagram followers. Remember, start snapping photos at every opportunity because Instagram is where your business is at!
Debra Garber
VP of Finance & Operations, Chief Content Contributor, and backyard chicken farmer. I happily share my experiences traversing the wilds of social media. Will trade social media tips for fresh organic eggs. Motto: "Live the life you love, love the life you live."