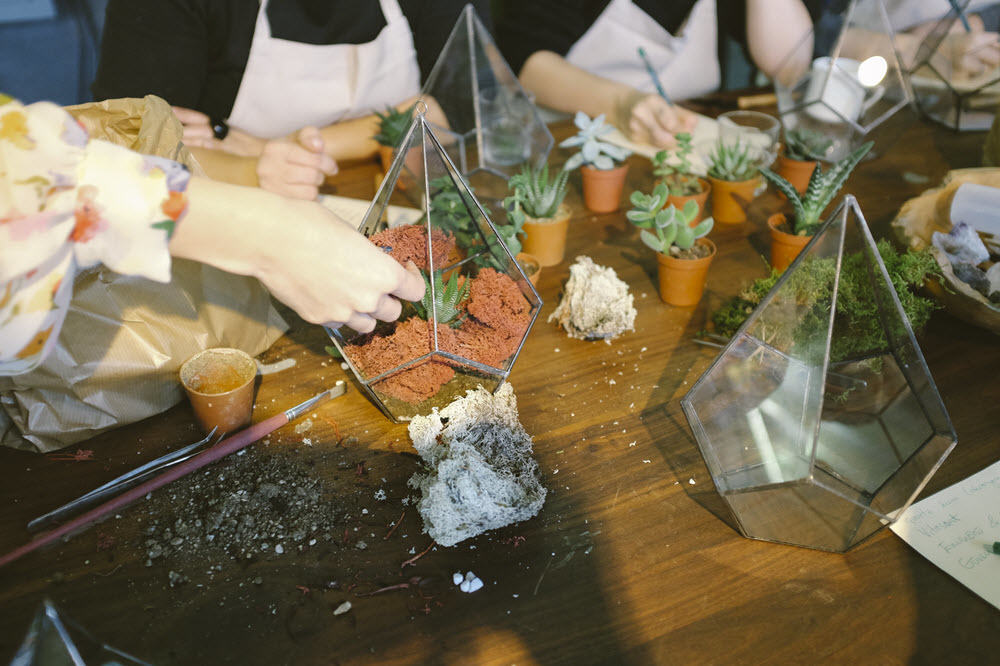 9 Proven Ways to Boost Repins on Pinterest to Increase Sales (Backed by the Latest Research)
Pinterest is proving to be a social network that can work for companies of any size. When it comes to marketing on Pinterest, many businesses are stuck and don't know where to start. We put together nine of the best Pinterest for business tips that will quickly give you an edge.
What Makes Pinterest Unique?
Unlike Twitter or Facebook, success on Pinterest is less about growing massive followers and more about creating compelling Pins that generate Repins. Pinterest puts more emphasis on the content rather than the person who created it. It is a slight difference from other social networks that focus on followers. For example, people who don't follow you on Pinterest have the opportunity to see your pins. This unique feature is much different than on Facebook where you only see content from people who you are friends with.
Pin: Used both as a noun (what you put on your board is a "pin") and a verb (the act of putting a picture on a board is "pinning"). For example, you might pin a picture of The Grand Canyon in your "Places I Want to Travel Board".
Repin: When you see someone else's pin that you like, you can "repin" it and place the picture on an appropriate board of your own. It's similar to a Facebook Like.
How Valuable are Pins?
Businesses used to laugh at the idea that Pinterest could drive sales. They looked at Pinterest as just another social network. Creating business pins were useless – so the story goes.
A study by Pinterest marketing firm Piqora showed that one pin on Pinterest generates $.78 in sales.
The study also found that on average, a Pinterest Pin generates more than 10 Repins — that's 100 times more than tweets (which on average get retweeted 1.4 percent according to a study from RJMetrics).
A Shopify study shows that while Facebook drives more traffic, visitors from Pinterest are 10 percent more likely to complete a purchase than on Facebook.

Additionally, Pinners on average spend twice the amount that a shopper referred from Facebook would spend.
9 Actionable Pinterest for Business Tips You Can Try Today
Every month, more than 100 million active Pinners browse its virtual shelves to discover new ideas and get inspired. To have your content stand out, here are just a few Pinterest for business tips you should follow.
1. Post at the Right Time
According to SocialFresh, the best times to post on Pinterest are
2 PM – 4 PM EST and
8 PM – 1 AM EST; and,
Saturday morning
2. Post Often
To get more Pinterest followers, you should post between 5-30 new pins every day. Keep in mind quality content is key.
3. Create the Right Sized Pin
Pins over 800 pixels tall get more repins. A typical Pin size is 736×1102 pixels.
4. Don't Forget Males
Pinterest is not just for females. The male demographic is the fastest growing demographic on Pinterest. One-third of new signups are from males. In some countries, there is a 50/50 split between males and females.
5. Use a Call-to-Action
In your Pin's description, add a call-to-action. You'll get 80% more engagement.
Examples you might add:
Download the free ebook
Read more ways to…
To learn more…
Sign up online
For more details…
Please submit ideas and questions to…
Call for a complimentary consultation
Get a free quote
Tell us what you think
Watch a video of…
6. Create More Content
When using Pinterest for marketing, remember it's all about the content. Creating more Pins and boards are key factors in determining your growth on Pinterest. The University of Minnesota's Pinterest study found that the three most important factors that Pinterest users take into consideration in the "should-I-follow-or-not" decision-making process are:
how many accounts you are following
how many accounts are following you
how many pins you have
how many boards you have
7. Use Rich Pins
The Pinterest marketing firm, Piqora found that there was an 82 percent jump in the Repin-Pin ratio with brands using Rich Pins. There are six different types of Rich Pins: app, movie, recipe, article, product, and place.
8. Include a Price Tag
Pinterest pins with prices get 36 percent more likes than those without.
9. Keep Pins Short and Informative
Pin descriptions under 200 characters are the most re-pinnable. Furthermore, according to Pinterest, informative Pins receive up to 30 percent more engagement than other Pins.
A few Pinterest for business tips that make your pins more informative:
Add advice in the description
Include instructions or how-to's
Write detailed descriptions to give people a clear idea of what the Pin is about
Play around with using simple text on top of the image to quickly describe the Pin
___
Hungry for more Pinterest for business tips? Click for more Pinterest marketing growth ideas.