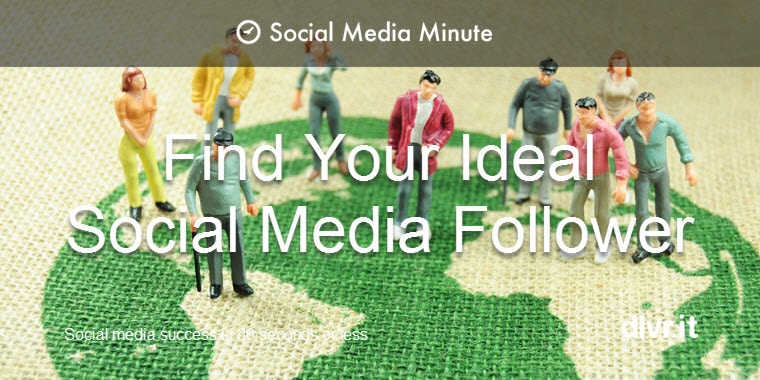 3 Free Tools to Find Your Ideal Social Media Audience
When you're trying to grow your fans and followers, your success depends on how thoroughly you know who they are. To achieve audience growth, first and foremost, you need to know who your ideal buyer is—and how to reach them. Demographic data is key in helping you determine the "who, what, where, why and when" of your target audience.
Surprisingly, the tools to help you are right in front of your face.
These 3 free tools will give you a clear road map for who your ideal audience is.
(***Assuming you are starting with a base of fans and followers but if you need help, here's a simple social media growth strategy to follow: 4 Easy Steps to Promote your Business on Social Media when you have No Followers.)
1. Google Analytics
If you are using Google Analytics, you already know that it is packed full of helpful data. The audience data provides insight into who is already coming to your website or blog.
Sign in to your Google.com/analytics account > Audience. From there you can drill down into the Demographics, Interests, Geo, Behavior, Technology and Mobile demographics of your audience.
The Demographic data will help you focus your content on the right age group and gender
Use the Interest data to focus your blog and social media content on what resonates with your audience
Review the mobile data to pinpoint any enhancements needed in your mobile strategy. For example, we discovered mobile users were half that of desktop users which lead us to ask why and explore possible changes to our blog.

2. Twitter
Twitter.com/USERNAME > Profile and settings > Analytics
Like Google, Twitter provides demographic, gender and interest data. You can see our Twitter gender data differs significantly from Google. How do you interpret this information? This could help you fine-tune your message and content per social network.
Twitter also provides information about your Top Follower and Top Mention.
Study your Top Follower. What's unique about him/her? Do they match your ideal profile? Do you follow him or her already?
Your Top Mention provides a clue into what social media update resonates with your followers. Create more content just like that!

For additional FREE  Twitter specific data, Followerwonk offers a wealth of data on any account – including your competitors.
3. Facebook
Business.facebook.com/USERNAME > Insights
Facebook has all kinds of demographic data on fans (however, I am disappointed on what they make available). Just like Twitter and Google, you can view age and gender data but Facebook is void of detailed information on interest categories of fans. Quintly makes up for the lack of Facebook data.
Get a holistic overview of the performance of Facebook pages
Compare and benchmark every existing Facebook page with one another
Obtain valuable competitor data to optimize your Facebook marketing activities
In-depth information about your fans. Get to know where your fans are coming from; analyze their changes and the corresponding distribution.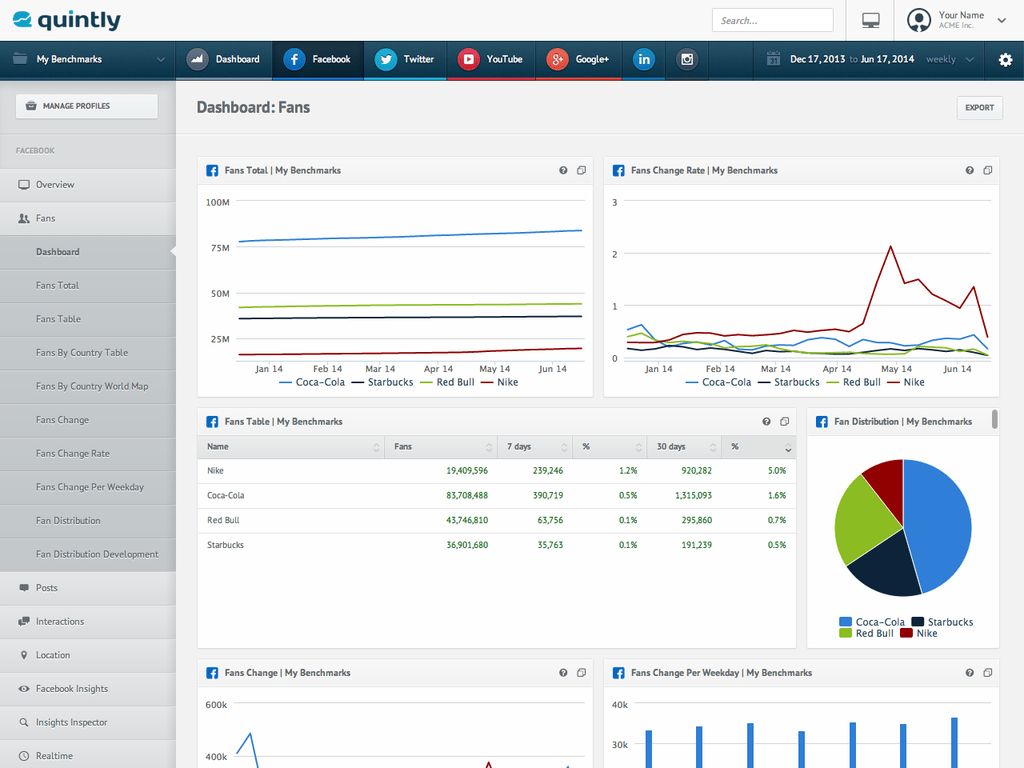 Bonus: If you are a dlvr.it user, in your stats, you will find the demographics of your active audience across all social media in one convenient location.
Now that you know the gender, age and interest categories of your fans and followers, what's next? Find more people just like them!
Continue reading: