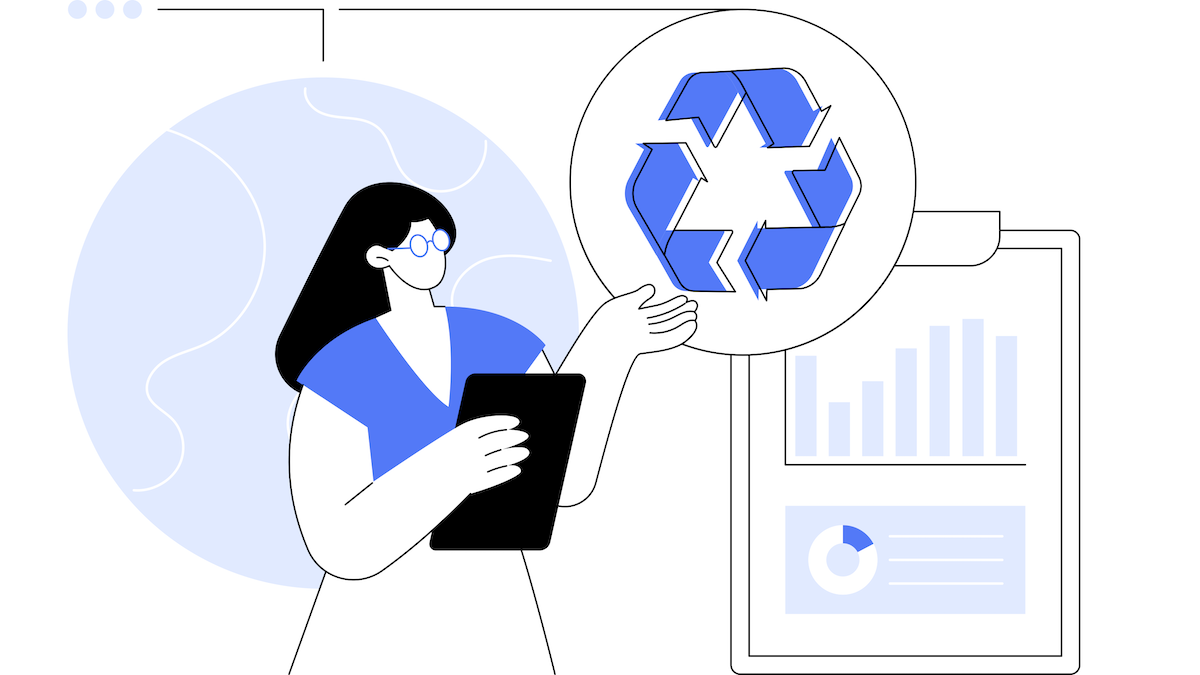 Top Evergreen Publishing Tools: MeetEdgar, CoSchedule, and more!
Tools for evergreen publication are quite helpful. Everyone has heard of "evergreen content" and the significance of republishing content that is still current. Even I have already written about evergreen material. But how can we publish this information without devoting a significant amount of effort to it? The Top Evergreen Publishing Tools: MeetEdgar, CoSchedule, and more! are useful in this situation.
Here are some excuses stories we hear:
Given that there are only 24 hours in a day, how are we even able to generate and publish our content?
As a business owner, I simply don't have the time to create our social media profiles, let alone manage them.
I find tasks involving social media to be exceedingly difficult.
Strangely, a lot of business owners fail to consider adopting evergreen content to avoid having to produce material at an unrealistic rate. But how can this content be published effectively? We've discovered some tools that will enable you to skip that time commitment and set up your tools quickly.
What is Evergreen Content?
Evergreen content is significant because it continues to be pertinent years after it was first published. This is because it isn't connected to any particular occasions or trends. Evergreen content also offers the following advantages: Future-proof with a long-term influence.
Any topic that maintains a constant degree of interest or relevance is referred to as evergreen content. The information in evergreen articles should take this audience's continued interest in these subjects into account. It should also continue to be relevant for readers who are trying to find an answer or learn more about a subject.
Evergreen material is unaffected by seasonality, notwithstanding the possibility of an interest uptick or decline over time.
We've discovered some tools that will enable you to skip that time commitment and set up your tools quickly.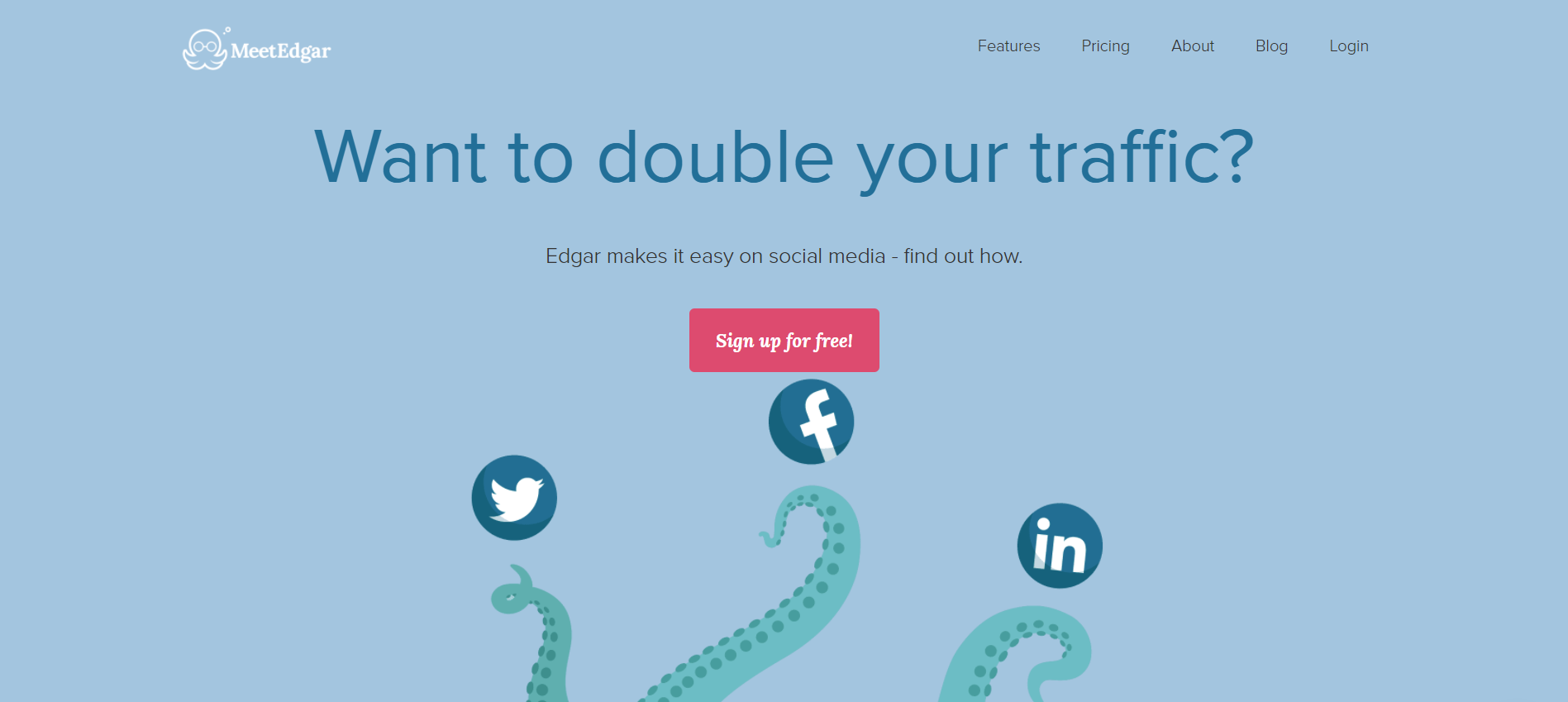 You can import evergreen content and create a distribution timetable for the near future using a tool called MeetEdgar, a social media management tool that specializes in evergreen content publishing. You can categorize your posts on MeetEdgar, publish them in accordance with these categories, and share them an unlimited number of times.
When you create an account on Edgar, you are prompted to add to categorized libraries. The libraries can construct special labels if necessary. Afterward, you'll select "posting periods" for popular days and times of the week after adding evergreen content to these content libraries. Once you've finished, you can set your content to publish automatically, and the application will upload items at random from your library during the publishing hours you select. This implies that setting up content for their service just needs to be done once. Once it's set up, they don't need any more changes. If you want to import, set, and forget a lot of evergreen material, this functionality is really helpful.
These useful features keep your social media accounts active and maximizes the traffic and lead-generating potential of your evergreen content.
MeetEdgar excels at what it does and can assist you in setting up your content posting quickly and effectively. You can use MeetEdgar with Google Business pages, Instagram, TikTok, Facebook, Twitter, Pinterest, and LinkedIn,
MeetEdgar Pricing:
Edgar Annual Plan – $ 41.58 month – For entrepreneurs and small businesses – $499/year, 25 social accounts – Additional Social Accounts – $1.99.
Unlimited scheduled posts, 1,000 weekly automations, Unlimited customizable content categories, 20 team members.
They also have a "starter" plan with more limited features.
Eddie Annual Plan – $ 24.91 month – For side hustlers, and those just getting started – $299/year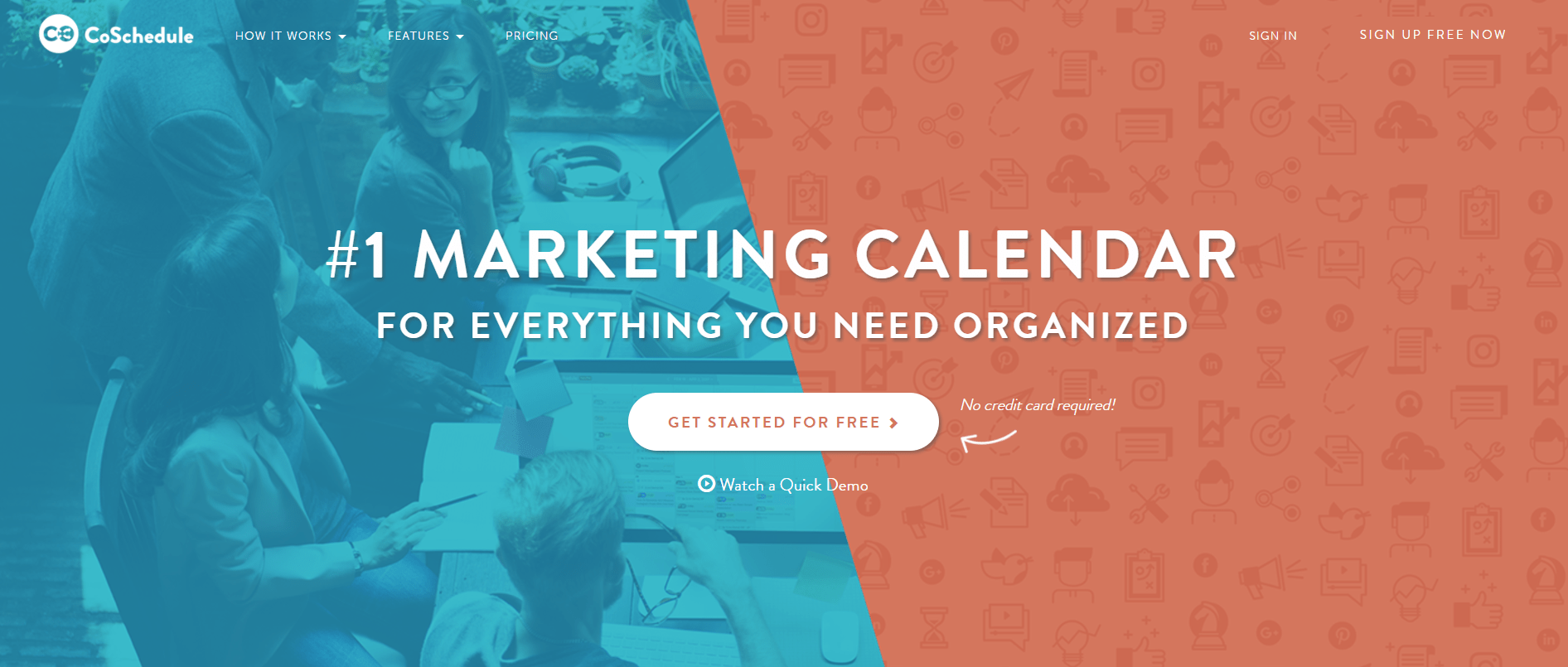 Similar to MeetEdgar, CoSchedule is a service that enables you to create evergreen content for endless publication. Similar content category tools are available on the platform to arrange your material into manageable groups. You can put up a timetable with postings from each category to be scheduled at various times using their tools. Even if your content may be evergreen, it will appear new and fresh because of this. First, you create a template, then you can quickly apply the promotion cycle to any post you want to promote by dropping it there. By using the templates, you may avoid having to start the promotion cycle over for each piece of evergreen content.
In addition, CoSchedule supports more Social Media platforms than its competition, including real-time publication. They provide support for LinkedIn, Facebook, Twitter, Pinterest, Tumblr, and Google+ Pages. You can use CoSchedule's ability to get mobile phone notifications as a reminder to post to Instagram. Due to the way the calendar is set up, CoSchedule's setup can be time-consuming.
CoSchdule Pricing:
Priced at $29 per month, Pro Marketing Calendar offers unlimited, shareable read-only calendar views, team task management & collaboration, recurring tasks & events, customizable task workflow templates, unlimited social media publishing, bulk social media scheduling, social media automation, social media campaign templates, and priority support.
It is also possible to use a Free Marketing Calendar, which offers Personal Project & Task Management, Unlimited Marketing Projects and Content, Marketing & Project Management Integrations, Social Media Publishing Up to 2 Profiles, Self-Serve Knowledge Base, and Basic Support.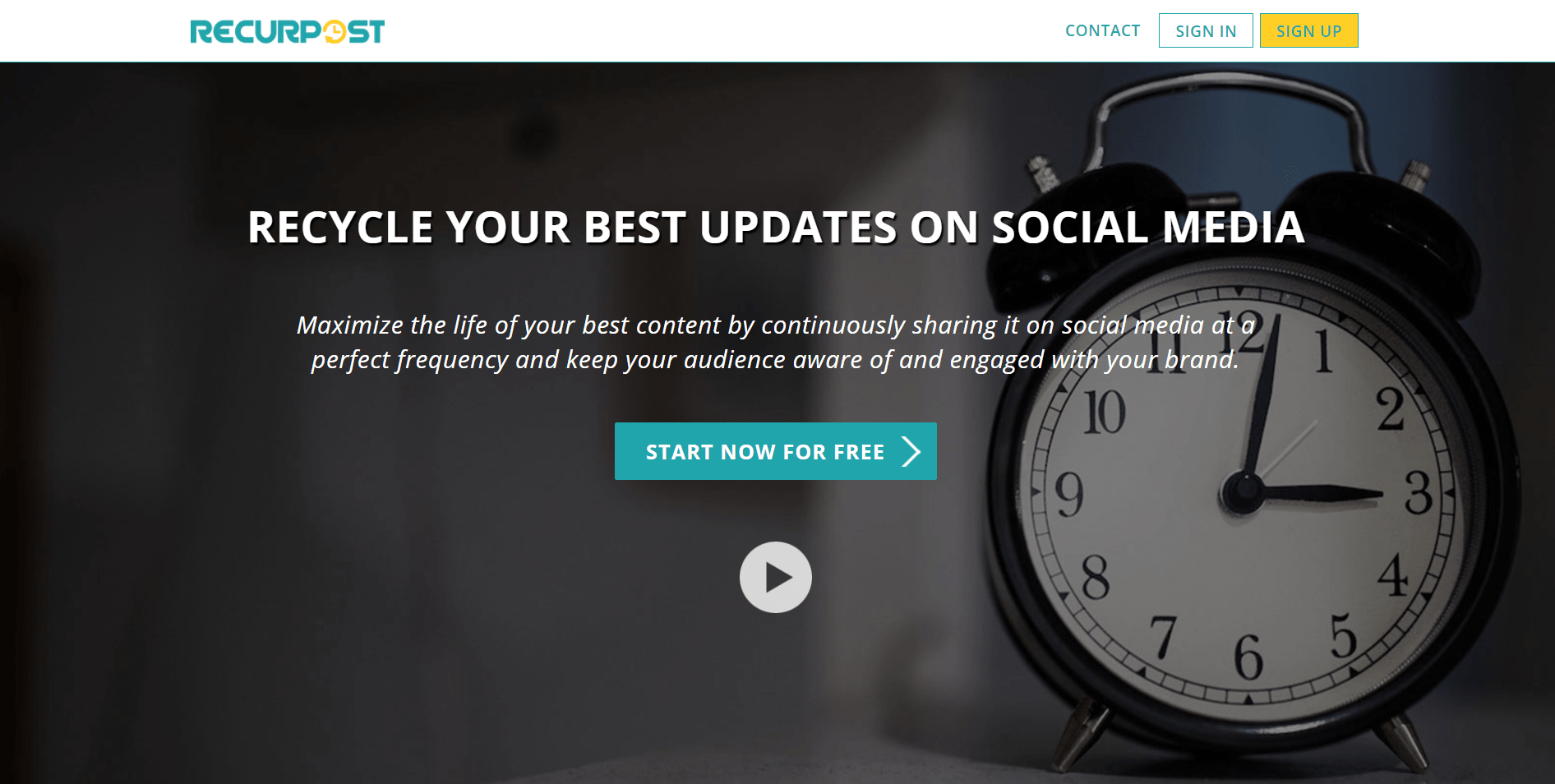 Unsurprisingly, Meet Edgar and CoSchedule and RecurPost have very similar business models. All of your posts are kept safe for publication in a Content Library, which is the foundation of RecurPost. You can determine the optimal publication schedule for those things, or RecurPost can do it for you – similar to the layout of MeetEdgar.
First, upload the content, choose the accounts, and choose an appropriate time to post using the majority of social media schedulers. Then, you only need to set the posting time for your accounts once with RecurPost. After that, all you have to do is upload fresh content, and it will publish on its own.
Social Media Planning and Scheduling with RecurPost
As a social media planner, Recurpost provides all the resources you require to keep your social media accounts active, whether you choose to use applications when on the go, our Chrome plugin while you browse, or regular schedules.
Additionally, the social media scheduler will automatically choose the ideal time to publish your content so that it will be seen by the most people. This will result in more activity on your social media accounts and higher levels of interaction.
Your previous posts are analyzed to determine the ideal time, and we then conduct experiments to continuously improve it. We guarantee that when you use our Google My Business post-scheduling service or when you utilize us as a Pinterest scheduler, RecurPost will identify the utmost optimal time for you to publish.
RecurPost Pricing
The Pro Plan costs $32.50 per month, with a limited "Fledgling" Plan costing $12.50 per month and a Business Plan costing $65.93 per month.
10 social profiles, $40 per additional profile per year, 1000 stored recurring updates, 40 daily posts per account, 20 recurring time slots, 10 shares from RSS feeds, and 1 team member are included in the professional plan.
Professional Plan features 10 Social Profiles, $40 Each Extra Profile Per Year,  1000 Stored Recurring Updates,  40 Daily Posts Per Account,  20 Recurring time slots,  10 Shares from RSS Feeds, and  1 Team Member.
A program called SocialBee organizes your updates into two categories: periodic updates and real-time updates. They provide you the choice of creating a calendar and classifying your material within it. Similar to MeetEdgar and CoSchedule, SocialBee helps you manage your calendar by letting you plan various topics for various times. The capability to curate content, though, sets these platforms apart. A content curation service based on topics is provided by SocialBee, or you can request that one of their staff members locate content for you. SocialBee provides a service where they will go out and find what you require and put it in your calendar for you. Keep in mind that content curation is a crucial tool for maintaining the activity on your social media pages.
Naturally, there is always a drawback to using various platforms. Using SocialBee makes me think of human error. You must put your trust in their Social Bees' judgment that the information they find will fit your vision for your social media account if they are hunting for content on your behalf.
SocialBee Features
Publish your articles on social media – Utilize RSS to import blog feeds and let SocialBee create social media content anytime a new blog post is shared.
Discover Fresh Ideas for Curated Content – Save important stories you wish to share later on your feeds with SocialBee's browser extension and integrations with Quuu and Pocket.
You can create many iterations of your evergreen post to reuse your best-performing material repeatedly. After each repost, this will keep them current. Additionally, you can organize your posts into several topic categories and time them to publish on various social networks at various points in the early morning.
Using SocialBee's Content Calendar
Some of the notable features include:
Re-queue your posts to create an evergreen content cycle and effortlessly maintain a regular social media posting schedule.
Modifying Your Content – Set your content categories to publish alternatively in order to diversify your social media updates and keep your audience interested.
Posts Need to be Adapted to Each Platform – You can keep your material interesting by creating numerous iterations of your posts and adapting them to each social media site.
Observe your posting schedule – You may evaluate your overall posting strategy using SocialBee's integrated content calendar, which provides a thorough view of your planned social media postings.
SocialBee Pricing
Starts at $19/month – $ 39 per Month for  10 Social Accounts, 1 User per Workspace, and 1 Workspace. Pro Plan is available for $79/month.
Why are MeetEdgar, CoSchedule, RecurPost and SocialBee the top evergreen publishing tools?
These tools all share the same characteristics:
They give you the option to organize and post your content using categories.
However, CoSchedule offers additional integration with various social media platforms, giving you a wider range of options for where to post your content. It offers solutions so that you can maintain effective and current social media accounts. The use of each of these platforms has drawbacks.
Undoubtedly, there is a component of having a substantial amount of setup. Most of these platforms provide enough access to specific social media services.  Google+ integration has grown in importance over time, and fortunately, some of these services support Google+ profiles and pages. The best way is to refer to the information above, go to the solutions listed above, and see which in the most intuitive and useful for your business.
Debra Garber
VP of Finance & Operations, Chief Content Contributor, and backyard chicken farmer. I happily share my experiences traversing the wilds of social media. Will trade social media tips for fresh organic eggs. Motto: "Live the life you love, love the life you live."