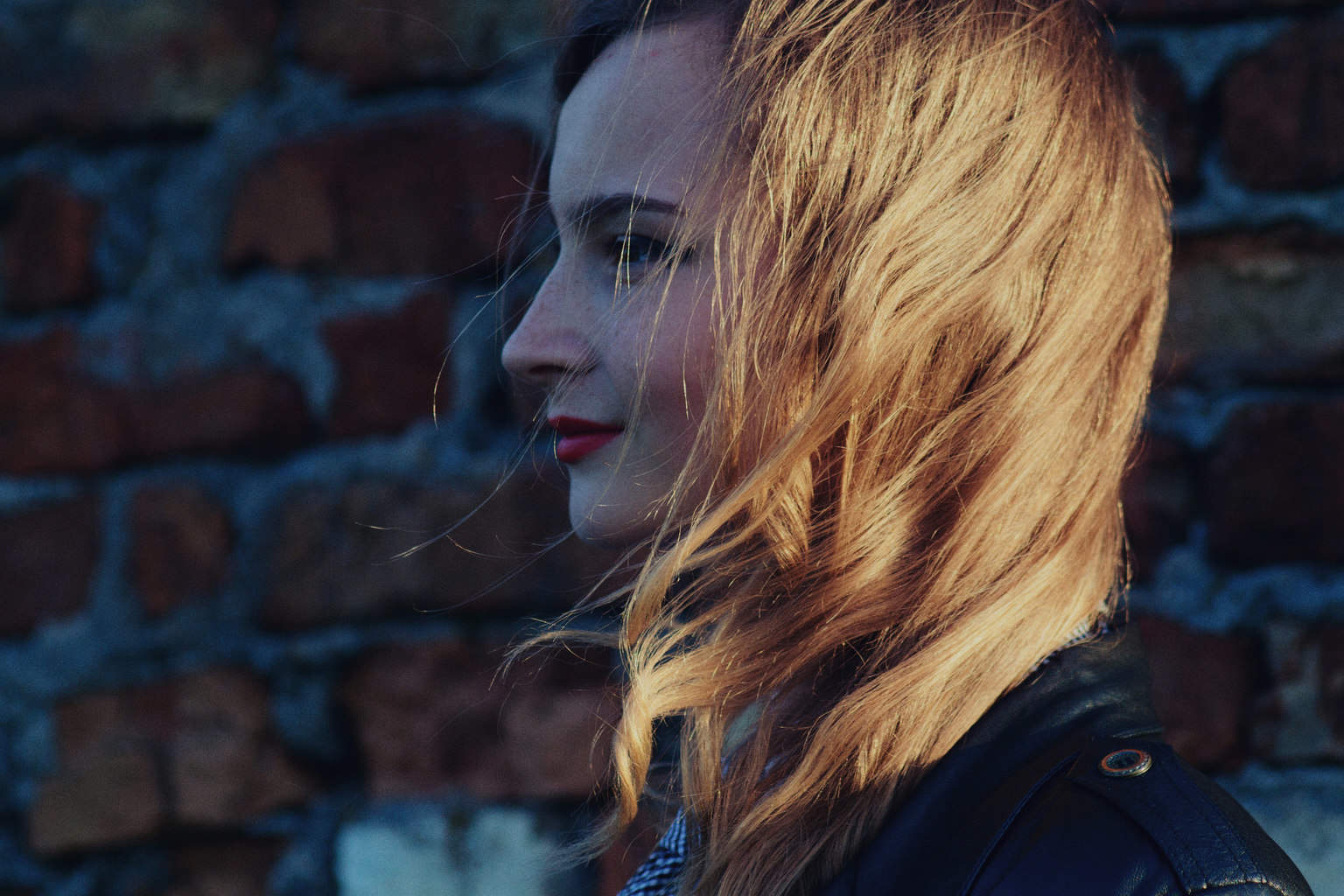 How to Create Perfect Twitter Headers and Why it's Important
Searching for the perfect Twitter headers for your audience? Want your Twitter header to stand out on both desktop AND mobile? With millions of people active on social media every day, how can you stand out? The answer is simple – with forethought and good design.
In this post, we'll discuss the following:
How to create perfect Twitter headers
Examples of Twitter headers (templates from the experts)
Essential elements of your Twitter profile picture
Recap of what makes a Twitter Bio awesome
It's time to get creative! Your header image gives you space and ability, to showcase your business. You could feature your products or include text. And remember that change is good: try updating your header image periodically to highlight promotions, product news or seasonal events.
Read more.
Perfect Twitter Cover Photo Size (why perfect is not always perfect)
Recommended Dimensions
Twitter headers are horizontal in orientation. Twitter's recommended dimensions for your header photo is 1500px in width X 500px in height.
BUT, the size that really works well for most is: 1500px (width) X 421px (height)
Remember this!
Creating the perfect custom Twitter header image is a bit more complicated than it appears – it's still easy to do, but you need to keep a few things in mind:
1 – The whole content of your image won't always fit in the header since it automatically gets cropped and upscaled for some reason.
Fix: You need to know the "visible" and "invisible" areas to make sure your followers can view what you want them to see in your header photo.
Here's an updated template from Twelveskip showing the "invisible areas:

2 – You will lose the original quality of your image after uploading to Twitter.
Fix: Use premium quality images and save your work in its highest quality.
___
Twitter Headers Pro Tips (from the experts)
Do you want to create Twitter headers that stand out from the crowd? Follow the advice from our social media experts:
Tip #1: Start With a High-Quality, Royalty-Free Image – Social Media Examiner
There are now dozens of free image resources out there.
Tip #2: Boost engagement by updating your Twitter header regularly. – Canva
Keep your Twitter profile fresh and encourage engagement by regularly updating your Twitter header!
***Canva's team of awesome designers are constantly adding fresh and inspiring Twitter header layouts to their library for you to try. Simply choose your favorite layout and change the images, fonts, and colors to your liking.
Tip #3: Place any crucial elements in your Twitter header in the middle.
The Twitter layout uses a responsive design, which means that this image is going to get scaled and re-cropped depending on the user's web browser. In practice, the top and bottom sections often disappear (see the perfect Twitter cover image size discussed above), so if you have crucial parts you need displayed (like a logo), put them as close to the middle as you can, not close to the edges. The safest part of the image is the center.
Tip #4: Use a single photo. – Social Media Examiner
Use a single photo that shows who you are. Your imagination is the limit here. You can show your products or customers using your products. You could highlight your employees, your office or a casual shot of people at work.
Use a single photo that inspires your community. Choose a photo that shows the impact of your work or inspires people. Help people see the benefits of your products and services with a picture.
Use a single photo that includes your profile picture. This tactic takes a little planning, but you can take a photo where your profile picture appears in its place.
___
Twitter Header Templates
If designing from scratch is not your thing, use these following templates from the experts to create awesome Twitter headers.
1 – Canva. FREE
Canva has one of the best selections of Twitter header layouts on the web! You can use their incredibly simple design tool to create a professional Twitter header that will make your profile stand out among the best.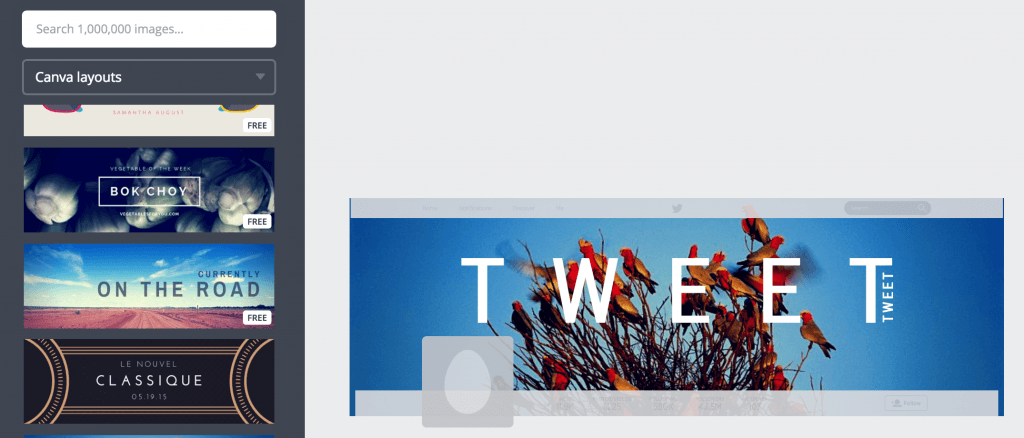 Read more: How to Use Canva to Design Amazing Graphics: It's FREE and Easy
2 – Hubspot. FREE
Download Hubspot's pre-sized Twitter cover photo templates (contains 2 examples and 4 templates) to create a brilliant Twitter header photo of your own. To download, you are required to fill out a little information about yourself.

___
Real Twitter Cover Photo Examples
Think about it: Would you rather engage with a company that has a header image featuring a dozen of their happiest employees working together on a cool project, or one that relies on a plain blue rectangle to do the talking?
To give you a better sense of what a Twitter header photo done right looks like, Hubspot put together a list of some of the best examples from companies around the world. Check them out.
Whether you take your coffee with cream and sugar, or you prefer to drink it black, this image will have any coffee lovers craving an ice-cold caffeine fix.

British Airways' cover photo is perfectly simple. While the high-quality image of the plane dominates most of the space, our favorite part is on that left-hand side: the names of their other social media accounts.

Brand consistency is one tactic Uber's nailed to gain brand loyalty.
If only you could win gold for fastest sprint to your Uber at the end of the workday.

___
Importance of Twitter Profile Photo/Avatar
Why is your Twitter profile picture or headshot really important?
One simple answer:
Your Twitter profile picture is what follows your tweets and retweets.
When others follow you and read your Tweets in their feed, your headshot is the consistent branding image that associates you with that Tweet. Building visibility, familiarity, and a positive reputation takes time and a series of memorable contacts. According to Salesforce, it takes anywhere from 6-8 touches to make in impression with your audience.
The default headshot is the egg. Do you want to be remembered as an egghead? Wouldn't you agree, the egg does nothing to differentiate you from all the other eggs in the carton? You just look like a yoke.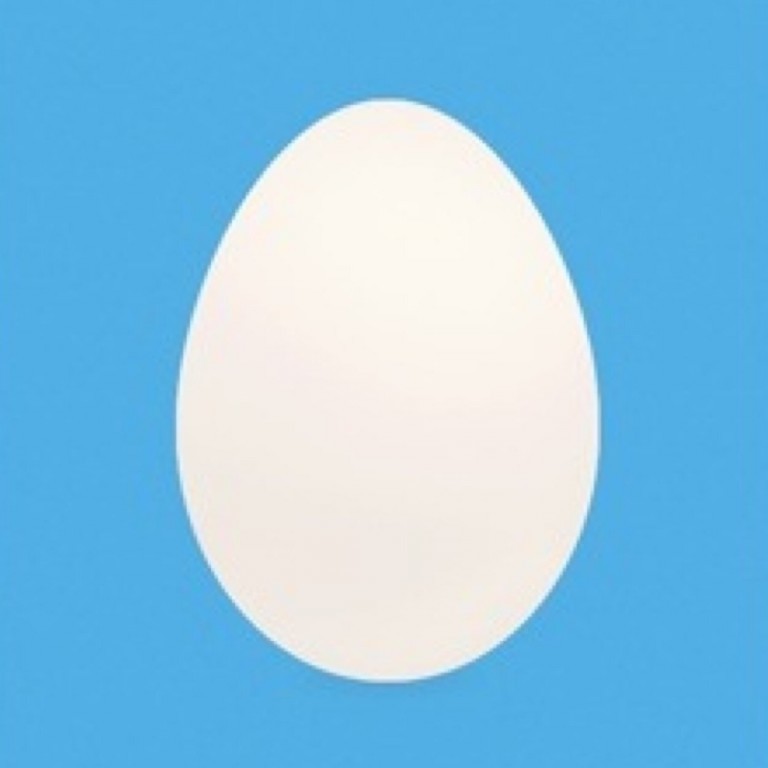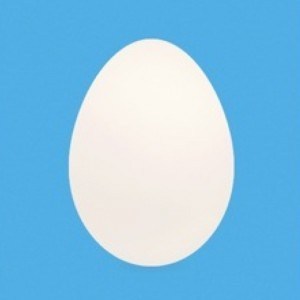 Now, look at the 'branded' Twitter headshots associated with each Tweet. They draw you into the Tweet, add personality to a silent medium and associate your brand in the reader's mind.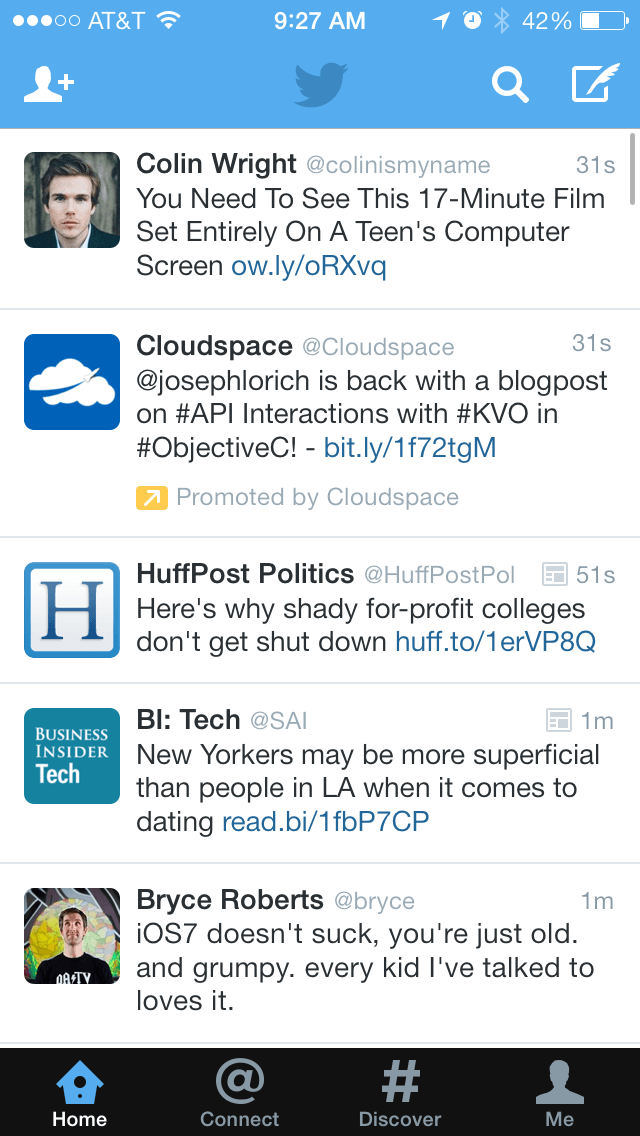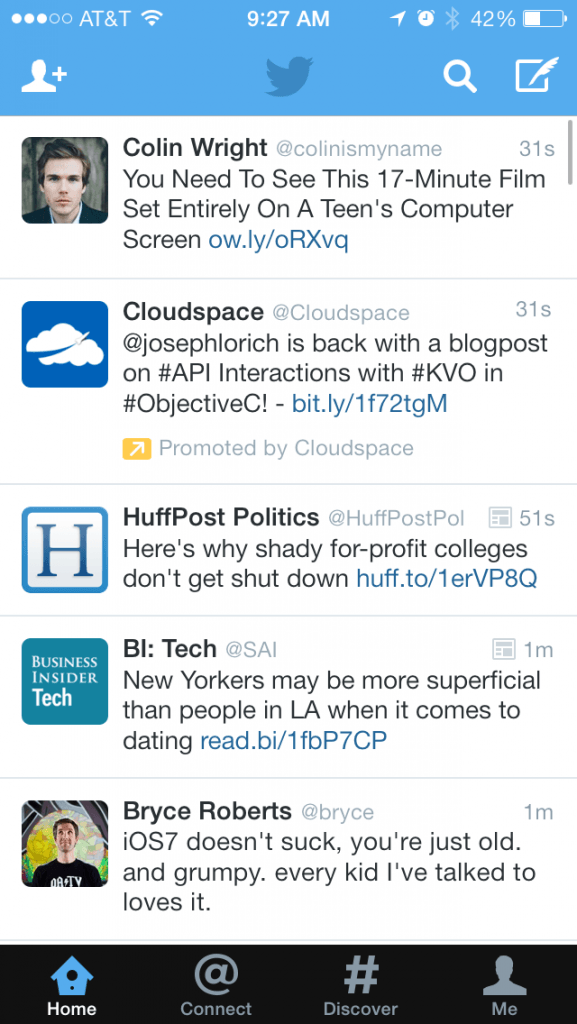 Profile picture details
Twitter recommends a 400×400 minimum
The image should be a square (you can crop during the upload)
Save as high a DPI
Maximum file size is 2MB (this is no longer specified by Twitter)
The profile photo scales down to 200×200 on your profile page, gets even smaller in timelines, and blows up to full size when somebody clicks on it, so make sure your image looks clear at all scales. (tip via Adweek)
___
Craft an Awesome Twitter Bio
Whether you're treating it earnestly, opportunistically, or as a complete joke, your Twitter bio is your elevator pitch for who you are. –Lara Cohen, Head of Entertainment Talent (TV, film & digital creators) and Lifestyle partnerships for @Twitter
Your Twitter bio is a very succinct, clear way of stating who you intend to be on Twitter. How you craft yours may reveal a thing or two about your true self (or at least your personal branding goals).
Here are eight ways from Post Planner to really craft an excellent Twitter bio to engage and entice a Twitter following:
1.
 Instead of using just hashtags (#socialmedia, #blogging, etc.) – Use Keywords
Keywords are super important when people search for you on Twitter.
Think about what your target audience is searching for — and then include those keywords in your bio.
What is it about you that will attract them to want to follow you?
Don't make them figure what you do. Hashtags won't give them much information about you either.
2.
Embrace the Space!
Your Twitter bio is only 160 characters long! It's (basically) your elevator pitch on steroids. Don't waste it!
3 – Use Emojis, Hashtags, @s, or Links
Twitter bios can help people branch out into various facets of your identity.
Emojis: Twitter, like Facebook and other social networks, allows you to enter any emoji supported by your device in posts through their native Android and iOS apps. You can use any emoji in the body of your tweets. However, you can only use a certain number of emojis in your Twitter name and bio.
***Make sure to click here for a list emojis that will work in your Twitter name and bio. I wanted to use the wine glass emoji at the end of my Twitter bio (see image below) but found that the emoji is not supported. Plan B, I used a heart emoji instead: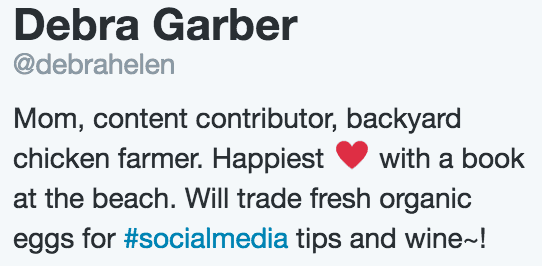 Hashtags: For example, if you are an "SEO" expert, you can add "#SEO" to connect your bio to mentions of #SEO on Twitter.
@s: If you work at a company, have started a business, or are otherwise related to some other Twitter accounts, link to them.
Links: You can add outbound links to your Twitter profile, too. Be aware that they can take up valuable character space.
4.
Tell Us What You Do or Believe in
Differentiate yourself from others in your field.
Here's an example of Richard Branson's Twitter bio. He certainly knows how to make himself stand out.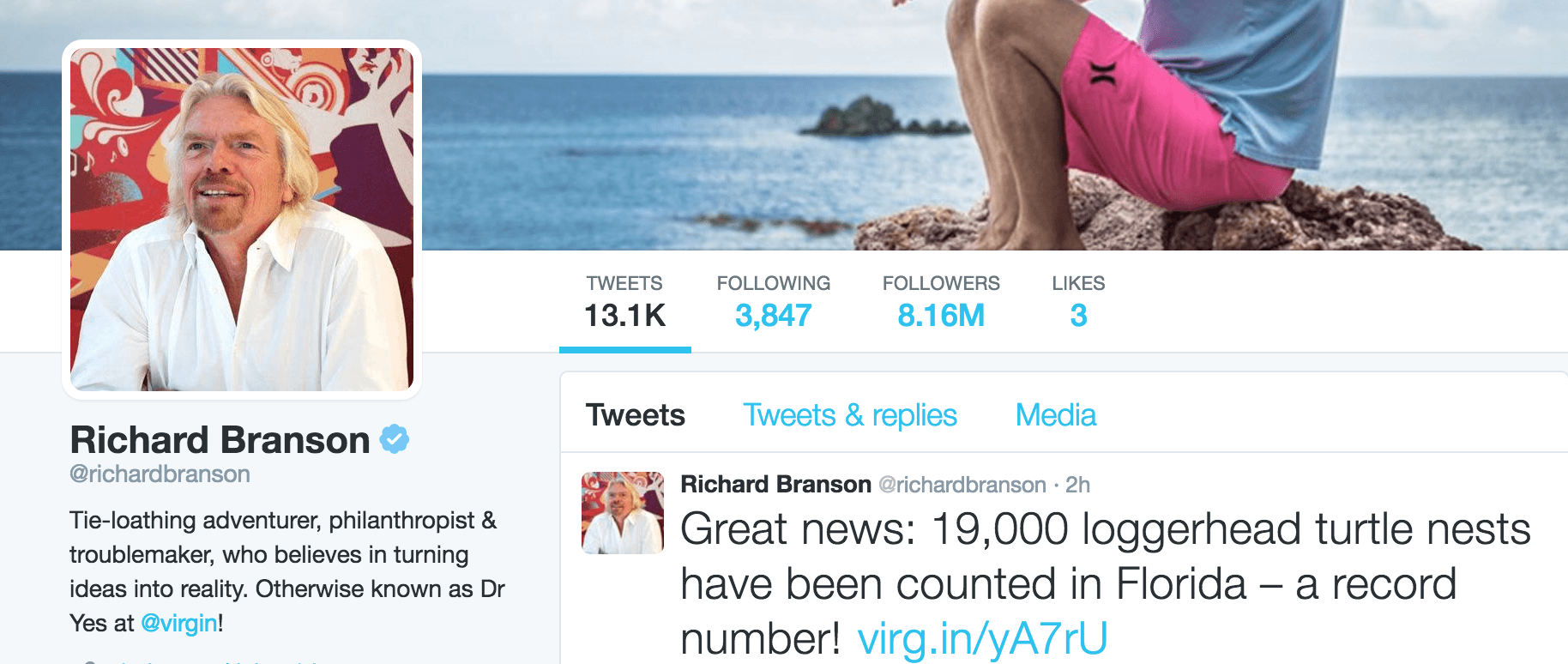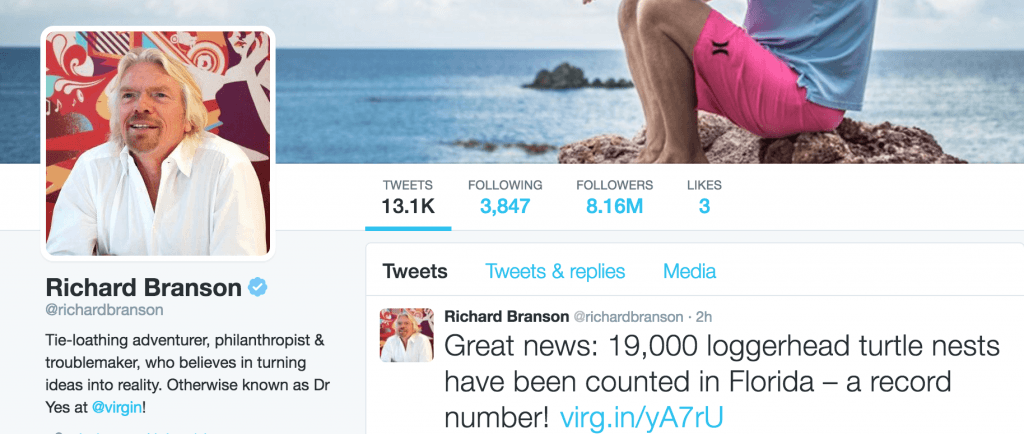 Here are four more things to consider when crafting the perfect Twitter bio:
5. Include the Name of Your Employer
6. Get Rid of Meaningless Buzzwords (e.g., Social Media Expert, Marketing Guru, Growth Hacker, Networking Ninja, Lean Entrepreneur, Hustler)
7. Add Social Proof (e.g., Write about your successes, your awards, books you've written, lists you've been on, etc.)
8. Use Humor
Read more: How to Craft an Awesome Twitter Bio
___
Pro Tip: Let dlvr.it help with your Twitter post automation.
Have any advice on perfecting your Twitter headers? We'd love to hear from you!
Debra Garber
VP of Finance & Operations, Chief Content Contributor, and backyard chicken farmer. I happily share my experiences traversing the wilds of social media. Will trade social media tips for fresh organic eggs. Motto: "Live the life you love, love the life you live."