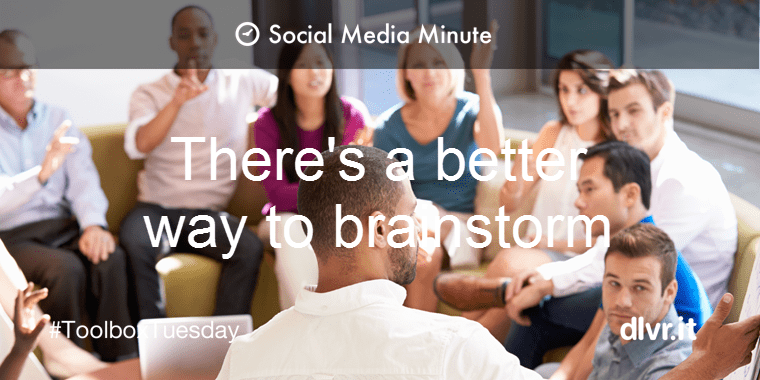 Fast, Easy, Visual Tool to Brainstorm Social Media Content
Summary: To help you brainstorm blog post ideas in a fast, easy, and visual way, check out this detailed, but easy-to-use, Excel spreadsheet. Social media content creation efforts can be simplified tremendously. All that's needed now, is your topic.
(#ToolboxTuesday) Content is king. This is especially true in social media marketing. Whether it's in the form of a blog post, Tweet, Facebook update, LinkedIn discussion, Pinterest Pin, SlideShare upload or a post to your Flickr photostream, the more valuable and timely the published content, the more relevant you are to your audience.
For the majority of us, valuable and timely content does not magically appear on our screen clearly and cleverly drafted. To develop a compelling idea, requires focus, brainstorming and allowing a new perspective. Sometimes, the process of content creation can be frustrating and fruitless, at other times; you may find your creative juices pouring out onto the pages of your social media post.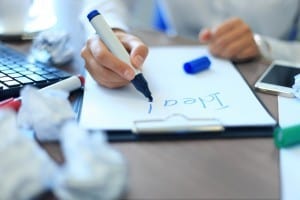 I'm a white board thinker. Sometimes my best ideas come when I simply start sketching out the basic outline of an idea. In lieu of a white board, I have a running Word doc open on my desktop. It's a rambling document where I jot down ideas, URL's, quotes, thoughts and images. Unfortunately, this document, "My Best Blog Post Ideas', does not permit easy collaboration and brainstorming. As a social media newbie and a beginner at content writing, I needed to find a better solution to brainstorm quality content.
There's a Better Way to Brainstorm
There's nothing worse than having to write something and then not being able to come up with an idea. When you feel unable to come up with the right blog subject matter, it is time to begin brainstorming. At times, brainstorming can feel loose, out of control and a little scary. You stare at a blank white board or computer screen asking yourself where do I begin? – Begin with the right tool.
The Content Brainstorming Spreadsheet – A Great Tool
Fortunately for me, I came across a great Excel spreadsheet embedded in an article from HubSpot on How to Brainstorm Content Ideas in a Fast, Easy, Visual Way. It contains an easy but smart Content Brainstorming Key. This "key" helps you brainstorm more ideas in a fast, easy, visual way, which does not include deciphering your white board chicken scratch or rambling word document. With this detailed but easy-to-use Excel spreadsheet, your content creation efforts can be simplified tremendously. All you need to get going is MS Excel and your topic.
Step #1: Download the brainstorming spreadsheet.
Tip: Share this spreadsheet on Google Docs with your social media marketing team to brainstorm together in real-time.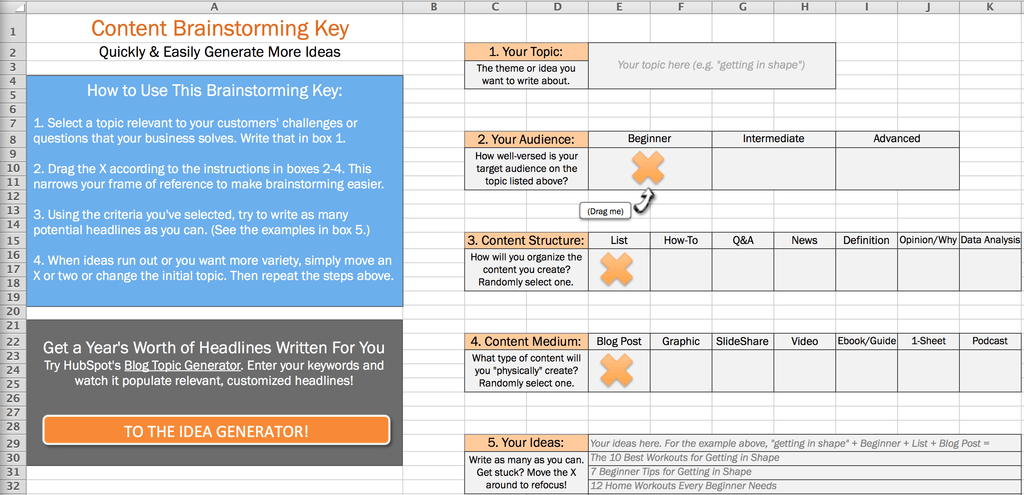 Step #2: Listen to the video that explains in detail how you can use the brainstorming spreadsheet to determine the best structure for your content, select a medium that's best suited for your topic, and, ultimately, come up with several specific content ideas.
Step #3: Come up with an initial topic and place it in Box 1.
Step #4: Follow the instructions for the rest of the boxes.
Box 2: How well-versed is your target audience on the topic listed in Box 1? Select Beginner, Intermediate, or Advanced; based on how well versed your readers are in the subject matter (or how well-versed you want them to be).
Box 3: How will you organize the content you create? Pick your content structure.
Box 4: What type of content will you "physically" Create? Pick your content medium/format.
Box 5: It's time to brainstorm! Write as many headlines as you can until you run out of headline ideas.
Tip: Keep coming back to this spreadsheet and update it when you think of new ideas. Having a bank of headlines on several topics for a number of different types of content is an effective way to keep your drafting moving forward.
I heard this great and relevant statement from Content Marketing World, "You can't outsource your creativity." I agree. Sometimes it takes a change in technical approach to get one's creativity to emerge. The content brainstorming spreadsheet brings me some control and enables me to focus in on my social media content. My creativity sometimes needs a frame and this spreadsheet is perfect.
How do you come up with ideas for your social media content? We'd love to hear from you. Leave a comment below!
Debra Garber
VP of Finance & Operations, Chief Content Contributor, and backyard chicken farmer. I happily share my experiences traversing the wilds of social media. Will trade social media tips for fresh organic eggs. Motto: "Live the life you love, love the life you live."