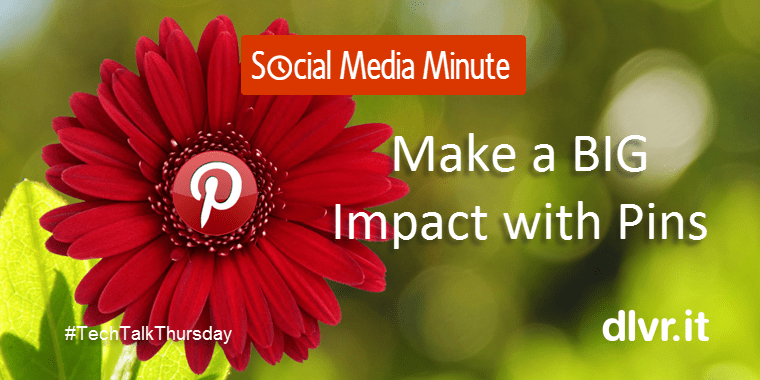 Include Full-sized Images when Cross-posting Pinterest Pins on Twitter and Facebook
There is no doubt Pinterest has become a must for any business to set-up shop. The goal of Pinterest is to create images that tell a story and intrigue the viewers – on and off Pinterest. We'll show you how to make a bigger impact with your business pins across social media.
The case for investing in Pinterest for business purposes is well past the tipping point. Check out these Pinterest facts:
70 million visitors are showing intent. Pins are one giant wish list!
Pinterest users follow an average of 9.3 retailers and spend over 90 minutes on the site every month.
Pinterest shoppers in the USA are also spending on average between $140-$180 per order, compared to the $60-$80 Facebook, and Twitter customers are spending.

Marketing on Pinterest is viral. Over 80% of content consists of repins.
The Problem with Business Pins Today
If you have shared Pinterest Pins on Twitter and Facebook using Pinterest's cross-posting feature, you know the output is not ideal. Facebook only shows a thumbnail and Twitter displays just text and a link (see examples of both images below).
According to Mary Potter, Professor of Psychology, Department of Brain and Cognitive Sciences at MIT, it only takes 13 milliseconds for the brain to understand and process an image. How fast is 13 milliseconds? Turn on a light switch. Your brain processes an image 3 milliseconds faster than it takes the electricity to turn on the light bulb.
Do images make an impact in social media?
62% of internet users have shared or curated a photo or video.
Visuals positively affect participation (reading, clicks, shares, purchases) by 80%.
Research done by New York University suggests that 83% of learning occurs visually.
Pinterest Hack to Create More Shareable Business Pins
Step 1. Log in to dlvr.it and Click '+'


Step 2. Choose Pinterest


Step 3. Add your Pinterest username.
(–> Optionally, you can specify a Pinterest Board name)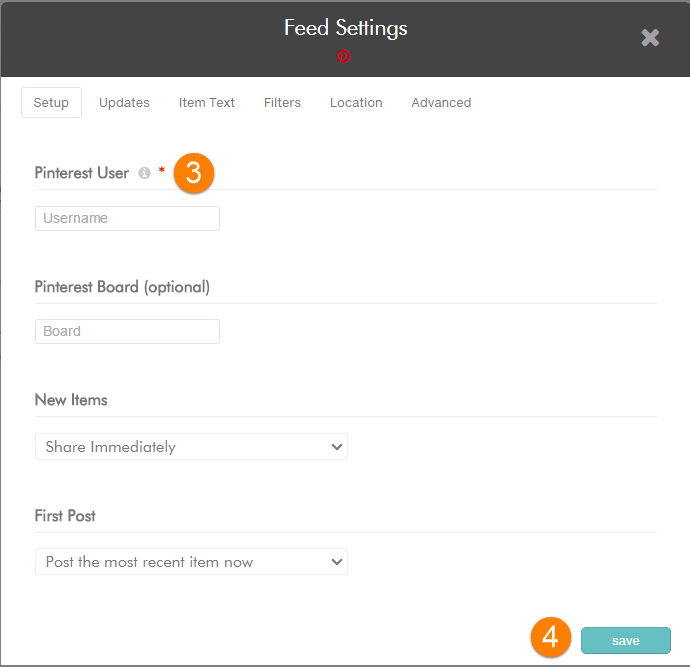 Step 4. Click save
Enhanced Business Pins
Facebook
Before: Using Pinterest to share directly on Facebook

After: Sharing Pinterest Pins to Facebook with dlvr.it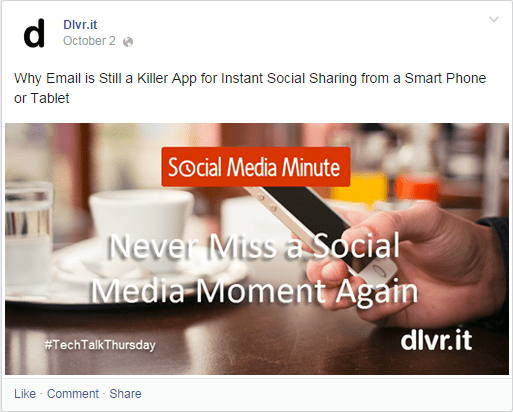 Twitter
Before: Using Pinterest to share directly on Twitter

After: Sharing Pinterest Pins to Twitter with dlvr.it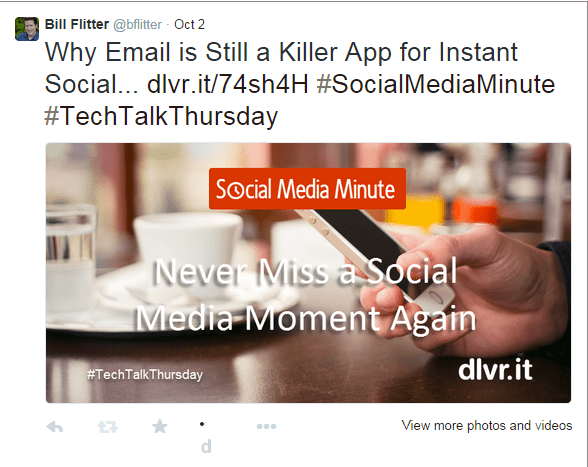 Now it's your turn. If you are looking to make a bigger impact with Pins across social media, fire up your dlvr.it account and connect Pinterest.
Feature Photo by: mkhmarketing