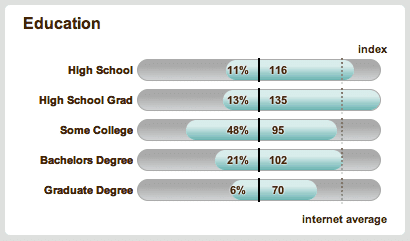 dlvr.it Launches Demographic Analysis for Social Media
Today we're pleased to announce a new service: dlvr.it Social Demographics. Our Social Demographics service provides critical insight into the demographic make up of your social audiences.
dlvr.it's social demographics service tells you a rich story about your loyal users, and helps you understand who is reading your content. For each of your social networks, dlvr.it provides a demographic profile of your audience, including percentage composition by Gender, Age, Income, Education, Ethnicity and Children in Household. We also compare your audience composition to the internet average – and deliver a clear picture of how your audience stacks up to the internet at-large.
This new service delivers actionable data for media sellers, marketers and agencies.
Media Sellers:
Guides social publishing efforts and provides comprehensive understanding to better represent your properties to advertisers.
Marketers: Gain valuable insight into the audience segments most engaged with your brand and offers and their impact on the conversion funnel.
Agencies: Make more effective media planning decisions and improve media efficiency to attract look-a-like audiences.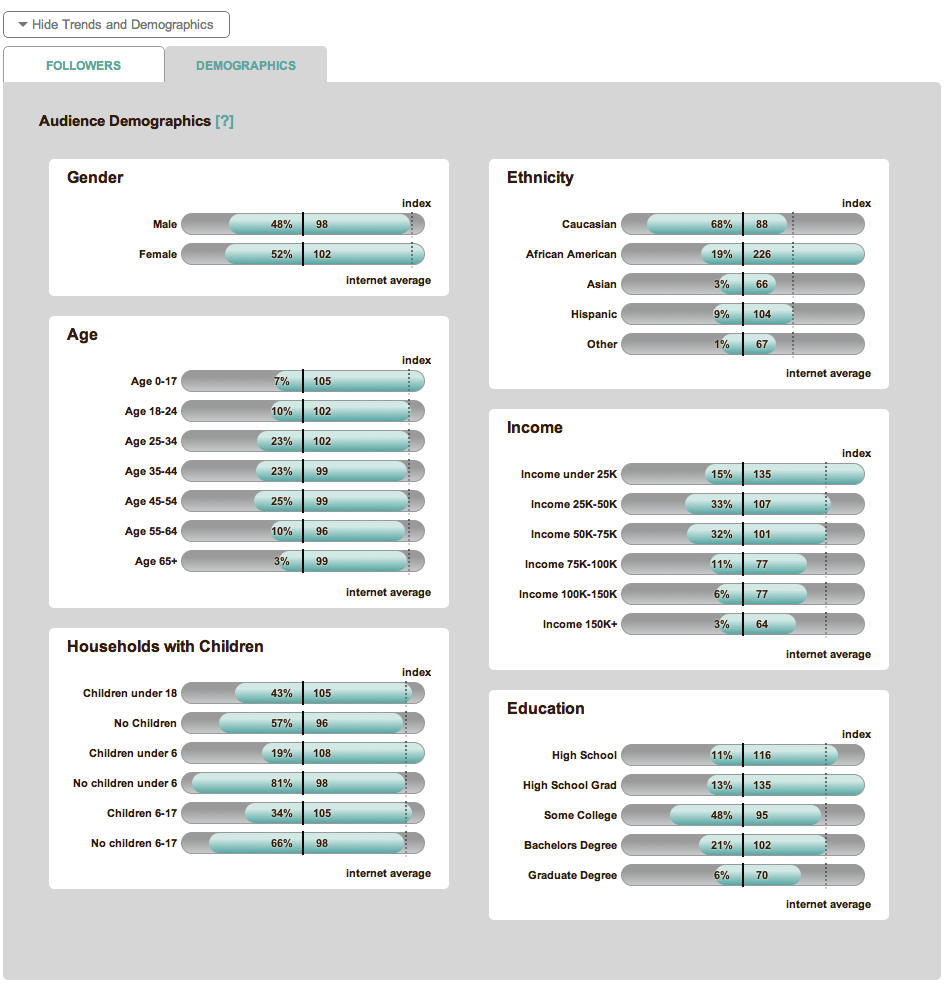 Charles Smith
Entrepreneur, Technology Enthusiast, Anthropologist / Evolutionary Psychologist.