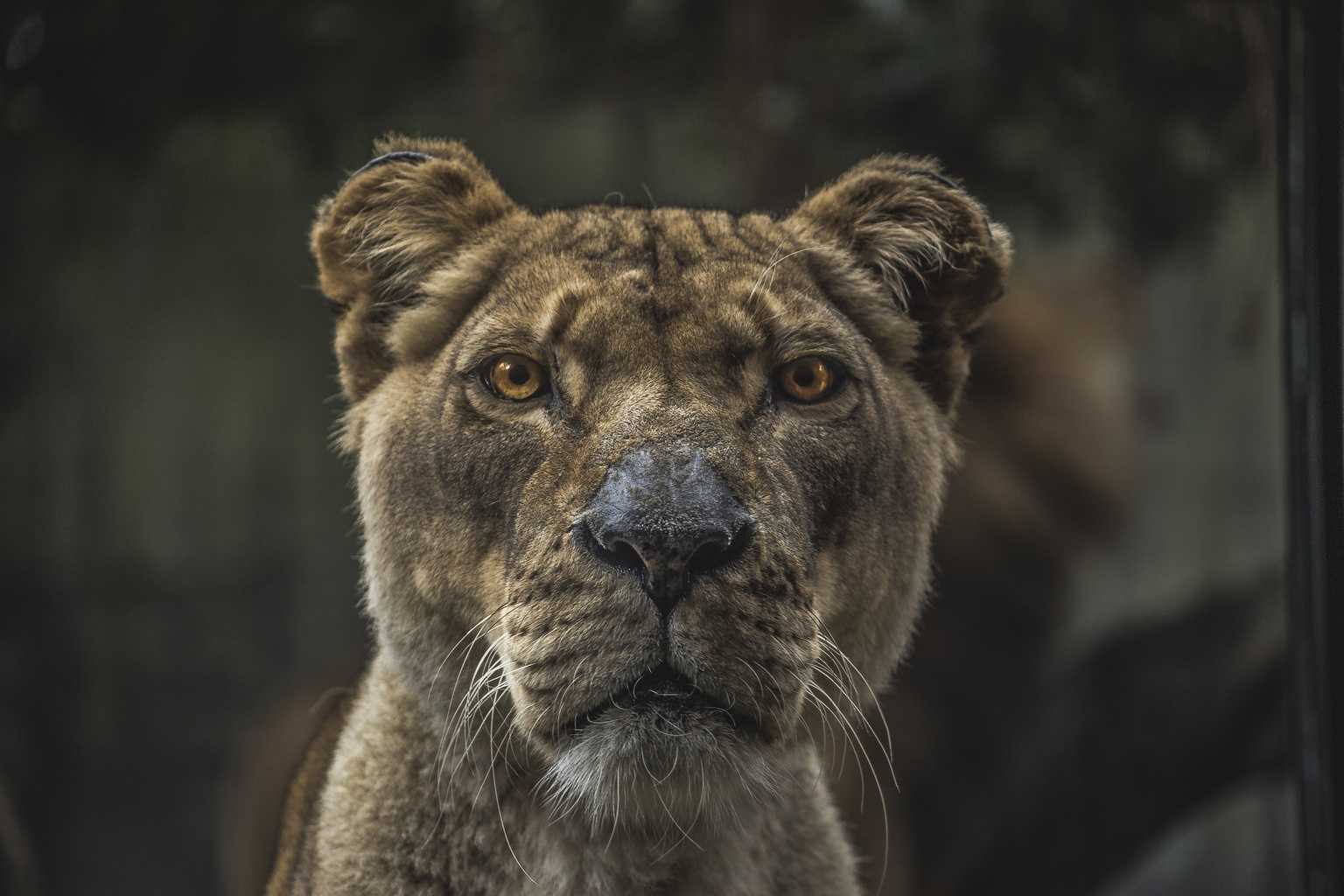 How to Make a Great Email Signature That Gets Noticed
When was the last time you looked at your email signature?
Likely, it is something you quickly penned when you set-up your email preferences or when you changed jobs or contact information. It is something we set up once and forget.
Your email signature is a powerful and an often overlooked marketing tool.
Your professional email signature rides along with the hundreds of emails you send every day. Before you run off to update yours, consider some of these surprising stats Every Contact (formerly WriteThat.name) compiled after analyzing 700 million emails:
12% of people include social media handles. (When included, Twitter dominates at 7%.)
Only 52% have a professional email signature
30% of professionals don't include their name
60% of people with a professional email signature list their landline number. Only 28% include their cell phone number.
One in 20 people includes an image
Surprisingly absent is the lack of social media handles in signature files.
You might think you have more important things to do than worry about your email signature. However, regardless of how dull the topic is, keep in mind, your signature can be the first impression a prospect sees. They may want to do some due diligence before picking up the phone to buy your product. Make it easy for them to find the information quickly by placing it in your signature block.
With over 500+ billion emails sent every day, you need to make your email signature stand out.
Importance of Email Signatures
A person's signature block says a lot about them. It is a balance between letting people know who you are and professionalism.
Create a branding opportunity for your business
Establish a lasting first impression
Provide quick access to your contact details (don't make it hard for prospects to contact you)
Common Mistakes Found in an Email Signature
In the early days at dlvr.it, we set-up a style guide for our email block. We considered it part of our branding – especially for those employees who were sending out lots of emails every day including customer service and sales. Here is an example of mine:

My email signature is not perfect. As I started researching the topic of how to write an email signature, I came across an article by Email Signature Rescue that pointed out a few things I did wrong.
Here are three common email signature mistakes:
Not hosting the logo on a web server
Reason: An image not hosted can appear as an attachment in some email clients, or sometimes may not appear at all.
Text links to our different social pages
Reason: There are many social pages these days. While showcasing all of your social media pages can boost your customer's confidence, presenting too much information in this format, is not easy for one to read.
Not testing email signature in different email clients
Reason: If you don't check to make sure the HTML is cross-compatible with all the main email clients, your customers may be getting a very different version to what you think you are sending.
Anatomy of the Perfect Email Signature
In my quest for the perfect email signature, the research pointed to following the five tips below: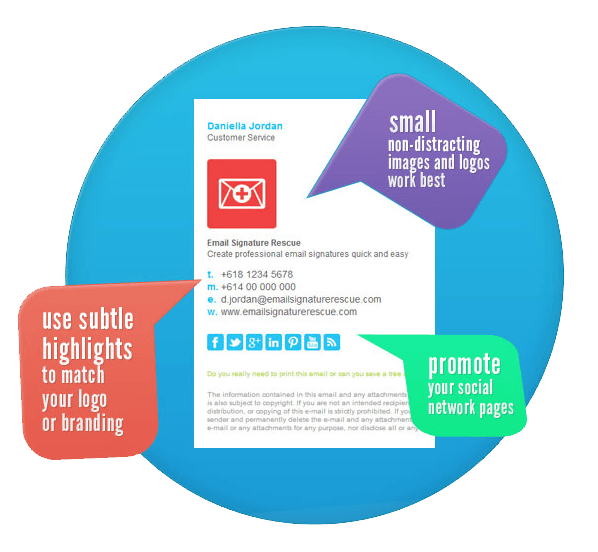 Include your name, role and business name
Include a few of your best contact details, but not all of them
Small images and logos work best
Use subtle highlights to match your company branding
Promote your social media pages
When it comes to email signatures, less is more. Your signature should convey your information, not distract from the substance of your e-mail.
Technical Details of the Email Signature
With the many email clients, there are some technical limitations to consider when composing your email. Web Designer, Kat Neville, suggests the following:
Keep each line in the signature to a maximum of 72 characters. Many email applications have a maximum width of 80 characters, so limit the length to avoid wrapping.
If including a logo, keep it at or under 50×50. This size makes it load faster and looks professional.
Separate the signature from the body using two hyphens (–) followed by a space. This distinct separation allows the software to mark or remove the sig block as the receiver desires 

automatically.
Resources to Create the Perfect Email Signature
Do-It-Yourself
Free Service
Paid Services
Your email signature is a great branding opportunity. Make sure to check yours out soon. By incorporating the advice from design experts, my new email signature is taking shape:

How does your signature stack up?