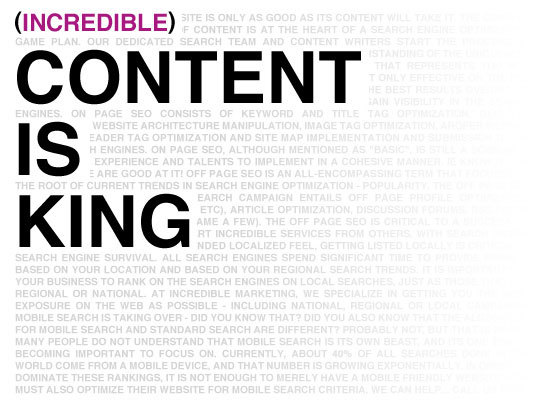 Facebook, Where Your Content Goes to Die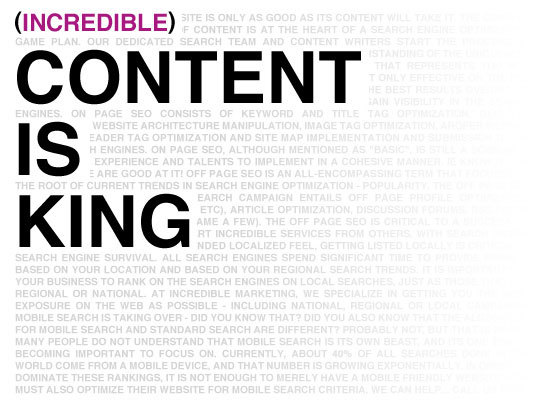 By now you've seen the research – over 84% of the content you send to Facebook never gets seen.
…16% of fans currently see organic content posted by brands: Most of it is weeded out by Facebook's EdgeRank algorithm, designed to enhance users' experience by putting only the most relevant content in their news feeds. Using the paid ad tool could increase a brand's exposure percentage to as high as 75%.
You've spent time and money building a following on Facebook. You did sweepstakes, Fan-gates and paid Facebook for new followers. You've built "it", now they will come, right? Not so fast. Where you thinking those fans you just paid for were your own? Not exactly according to Facebook. You rent them. Want more of your content seen? With Facebook's new engagement product, Reach Generator, you must pay to activate your fans. In a recent Advertising Age article, Cotton Delo interviews a few ad agency execs on the subject.
"Many [clients] have spent significant sums to generate these fan bases, and many of them thought of those people as though they're an owned asset, almost like an email list … but now it looks like rented media," said Craig Atkinson, chief digital officer at PHD USA. "I think there's a moment of pause while they're digesting what's a pretty material change in the orientation of it."
There is no doubt Facebook has a ton of prospect on it and setting up a place there makes sense. However, just remember,  Facebook can change the rules at anytime and they have demonstrated they will. So how should you approach Facebook if paying for more engagement is not an option?   How can you get more of your content read?
1. Post relevant content frequently. Create better content that solves a problem, saves a customer money or reduces pain – this will increase engagement and viral traffic.
2. Listen. Listen to what your customers want – look at the 16% of your content that gets read and write more of it – Simple right?
3. Interact. Posting content on Facebook starts the conversation. You must interact with fans to score higher with Facebook's Edge Rank.
4. Create action based incentives. Look at Facebook as a means with the end getting customers over to your site where you encourage them to register, sign-up for a newsletter etc – any action you have 100% control over.
What do you think of Facebook's Reach Generator to activate your audience?