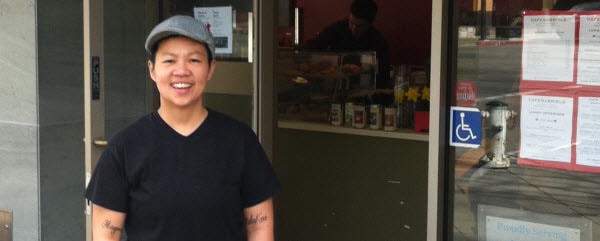 Social Media and Oakland Small Business, Café Gabriela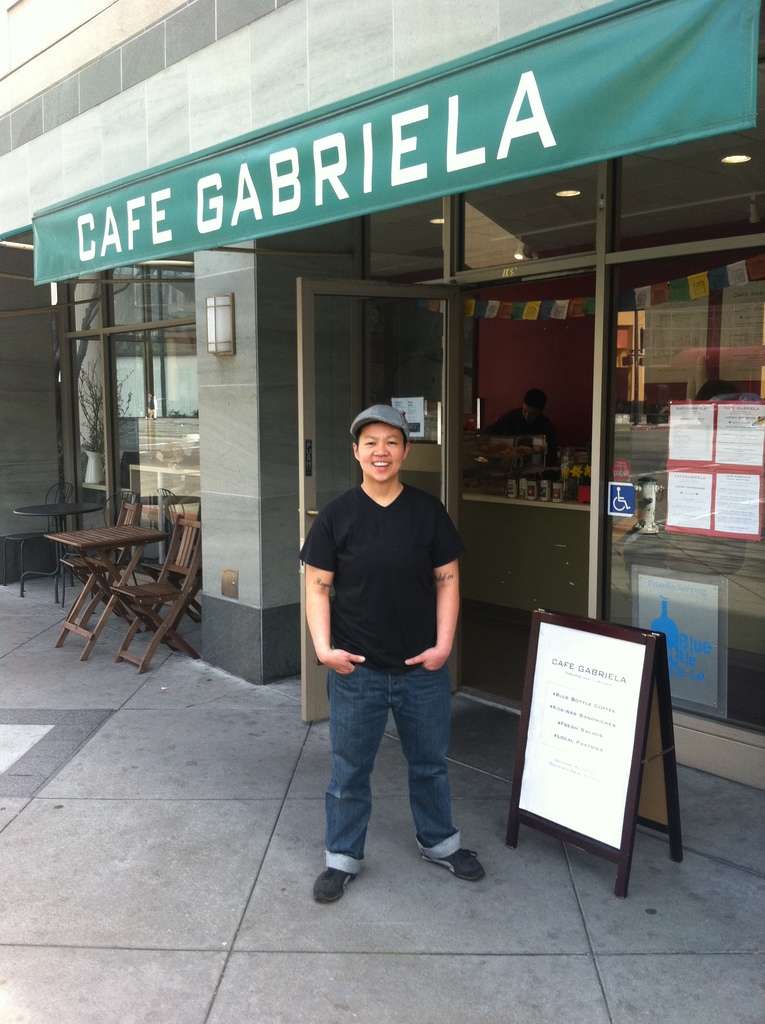 The Oakland dlvr.it team recently sat down with Penny Baldado, owner of Oakland's Café Gabriela, to discuss how social media can assist a small business.  With a limited budget and little time to spare, Penny had three questions:
1. What can she do with social media?
2. Does she need it?
3. How much does it cost?
From Café Gabriela's Yelp page , it is clear Penny and her business partner, Kristi Lambert, have created a winning and well-liked business.  They are committed to supporting local suppliers, coining the term "locally engaged" on print media and store front signage.  They make kick-ass sandwiches, fresh salads and serve local pastries, all highlighted on the sandwich board prominently displayed on the sidewalk outside.  The Oakland dlvr.it office can personally attest to incredible Blue Bottle coffee, organic mango ice tea and dry cappuccinos.   In a recent article on Downtown Oakland from the East Bay Express, Café Gabriela was mentioned as a:
"sunlit little sandwich shop that's already gained a cult following for its mouthwateringly delicious pulled-pork sandwiches and super-friendly service".
Great tag lines, friendly personalities, cult following, organic growth, and hard working civic minded individuals make up the team behind Café Gabriela.  So, where does social media fit into this mix?  Answer:  EVERYWHERE.
The three most important reasons why small businesses need to leverage social media are:
To connect with customers,
To increase visibility, and
To aid in self promotion
Every referral, smile, handshake and flyer to Yelp, Foursquare, Facebook, Twitter and beyond, are all an important part of the social media mix.  Consistency is the key. Small businesses do not have to spend much to get great results.  Zoomerang.com reports that a majority of small businesses surveyed spend less than $100 to market on social media channels.
Small independent hands-on business owners like Penny, need to carve out time to engage with their customers.  This may be the greatest challenge of all for a small business owner. Penny and Café Gabriela are on the right track.  However, due to time constraints, Penny is not able to update her Facebook page during the day.  The dlvr.it team discussed the use of the scheduled posting tool through dlvr.it.  This would allow Penny to post content to Facebook and Twitter on her own schedule after the dust settles from her busy day.  Dlvr.it just needs to know what days and times you want to post content, and it will be delivered right on time.  Timing is everything!
The Oakland dlvr.it team is always happy to sit down with local merchants and small business owners in our neighborhood to talk about your social media needs or better yet, just to chat and get to know each other!
Debra Garber
VP of Finance & Operations, Chief Content Contributor, and backyard chicken farmer. I happily share my experiences traversing the wilds of social media. Will trade social media tips for fresh organic eggs. Motto: "Live the life you love, love the life you live."