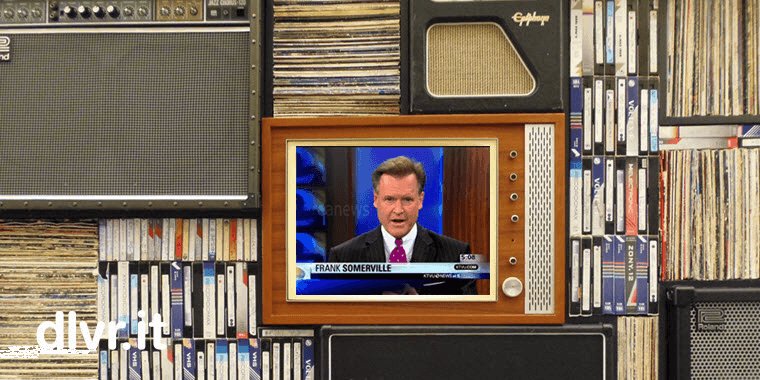 How to Get 400K Fans. Frank Somerville Shares His Advice.
On a beautiful Oakland, CA evening,  I had the opportunity to chat with Frank Somerville over dinner about his "accidental" success on Facebook. If you're from the San Francisco Bay Area, you might know Frank because you end your day with his nightly newscast on KTVU.
Frank has over 422,000 Facebook fans. He ranks the highest on social media (#1) for any TV anchor in the country. He has been invited to discuss his Facebook strategies at Facebook and address his colleagues at Fox News in New York. He's the Stephen Curry of new anchors when it comes Facebook.
The chart below compares the social share ranking for TV anchors in the top US TV markets (data provided by Share Rocket). Frank ranks 4.5x higher than the number one anchor in the media capital of the World – New York City.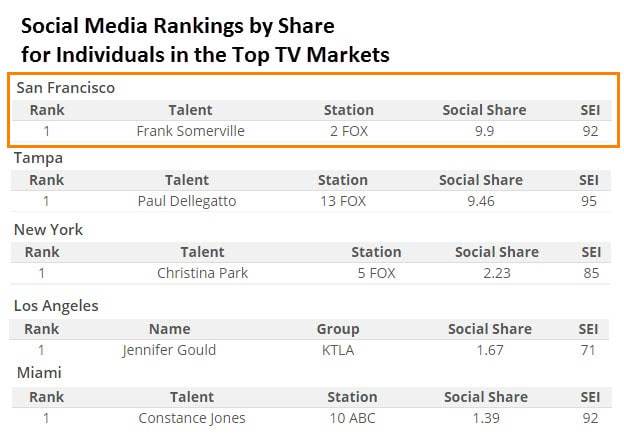 Secrets to Frank Somerville's Success
I call it "accidental" success because Frank Somerville never intended to be the biggest or best on Facebook. He just did what he does best – be himself. On his nightly newscast, Frank reports just the facts. However, on Facebook, he has the freedom to be himself and tell stories from his perspective – and often add his opinion.
What can your small business learn from Frank?
1 – Communicate your passion. Be extremely passionate about the subject you write about. AND I MEAN EXTREMELY! No one has more passion for telling a story than Frank. This heartfelt love is the ONE thing that sets him apart from this colleagues. He has no issue attending a riot (as a spectator) in Oakland for the learning experience or going to the home of a mother who's young son has a life threatening disease. He wants to feel every story he writes.
2 – Mix and match post styles. Frank doesn't stick to one style of writing or focus. His stories range from short to long, serious to fun, and personal to hard news. As an example, one of the most viral pictures he posted was of him styling his daughter's hair. Something you wouldn't expect from a news anchor. Stories like this allow him to follow up with a hard news story.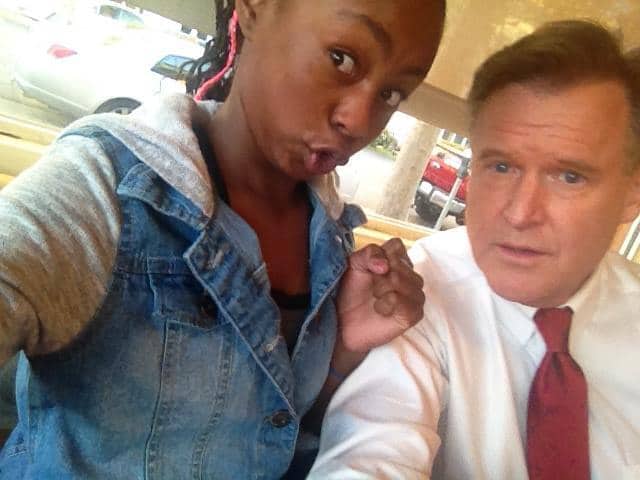 3 – Deeply engage with your audience. Frank learns a lot by reading and responding to people who comment on his stories. He truly aims to have a dialog with his fans. He prefers they ask a question or challenge his thinking vs. saying "nice post". His posts get thousands of likes (and more recently – love, haha, wow, sad and angry) and hundreds of comments and shares.
To engage his readers on a painful or sorrowful subject matter, he frequently ends a post with the sentence, "And for the sake of this post I will assume if you hit "like" that you agree."
Sometimes his stories have unintended outcomes. Commentators may take a story in an entirely different direction. In cases like this, Frank isn't worried about removing or rewriting the story. If the conversation steers in the wrong direction – he embraces it.
4 – Be yourself. Don't try to fit into a mold or be too occupied with the competition. Frank isn't afraid to make fun of himself or tell stories of some of the crazy things people say about him. All his stories come from the heart.
5 – Tell readers what to expect. For example, if you're posting a video, tell your audience exactly how long it is and where the important part(s) are in the supporting text of the post. If only text, include images, write short sentences and add paragraphs. Make it easy for your readers to skim. 65% of videos on Facebook are viewed on mobile devices. Readers have limited screen space, and the next great post is a swipe away.
He knew he arrived on Facebook when someone recognized him for being that guy on Facebook vs. that guy on TV.
And if you are thinking his success is because he is on TV, that couldn't be further from the reality. Many of his colleagues are on Facebook and in bigger markets. Their success pales in comparison to Frank's. His success is because he is authentic.
Frank Somerville's Facebook Success Tips
1 – Communicate your passion
2 – Mix and match post styles
3 – Deeply engage with your audience
4 – Be yourself
5 – Tell readers what to expect