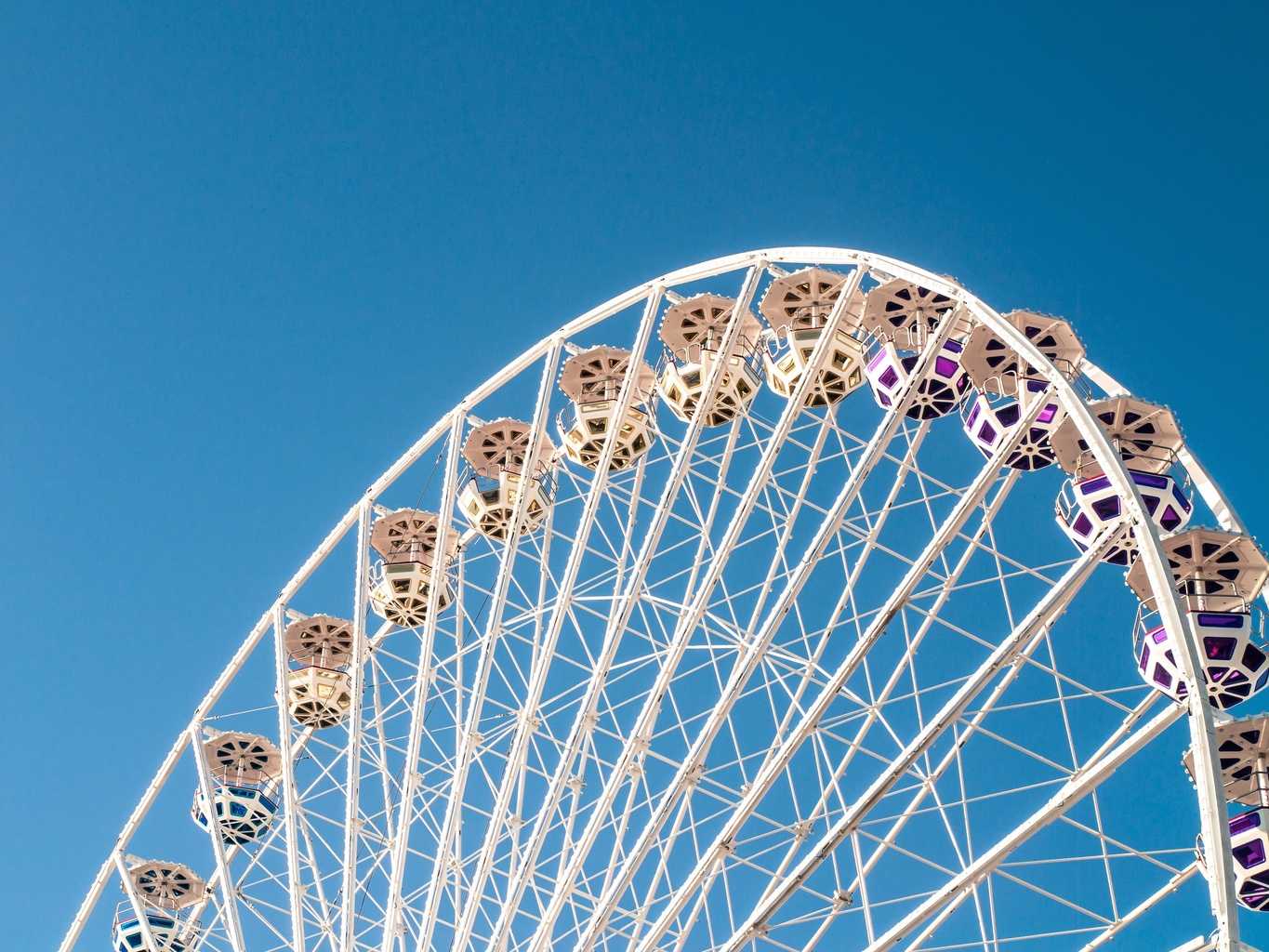 How to Make an Instagram RSS Feed for FREE
Have you ever wanted to share your Instagram photos or videos with your social media audience or display them on your blog post or website? Fortunately for you, we partnered with Instagram to create a viable solution with an Instagram RSS feed!
One of the biggest challenges with Instagram is determining how to maximize your content outside the Instagram app.
We've outlined the steps below in the hope that you can easily extend the reach of your images and video outside Instagram.
Instagram now offers a way to make your Instagram feed available anywhere else on the web. You can even use it on sites like Tumblr, WordPress, and Medium without having to go through the hassle of manually uploading each photo. All you have to do is install the InstaRSS app on your computer, sign into your account, and start posting photos. After that, you'll see a button in the upper left corner that says "Post to RSS." Click that, enter the URL of any site where you'd like to post your Instagram feed, and you're good to go.
You can find instructions for installing InstaRSS here. If you don't know how to add an RSS feed to your site, check out our guide to setting one up.

How to Create Instagram to RSS
We partnered with Instagram to make creating RSS feeds and linking Instagram to Twitter, Facebook, or Pinterest a breeze. Not only will this make social media sharing a cinch, but it will also generate new followers. In a few clicks, easily create an Instagram RSS feed with dlvr.it's FREE tool.
Instagram is one of the most popular photo-sharing apps. But what about those times when you want to share photos with friends on Twitter, Facebook, and even Pinterest? If you don't use a third-party app, you're stuck manually copying and pasting each image into the text editor. Not anymore. With InstaRSS, you can easily share pictures directly from Instagram to Twitter, Facebook, and more.
If you already have an account on Instagram, just follow the steps below.
Open the Instagram mobile app.
Tap the three dots icon in the upper right corner.
Select "Share."
Click the "+" button next to "Add URL," select "Twitter/Facebook/Pinterest," and paste your Instagram URL.
You'll see a preview of how the post will look on the respective network. When you're happy with the appearance, tap "Post."

Your Smart Instagram RSS Feed and Instagram Stories
Instagram is one of the most popular social media platforms out there, especially among millennials. But it isn't always easy to get the best quality pictures from the app. If you're looking to improve your Instagram feeds, we've got some tips that'll help you do just that.
First things first: You need to know what type of account you want to use. Are you posting for personal reasons? Or are you trying to grow your brand with business account posts? Either way, you'll want to make sure that you're taking advantage of the full potential of the Instagram feed plugin (RSS feed automation tool).
Next up, you'll want to set up your profile. This includes adding a username, choosing a bio, uploading a cover photo, and selecting your location. Once you're done setting up your profile, you'll want to start building your feed. To do this, you'll want to go to the Explore tab and select "Explore." From here, you can see trending topics, browse hashtags, and even view the feed content of people you follow.
Once you're ready to build your feed, you'll want to choose an image input source. There are three options:
Uploading Images from Your Computer
Adding Images Directly Into Posts/Stories
Using Hashtags to Find Relevant Photos
From Your dlvr.it dashboard, Click 'Add a Feed'

Click the Instagram Icon

If logged into your Instagram account, click 'Authorize'. If not logged in, you will be prompted to log in and Authorize
Dlvr.it = Intelligent Reporting
Measure audience engagement across social networks and track the performance of each item you share.
Followers: The change in your total number of followers/friends across all your social networks for the last 24 hours. dlvr.it also shows you how that compares to the maximum/minimum daily follower changes over the last 30 days.
Clicks: The total number of clicks across all your Routes for the last 24 hours. dlvr.it shows you how that compares to the most active and least active days over the last 30 days.
Posts: The total number of individual posts made across all your Routes for the last 24 hours. dlvr.it shows you how that compares to the maximum and minimum daily post days over the last 30 days.
Audience: The total number of active users followers/friends (and reach, when enabled) across all your social networks for the last 24 hours. dlvr.it details the changes for each of your social networks during the last 24 hours.
Popular Posts: The most popular posts made in the previous 7 days, including the number of clicks.
Geo: A global map of your click activity over the last 7 days.
Customize Content with Filters
With the amount of information coming through Instagram at any given time, filtering and customization are becoming more important every day. dlvr.it provides a slew of filtering options to help you battle the elements and publish to your heart's content. You can easily set up filters with your dlvr.it account to tailor your Instagram RSS feed.
Want to post items that mention iPhone? How about articles that mention iPhone or iPad? How about items that mention iPhone or iPad, but not if the item mentions Facebook? No problem.
Want to apply filters only to your headlines? To your headlines and bodies? Only to your categories? To headlines, and categories, but not the body? No problem.
Schedule at Just the Right Time
Instagram recently rolled out an update that lets publishers schedule fresh content posts ahead of time. This feature allows brands to set up multiple custom feeds based on different events like holidays, birthdays, etc. If you don't know how to use the tool, here are some tips.
The first step is to create a profile and select "Schedule." You'll see the option to add a custom URL, which you can use to link to your site.
Once you've added a custom URL, you're ready to start scheduling posts. To do this, tap on the "+" icon in the upper left corner. From there, choose what type of event you'd like to schedule.
The Facebook link tool allows you to quickly and easily post your real-time updates directly to your Facebook Timeline. This way, people can see what you are up to without having to go to your profile. You can even choose to make it public or just visible to friends.
To use the feature, follow these steps:
Go to the Facebook link tool.
Click the "Add a link" button.
Select the type of link you want to include (Facebook, Twitter, etc.).
Choose where you want the link to take visitors.
Add the URL of the site you want to share from.
Get FREE Instagram followers with Any Instagram RSS Feed
Instagram is a Powerful Marketing Platform
Instagram is one of the most popular photo-sharing apps out there. Millions of people use it every day to capture life's moments and share them with friends and family. But did you know that Instagram is actually a great way to promote your brand and build up your audience? If you want to start growing your Instagram account, here are 3 ways to do just that.
Use the Free Instagram Followers Hack
This method is probably the easiest one out of the three. All you need to do is enter your username into the URL bar, hit Enter, and voila! You'll instantly receive some free followers. There are no strings attached.
The second method involves posting regularly. When you post consistently, you give your audience a chance to follow you. And once they do, they'll see your posts everywhere. So make sure you post at least 2 times per week.
Videos are the best way to connect with your audience. They allow you to express yourself better than text alone. Plus, videos are easier to share across different platforms. For example, you could upload your video to YouTube, Vimeo, Facebook, and Twitter.
Link Instagram to other Social Media Accounts
Instagram is one of the most popular photo-sharing apps out there. If you want to increase your reach, it might be worth linking up your accounts. Here are three ways to do it.
1. Link Instagram to Tumblr
Tumblr allows you to post images directly onto your site. You can use the same account on both Tumblr and Instagram. Simply go to your profile settings and select "Linked Accounts." Then follow the instructions.
2. Link Instagram to Pinterest
Pinterest is another great place to promote your Instagram posts. You can link your Instagram feed to your Pinterest account in several different ways. Go to your profile settings and choose "Add Account," then scroll down to "Other Social Media Links." Follow the steps.
3. Link Instagram to Facebook
Facebook is still the biggest social network around. It's also a good place to promote your work. To link Instagram to Facebook, go to your profile settings, then select "Connections." Choose "Add Connection" and enter your username and password.
Instagram now allows users to easily save their Instagram posts as an RSS feed. This feature is similar to how Twitter works. You can use it to create a feed of your favorite pictures without having to manually post each image. Now, whenever someone visits your profile, they will see your latest images.
You can also find new accounts to follow by searching for hashtags on Instagram. Simply type # into the search bar and hit enter. Instagram will show you a list of people who have used that hashtag. You can choose to follow those accounts directly from there.
If you don't like the idea of sharing your Instagram feed publicly, you can still make it visible to friends and followers only. Then scroll down to the bottom of the screen and tap "See what others see".
It's East to Include an RSS Feed on your Instagram Site
Instagram recently added support for embedding apps directly into your profile. Now, you can add an RSS feed app to your Instagram account and display it wherever you like. You can even choose where to place the feed within your profile.
The feature allows you to include social feeds from your favorite websites such as Twitter, Facebook, Tumblr, Reddit, Pinterest, LinkedIn, Blogger, WordPress, YouTube, SoundCloud, Vimeo, Flickr, Foursquare, Spotify, Dailymotion, and many others.
You can also use the same technique to add a podcast feed to your Instagram profile. Just make sure you're logged into your podcast provider's website and select "Add Podcast."