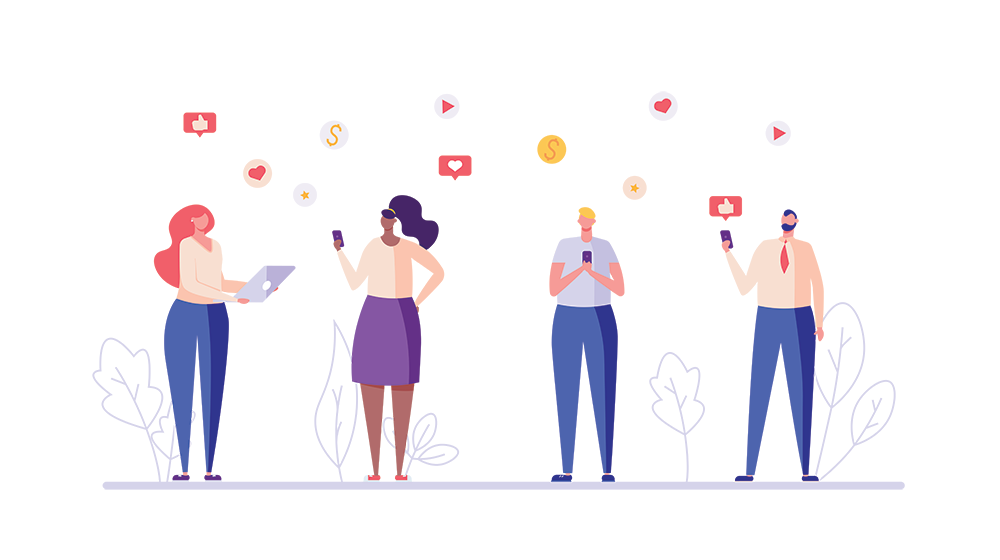 Social Media Engagement: Why it Matters & Tips to Do it Well
What is Social Media Engagement?
Social media engagement is a broad term used to describe how much interest there is around a specific topic online. This could mean how many times something is shared, liked, commented on, or even just viewed. In general, it refers to the amount of interaction a person has with particular types of content.
There are three main components of social media engagement: interaction with your posts, interaction with your Page itself, and interaction via direct messages. Each component plays a role in determining overall engagement.
Understanding these three components will help us understand whether we are doing well or poorly. Let's take a look at each one.
Social Media Engagement includes all engagements between people who like or follows your Page. There are several types of engagements that occur on Facebook, such as liking, sharing, commenting, and messaging. These actions indicate interest in your Page and the type of interaction you receive depends on how active your audience is. If you have a large number of followers, you might get a lot of comments and shares. On the other hand, if you have fewer followers, you might receive less engagement.
When someone likes your Page, you'll see your Page's name next to the action in the News Feed. This indicates that they've seen your Page and are interested in reading what you post.
You can use insights about your audience to improve your engagement. For example, you can find out how often your fans interact with your Page by looking at how many Likes, Comments, Shares, and Messages you receive. You can also see how often your fans comment on your posts and how often they view your Page. To learn more about how to analyze your data, check out our guide on analyzing your Facebook Insights data.
Why Social Media Engagement is So Important
Social media is the most powerful tool for connecting with customers. But it's also the most misunderstood. We know how to use it—but we don't always know why. In fact, some people still believe that social media is just another form of advertising. And while there are many ways to make money online, social media marketing isn't necessarily one of them. Here's why you should really care about your social media engagement efforts.
Engagement Equals Customer Relationships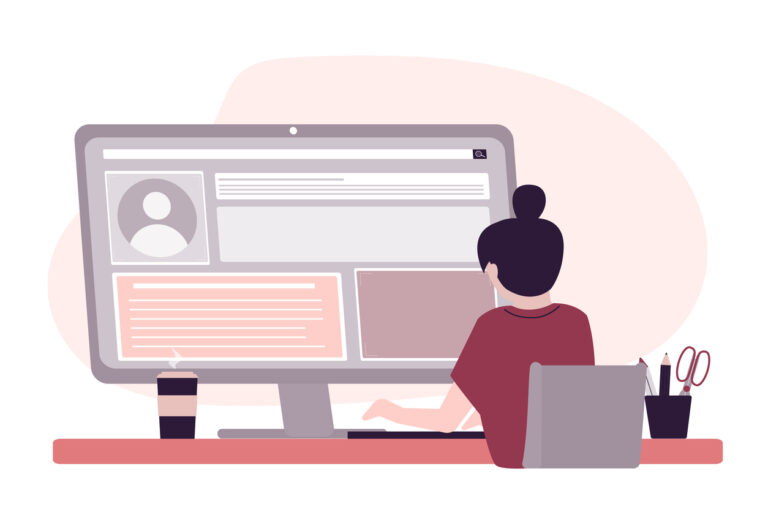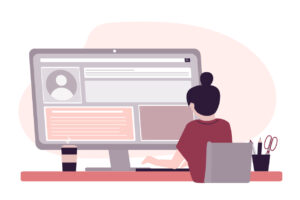 Engaging with customers is the best way to learn what they like, what they dislike, and what they want. When you do this effectively, you'll find out exactly what your customers want, and you'll be able to provide them with exactly what they want. This gives you a competitive advantage over companies that aren't listening to their customers.
The reason that social media is such a great place to engage with customers is that it's personal. You're talking to real people, not bots. People trust each other online; they feel comfortable sharing information about themselves. They're willing to give away their opinions and feedback without fear of being judged negatively.
When you talk to your customers, you're building relationships with them. These relationships allow you to build trust and loyalty. If someone asks you for something, you won't hesitate to help them. You'll remember their name, and you're likely to return the favor later.
This is especially true on Facebook. On average, people spend 20% of their day on Facebook. So you've got plenty of opportunities to interact with your customers.
But you shouldn't just stop there. Once you start engaging with your customers, you'll realize that you've been missing out on a lot of opportunities. For example, you might notice that your customers are asking questions on Twitter. Or maybe they're posting photos on Instagram. Why haven't you been responding to those posts?
You've probably heard the saying "If you love what you do, you'll never work a day in your life." Well, I don't necessarily agree with that statement. While working hard is certainly part of succeeding, you can still enjoy your job even though you put in long hours.
How to Boost Social Media Engagement
Engagement Tactics
Social media platforms are great tools for connecting with friends and family, sharing news and information, and staying up to date. But how do you make sure that your social media posts are getting noticed? Here are some tips for boosting your social media engagement.
1. Be active – Don't just post once every few days. If you're posting regularly, it'll help build trust among your followers.
2. Make it personal – When you write about something that affects you personally, you're more likely to connect with others.
3. Respond to comments – People love to see that someone cares enough to take the time to reply to them.
4. Share interesting stuff – You don't want to bore your audience; keep things relevant.
5. Keep it short – A tweet shouldn't exceed 140 characters.
6. Include hashtags – Hashtags allow people to find conversations related to topics they care about.
The social media landscape has changed dramatically since we launched our blog three years ago. Today, it seems like everyone is talking about social media and how important it is to engage with customers online. But why do you need to engage with customers on social media? What are some ways that you can use social media to increase brand awareness? And most importantly, how can you measure success?
Use Customer Feedback to Increase Social Media Engagement
Social media engagement is important because it allows brands to interact directly with consumers. This type of communication helps build brand loyalty and trust, while increasing visibility among potential customers. However, many marketers struggle to understand what social media engagement really entails. In this guide, we'll explain why it's important for marketers to engage on social media, and provide some tips for doing so successfully. We'll show you how to increase social media engagement and boost your overall online presence.
Select your Social Media Activity and Strategy
Domino's Pizza and Tiffany & Co. are both looking to make changes to their social media strategies. While the pizza chain is trying to become more humorous, the jewelry brand is trying to teach consumers about its history. Both companies want to change how people see them, which is why each one is tweeting differently. As different as these businesses are, they both need an engagement strategy with compelling content to get future customers.
The pizza giant announced it would start tweeting jokes on Jan. 31, 2018, and it hasn't stopped since. Its latest tweet features a picture of a Domino's mascot dressed up like a clown. In the caption, the company wrote, "We know you love us, we just wanted everyone else to know too."
Tiffany & Co. launched a campaign called #HistoryIsOurFuture on Feb. 13, 2018. The campaign encourages people to learn more about the company's heritage and use the hashtag. On Instagram, the brand posted pictures of historical pieces of jewelry, including the Hope Diamond.
Both brands are collecting feedback from customers through social media platforms. Domino's uses Twitter to ask questions such as what toppings do people prefer and whether they'd rather receive a text or email notification when there's a delivery. Tiffany asks similar questions via Facebook Messenger.
Know Your Target Audience
How to use audience research to help you create better content
Audience research helps you understand your customer base. This allows you to create content that resonates well with them. But it doesn't stop there. Once you know your audience, it helps you create content that really connects with them.
Create and Share Relevant Conten
Content marketing is a great way to reach customers where they spend most of their time online – on social networks. But it takes some planning and creativity to come up with engaging content that offers value to readers.
In this webinar, we'll go over how to use data to find the best topics for content creation, how to write compelling headlines and descriptions, and how to create and publish content that actually gets shared. We'll also look at ways to measure success and improve your content strategy.
Create Audience Engagement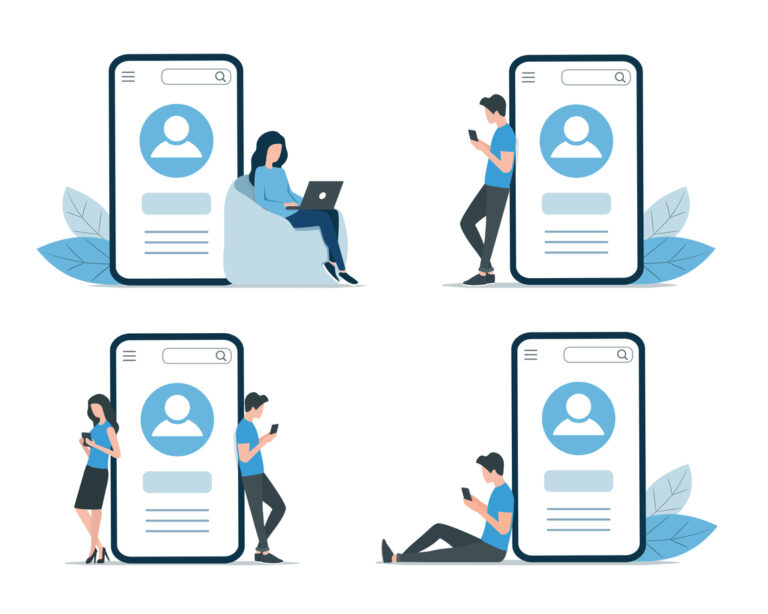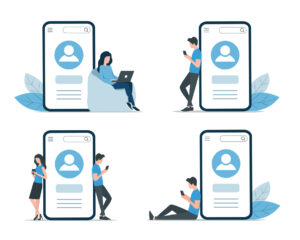 The conversation is like a game of volleyball. You need to answer each other, even though it doesn't always happen immediately. This is what makes conversation different from traditional marketing. In fact, brands are now being challenged to keep the conversation going – you need to create an engaged audience.
Brands should practice both reactive and proactive conversations. Reactive conversations include responding to customer complaints and questions about products and services. Proactive conversations involve asking customers about their needs and wants. These types of conversations are important because they build trust and loyalty. They also increase brand awareness and generate leads.
Search engines will help you find indirect mentions and spark conversations. If someone searches for "I'm looking for a new car," you might want to ask him why he searched for that term. Or maybe he just mentioned his old car in passing. He probably didn't realize he did that. But if you ask him, he'll likely tell you that he's thinking about buying a new one. And that's exactly what you wanted to know.
Show Your Human Side
Brands should put themselves out there. They should do it in a way that feels authentic, and most importantly, they should acknowledge people. This helps build trust and connection, which leads to brand loyalty.
There are many ways to be personally engaging. One example is to include people in your marketing messages. If you know someone well enough, ask them what they think about your product or service. You might even want to send them something in return – like a free sample or discount code.
Acknowledge people by telling them how much you appreciate their feedback. People love to hear that others care about them. And it doesn't hurt to show some appreciation yourself.
Schedule Smarter
Hootsuite's scheduling tool helps you plan out your day and week ahead of time. You can set up your posts and responses to conversations in advance, saving you precious time throughout the day.
Want to see what's happening across all your social networks at once? With streams, you can easily browse all your activity in one place.
Create lists based on specific topics, events, hashtags, or even people. This way, you can keep track of everything without having to manually check each network every time.
Tag messages to make it easy to find later. You can use tags to filter your stream, sort your reports, or even follow certain people.
Manage your social media presence like never before. Use lists to organize your profiles, connect with influencers, and more.
How to Measure Social Engagement
Social media analytics tools are more useful than ever before. They help you understand how people use your brand across different platforms and what type of content works best. With the variety of ways to analyze your stats, there is no one tool that fits every situation. So, we've compiled some of our favorite free tools that let you see exactly how engaged your audience is.
Facebook
The social media giant recently announced it had reached 2 billion monthly active users. While some people celebrate the milestone, others say there's still room for improvement.
Engagement rates on Facebook are far lower than on other platforms. In fact, brands with less than 5,00 fans see average engagement rates drop to 0.4% compared to 1.3% on Twitter and 4.6% on Instagram. Brands with fewer than 10k followers see average engagement rates fall to 0.1% compared to 1.8% on Twitter and 3.7% on Instagram.
Brands with fewer than 10,0000 followers see average engagement rates drop even further to 0.1%, compared to 1.8%, on Twitter and 3.9% on Instagram.
While it might seem like Facebook doesn't care about small businesses, the opposite is true. Smaller companies often struggle to gain traction because they don't have enough resources to reach out to customers. They rely on word of mouth and advertising to grow, but Facebook makes it difficult for smaller businesses to do either.
Twitter
Brands should consider posting less often on Twitter if they want to maintain a strong following. A study from eMarketer found that brands who posted once every three days had twice the number of followers compared to those who posted daily. However, the average follower count decreased by 10% for each additional day a brand posted.
Engagement rates on Twitter are low. In fact, according to Socialbakers, the average tweet receives just 0.2 likes per person. This compares to 2.6 likes per person on Facebook and 3.5 likes per person on Instagram. To boost engagement, you must use hashtags correctly and make sure that your tweets contain relevant information.
Finally, brands that post too much will eventually lose followers. If you post too frequently, people might start ignoring you. They will unfollow you because they don't find what you say interesting anymore.
TikTok
TikTok is an app where people create short looping videos called "LOLs." They're usually just silly things like lip-syncing to songs, dancing, pranking each other, etc. But there are hundreds of millions of people doing it every single day. And according to one study, people spend about 20 minutes per day on the app.
Conclusion: Why Social Media Engagement is Essential
Social media platforms say it best: Engagement matters. But why does engagement matter?
Social media platforms need to be active and engaged if they want to create a positive brand image and develop meaningful connections with their audience.
Social media engagement is the measurement used by companies to gauge how well they are doing on Facebook, Twitter, Instagram, YouTube, etc. This metric measures the number of times a post gets shared, liked, commented on, or retweeted. Engagement can be measured in many different ways, such as total impressions, reach, engagements per post, and even conversions.
The most important thing to remember about social media engagement is that it doesn't necessarily mean what you think it does. In fact, most businesses use it incorrectly. They focus too much on the numbers, rather than focusing on the quality of the interactions.
Debra Garber
VP of Finance & Operations, Chief Content Contributor, and backyard chicken farmer. I happily share my experiences traversing the wilds of social media. Will trade social media tips for fresh organic eggs. Motto: "Live the life you love, love the life you live."