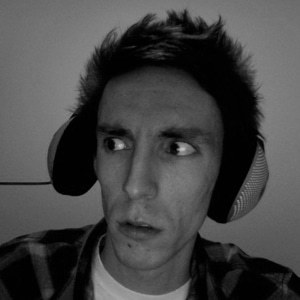 J.E. Skeets, Dlvr-in' It NBA Style
We are kicking off a new series on the Dlvr.it blog. We have a talented, diverse, and often times colorful group of bloggers, publishers and brands Dlvr-in' It. Some you may have heard of and others you should get to know. In this series, we'll introduce a Dlvr.it user and give you a glimpse of their work. Hopefully, you'll discover some unique and interesting people and content to follow.
Meet J.E. Skeets
If you are a sports fan like us, you know it's the NBA playoffs so we were excited to have a chat with J.E. Skeets NBA Blogger and podcaster at the Score.
Skeets is one of those colorful bloggers I talked about. His creative and snarky writing style often has me laughing. We first met Skeets when he was working as a Yahoo! Sports blogger.
Bio: NBA blogger/ podcaster at The Score

Twitter: @jeskeets
Blogging since: Jan. 1, 2005
Dlvr-in' It since: January 2010
Q 1. Dlvr.it: "How did you get started blogging?"
A 1. Skeets: "A friend bet me I couldn't write a new post every day for a year. The blog was originally called "J.E. Skeets" and was a hodgepodge of observations, photos and videos about random, quotidian topics. Later, I started writing exclusively about the NBA, which in turn scored me writing gigs at AOL, Deadspin and Yahoo! Sports."

Q2. Dlvr.it: "What is your favorite team/subject to write about?"
A2. Skeets: "The NBA and/or the hit 1986 BMX movie "Rad."

Q3. Dlvr.it: "Why you use Dlvr.it?"
A3. Skeets: "Because other products weren't delivering my feed to Twitter reliably. I was looking for something to be there when I needed it the most. Thank goodness Dlvr.it was there to "adopt me" and play catch in the backyard."
Thanks J.E. We appreciate your business.
If you're Dlvr.in' It and want to be profiled, tweet us @dlvrit.