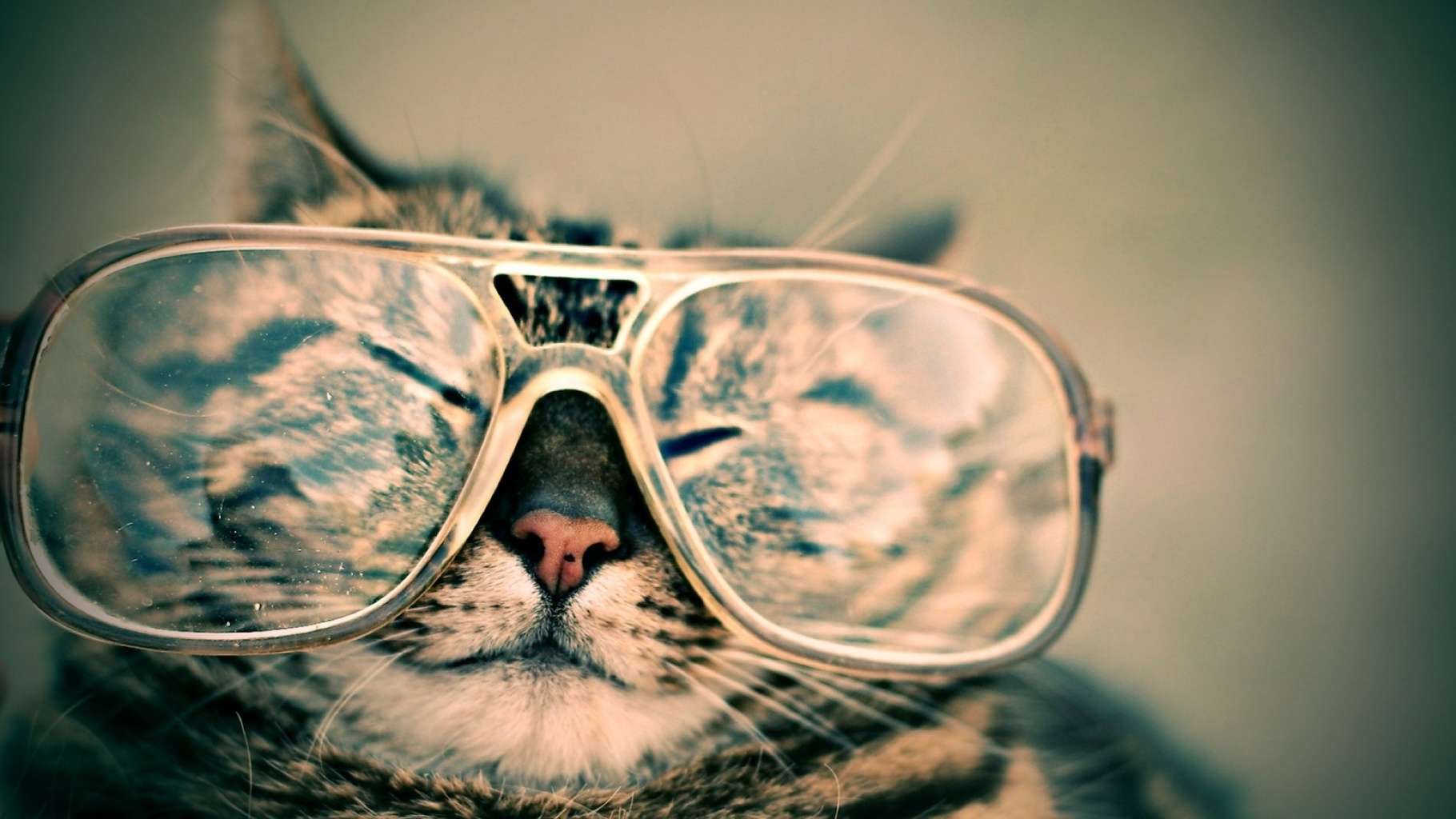 How to Effectively Use New Emoji Slang in Old Social Media
Move over, smiley face emoji. Your world is changing overnight. Your emoji friends have infiltrated all our online interactions.
By now, you've probably had enough time to get used to the new Facebook Reactions —say hello to Love, Haha, Wow, Sad, and Angry, along with the traditional Like.
How do you feel about the 72 new emojis recently accepted by Unicode Consortium for release soon (June 2016) including an avocado and clinking glasses?


Just think, by mid-summer you'll be able to use emojis of a tumbler of scotch and a baguette to describe the last meal you had AND… – Elite Daily
The modern world truly is a grand place to live. Thanks, emoji!
Emoji use is so widespread that it has become, at least in part, acceptable in business communications.
So, what's next?
How can you capitalize on emoji slang usage in your social media marketing?
In this post, we'll discuss:
Why Emojis Are Good For You
How An Emoji Becomes Official
Power of Emojis on Instagram
Facebook Reactions: Practical Applications
What's the Meaning of that Snapchat Emoji
Emoji Life on Twitter
Emoji on Product Hunt and Other Cool Apps
Why You Should Use Emojis in Your Social Media Marketing
Simple explanation: Emojis are a simple and fun way to be expressive. And, they are here to stay!
In May of 2015 Merriam-Webster officially added emoji to the dictionary.

"Any of various small images, symbols, or icons used in text fields in electronic communication (as in text messages, e-mail, and social media) to express the emotional attitude of the writer, convey information succinctly, communicate a message playfully without using words, etc."
Emojis are ubiquitous:
92% of the online population uses emojis in email or on social media – Emogi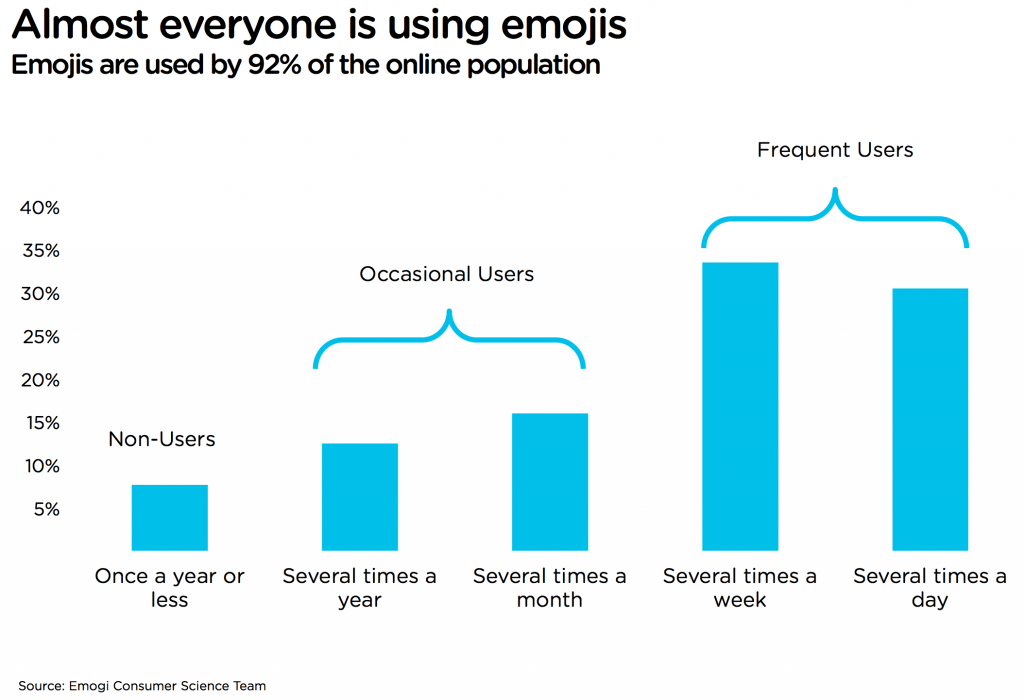 Emojis are the fastest growing language in history – The Telegraph
As a result, digital communications has become shorter!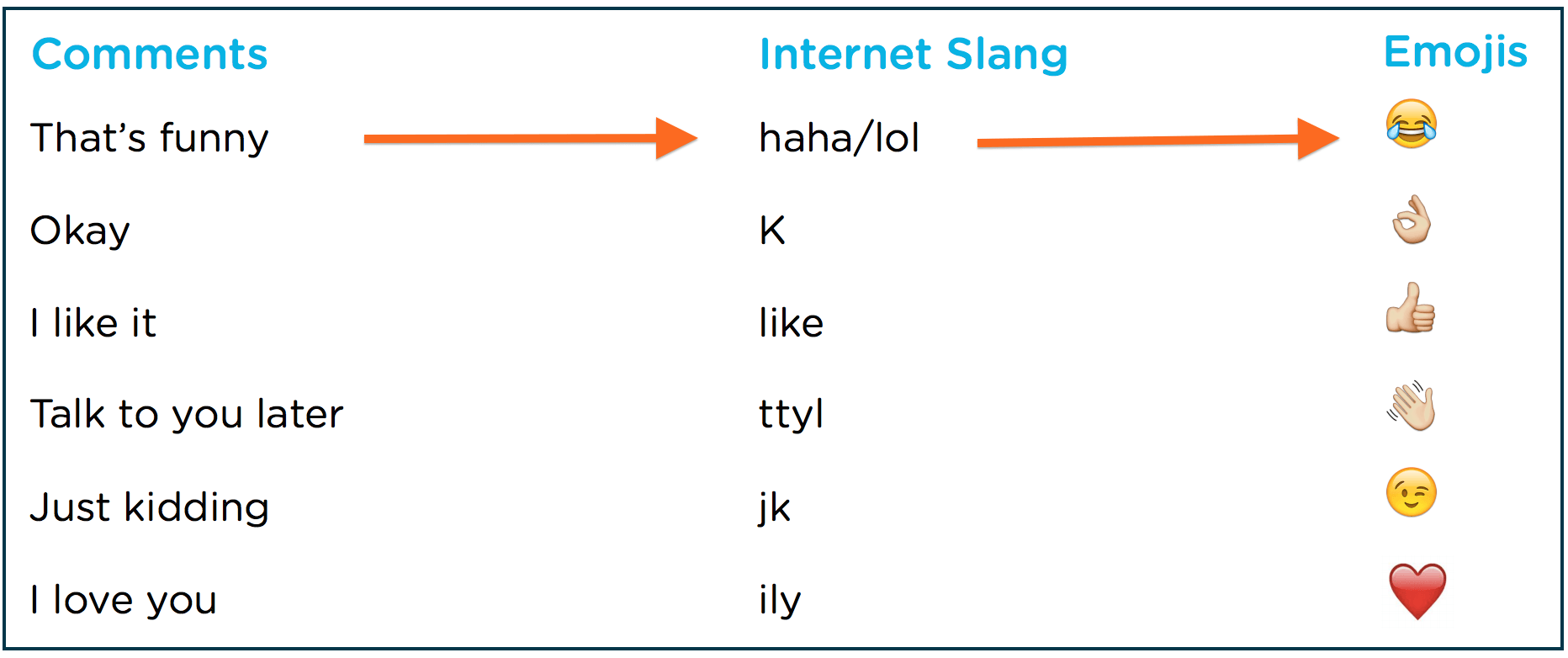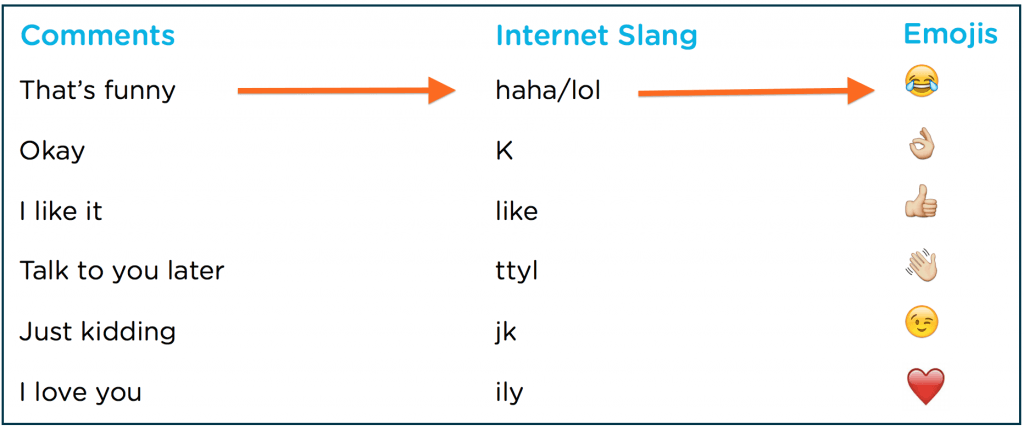 Major brands have incorporated emoji into their marketing strategy
Emojis are an excellent way to humanize your brand and set a tone for your social media post.
Example of Domino's Emoji Ordering System:
In May 2015, Domino's made life a whole lot easier for customers by allowing them to order their pizza through Twitter — with words, or more extraordinarily, with a simple pizza Emoji. This efficient new ordering system impressed the jurors of the Cannes Lions 2015 Titanium Jury to earn a Grand Prix.
Tweet, a pizza emoji to Dominos and your favorite pizza, is on its way!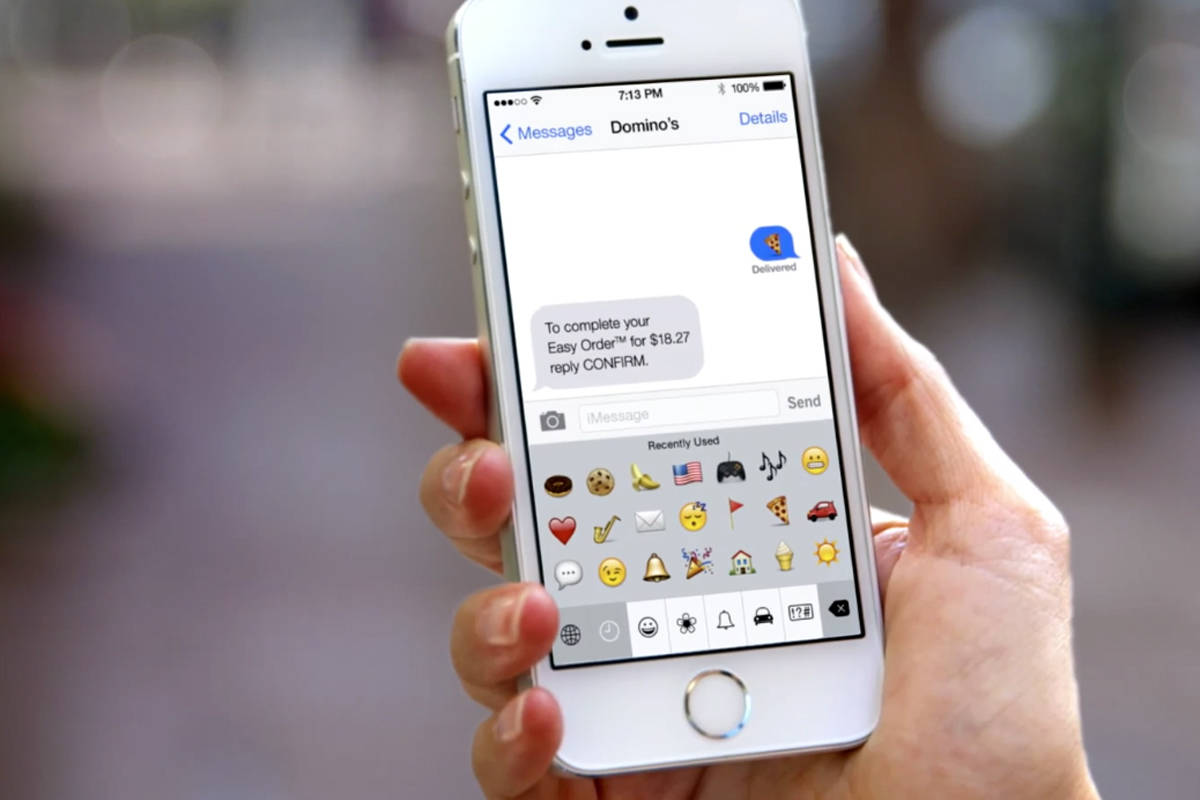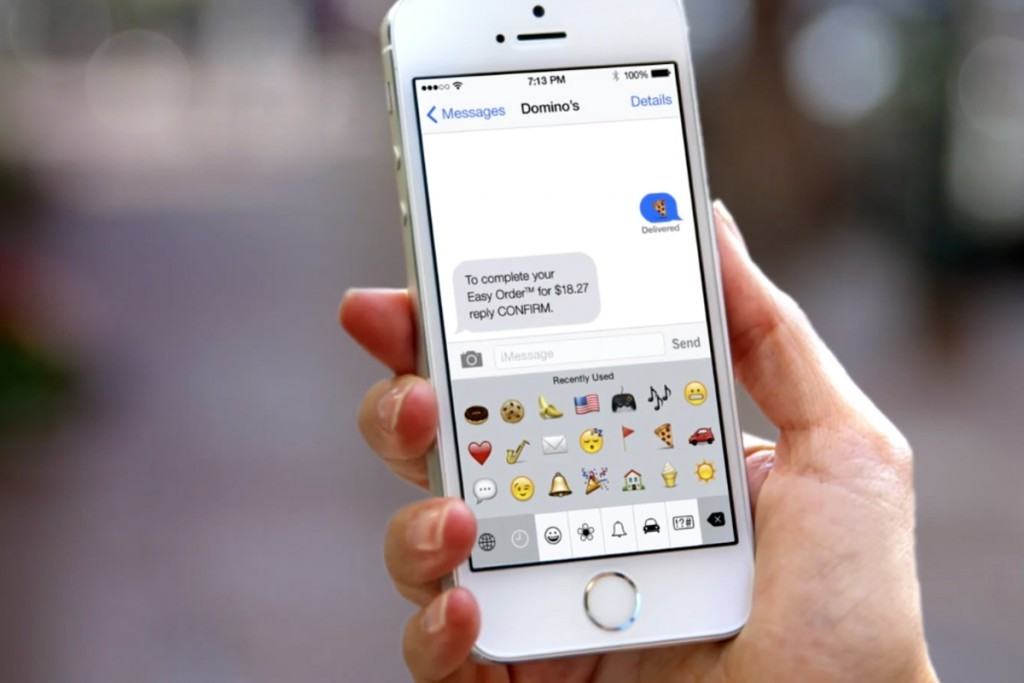 Hubspot reports that "something as simple as a smiley face emoticon in your post can increase likes by 57 percent, comments by 33 percent and shares by 33 percent over posts without them." 🙂
How An Emoji Becomes Official
The Unicode Consortium, a non-profit body, tasked with ensuring all text is readable on your internet-equipped device, approves, administers and tracks all official emojis.
Anyone can submit a proposal for an emoji character,  but it needs to contain the right information to be accepted. It helps if you have strong supporters lobbying for you.
Example #1: Taco Bell filed a petition asking the Unicode Consortium to introduce a taco emoticon. Their petition read "America wants a Taco emoji." And their change.org campaign was met with success (they received 32,802 supporters).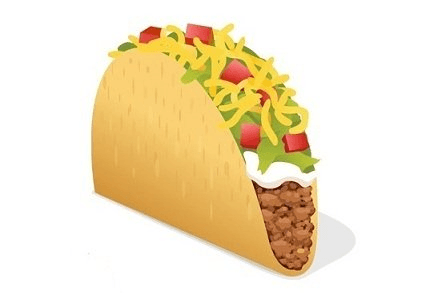 Example #2: Another example includes the dumpling emoji, which made it onto the list after a successful Kickstarter campaign.
The campaign to add a dumpling emoji began in 2015. It was started by Jennifer 8. Lee, a former New York Times journalist and current CEO of Plympton. She noticed that the dumpling, a seemingly universal food item, was not on the Universal Emoji list and wanted to fix that.
The result: Two websites and a Kickstarter campaign later, it's now an official candidate for becoming an emoji in June of 2017, along with a fortune cookie, takeout box, chopsticks, and face with one eyebrow raised emoji.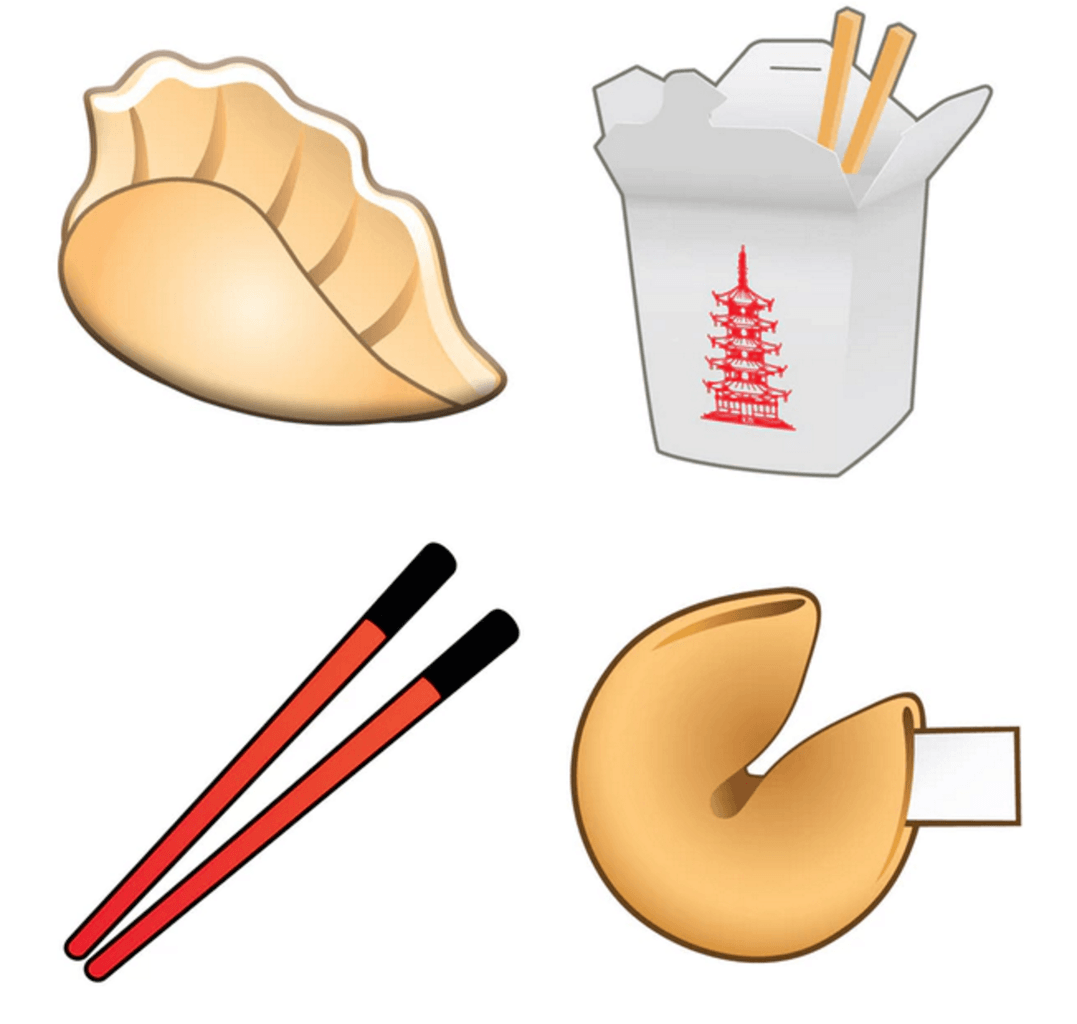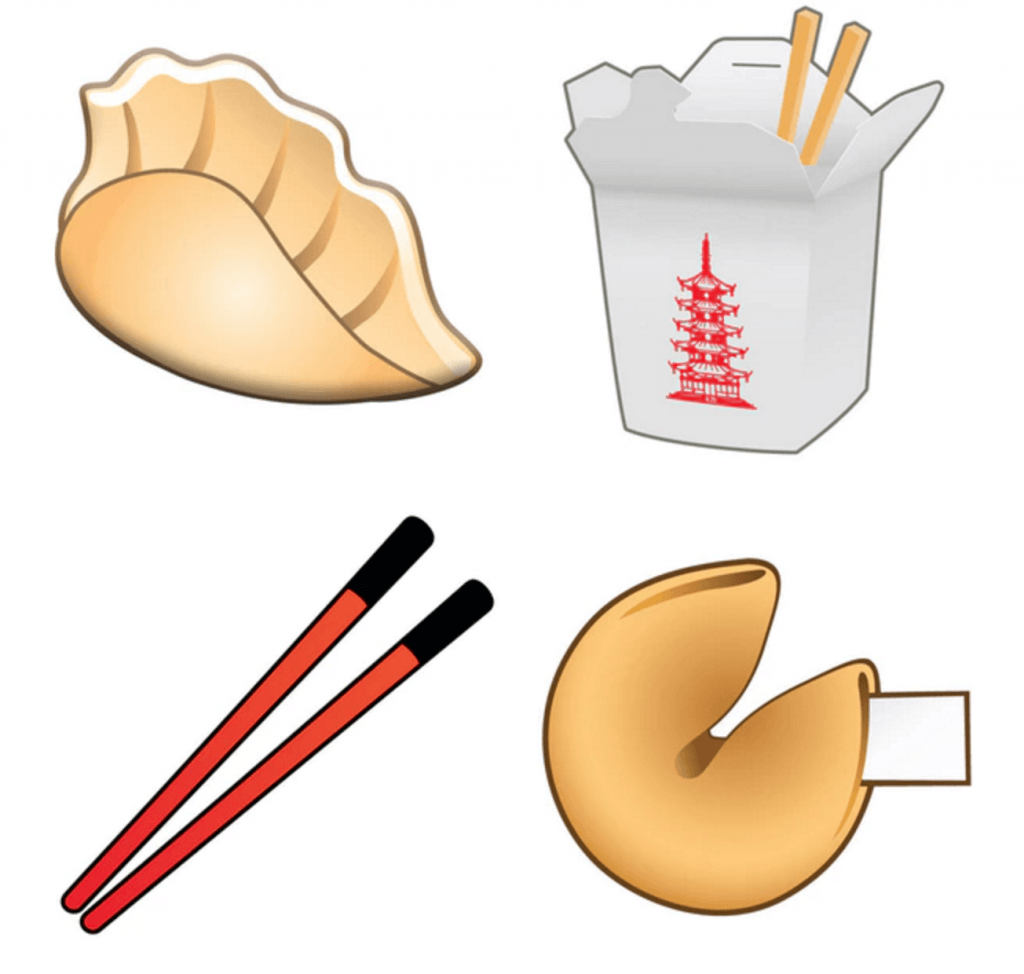 Power of Emojis on Instagram
On Instagram, the use of emojis is becoming a valid and near-universal method of expression in all languages. The vocabulary of Instagram has changed dramatically.
Emoji usage is shifting people's vocabulary and becoming an important element of expression on Instagram. Their use is anti-correlated with internet slang like "lol" and "xoxo." – Instagram Engineering
Using its algorithm, Instagram Engineering found that many popular emojis have meanings in-line with early internet slang and have been adopted to act in place of these words.
Here are a few emojis and the slang Instagram found them to represent:
😂 (ranked 1st in emoji usage): lolol, lmao, lololol, lolz, lmfao, lmaoo, lolololol, lol, ahahah, ahahha, loll, ahaha, ahah, lmfaoo, ahha, lmaooo, lolll, lollll, ahahaha, ahhaha, lml, lmfaooo
😍 (ranked 2nd): beautifull, gawgeous, gorgeous, perfff, georgous, gorgous, hottt, goregous, cuteeee, beautifullll, georgeous, baeeeee, hotttt, babeee, sexyyyy, perffff, hawttt
❤ (ranked 3rd): xoxoxox, xoxoxo, xoxo, xoxoxoxo, xoxoxoxoxo, xoxoxoxox, xxoo, oxox, babycakes, muahhhh, mwahh, babe, boobear, loveyou, bunches, muahhh, muahh, xoxox, muahhhhh
👍(ranked 9th): #keepitup, #fingerscrossed, aswell, haha, #impressed, #yourock, lol, #greatjob, bud, #goodjob, awesome, good, #muchlove, #proudofyou, job, #goodluck
😭(ranked 11th): ughh, ughhh, ughhhh, ugh, uggh, ugghh, ughhhhh, ughhhhhh, ugggh, lolol, wahhhh, rn, oml, uhg, agh, xc, omgg, omfg, omf, lololol, whyyy, loll, wahhhhh, tooo, kms
Other findings:
1 – Nearly half of the text on Instagram contains an emoji.
2 – Emoji has replaced Internet slang in social media.
As you can see, emojis are now a major part of the Instagram vocabulary. And their use is anti-correlated with internet slang.

So how can you leverage these non-verbal symbols to boost your engagement on Instagram?
Use Emojis to Ignite Engagement on Instagram
Here are four tips from Neil Patel to get you started:
Tip #1: Understand how your audience communicates with emojis
As a new emoji user, do you employ them to represent your own meanings? HUGE MISTAKE
As a marketer, it's your job to understand how your target audience uses emojis and what the different colored versions of them signify. Only then will you be able to fit the emojis in your Instagram communications.
Tip #2: Love from your heart
In its analysis of 2,500 Instagram posts, Simply Measured found that the heart triumphs all other emojis.
→But be careful! Marketers are struggling to understand the data behind heart emojis.


What does the user mean by using a blue heart vs. a yellow heart?
If a user uses a red heart with a product are they more likely to purchase?
Does a broken heart followed by a full heart show affection or anger?
Tip #3: Mind your country and region
Hearts are good to use generally, but your target audience emoji usage can vary based on their country and locality.
Finland users love emojis, so their Instagram text contains 60% of emotion characters.
In contrast, Tanzania Instagram users don't like them as much. Only 10% of their Instagram text includes emojis.
→The emoji use also differs from state to state in the U.S.
People in Nevada use the eggplant emoji more than people in any other state, while smartphone users in New Jersey text more sad emoji than the rest of the country, according to new data from SwiftKey.
SwiftKey's interactive map lets you see which emoji are the most popular in each state.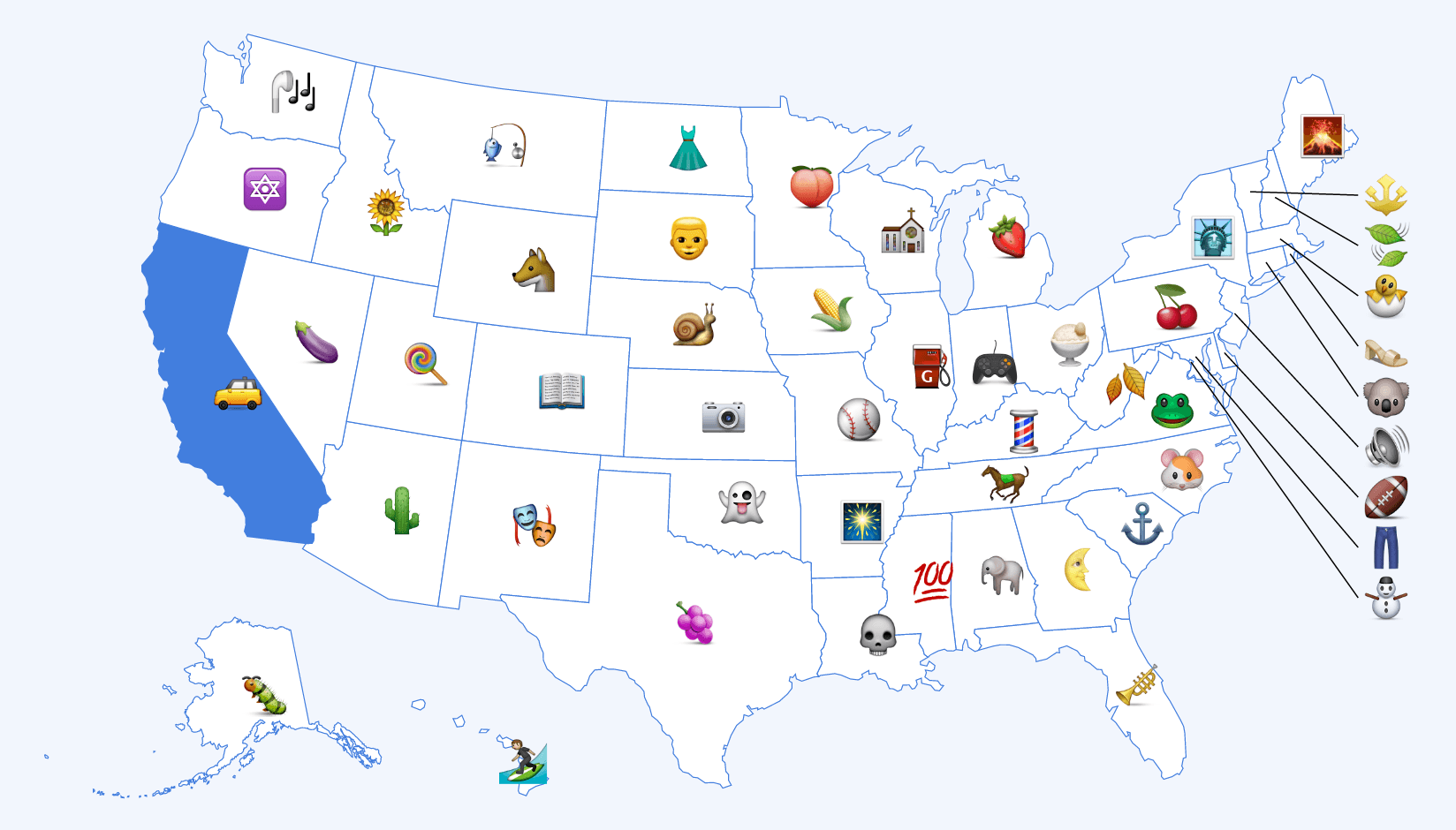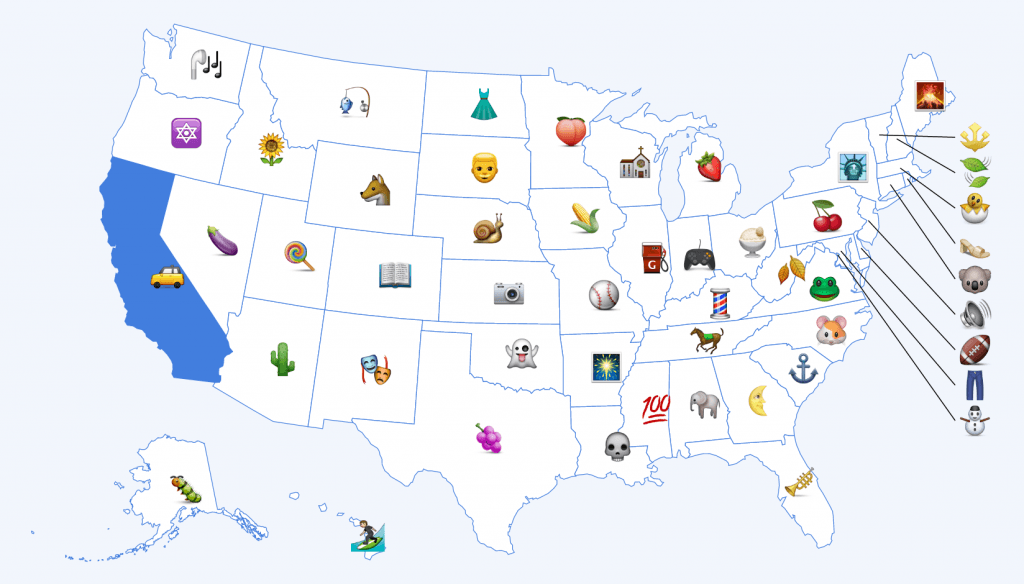 Tip #4: Play visual brain tease using them and tag users next to them
Anthony Thompson tripled his Instagram engagement by using emojis. Here are a couple of his simple strategies to foster explosive emoji engagement.
Use emojis as a visual brainteaser to play the guessing game with your audience and strengthen your bond.
Tag users next to emojis. This way you get their attention in your comments. See example below.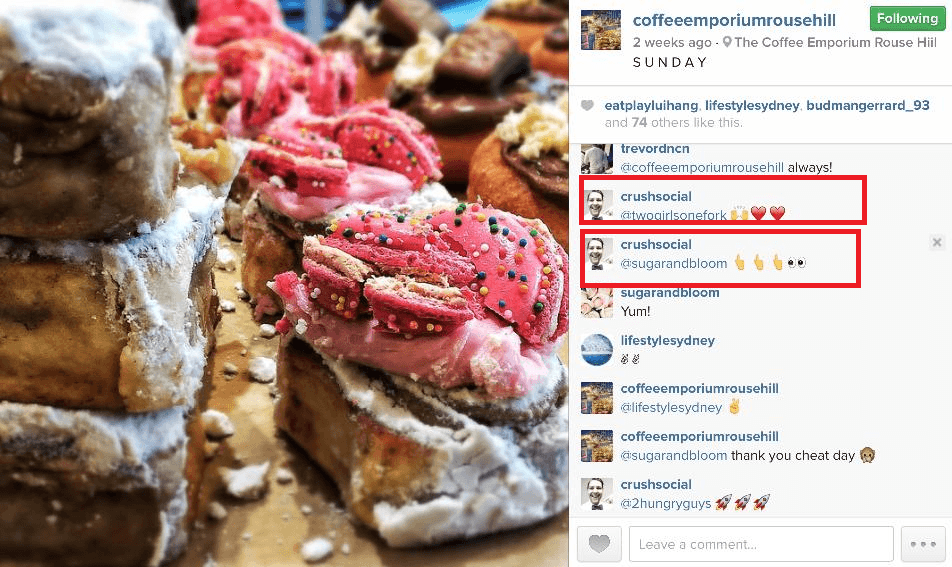 For more tactical approaches to using emojis on Instagram, read more from Post Planner on 6 Ways to Tap Into the Power of Emoticons on Instagram (follow these examples!).
Look at how Sue B. Zimmerman combined a dog, emojis and Valentine's Day to generate buzz.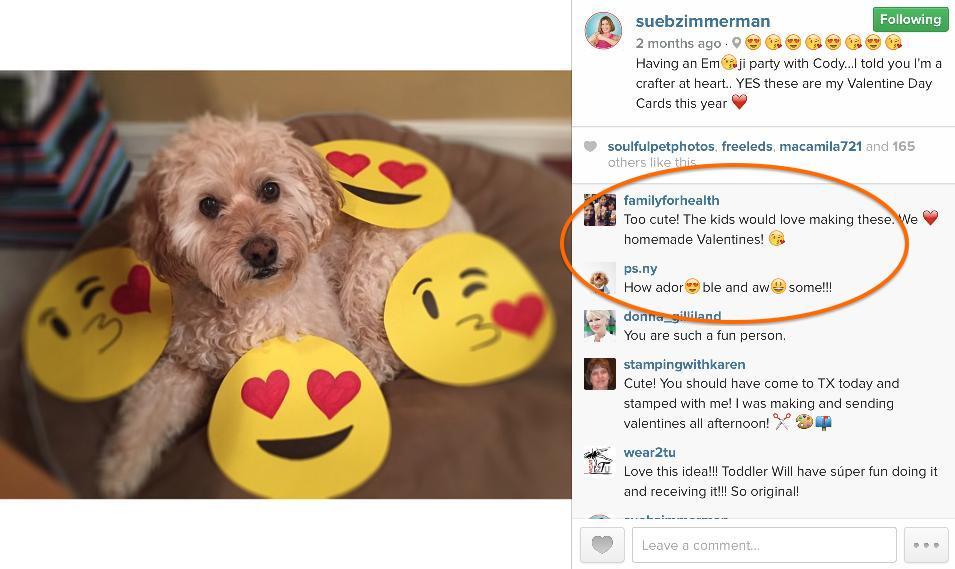 Typical comment: "That's so cute!"
Crush emoji comment: "How ador:)ble and aw:)some!!!
How to Use Emojis on Facebook
Per Zazzle Media, Facebook posts with emoticons have a
57% higher like rate
33% higher comment rate
33% higher share rate
Here is an example of how Zappos used a heart emoticon in this status update that attracted 700+ likes and 20+ shares within 24 hours.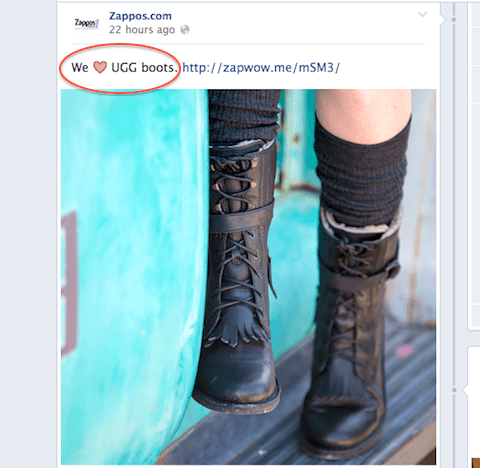 Emojis are an excellent way to humanize your brand and set a tone for your Facebook post!
And similar to Instagram and Twitter, emojis have replaced slang even on Facebook. For instance, users now tend to stray away from 'lol' and rather, use emoticons to express laughter.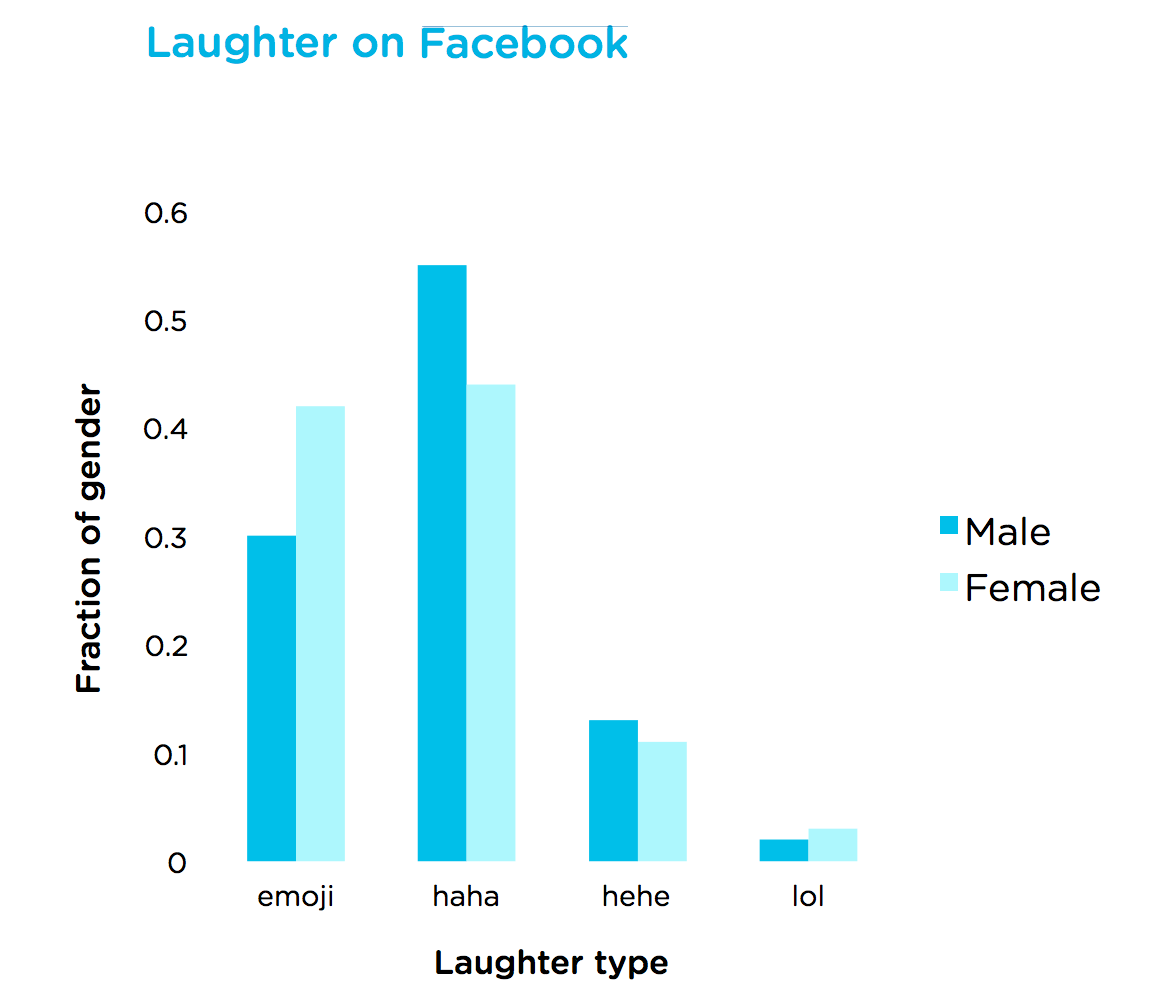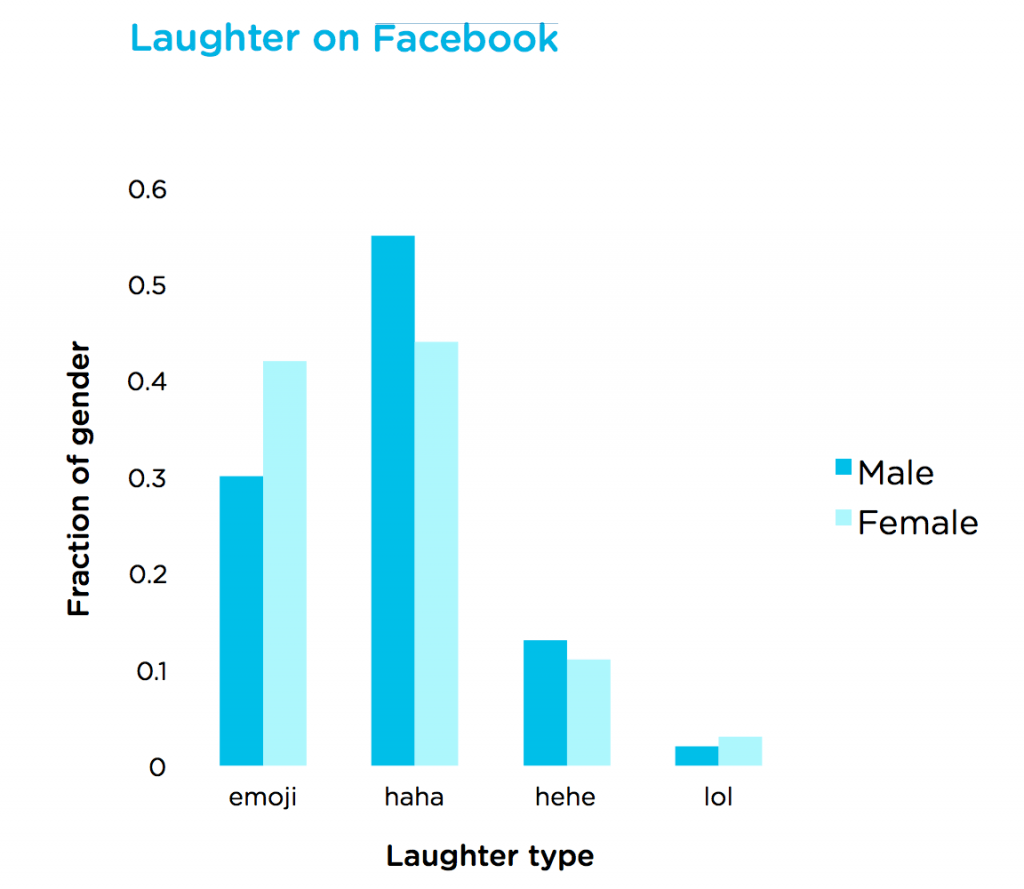 Practical Applications for Facebook Reactions
Facebook Reactions (Like, Love, HaHa Wow, Sad, and Angry) give users a quick way to respond to your social media post.
The interesting thing about Facebook Reactions is the amount of data it provides—and not just to Facebook.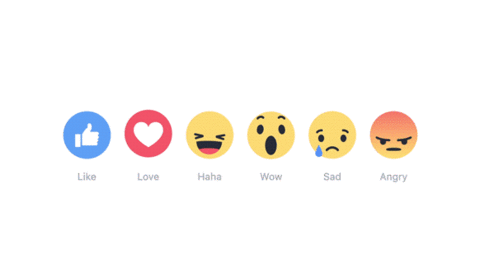 From Business 2 Business Community, using Facebook Insights data you can:
1. Pay attention to how your fans really feel.
If you are creating content that doesn't sit well with your audience, they now have a way of letting you know.
Pay particular attention to your Angry's and your Sad's and be sure that if you're receiving those Reactions, you know why. The most important part of any social media strategy is reacting to the feedback you're getting from your audience.
2. Take the pulse of your audience.
Do you have a new product idea that you want to test?
Are you considering adding a new flavor to your menu?
Polling your target audience is now easier than ever. Throw a new idea out on your page and watch the Reactions roll in. Not only is this great market research for you and your brand, but it's an excellent way to measure the pulse of your audience.
3. Explore the full range of emotions.
Not everything is likable. That's the mantra behind Facebook's new product, and the same goes for your content.
Experiment with content that is designed to make your audience say "Wow!" or feel angry, or even feel sad.
You might find that different types of content elicit stronger reactions from your fans, and that is powerful knowledge to have when planning your content for an upcoming campaign.
Emoji Life on Twitter
On Twitter, emoticons work like a charm to fulfill the missing context of emotion and increase social engagement.
Remember the Domino image above on using emojis on Twitter to order a pizza from Dominos?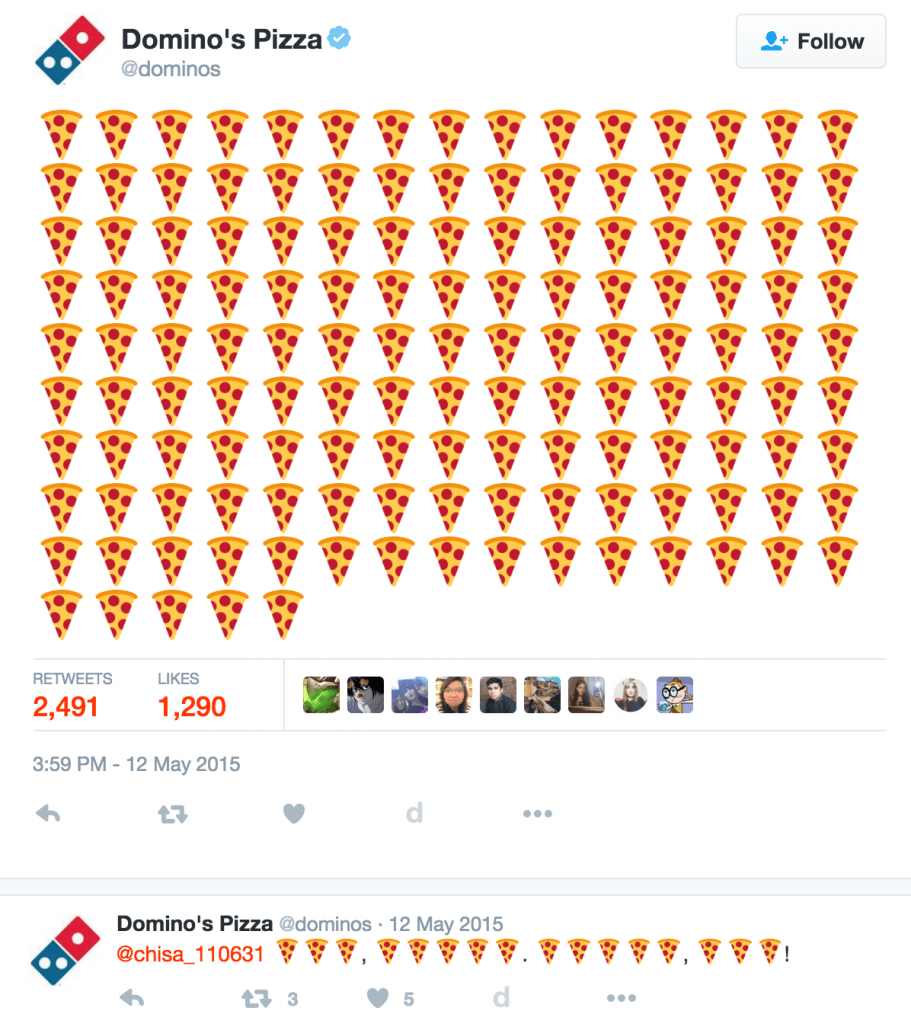 What's the Meaning of the Snapchat Emoji Next to Your Name
Wondered "what do the emojis mean on Snapchat?"


Snapchat has emojis that appear next to friends in your friend list. These change over time based on how you interact with that friend. The following from emojipedia.org is what each Snapchat emoji means. These are private, and can only be seen by you!
Snapchat Emoji Meanings
🌟 Gold Star — Someone has replayed this person's snaps in the past 24 hours. They must have something interesting to show.
💛 Yellow Heart — You are #1 best friends with each other. You send the most snaps to this person, and they send the most snaps to you.
❤️ Red Heart — You have been #1 BFs with each other for two weeks straight.
💕 Pink Hearts — You have been #1 BFs with each other for two months straight. Dedication!
👶 Baby — You just became friends with this person.
😎 Face With Sunglasses — One of your best friends is one of their best friends. You send a lot of snaps to someone they also send a lot of snaps to.
😬 Grimacing Face — Your #1 best friend is their #1 best friend. You send the most snaps to the same person that they do. Awkward.
😏 Smirking Face — You are one of their best friends …but they are not a best friend of yours. You don't send them many snaps, but they send you a lot.
😊 Smiling Face — Another best friend of yours. You send this person a lot of snaps. Not your #1 best friend but they are up there.
🔥 Fire — You are on a Snapstreak! You have snapped this person every day, and they have snapped you back. Increases with the number of consecutive days.
💯 Hundred — 100 Day Snapstreak. The 100 emoji appears next to the fire when you snap back and forth with someone for one hundred days in a row.
⌛ Hourglass — Your Snapstreak is about to end. Send another snap to keep it alive.
🎂 Birthday Cake — This friend has a birthday today. Only displays if a friend has theBirthday Party feature enabled in settings.
Pro Tip:
Want to change that 💛 to a 🍕? 
You can always customize your Friend Emojis, go here for more info!
Emoji on Product Hunt and Other Cool Apps
A quick search for "emoji" on Product Hunt, came up with some interesting new products/apps.
Here are a couple of good ones:
1 – Emojilytics for Twitter.
The Emoji.life is a site dedicated to analyzing, tuning and sharing usage of Twitter symbols.
What you can learn?
After connecting your Twitter (for read-only access) you'll get a bunch of stats including:
An emoji ranking 🏆
Your most frequently used (favorite) emoji 📊
A timeline of your emoji usage 📈
Your most engaging emoji ❤️🔁
2 – Emoji Tracker. 
Real-time tracking of all emoji used on Twitter.
Emojitracker is an experiment in the real-time visualization of all emoji symbols used on Twitter. It updates at the speed of updates on Twitter in real-time, and thus contains rapidly updating visuals that may cause problems for those sensitive to such things.
3 – Emojify. 
Emojify translates any text into emoji! Available on Slack, Facebook, Kik, Telegram and Twitter.


___
Want to learn more about increasing your engagement using emojis? Read: How to Add a Cool Email Emoticon: Watch Engagement Soar
___
What does 'tbh' stand for on Instagram?
How does emoji play in your marketing strategy?
How do you use Facebook Reactions?
If you like this…sharing would be awesome!

Debra Garber
VP of Finance & Operations, Chief Content Contributor, and backyard chicken farmer. I happily share my experiences traversing the wilds of social media. Will trade social media tips for fresh organic eggs. Motto: "Live the life you love, love the life you live."