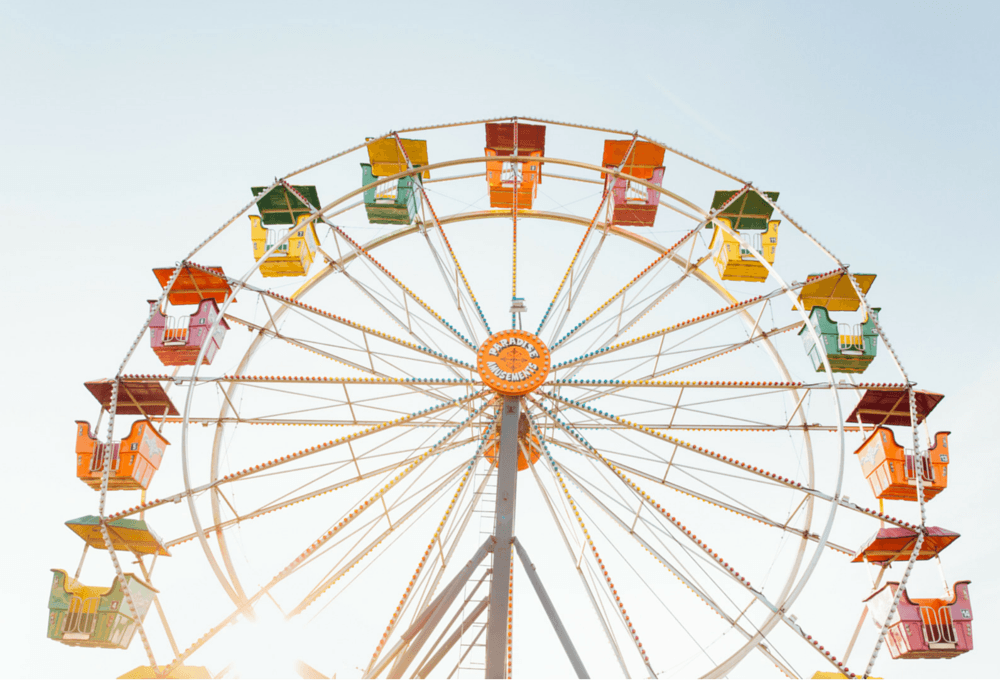 How to Share Your Quora Answers Across Social Media [Quora to RSS]
As part of our ongoing testing of new social media channels, we created an RSS feed of our Quora answers and shared the answers on our social channels. The goal for this Quora to RSS hack was two-fold:
Be a resource to our social media readers who might have the same questions as Quora users
Determine if sharing Quora content on social could boost our profile on Quora
Quora to RSS – Promote Your Answers
Quora to RSS Options: You can create RSS feeds for several Quora areas, including:
Profile Pages

Question Pages

Answer Pages

Topic Pages
The structure of each feed is as follows, where USERNAME is your Quora username:
User profile pages:
http://www.quora.com/USERNAME/rss
User question pages:
http://www.quora.com/USERNAME/questions/rss
User answer pages:
http://www.quora.com/USERNAME/answers/rss
Topic pages:
http://www.quora.com/TOPIC-NAME/rss
TIP: For more Quora to RSS ideas, simply append "/rss" to the URL of the page you want as an RSS feed.
Sharing Quora Feeds on Social Media
We noticed that Quora controls how many times you fetch an RSS feed for updates. If you fetch it too often, the feed will time out for approximately 24-hours. The optimal frequency we found was once per day. Anything more than that, Quora returned an error when looking for updates.
If you are adding the feed to a dlvr.it route, change the feed settings to look for updates once per day.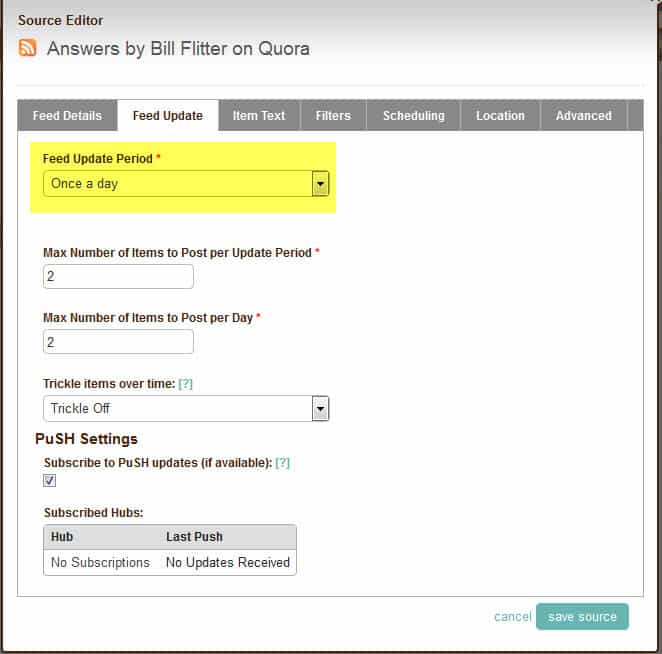 Based on Quora's fetch restrictions, we decided to share two of our Quora answers one time per day. If you want to share multiple answers, consider adding the Quora RSS feed to a Q for scheduling at different time intervals.
Quora to RSS was just one of the ways we leveraged the Quora community. For a complete Quora social media strategy, read: How we grew our blog referrals from Quora by 3x.
Do you have a Quora to RSS tip we can test next? Leave a comment below.