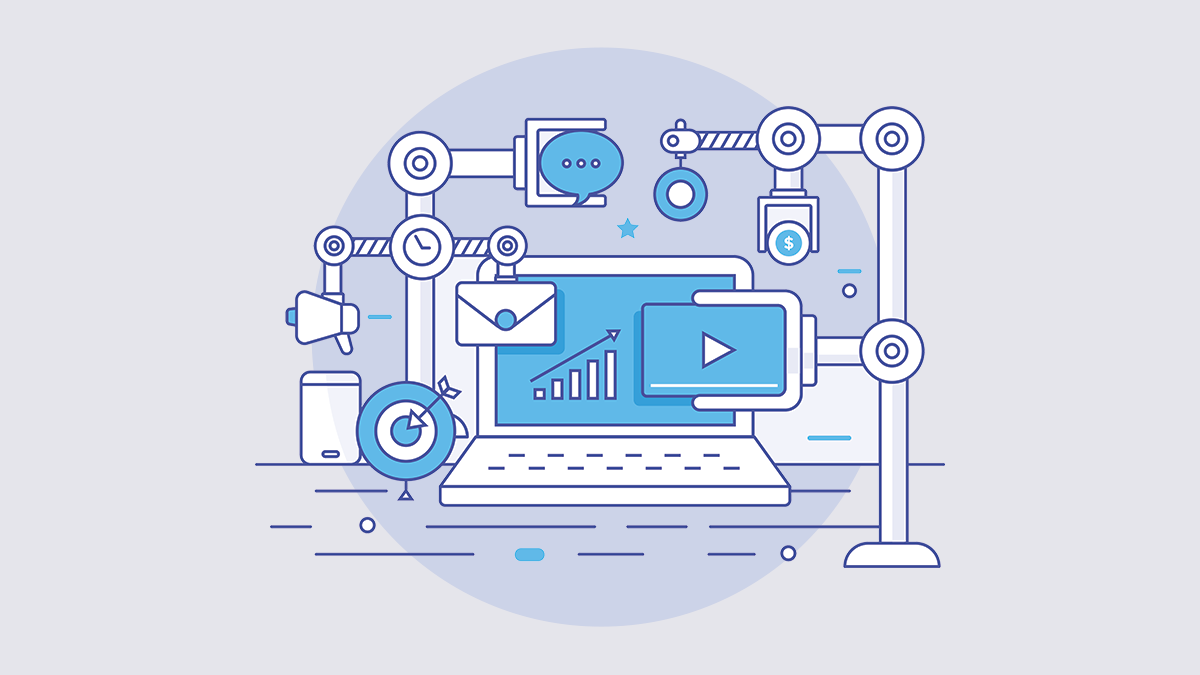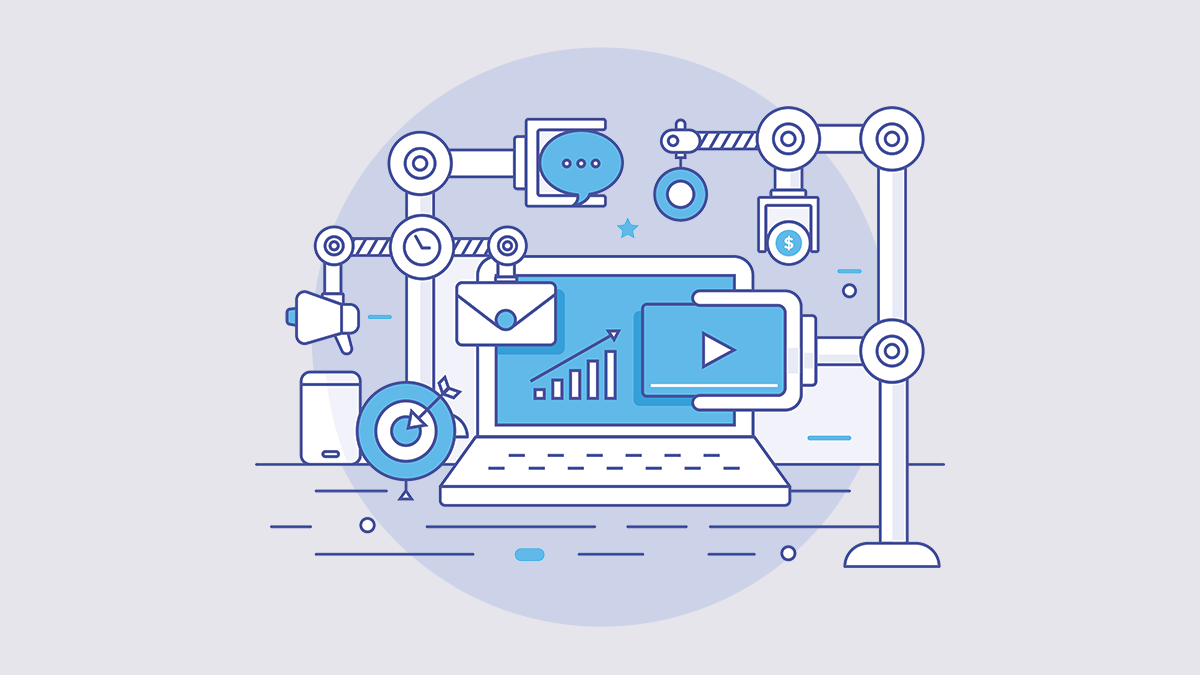 Social Media AI – Why It's Useful and Important
Social media automation (social media ai) refers to software that automates certain aspects of social media marketing. This includes scheduling posts, tracking mentions, responding to comments and messages, and much more. In this article, we'll show you all about Social Media AI – why it's useful and important.
Automating social media takes some of the workload off of your team and lets you focus on what matters most — growing your audience. Here are five questions answered about how social media automation works, and why it might be worth considering.
1. What is Social Media Automation?
Social media automation is software designed to make it easier for people to post content to social networks like Facebook, Twitter, LinkedIn, Instagram, etc., without having to do everything manually. In addition to saving you time, social media ai makes sure that all of your content gets posted consistently and accurately.
2. Why Should My Brand use Social Media Automation?
You don't want to spend hours every day posting content to social media. You're busy running your business and managing your customers' needs. But even though you're working hard, there's no guarantee that you'll reach the audiences you want to reach. If you could schedule posts ahead of time, you'd save yourself a lot of time. And since you wouldn't have to worry about forgetting to post something important, you could devote more time to building relationships with your followers.
3. How does Social Media Automation work?
When you set up an account in social media automation tools, they will monitor your accounts and automatically post at times when you've scheduled them to go live. They can also track mentions of your brand or product so that you know who's talking about you online. These tools provide many more social media tasks as you'll read below.
4. What types of Marketing Automation tools are available?
There are several different kinds of social media automation tools out there. Some are free while others cost money on a monthly subscription basis.
5. Can I automate my entire Social Media Strategy using Social Media Automation Tools?
No. While these tools can help you automate parts of your social media strategy, they won't replace human interaction. Your social media manager should still be involved in creating content, monitoring responses, and engaging in social conversations.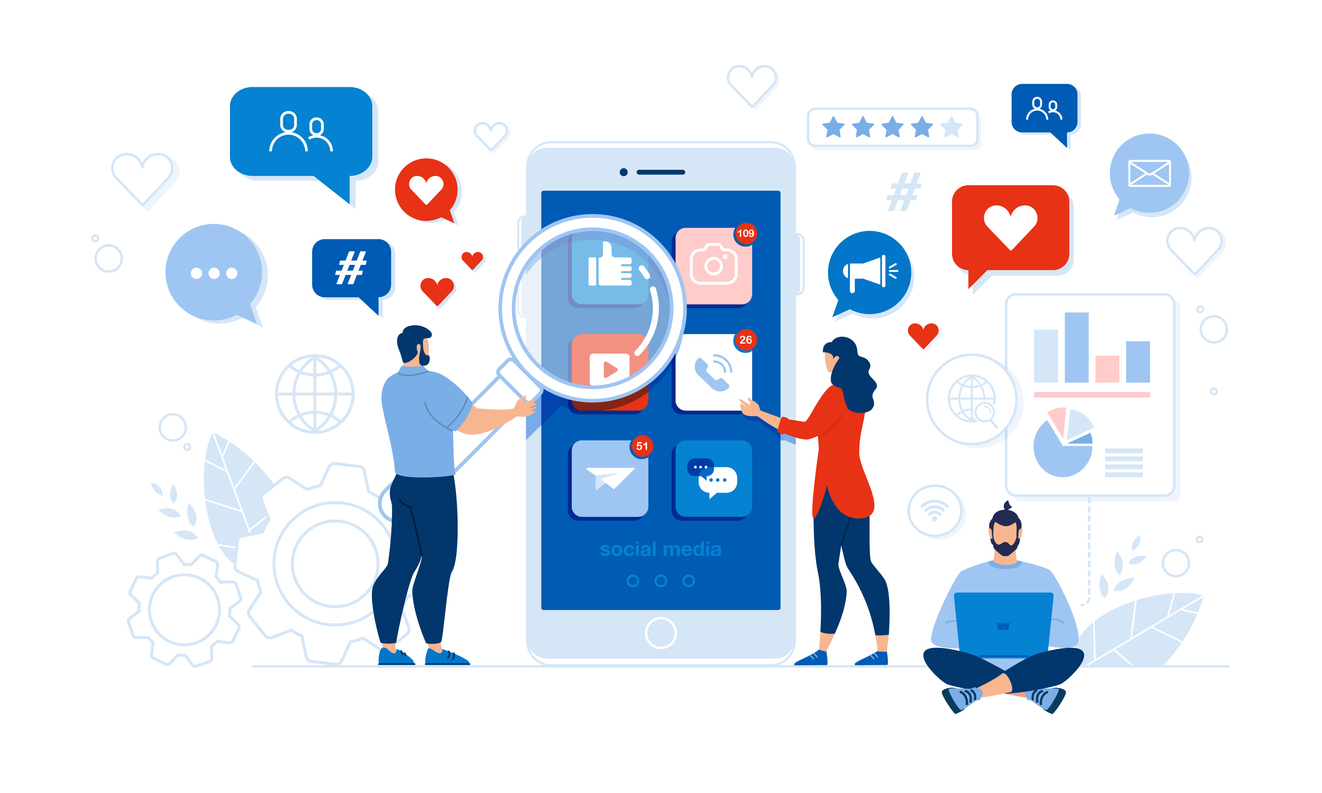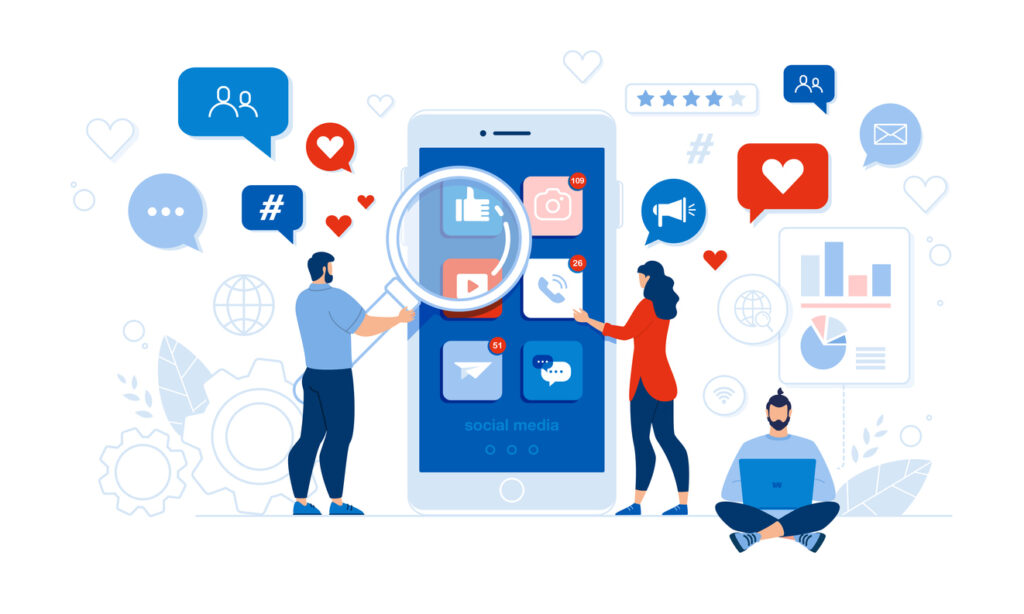 Social Media Automation in Depth
Automated social media posting makes it easy to bulk-schedule messages across multiple platforms. This way, you don't have to worry about forgetting to post something, or having to manually update each account every day. You can set up one automated campaign and let it run while you sleep.
Social media ai isn't just good for saving time; it's great for building relationships too. When you're constantly engaging with people on Twitter, Facebook, Instagram, etc., you'll naturally start to develop connections with them. If you want to connect with someone, why wouldn't you try to do it online?
You might think that automating your social media posts sounds like a lot of work, but there are plenty of tools out there that make it easier than ever. There are even apps specifically designed to help you manage your entire social media presence. Once you start using an automation tool, you'll realize what a time-consuming task it was to do everything manually in real-time.
Social media ai allows us to post more content faster and easier than we could manually. With automated posting, we don't have to worry about writing each piece of content ourselves; it takes care of that for us. We can focus our efforts on growing our audience and engaging with people.
There are many different ways to use automation tools to promote your brand online. You can schedule tweets, Facebook posts, Instagram stories, YouTube videos, LinkedIn ads, Pinterest pins, and even email campaigns.
Social Media Automation Examples
Here are some examples of how you can use social media ai to grow your audience and engage with people:
1. Schedule Tweets
You can set up Twitter to automatically send out scheduled tweets every day, week, month, or quarter. This way you won't miss any important news or announcements from your brand.
2. Create a Content Calendar
A content calendar helps you plan a content strategy, and when you want to publish on a regular basis. For example, you might schedule one blog post per week, one video per month, and one tweet per day.
3. Post Images at the Same Time Every Day
If you're running an e-commerce business, you may want to create a daily image post on Instagram. This will allow you to share images of new products without having to write a single word.
4. Set Up Scheduled Posts on Other Platforms
Post-scheduling on other platforms is also a great way to save time. For example, you can set up a weekly newsletter on MailChimp that includes links to all of your social media accounts.
5. Use Social Media Monitoring Tools
Monitoring your social media accounts gives you insight into what types of content perform well and which ones don't. It also lets you know whether or not your followers are interacting with your posts.

How is Social Media Automation Beneficial to My Brand?
Social media automation allows companies to save time and effort while automating posts across multiple platforms. This includes scheduling posts for Facebook, Twitter, Instagram, LinkedIn, Pinterest, YouTube, etc., saving you much extra time per week.
Automation helps businesses respond to customer inquiries faster through chat or email, saving you time and money. You can even schedule replies to be sent out later.
Automation collects data about your audience, allowing you to analyze trends and improve your marketing strategy. By collecting more information about your target customers, you can learn what types of products and services resonate best with them.
Is Social Media Automation Expensive?
Social media automation tools are designed to help automate repetitive tasks across multiple platforms. They allow marketers to schedule posts, monitor mentions, reply to comments, and even engage with audiences over all your social media platforms. While many brands use social media automation tools to increase brand awareness, some companies use them to make money.
In 2017, Facebook announced changes to its algorithm that prioritized human interactions over automated activity. This change caused a decrease in revenue for businesses that relied heavily on Facebook ads. However, there are still plenty of opportunities for brands to leverage social media automation tools.
There are three main types of social media automation tools: paid, semi-paid, and unpaid. Each option offers different benefits and drawbacks. Here's a look at what each one costs, how they work, and whether they're worth the investment.
These tools require a subscription fee. You pay a set amount every month, and the tool automatically performs actions like posting, scheduling, monitoring, and engaging with followers. These tools are great for large networks because they save time and resources. For example, Buffer allows you to post up to 10 times per day without having to manually schedule each post.
The downside to paid tools is that they don't always perform well. If you don't know exactly what you want your bot to do, it might take a lot of trial and error before finding the perfect solution. Also, most paid tools aren't compatible with all social channels.
These options offer similar features as paid tools but require less maintenance. Instead of paying monthly fees, you pay by the action performed. For example, if you want to schedule five tweets per day, you would only have to pay once.
This model works well when you need to keep track of specific metrics. For example, Hootsuite lets you see which accounts were mentioned the most during a certain period. The drawback is that these tools tend to be expensive.
Unlike paid and semi-paid tools, these tools don't charge you anything upfront. Instead, they rely on advertising to generate income. Some of these tools also include premium versions that let you add additional features.
For example, dlvr.it has a free plan which allows up to 50 monthly posts across 2 platforms and is a great and free introduction to the ease and benefits of social media management tools.
While this type of tool may not seem appealing at first glance, it's important to note that many people use free or low-cost tools to build their businesses. In fact, according to Statista, 80% of small businesses use social media. So, if you're just starting out, using an inexpensive tool can give you a leg up on competitors who spend more on marketing.
How to Best Utilize Social Media Automation
Social media automation helps automate repetitive tasks such as posting new content or responding to comments. This saves you time so you can focus on growing your audience. But it doesn't mean we're automating away human interaction. In fact, I believe that social media automation is one of the most effective ways to build relationships with people online.
We've found that the best way to do this is to provide value to others. And the best way to do that is by listening. By being genuinely interested in what others have to say about topics we care about. So how does social media automation help you connect with people?
Use Automation Tools to Analyze Social Data
Social media data is everywhere—and it's getting bigger every day. But how do you know whether you're actually making progress toward your goals? How do you know whether your social media efforts are working? And how do you make sure you're spending your money wisely? If you want to find out, you need analytics.
There's no one-size-fits-all solution for analyzing social data. Some companies use manual methods; others rely on automated tools. Either way, there are several key steps involved in understanding the data. First, you must collect it. Then, you need to cleanse it. Finally, you need to analyze it.
Collecting social data is relatively straightforward. You simply set up a tool like Hootsuite or Buffer to capture everything that happens on Twitter, Facebook, Instagram, LinkedIn, Pinterest, etc. Once you start collecting data, however, things become trickier.
You need to decide how much detail you want to include in your analysis. For example, you might choose to track mentions of your brand name across multiple networks, or just focus on posts about a particular topic. Or maybe you want to look at the interactions happening around specific events or promotions.
Once you've collected the data, you need to clean it. This step involves filtering out irrelevant information and focusing on the data that matters most. For instance, if you're trying to figure out why customers aren't buying from you, you don't necessarily need to see every single interaction that happened on Twitter. Instead, you want to focus on the conversations that matter most.
Finally, once you've cleaned the data and analyzed it, you can begin to draw conclusions. What did you learn about your audience? About your competitors? About yourself? By answering questions such as these, you can gain insight into your social media strategy.
Automatic Responses to Customers On Social Media Networks
Social media channels like LinkedIn and Twitter allow your team members to quickly respond to customers' questions and concerns. They can even automate certain tasks such as sending out welcome emails or responding to inquiries via email. This helps a business owner and marketing teams manage your customer interactions effectively. You can choose an automation platform that allows you to create automated responses.
Examples of Social Media Automation in Action
Automating social media marketing isn't just about automating tasks like scheduling posts and sending out automated emails. There are many ways you can use automation to make your social media marketing campaigns more efficient. Here are some examples:
1. Chatbots
Chatbots automate simple tasks such as responding to messages, taking payments, and providing information. You can even build a bot that responds to specific keywords. For example, you could write a bot that automatically replies to customers asking where to buy something.
2. Scheduling Posts
You can schedule posts to go live at certain times of day or week depending on what works best for your brand. This way, you don't have to manually post every single day. You can also set up multiple schedules so that you can adjust your posting frequency based on how often your target market engages with your brand.
3. Sending Tweets When Your Audience Levels Peaks
If you're looking to boost your Twitter followers, you might want to send out targeted tweets during peak hours. If people are tweeting more frequently during work hours, you'll want to tweet more often too.
4. Creating Content Based on Customer Feedback
Customer feedback is one of the best sources of content ideas. You can use this feedback to create new blog posts, videos, infographics, etc.
5. Responding to Negative Reviews
Negative reviews can be damaging to your business. But they can also help you improve your product or service. You can use negative reviews to identify problems with your products or services. Then, you can fix them before any potential customers find out.
6. Monitoring Competitors
Competitor analysis is another great source of inspiration. You can use competitor analysis to discover which strategies other companies are using to grow their businesses.
7. Analyzing Data From Other Channels
Analyzing data from other channels can give you insights into your social media strategy that you wouldn't get otherwise. For example, if you see that most of your traffic comes from Pinterest, you may want to focus more on Pinterest-specific content.
8. Using Machine Learning To Improve Marketing Campaigns
Machine learning algorithms can analyze large amounts of data to determine patterns and trends. These algorithms can then be used to optimize your social media marketing campaigns.
9. Generating New Ideas
The last thing you should do when it comes to social media automation is generate new ideas. It's important to keep your creativity flowing so that you come up with new ideas for your social media marketing campaigns instead of relying on old ones.
10. Integrating Multiple Platforms
Integration is key when it comes to social automation. You need to integrate all of your platforms together so that you can access all of your data in one place.
11. Optimizing Social Media Pages
Optimization is an ongoing process that requires constant attention. However, there are several tools available that can help you monitor and manage your pages.
12. Tracking Conversions
Conversion tracking helps you understand whether or not your efforts are paying off. You can track conversions by setting up goals for each campaign.
13. Updating Analytics Reports
You shouldn't rely solely on analytics reports. They only tell part of the story. You should always update your reports as soon as possible after a campaign ends.
14. Scheduling Social Posts Ahead Of Time
Scheduling posts ahead of time will save you time and effort down the road. You won't have to worry about forgetting to publish something.
15. Sending Out Tweets During Peak Hours
If you're trying to increase engagement on Twitter, you may want to send out tweets during peak hours. People tend to tweet more frequently during these times.
16. Replying To Comments And Likes
Replying to comments and likes can help you build relationships with your audience. This will encourage people to share your content with others.
Recap: Time-Saving Social Media Automation Tools
Automation saves time. Social media automation tools save you time and money. Automated social media publishing allows you to publish content faster, better, and cheaper. And virtual agents are here to help. These 10 tools will make it easier than ever to automate your social media marketing workflow.
1. dvlr.it -dlvr.it provides social media automation tools that let you automate posting your content to social media sites from an intuitive interface. dlvr.it integrates with your favorite apps, and includes many advanced features, such as RSS to automatically publish new articles to social networks; Auto-post to Google Blogger, Google Analytics for tracking traffic growth on your website; Google My Business profile auto-poster; and many more.
You can also automatically post to all your social media accounts, saving time. We automatically post the latest articles to your social media calendar (Twitter, Facebook, etc.), at pre-defined times. We think you'll agree that dlvr.it is the best social media automation tool available.
2. Heyday – Heyday is a free tool for managing multiple social profiles. You can manage up to 20 accounts simultaneously. This includes Facebook, Twitter, Instagram, LinkedIn, Tumblr, Pinterest, Google+, YouTube, and more. It's easy to get started. Simply enter your username and password and then click "Go." The app will guide you through creating your first profile.
2. Buffer – Buffer is a simple way to post to multiple social platforms at once. It's like having a team of writers ready to go whenever you want to post. Buffer automatically schedules posts based on keywords, hashtags, and categories.
3. SproutSocial – SproutSocial makes it easy to connect your social media accounts and keep everyone updated. SproutSocial offers a variety of features including analytics, scheduling, and reporting.
4. HootSuite – HootSuite is one of the most popular social management tools out there. It's been around since 2005 and is used by over 16 million people worldwide. HootSuite provides a dashboard where you can see what's happening on all of your social networks. You can manage multiple social media accounts from one place, find influencers, and engage with followers.
5. TweetDeck – TweetDeck is another great option for social monitoring and listening. You can use TweetDeck to view tweets, reply to comments, and follow conversations. You can also add custom columns for things such as location, date/time, and hashtag usage.
6. CoSchedule – CoSchedule is a simple tool for automating your social media posting. Create a set of rules for how often you want to post, and CoSchedule does the rest. You can choose from a list of topics, or write your own.
Is It Easy To Automate Social Media Posts?
Social media marketing is one of the most effective ways to reach customers online. However, it requires constant maintenance and attention to keep up with changes in trends and customer behavior. As such, many marketers find themselves spending hours each week managing social media campaigns manually. This can be extremely costly, especially considering how much competition there is in the market today.
Automating social media management can help reduce costs and increase efficiency. By scheduling posts ahead of time, you won't have to worry about posting social media content during peak times or missing important days. You can even automate multiple accounts, saving time and allowing you to focus on other tasks.
Recap: Social Media Automation Tools
Social media automation tools are great for automating social media marketing tasks like posting status updates, to schedule content, scheduling tweets, etc. But what about automating other aspects of your digital marketing strategy such as email campaigns, lead generation, customer support, and even sales?
Automation is one of the most powerful tools that marketers use to grow their businesses. With it, you can automate repetitive tasks like publishing content across all your social accounts, to save time and ensure consistency.
Social media automation tools save time, energy, and money. They automate repetitive tasks such as posting, scheduling, responding, and monitoring. These tools make it easy to run multiple accounts and campaigns simultaneously.
They help you post at the optimal times to increase engagement. For example, you could use a tool to schedule posts based on analytics data. You can even set up rules like "If there are no comments within 30 minutes, post again."
Social media automation tools aso let you track a wide range of metrics. Some tools offer advanced analytics and detailed reports about how many people saw each post, what types of devices they used, and where they came from. This helps you understand what works and what doesn't.
Social media automation tools are cost-effective, and a huge time saver. Many free versions exist, and paid plans start at around $20 per month.
Social Media Automation FAQ
How Much Does Social Media Management Cost?
The average hourly rate for social media managers varies depending on experience level and location. A recent study found that the median salary was $45 an hour.
The average annual salary for social media managers was $52,000 in 2017. That number has increased by nearly 10% since 2016.
Are There Any Downsides to Using Social Media Automation Tools?
The only downside is expecting the automation tools to do everything – you still have to personally be involved with your customers.
Do I post on all social media sites?
You don't have to post on every platform. If you're not using a particular site, you can skip it. Social media automation tools will still work fine if you only post on a few sites.
Debra Garber
VP of Finance & Operations, Chief Content Contributor, and backyard chicken farmer. I happily share my experiences traversing the wilds of social media. Will trade social media tips for fresh organic eggs. Motto: "Live the life you love, love the life you live."