Route Finder: Manage Your Routes With Ease
We're pleased to announce that your dlvr.it routes are now searchable! This makes it much easier for dlvr.it users with many routes to easily navigate and manage their routes. Rather than sifting through pages of routes to find the one you want to edit, you can now navigate directly to it via Route Finder. This has been a popular request from many of our power users who manage dozens of content routes via dlvr.it.
Just use the search box at the top of the page. We'll find any Routes containing your search term in the Route Name, Feed Name, or Destination Name.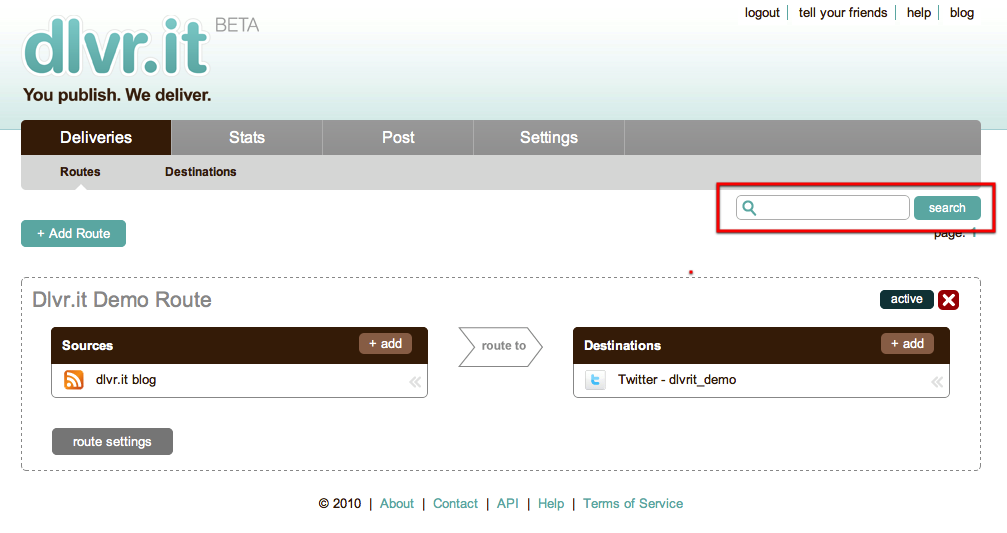 Charles Smith
Entrepreneur, Technology Enthusiast, Anthropologist / Evolutionary Psychologist.