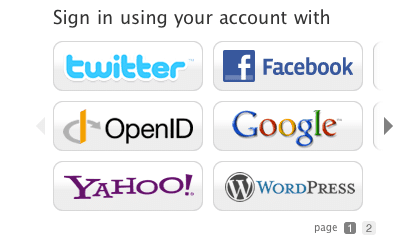 dlvr.it opens up to OpenID
dlvr.it now supports OpenID. You can now easily sign up and log into dlvr.it via your existing Facebook, Twitter, Google, Yahoo or other OpenID provider account. This means you don't have to create and remember a new user name and password to log into dlvr.it.
If you are an existing dlvr.it user, you can update your account settings to start using OpenID to log into dlvr.it. You'll need to log in, go to Settings > Account and click on 'Switch to OpenID for logging into dlvr.it'.
dlvr.it currently supports the following OpenID providers: Twitter, Facebook, Google, Yahoo, Blogger, WordPress, LiveJournal, AOL,  and OpenID.
Charles Smith
Entrepreneur, Technology Enthusiast, Anthropologist / Evolutionary Psychologist.