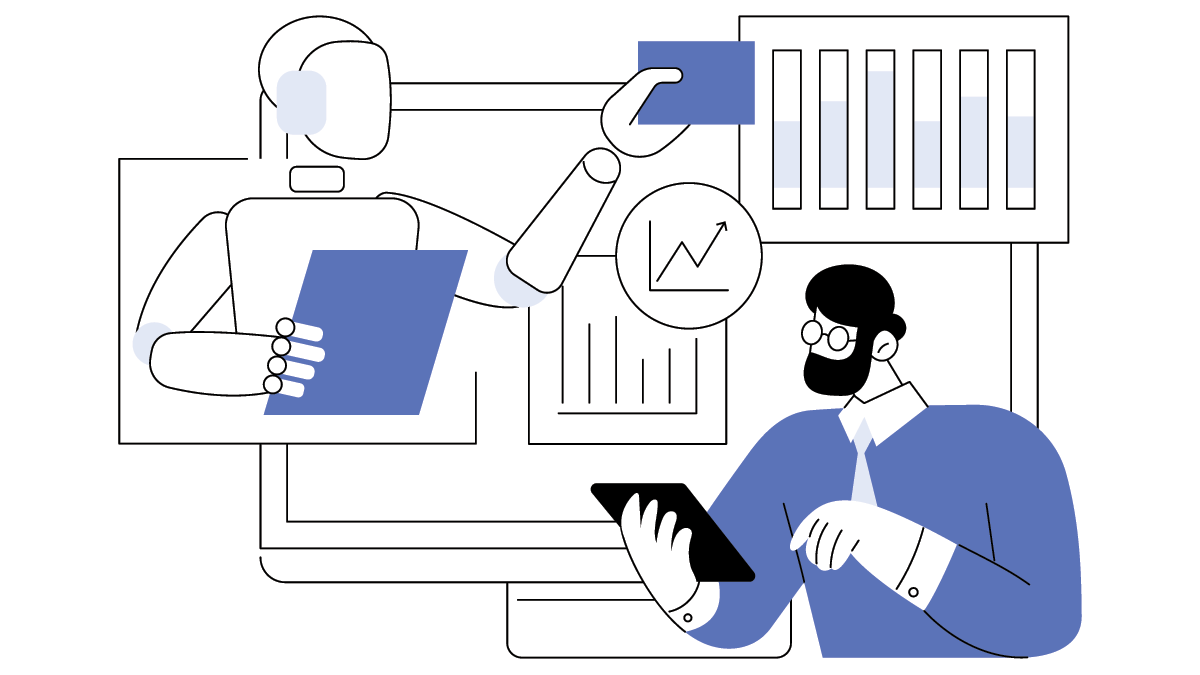 Social Media Automation Tools to Boost Traffic
Social media has become an integral part of any business's digital marketing strategy. It gives businesses the ability to reach potential customers, build relationships and grow their revenue. Thus, having access to helpful tools to manage social media is essential in today's competitive market.
The automation tools available help with scheduling posts, monitoring comments, finding influencers, and more. This can save time for those managing a company's social media accounts, who may now be able to devote more resources towards creating content that resonates with their followers or other aspects of digital marketing and advertising.
Automation platforms have become invaluable for responsible social media management. They not only make life easier but also help businesses engage in meaningful conversations with their fans/followers/customers instead of continuously spamming them every day.
Why You Need Social Media Automation Tools
Social media is increasingly important for businesses and entrepreneurs, but managing social media accounts on a daily basis can be time-consuming. Thankfully, there are now a variety of tools that entrepreneurs can use to automate many tasks.
Social Media Automation Tools provide a variety of features designed to help make the job easier and more effective. You can automatically schedule posts across multiple social networks, giving you more control over your content. It also enables you to create engaging graphics quickly and easily by using pre-made templates or custom designs. In addition, you can track analytics data in real-time with accurate and detailed reporting features, enabling you to make informed decisions about your marketing strategies. With so many features available for automation, it's easy to understand why these tools are becoming popular among entrepreneurs everywhere.
Social Media Automation, Defined
Social media automation is the use of specialized tools to streamline a digital presence. Automation helps optimize efficacy, and it includes curating content to sharing posts on social media platforms. This means that you no longer have to manually engage in your campaigns for growing social accounts, prompting interactions with audiences, or creating campaigns.
Rather than relying completely on manual efforts and the time required to create an effective social media marketing campaign, users can leverage various tools available in synchronized services aimed at automating processes while still engaging audiences with quality content. Social media automation promotes efficient use of resources such as time and money leading to improved ROI (return on investment).
The Importance of Social Media Automation
Social media automation is becoming an increasingly important part of every business's digital marketing strategy. With millions of Facebook users and other social media users logging in, posting, and sending emails every minute, it is simply impossible to keep up with user queries, mentions, and responses without automation. Additionally, there are hundreds of social metrics that require manual intensive work on a daily basis for you to constantly monitor the performance.
Automation helps you and your business save time and money by providing you with a strong social media presence and increased audience engagement. Automated posts help you reach more potential customers with ease by promoting new products or services as well as boosting customer loyalty. This can also be used to measure user engagement levels on different platforms such as Twitter, Facebook, etc., helping you plan effective strategies for growth.
The Benefits of Automating Your Social Media Accounts
Automating your social media accounts can help you create an effective strategy on how to use the power of social media networks for marketing and business. Automation tools are becoming increasingly useful for businesses as they provide useful insights on how their content is performing and how it's reaching their target audience.
Aside from providing analytics, automation tools also allows you to be more responsive and productive when managing your social media accounts. This helps in establishing a strong bond between customers and brands, giving the latter more opportunities to connect with potential clients. Automation tools also make life easier by enabling you to schedule posts ahead of time, saving time that would have been spent several hours a week distributing your content manually across various platforms.
The Best Automation Tools To Boost Your Traffic
Social media automation has become an essential element of success for many professional bloggers and small-business owners. Automating mundane tasks such as scheduling, curating content, and managing multiple accounts, can be time-consuming – but it's absolutely necessary if you want to maximize your chances of success in the digital world. Fortunately, there are some great tools available that make it easier to automate your social media activities.
The most popular social media automation tools include scheduling tools, follower tools, content curation tools, and more. Whether you are a solopreneur running a business on the web or an experienced blogger looking for ways to optimize your content marketing strategy – having powerful a set of automated features is essential. Using these powerful tools you will be able to scale up your marketing efforts with minimal effort and cost without needing additional help. There are also various resources available to help you understand how to use social networks effectively so that you can gain massive traffic and leads from them.
Which are the Best Social Media Automation Tools to Better Reach My Audience?
It's no secret that making the most of social media for marketing and outreach purposes is a major part of digital success today, but how does one go about achieving it? The answer could be social media automation tools. In other words,  you can use automation programs to help you run various social media accounts with ease, so you can focus more on content production and strategizing, instead of managing every post manually.
The best ones should accomplish certain tasks with minimal effort on the user's end: Scheduling posts ahead of time, tracking the performance of multiple accounts simultaneously, and automating the response to customer queries or mentions, among other tasks.
However, before choosing one particular tool, business owners must consider what makes them beneficial – such as better streamlining customer interactions – as well as looking at drawbacks like lack of customization and inserting ads in posts without permission.
dlvr.it offers many options to automate posting to social media. From automating your blog within minutes of publishing – to scheduling posting – to queuing your best content for resharing, dlvr.it has a full arsenal of tools to make your life easier.
In addition, dlvr.it provides social media automation tools that let you automate posting your content to social media sites from an intuitive interface, and integrates with your favorite apps, and includes these advanced features:
RSS to automatically publish new articles to social networks; Auto-post to Google Blogger: Google My Business profile auto-poster: Auto Hashtags; EverQueue – recycle your best content; Content search and import: Category manager; WordPress to Social Media Scheduler: Chrome extension for finding and sharing interesting articles across the web; Google Analytics for tracking traffic growth on your website; and Bit.ly for automatically publishing bit.ly shortened URLs with every post.
You can also automatically post to all your social media accounts, saving time, and dlvr.it searches through your RSS feed and other trusted content sources to find new articles, blog posts, and images. We automatically post the latest articles to your social media calendar (Twitter, Facebook, etc.), at pre-defined times. We think you'll agree that dlvr.it is the best social media automation tool available.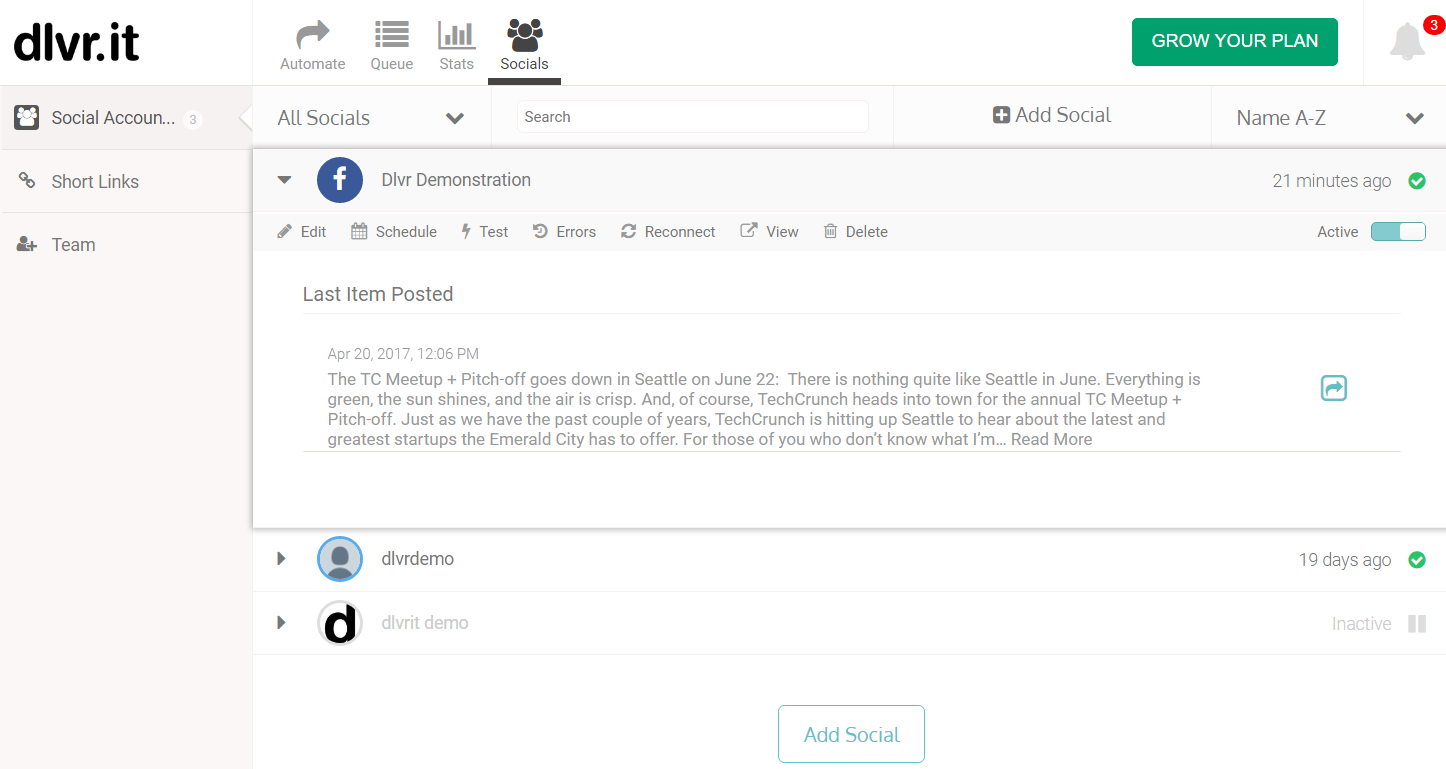 Hootsuite
Hootsuite is a great social media automation tool for large enterprise owners. It is one of the most recognizable social media marketing tools in the industry, with its unique features to help you maximize your business's return on investment (ROI). Its comprehensive platform allows businesses to track brand mentions in real-time and has an approvals workflow that increases collaboration and reduces errors. Hootsuite also offers analytics to measure performance across networks, as well as a range of built-in monitoring and reporting capabilities.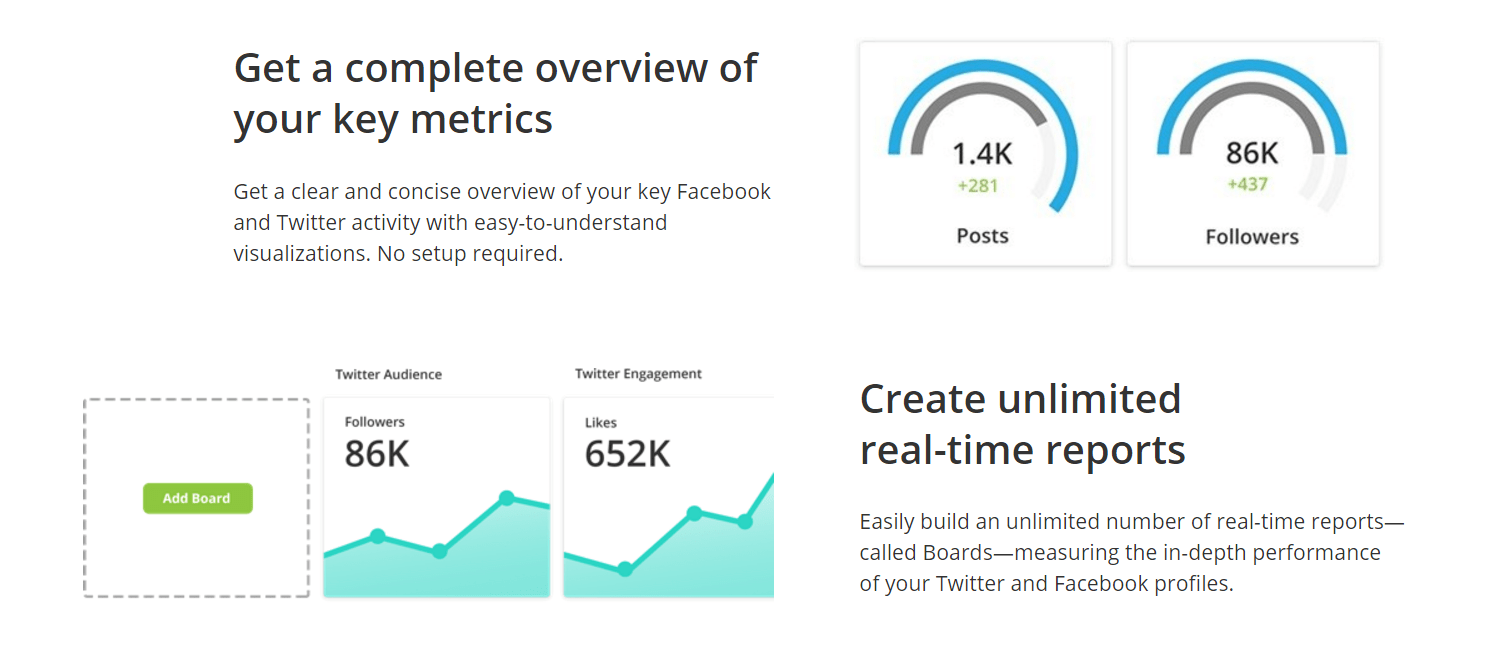 Buffer
Buffer is a widely used and popular social media tool; with Buffer Publish, you can schedule posts in advance. Its features come with planning tools to help stack up your content plan, along with a stories planner, first comment hashtag planner, and shop grid features for Instagram posts. Additionally, its analytics can provide insights into website and engagement stats.
The basic version of Buffer Publish starts at $15/month that permits three channels, ten scheduled posts, one user, and two reports per profile. Its Premium plan allows five channels and one hundred scheduled posts for up to 25 users for $65/month. Similarly, analytics package can cost you more money by charging $34/month if you want to analyze social performance across multiple accounts and compare data over time.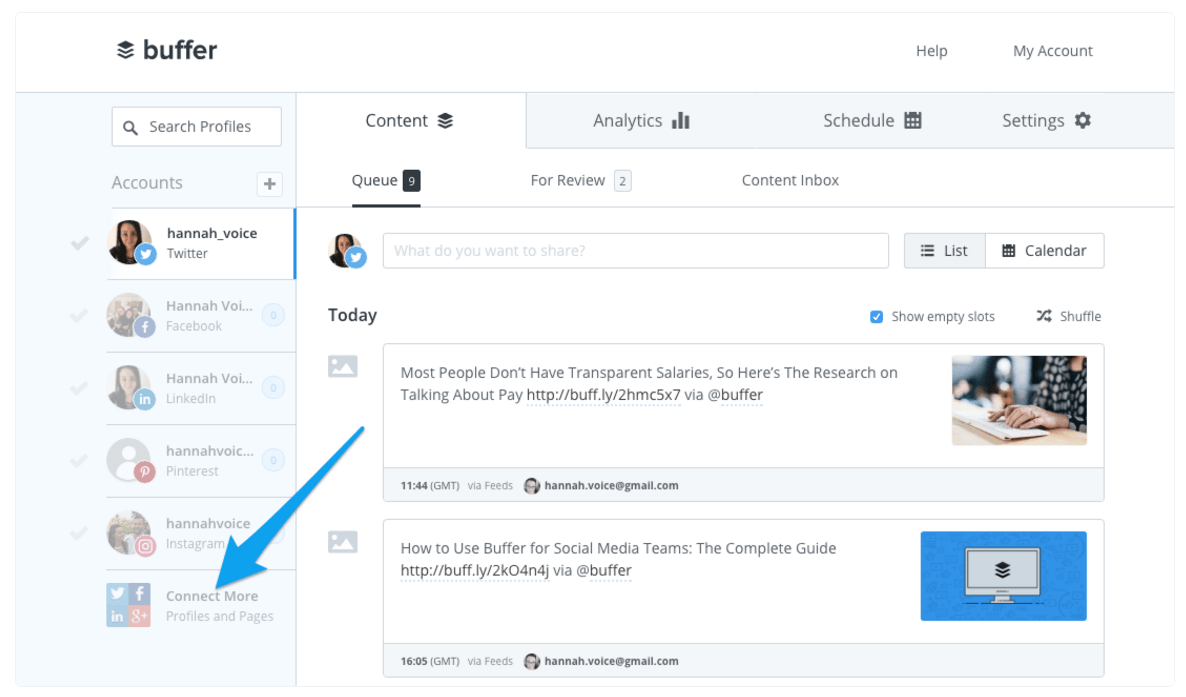 Social Oomph
SocialOomph is one great tool for automated Twitter marketing that lets you schedule updates, monitor keywords, and customize dashboard settings. The platform provides you with recurring queues, which are lists of tweets that can be sent out to Twitter in an endless loop. This ensures that your content is always being shared not only across Twitter it self but other social networks like Facebook and LinkedIn as well. With automation like this, it increases the number of people visiting your website on a daily basis, helping you stay on top of the competition without a lot of extra effort.
It also offers management of social media platforms like Facebook, Twitter, and Pinterest.
IFTTT
A popular (or "If This Then That") automation platform that enables you to set up triggers that can perform an action when a certain condition is met. It's been used by tech-savvy individuals, businesses, and developers alike by automating processes across multiple platforms and services.
For example, you can set up IFTTT so that when a new email arrives in your inbox, you get sent a text message to remind you to check it. Similarly, if you upload a picture on Instagram with a specific hashtag, the image will also be shared on Facebook automatically. These triggers can make mundane tasks more efficient and save you time – allowing more valuable moments to focus on other pressing matters.

Sprout Social
A powerful platform to manage social media content, used by thousands of companies worldwide. It's an excellent choice for those that need fast access to the best analytics, customer service, and creativity tools. Equipping its users with options for collaboration and individual work, Sprout Social offers professional solutions for enterprises built on cloud-based technology. Aside from creating content, the platform enables users to publish it across multiple accounts and schedule posts automatically – as well as measure and track user engagement in real-time.
It also comes with an affordable price tag, including a brief free trial period and no need for credit card details to book it in advance. The software is suitable for use across teams and businesses since it offers multi-level access control and assistance with crafting content that corresponds with corporate mindsets.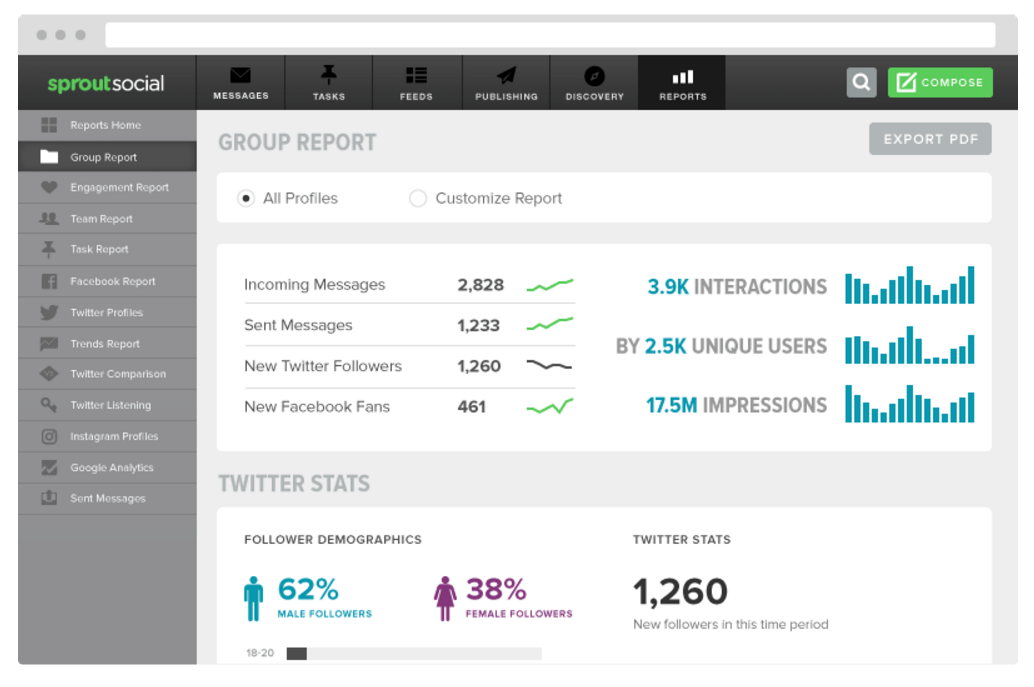 CoSchedule
This is an automation software designed to increase efficiency for you and your marketing team. CoSchedule enables users to schedule and automate their social media campaigns within a single platform, streamlining the entire creative marketing process.
This software focuses on optimizing effectiveness with robust analytics tools that quickly assess campaign performance. Segmentation capabilities allow you to select the right platforms for your particular audience.
The platform also includes ReQueue, a helpful tool that automates users' most successful content within their customers' feeds to ensure they reach the widest possible audience. This level of optimization helps save time and money while providing better returns from social media efforts.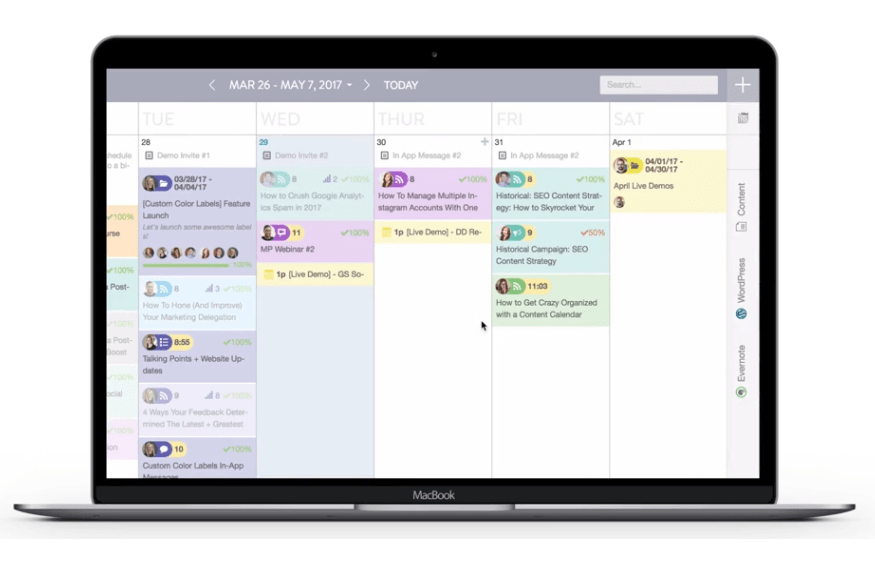 MeetEdgar
MeetEdgar is one of the most well-known and highly praised social media automation tools on the market today. It provides users with powerful and user-friendly scheduling tools for multiple social media channels, with features that make it easy to setup and manage. The setup process is simple and quick, with extensive video tutorials. Additionally, screenshot support documentation ensures easy implementation of their automation tools.
Additionally, MeetEdgar has the ability to schedule content multiple times, helping users optimize their reach without any additional effort or help needed from the staff. This makes it an ideal tool for busy businesses that don't have spare resources to maintain a consistent social presence. With its comprehensive tutorials and simple setup process, MeetEdgar efficiently schedules content for multiple social media platforms making it one of the best social media automation tools on the market.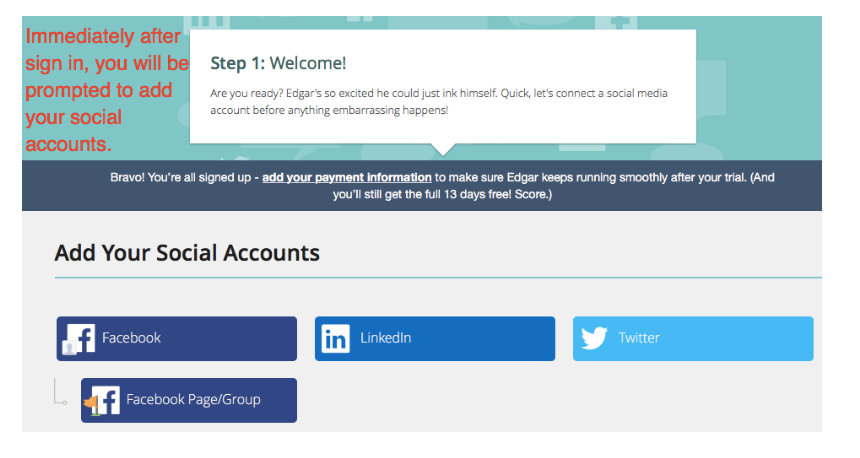 Summary: Social Media Automation Tools
The term "social media marketing" should bring to mind a number of different things: engaging with an audience, developing relationships, and interacting on forums. It requires consistent and constant activity, which is impossible to do manually. Experienced bloggers and solopreneurs use social media automation tools, such as chatbots and schedulers, to automatically manage their accounts more efficiently.
Debra Garber
VP of Finance & Operations, Chief Content Contributor, and backyard chicken farmer. I happily share my experiences traversing the wilds of social media. Will trade social media tips for fresh organic eggs. Motto: "Live the life you love, love the life you live."