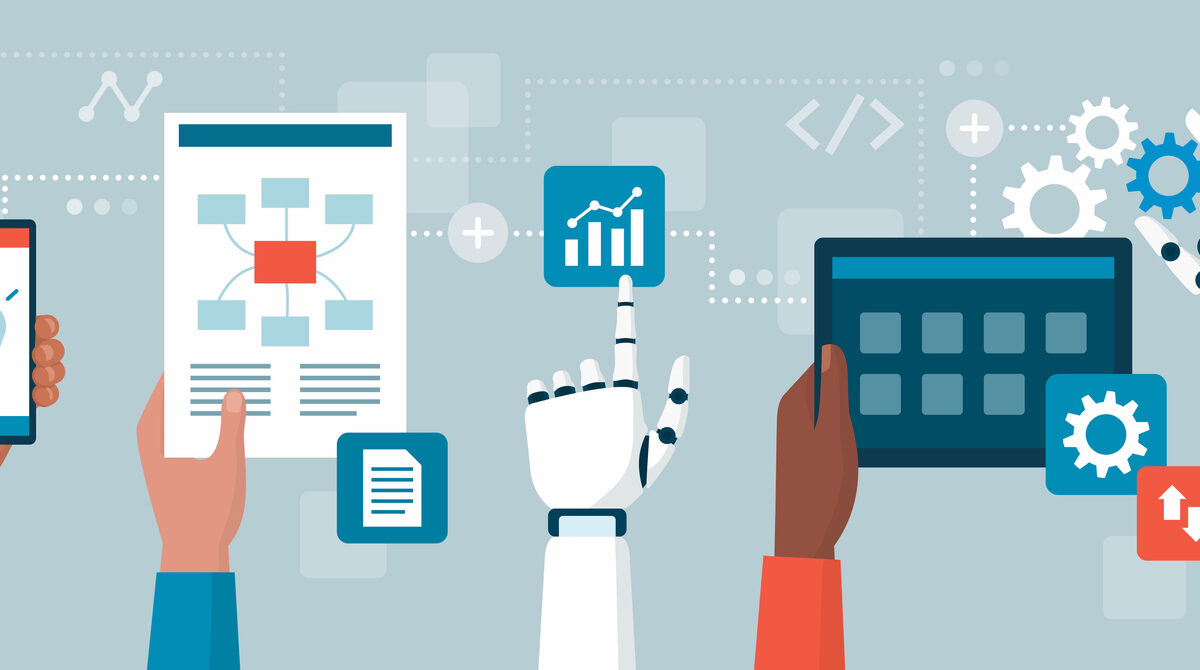 Social Media Engagement Statistics for Monitoring and Growth
Over the next ten years, social media usage numbers will continue to evolve – and these social media engagement statistics are here for you to use to grow your brand and reach more customers. In reality, there are some significant changes taking place right now. For instance, Facebook has the highest amount of monthly users, with 2.9 billion, followed by Youtube with 2.56 billion, and Instagram with 1.47 billion. Are unknown new customers of your brand currently users of these social media platforms?
To survive, brands must adjust to changes. As your brand's chief marketer, you will pass up chances to connect with consumers if you don't comprehend how they use social media.
Brands must monitor social media interaction data to remain on top of trends. Metrics like likes, shares, comments, and follows fall under this category. You can spot patterns in user behavior by tracking these numbers and modifying your strategies as necessary.
You will need to monitor growth rates in addition to engagement statistics. This will show you which platforms will best enable your company to reach its target market.
Finally, to get a better understanding of your campaigns, you should use social media analytics and scheduling tools. These resources can offer useful information on user demographics, engagement levels, and other topics. With this knowledge, you (and your marketing team) can choose the platforms to concentrate on and the most effective ways to connect with the target market.
Why Is It Important to Track Social Media Statistics?
You can keep ahead of the competition and increase ROI by monitoring social media interaction numbers and using analytics tools.
Brands may find influencers in their sector by watching social media interaction numbers. Users with a significant following who may promote a brand's goods or services are known as influencers. Companies can broaden their reach and develop relationships with potential customers by interacting with these influencers. Once using an influencer, check the metrics to see if your reach has grown.
Additionally, monitoring social media engagement metrics can assist brands in understanding how well their content is doing. By doing this, you may improve your content strategy and develop campaigns that are more successful. Use what resonates!
Tracking social media interaction numbers is crucial for maintaining and expanding a brand's online presence. Brands can boost their reach and ROI by comprehending user behavior and utilizing influencers.
Statistics on Social Media Engagement
An essential indicator for gauging the effectiveness of your social media marketing is social media engagement. Additionally, it's a fantastic method to keep track of how effectively your material is connecting with your intended audience. You should be aware of the following important social media engagement statistics:
• Facebook posts typically generate 8.7 engagements (likes, comments, shares).
• There are 6.7 interactions per post on Twitter on average (retweets, likes).
• Instagram posts typically receive 4.2 engagements (likes, comments).
• YouTube posts typically receive 2.3 engagements (likes, comments).
• LinkedIn posts typically receive 1.5 engagements (likes, comments).
• There are 1.3 interactions per post on Pinterest on average (likes, comments).
These figures can give you an idea of the type of content your target audience is most likely to engage with as well as how effectively your content is connecting with them. Using this knowledge, you can modify your social media approach as necessary and make sure that the content you're producing is appealing to your followers.
By monitoring changes in a brand's number of fans or subscribers over time, growth rates can be seen. If a company's number of followers is constantly growing, they are probably doing something well and ought to keep concentrating its efforts on that platform.
Facebook Statistics
Tracking engagement metrics on Facebook, one of the most widely used social media sites, is crucial if you want to maximize your return on investment. The following are some significant Facebook interaction figures you ought to be aware of:
• Facebook posts typically generate 8.7 engagements (likes, comments, shares).
• The typical Facebook post earns a 0.5% interaction rate (likes, comments, shares).
• The average click-through rate for a Facebook post is 0.1%. (CTR).
• The typical Facebook post earns a video view rate of 1.2%. (VVR).
These figures can offer you a sense of how well your material is performing as well as how to create content that will appeal to your audience. By using this information, you can modify your content strategy and make sure that the content you produce is engaging for your target market.
There are still many ways for businesses to interact with consumers on Facebook. According to a recent poll, nearly half of Americans say they trust recommendations from friends and family just as much as they do from businesses. Given how frequently we engage with our friends and family, this makes logical. They are familiar with us enough to suggest products we might wish to purchase. What about brands, though? Do they actually enjoy the same level of trust as their friends and families?
Yes, it is the answer. According to an eMarketer analysis, people are six times more likely to buy something after hearing a friend or family member recommend it. However, they are equally as likely to buy something after hearing a brand's recommendation. So why aren't brands using social media to engage with customers more effectively?
Your Brand Must Continually Adapt
Brands need to adjust to shifting consumer expectations and behaviors. Younger generations, for instance, are less concerned about privacy issues than older generations. They believe that disclosing personal information will help them forge stronger bonds with others, thus they don't mind doing so. Because of this, individuals are more inclined to provide personal information online, which might assist your company to identify its ideal client.
Consumer technology use also develops along with technology. More and more people are using mobile devices for product research and shopping. Customers feel more at ease making purchases on smartphones and tablets since they are always within reach.
Instagram Profiles
What makes a decent caption, how to select the best profile image, and how to use hashtags are some useful hints on how to develop an efficient Instagram account.
For brands wishing to interact with their customers on Instagram, an appropriate account must be created – showing your products, services, mission statement, and website link. Hashtags make it simple for consumers to find themes associated with your brand, which is a wonderful method to increase the number of people who see your content. Make sure your profile image is both appealing and professional. A good caption should be succinct and to the point while yet giving enough context for the post to be engaging.
Statistics on Social Media Engagement
There are a number of crucial criteria that can help you gauge your success when it comes to social media engagement. These consist of follows, shares, comments, and favorites. How many people have seen your post and clicked the like button on it shown by the number of likes. Comments are a good indicator of how interested your audience is in your content.
The effectiveness of your brand's social media presence may be monitored and measured using social media engagement data. You can gauge how involved your audience is with your material by keeping track of likes, comments, shares, and followers. These data can also help you identify which posts are successful and which ones require revision – as well as subjects for future content to plan.
In order to get a sense of how many people are viewing your content, you should also keep track of the impressions your postings acquire. Finally, you may use analytics to assess the success of your campaigns and choose the best marketing tactics for your company.
1. Monitor All Types Of Messages Mentioning Your Brand
Any sort of message mentioning a brand, such as a tweet, Facebook post, Instagram comment, YouTube video, etc., needs to be monitored. This covers everything about your company, from remarks on blogs and forums to mentions on third-party websites like Twitter and LinkedIn. No matter what medium someone chooses to communicate with you, you should be aware of it and prepared to reply appropriately. Let potential customers see that you care about problems your present customers might be having.
Brands must always keep an eye on any messages that mention them, be it through a tweet, Facebook post, Instagram remark, YouTube video, or any other medium. This includes remarks on blogs and discussion forums, as well as mentions on unaffiliated websites like Twitter and LinkedIn. Brands may make sure they are aware of what people are saying about them and can respond appropriately by monitoring these remarks.
2. Track Engagement Rates
Your social media initiatives' engagement rates are a wonderful way to gauge their effectiveness. This indicator counts the number of individuals who are like, commenting on, and sharing your material. You can determine which postings are successful and which ones require improvement by monitoring engagement rates. Additionally, you write an original synopsis of the article.
Engagement on social media is a crucial component of every brand's marketing plan. Tracking important statistics like likes, comments, shares, and follows is crucial for success. To evaluate the performance of their efforts, brands should also keep an eye on any messages that reference them and assess interaction rates. They can then determine which posts resonate with their audience and which ones need to be improved.
3. Create Custom Alerts And Automate Responses To Specific Keywords
With the use of a solid social media monitoring plan, you may create personalized alert notifications based on keywords. You might, for instance, get an email every time someone tweets about "your product." You might also wish to get informed anytime your company name is mentioned on Facebook. Whatever option you use, setting up a system to automatically respond to communications will help you save time and effort.
When monitoring social media, setting up personalized alerts and automating reactions to certain keywords can help you save time and effort. Brands can receive an email every time someone tweets about their product or mentions their brand name on Facebook by setting up personalized alert notifications based on keywords. This enables you to reply to messages fast and interact with your audience on cue. Automated answers can also be utilized to give consumers useful information and point them in the direction of pertinent resources.
4. Use Social Media Monitoring Software
Look into social media monitoring software if you want a simple way to search through thousands of various sites for mentions of your business. You can use these tools to view any messages that have been made about your company on social media sites like Twitter, Facebook, Instagram, and YouTube, among others. You can even follow mentions of brands owned by rivals.
Conversations = Opportunities on Social Channels
Monitoring social media enables you to determine what matters most. Social media monitoring gives you access to information about what's going on around your brand, including information about competitors, influencers, and potential problems.
A PR crisis may be avoided with a quicker response. You may respond right away and work to address the problem if someone publishes something unfavorable about your business or product. By doing this, you avoid having to handle a PR catastrophe in the future.
You might monitor to see if there are any unfavorable remarks being made about your rivals. Knowing what others are saying about your rivals will help you identify potential business possibilities.
You can get in touch with influencers and request their support, as previously stated. One of the strongest strategies for raising awareness and boosting sales is influencer marketing. Ask these powerful individuals to advertise your goods or services by getting in touch with them on Twitter, Facebook, Instagram, LinkedIn, YouTube, etc. to utilize Sprout for monitoring social media
You may manage several social media accounts at once with the service dlvr.it. Facebook, Twitter, Instagram, LinkedIn, Pinterest, Tumblr, YouTube, and even Snapchat all make it simple to see what's going on there. Sprout automatically classifies your posts into categories like news, sports, entertainment, politics, and more based on your interactions with other platforms.
Track Conversations and Discussions
You may follow conversations about your business across many platforms by using social media monitoring. This covers websites like blogs, forums, LinkedIn, Pinterest, YouTube, Twitter, Facebook, Instagram, and others.
To find out how people are mentioning your brand online, employ social media monitoring tools. These tools reveal information about the talks that are occurring, where they are occurring, and whether there is room for improvement.
Let's take an example where you want to know more about how your customers feel about your goods. To find out which posts got the most likes and comments, check your Facebook Page Insights. If you observe that particular posts received a lot of favorable responses, it may indicate that your product is resolving a concern for consumers. On the other hand, if you discover that any of your postings receive unfavorable comments, it may be time to adjust your communication approach.
The most effective technique to figure out which posts are successful is to contrast your analytics data with the results of your social media monitoring service. For instance, you can configure a keyword alert to inform you whenever one of your key terms is mentioned. The conversation thread can then be reviewed to see whether it has any valuable information.
You can still keep tabs on social media activity if you don't have access to your analytics data by using programs like dlvr.it. This platform provides thorough reporting tools that let you see details like the quantity of impressions, engagements, shares, and answers.
Plan Your Future Posts
Future posts can be planned once you've determined the post kind that attracts the greatest interest. You'll need to be aware of the many post types that are effective if you want to accomplish this. For instance, you can opt to concentrate on writing blog entries as they frequently attract a lot of engagement. Alternatively, you might choose to create succinct status updates because they're simpler to read. Here's a great blog on the subject.
In order to keep your audience interested, you need to make sure that you write regularly enough. According to a HubSpot study, brands that updated once every three days received twice as much interaction as those who posted less frequently. The holiday season is here; it's the busiest time of the year for companies and the most significant time of the year for retailers. If you don't have a plan in place, businesses can find it difficult to meet employee and customer demands.
Brands should get their staff to collaborate on a plan for the following year in order to get them ready for this busy season. Everyone will be able to comprehend what each person does and why they do it if there is a well-thought-out plan in place. Additionally, it will aid in your team's success all year long.
Your team must comprehend the most effective methods for speaking with both customers and coworkers. They need to develop the ability to listen intently to both groups and to react properly.
Key Social Media Metrics to Track
Social media metrics are crucial because they enable you to gauge the effectiveness of your social media strategy. They assist you to determine whether your followers are engaging with your content and whether they are advancing your objectives.
Engagement rate, reach, impressions, and clicks are the main KPIs to monitor. The percentage of people who interacted with your post is known as the engagement rate. The amount of individuals who saw your post is known as reach. The total number of impressions indicates how many times your post was seen. The quantity of people that clicked on a link in your post is known as clicks.
You may learn more about the kind of content that resonates with your audience and the most successful posts by keeping track of these indicators. Your social media engagement will rise as a result of this social media listening as you produce more interesting material in the future.
1. Number of Likes/Shares/Comments
Although it's one of the easiest metrics to monitor, it's also one of the most crucial ones. Your message may not be reaching the intended audience if it isn't receiving enough attention. The total number of likes, shares, and comments on your posts is a good place to start.
2. Audience Demographics
You might also consider your audience's age, gender, and geographic area. Understanding this information helps you identify your target market. For instance, you might want to concentrate on producing material that appeals to women between the ages of 25 and 35 if you're attempting to sell things to them.
3. Articles
You can tell how effectively your social media plan is functioning by looking at smart social media reports. They assist you in identifying what is effective and potential areas for improvement. They can even be used to monitor your development over time.
Setting clever KPIs for social media enables you to gauge success across several platforms. This enables you to determine whether one channel is performing superior than another. You might wish to create a KPI that compares Twitter followers to Facebook likes, for instance.
There are several free tools available for reporting on social media. Some provide fundamental audience data, while others offer more in-depth insights. Try Social Mention if you're searching for something straightforward. It offers a summary of all Twitter mentions of your company name.
Summary: Social Media Engagement
Monitoring social media is the process of keeping tabs on what is being said online about your company. Blogs, forums, and social media sites like Facebook, Twitter, Instagram, and LinkedIn are all included in this. Social media monitoring gives businesses insight into what customers desire and helps them understand how customers feel about their goods and services.
All social media channels, including Facebook, Twitter, and Instagram, should be watched by brands. Additionally, they want to keep an eye on social media platforms like Reddit, Quora, Pinterest, Tumblr, and Houzz. Use hashtags and keywords to find relevant conversations about your brand. If you sell shoes, for instance, you might search for terms like "shoes," "footwear," "running," "athletics," "training," "fitness," "fashion," "soccer," "football," "soccer ball," "soccer cleats," "soccer gloves," "soccer jersey," "soccer polo," "soccer pro," "soccer shoes," "soccer team," etc.
Brands use social media engagement as a key statistic to assess the effectiveness of their marketing initiatives. The number of likes, comments, shares, and follows can be used to gauge how interested users are in a given piece of material.
The greatest strategies for your brand can also be identified by monitoring impressions and applying analytics. Additionally, it's critical to keep an eye on any user-generated messages mentioning your brand, including tweets, Facebook posts, comments on Instagram photos, and YouTube videos. Finally, monitoring engagement rates can assist identify which posts require improvement and how many people are engaging with the information.
Conclusion: Social Media Engagement Statistics
Monitoring and expanding a brand's presence on social media requires tracking social media engagement numbers. You can boost your brand's reach and ROI by comprehending user behavior and utilizing influencers. Additionally, monitoring growth rates will enable you to choose the platforms that will best connect your company with its target market. Brands can design more successful campaigns and get greater results with the correct data and insights.
Debra Garber
VP of Finance & Operations, Chief Content Contributor, and backyard chicken farmer. I happily share my experiences traversing the wilds of social media. Will trade social media tips for fresh organic eggs. Motto: "Live the life you love, love the life you live."