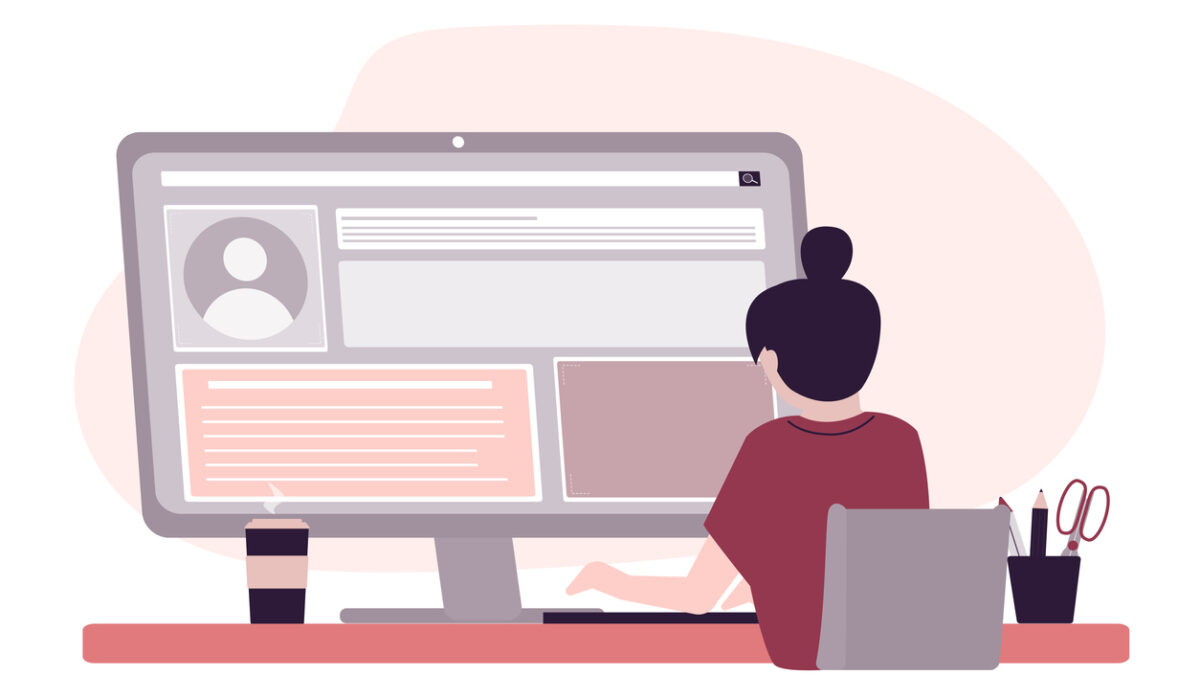 Facebook Bio Examples – Ideas to Create a Cool Bio
A bio is one of those things that we never think about until someone asks us what our job is. And even then, we don't really know what to say. But here are some good Facebook bio examples that I've seen floating around online.
1. "I'm a writer."
2. "I'm a photographer."
3. "I'm a graphic designer."
4. "I'm a musician."
5. "I'm a comedian."
6. "I'm a teacher."
First question: Personal or business bio?
A lot of us struggle with our personal bios. We want to make it interesting enough to catch someone's attention, but we don't know where to start. Or maybe we just don't think we should write one. But here are some tips for creating a great bio that will help you stand out from the crowd.
1. Keep it Short & Sweet
Your bio shouldn't be longer than 150 words. You don't want to bore anyone with too much information. If you do decide to go beyond 150 words, keep it concise. Don't ramble on and on about yourself, because no one wants to read a novel. They just want to see what you're about.
2. Be Yourself
Don't try to sound like someone else. Try to find something unique about yourself that makes you different from everyone else. For example, I am a writer. So I include my writing skills in my bio. This way, people know that I am passionate about helping others succeed online.
3. Show Off What Makes You Unique
Include anything that sets you apart from the rest of the competition. Maybe you've worked hard to build up your brand over the years. Include that in your bio. Maybe you have a special skill set that you use to help businesses grow. Include that in your description.
The Personal Facebook bio
Your personal Facebook profile should include information about you that reflects who you really are. It should include things like your interests, achievements and quotes that inspire you. By including these elements, it helps readers understand you better.
The Business Facebook Bio
Facebook recently announced changes to how it displays businesses on its social network. In addition to updating its algorithm, the social media giant introduced a new feature called "business profiles." These are essentially bios that include all the information about a particular business. They're meant to help you stand out among your competitors.
A good business Facebook bio includes everything you want to say about your business. You'll want to make sure it contains a clear call to action, like adding a coupon code, asking customers to follow you on Twitter, or offering a special deal. Also, include key people and their titles, including the CEO and founder. This helps provide context for what you do. And don't forget to add a photo.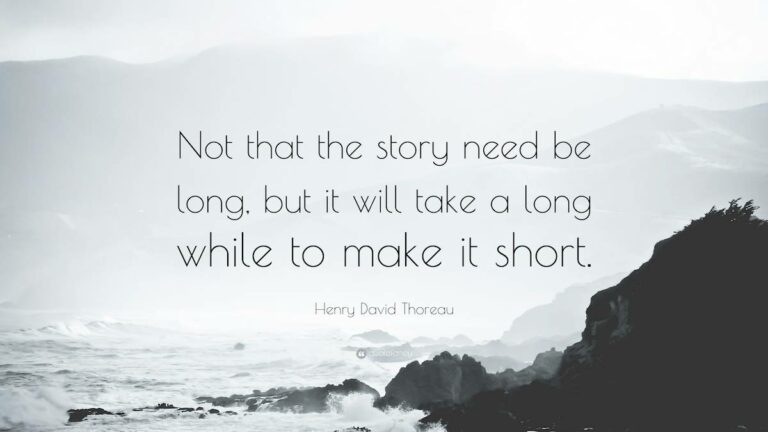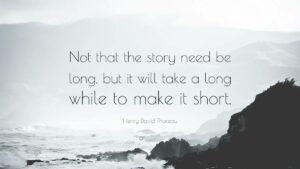 Start Writing your Compelling Profile:
Your social media bio should begin with an intriguing headline that captures the reader's interest.
Use the first paragraph to explain why someone should hire you.
Include keywords in your bio that describes what you do. This helps Google understand what you're all about.
Use Your Name and Write about Yourself
This is the first thing visitors will read about you. Make sure it includes your name, and your full legal name, including middle names and maiden names. Your name is the foundation of your identity, so make sure you choose something memorable and unique. If you have multiple names, consider listing each one separately.
1 – What Do You Do?
When it comes to writing about yourself online, there are many ways to go about it. You could write a long bio, or a short one. You could include every job you've ever had, or just mention the most recent full-time job. Or maybe you'd prefer to focus on your current career path. Whatever approach you take, make sure it's clear. If you're trying to sell yourself as a writer, don't make it difficult for readers to understand what you write.
If you want to show off your professional experience, consider including some of your previous jobs as well as your current position. This way, potential employers know exactly what you bring to the table. And if you worked in different fields, you might even find common ground with someone else in your field. For example, if you did web design, you could talk about how you helped build a site like Amazon.com. If you worked in real estate, you could tell stories about how you managed residential or commercial buildings.
Of course, there's no reason why you can't combine both approaches. You could say something like "I'm a freelance writer specializing in travel articles." Then, you could add specific examples of your work, such as "My latest article covered the best places to see fall foliage in New England."
The key here is to keep things simple. Don't try to explain too much, or use jargon that makes it hard for others to understand what you're saying. Instead, stick to the basics. Make your profile easy to read and easy to understand.
2 – List Your Hobbies
The question you ask yourself every day is, "What is my daily routine?" You're probably wondering what hobbies you should include in your Facebook profile. If you don't know where to start, here are some ideas:
Hobbies are activities that you enjoy outside of work. They could be anything from reading books to playing sports.
Make sure you include hobbies that align with your professional goals. For example, if you want to become a manager one day, make sure you mention that you have led teams in your community.
Don't forget about your interests. Some people might think that hobbies are just things you do while you're bored. However, there are many different types of hobbies. So, take some time to think about what you'd like to do. Maybe it's something you've always wanted to try out. Or maybe it's something you've never tried before. Either way, make sure you include it in your profile.
Finally, avoid making up fake hobbies. This includes things like "I love watching movies." Be honest and specific.
Remember that your hobbies reflect your personality. So, make sure you show off your true self.
3 – Don't Forget to Mention Your Pets!
Facebook is the world's largest social network with over 2 billion monthly active users. This makes it one of the most popular platforms for businesses looking to reach potential customers. However, there are many things to consider when posting about your brand on the site. One thing that often gets overlooked is mentioning your pets – they are great conversation starters.
According to recent studies, pets are becoming increasingly important in our lives. A 2018 survey conducted by Harris Poll found that nearly half of Americans say having a dog or cat helps keep them happy and healthy. In fact, the number of households with a pet increased by 10% since 2016.
A 2017 study found that mentions of pets on Facebook generate more likes, comments, and shares than posts about politics or celebrities. For example, a post about a family member's birthday party received 3 times more reactions than a post about President Trump. And a post about a puppy being adopted got almost twice as many reactions as a post about a celebrity.
So why do we neglect to include our beloved furry friends in our online marketing efforts? Well, it turns out that including photos of our pets on Facebook actually increases engagement. A study published in the Journal of Consumer Research found that adding images of dogs and cats to Facebook profiles generates more likes, comments, shares, and even visits to the owner's website.
The reason behind this phenomenon might be due to the way that humans relate to animals. We tend to like and trust others based on how much we care about them. When someone cares enough about us to take pictures of our pets, they're likely to reciprocate. So next time you want to promote your brand, make sure to include a few photos of your favorite four-legged friend. You just might find that it goes viral.
Quick Tips on Creating the Perfect Facebook Bio for Your Business
Facebook recently announced changes to how it displays bios in search results. While some people are excited about the change, others believe it could hurt businesses because it makes it harder to rank well in searches. In fact, one study found that the average CTR for a post with a bio was just 0.25%.
The good news is that there are ways to make sure your bio is optimized for search engines like Facebook. Here are five tips to help you craft the perfect Facebook bio for your business:
If you want to increase conversions, include a call to action in every section of your Facebook bio. For example, say your company sells widgets. You might write something along the lines of "Shop our selection of widgets." This way, visitors know exactly where to go next.
Mention Your Company Mission and Company Values
Your Facebook bio shouldn't be longer than 200 words – so keep it to the essentials like your company mission. If you're tempted to add more information, consider cutting out unnecessary fluff. Instead, focus on providing value to your audience.
Some of the Most Common Facebook "bio" Mistakes:
Your bio should tell people why you are important. You don't want to just write "I'm a writer." Instead, say something specific like "I am a food writer because I believe that memories of food from our childhood town connect us to each other and to our world." And make sure that it includes a link to your site so people know where else to find out more about you.
Don't forget to include a link in your social media profile to your website. This is one of the best ways to increase traffic to your site. If someone wants to read more about you, they'll probably follow the link.
Make sure that your summary isn't too long. There's a maximum length for profiles, and you don't want to exceed it. A good rule of thumb is to keep it under 300 words.
Great Facebook Bio Ideas and Facebook Bio Examples
Facebook is one of the most popular social media platforms, and it's easy to see why. Its interface is simple enough for anyone to use, and there are plenty of ways to connect with friends and family. But while many businesses have accounts set up on Facebook, few actually know what to do with them. In fact, even fewer understand the importance of having a good Facebook profile or bio.
A Facebook profile or bio is like a resume for your account. It gives potential customers a quick summary of who you are and what you do. If someone wants to learn more about you, they'll likely check out your profile. A well-written bio will make you look more professional and trustworthy, and give you a better chance of getting hired.
In addition to helping you stand apart from the competition, a great profile or bio can also boost your traffic. You can include links to your website, blog, and other online resources. This helps people find you quickly and easily, making it easier for them to become fans of your page. – and of course, include your contact info.
Example #1: Mari Smith
Mari Smith is the founder of Mariposa Media Group, a digital marketing agency based in San Francisco. She recently wrote about how she uses Facebook and other social media sites to connect with potential clients. "I use LinkedIn to find people I want to work with," says Mari. "I look for companies where I'd like to work and send out messages asking if anyone knows someone there."
Facebook is one of the most powerful tools in her arsenal because it allows Mari to reach out to professionals in her field. But Mari cautions against thinking of social media solely as a way to network. "You don't want to just go on LinkedIn and start sending out requests," she explains. "Instead, focus on building relationships with those you already know, and make sure you're adding value to those connections."

Example #2: New York Times
The New York Times is one of the most respected news outlets in the world. Its reporters are among the best in the business, and it publishes some of the most important stories ever written. But did you know that the paper has been published online since 1996? And that it now offers a free daily email newsletter? Or that it launched a podcast in 2013? In fact, the Times has done almost everything imaginable to make itself accessible to readers.
Today, we're looking at another way the newspaper has found to engage people: illustrations. There's something about the simplicity of an illustrative approach that makes it easy to understand, even easier to remember, and much less intimidating than reading text.

Example #3: Three Fat Guys Wine
The short description is used to describe what someone does for a living. The longer version gives more information about the person. In this example, we are talking about three fat guys wine. We could say, "Tony works in marketing." Or, "Tony is a writer." But, it doesn't really explain much. So, let's add some context.
"Three Fat Guys Wine is a boutique winery located in Napa Valley, California. Our goal is to make great wines at reasonable prices. We believe that good food and drink go hand-in-hand. When we're out enjoying our favorite restaurants, we like to bring home bottles of wine to enjoy later. We hope you'll join us in sharing our passion for fine wine."
Now, that's a lot more interesting. You've got a little background, and you've given a little insight into how you do things. This is a perfect opportunity to include keywords. If you wanted to target the keyword phrase, "three fat guys," you might write something like this:
"We love to eat and drink together. And, when we're out enjoying our favorites restaurants, we like to take home bottles of wine to savor later. From time to time, we'd like to share those experiences with you. Join us in sharing our passion."
You see how easy it is to incorporate keywords into the short description?

Example #4: Chasing Grace
This site sells handmade jewelry. Their product photos are gorgeous and show off each piece beautifully. They use a unique color palette and add some fun typography to make it easy to find what you're looking for. You'll notice that there are no prices listed anywhere on the site, which allows customers to browse freely. There are even special offers for those who sign up for emails.
The site does a great job of showcasing their work, making it clear that they offer quality pieces. And because they don't list prices, visitors feel free to look around and see what catches their eye. If something looks good, they can buy it immediately.

Example #6: Nowness
When I worked at a digital marketing agency, we had a client that wanted to launch a new product. They asked us what it would take to make sure people knew about it. We came up with a list of things like social media posts, blog articles, and press releases. But there was one thing missing…a video. So we did just that.
We filmed a 30 second video explaining why this product was awesome and how it could help solve some problems. Then we posted it everywhere. Within 24 hours, our YouTube channel had over 20,000 views. And within 2 weeks, we had over 50,000.
The lesson here is simple. If you want to grow your audience, start talking about yourself. People love hearing stories about others. They are interested in learning about you because they care about you. When you put yourself out there, people will respond.

Example #7: Snipz
Snipz is one of my favorite tools because it helps you build a better About page. If you haven't heard of Snipz, it's a tool that allows you to easily insert a call-to-action button into your About Page.
Here are some things you'll learn today:
Recap: Use Your Facebook Bio to Stand Out From the Crowd
Facebook bios are one of the most important places where businesses can build their brand identity. They're often the first impression people see about your business, so it's imperative that they're well-written and compelling. But how do you make yours different enough to stand out from the competition? Here's what we recommend:
1. Write a short summary of yourself
Your Facebook bio is like a mini-resume. You don't want it to be too long; otherwise, it becomes difficult to read. A good length is around 200 words, though some people prefer shorter ones.
2. Include keywords
Keywords are the things that people type into a search bar to find products or services online. If you want to rank high in search engines, you need to include relevant keywords in your Facebook bio. This doesn't mean stuffing your bio full of keywords — rather, use them strategically throughout your text. For example, if you sell shoes, put shoe keywords in your description.
3. Make sure you're consistent
If you write a great bio once, chances are you won't have to change it again. However, if you start writing something completely different each time, you'll lose credibility. Keep your bio consistent over time.
.
Debra Garber
VP of Finance & Operations, Chief Content Contributor, and backyard chicken farmer. I happily share my experiences traversing the wilds of social media. Will trade social media tips for fresh organic eggs. Motto: "Live the life you love, love the life you live."