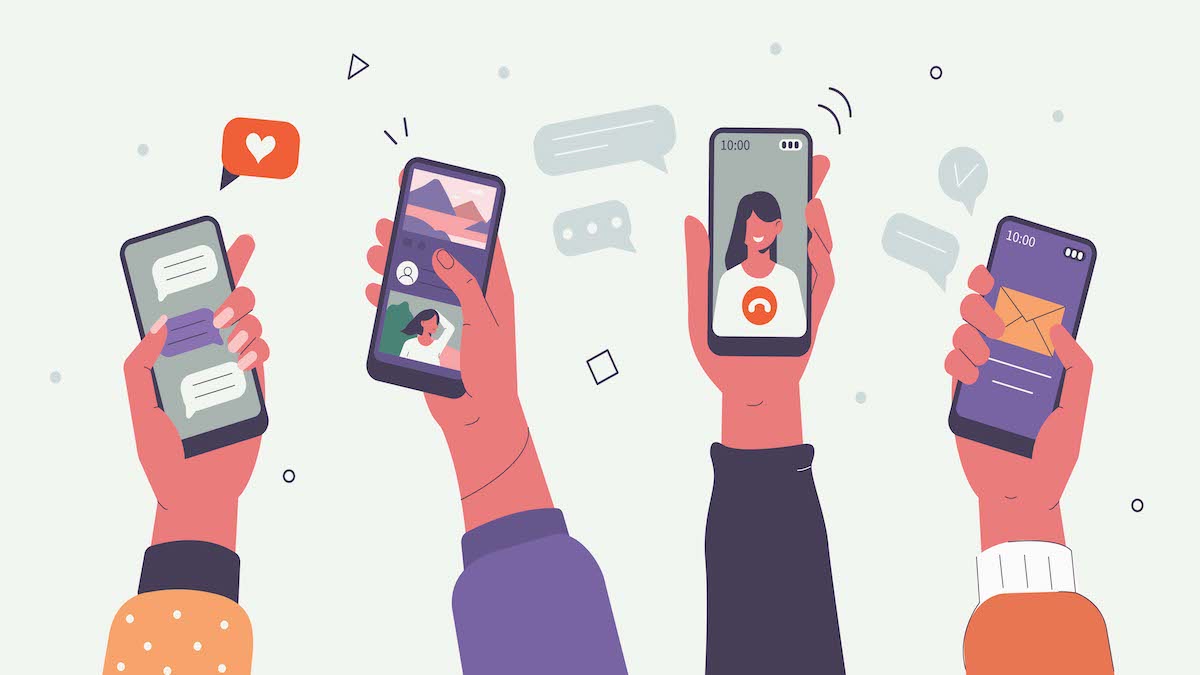 4 Ways to Leverage Social Sharing in Your Marketing Strategy
The gargantuan growth of social media platforms has made social sharing an integral part of digital marketing strategy. Sharing is now the lifeblood and currency of the digital realm. We share our own and others' content so often every day across Facebook, Instagram, Twitter, TikTok and other spaces that we barely think about it. Social sharing makes social media work—and you can make sharing work effectively towards your marketing and brand goals.
What We Mean By Social Sharing
Social sharing is about users broadcasting content—posts, images, videos, or links—across their social networks, which can include friends, followers, connections and groups. Businesses engage in social sharing by disseminating content that users share, which increases brand visibility. The popularity and influence of social sharing has made it core to what we do on all social media platforms. People share products, blog posts, and images on social platforms because they want to, and that sharing resonates more with social connections than messaging displayed directly by a business. Best of all it's all organic–and you can even automate and schedule your company's shareable social media content.
How Sharing Impacts Digital Marketing
Social sharing optimizes your digital marketing strategy by enhancing opportunities for a huge range of users to encounter and be impacted by your brand.
It amplifies brand awareness. Sharing has let businesses broaden their reach beyond their immediate networks by leveraging the networks of their audience. A study by GlobalWebIndex noted that 54% of social media users research products and services on social media platforms. Social sharing is key to their research and indicates that companies do best to maintain detailed descriptions of their offerings where appropriate in their social media content.
It enhances engagement. Social sharing can create interactive conversations between businesses and their audience, which can foster engagement and build brand loyalty. Consumers are more likely to buy from brands they follow on social media, and social sharing lets users endorse and recommend products or services to their connections. Nielsen's Trust in Advertising Study showed that 88% of consumers trust recommendations from friends and family over all other forms of advertising.
It helps increase website traffic. Companies that incorporate social sharing buttons and optimize content for social media platforms can drive significant traffic to their websites. The twist is that that phenomenon isn't just relegated to the consumer realm. Research from IDC has found that 75% of B2B buyers rely on content found on social media platforms to make purchase decisions, which shows the power of social sharing in pushing website visits and conversions. For instance, HubSpot uses strategic content sharing to drive traffic to their informative blogs and other resources.
It can improve SEO. The impact on search-engine ranking is indirect, but it's there. When you share your web content on social platforms, it gets exposed to a wider audience and can increase backlinks, which are a big part of SEO. Ultimately, the more people visiting and engaging with your site's content, the more those positive user signals benefit your search rankings. A great example is Airbnb, which creates engaging blog content and shares it on social media, creating backlinks and boosting their SEO.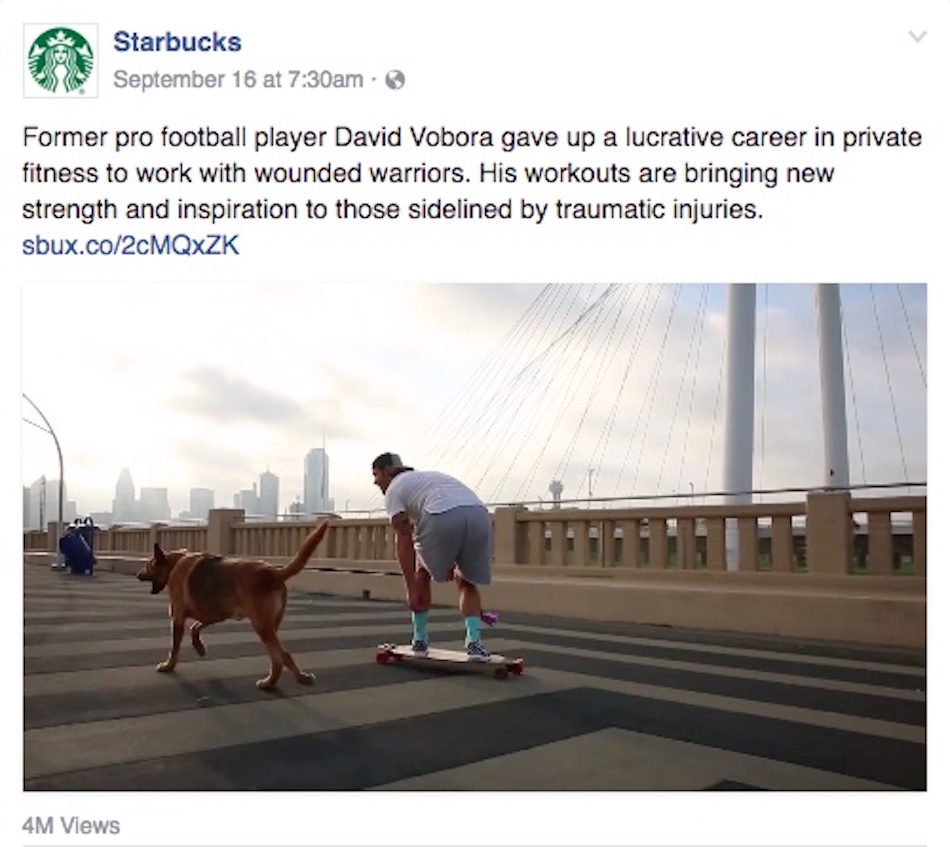 What Factors Can Influence Social Sharing
When you understand the factors that influence social sharing, you can create content that resonates more effectively with your audience.
Emotional appeal: If your content evokes emotions like joy, surprise, anger, or inspiration, it will likely be shared more frequently. A study conducted by Fractl found that positive emotions are more likely to drive sharing on Facebook than negative ones, with awe being the most powerful emotion associated with sharing. As an example, Starbucks's Instagram posting promoting a short clip of its video story about former NFL player and wounded veteran trainer David Vobora snagged over 50,000 shares.
Practical use: Content that offers practical value or solves problems is highly shareable. Tips, tutorials, and how-to guides can be widely shared because of their practical usefulness. An example is IKEA's posts on DIY home decor ideas using their products, which are shared widely for their practical utility.
Visual appeal: Compelling images or videos in your content tend to get high engagement and sharing rates. Data collected by Buffer showed that visual content is 40 times more likely to be shared on social platforms than other content types. National Geographic, for example, gets high shares for their breathtaking visual content on Instagram.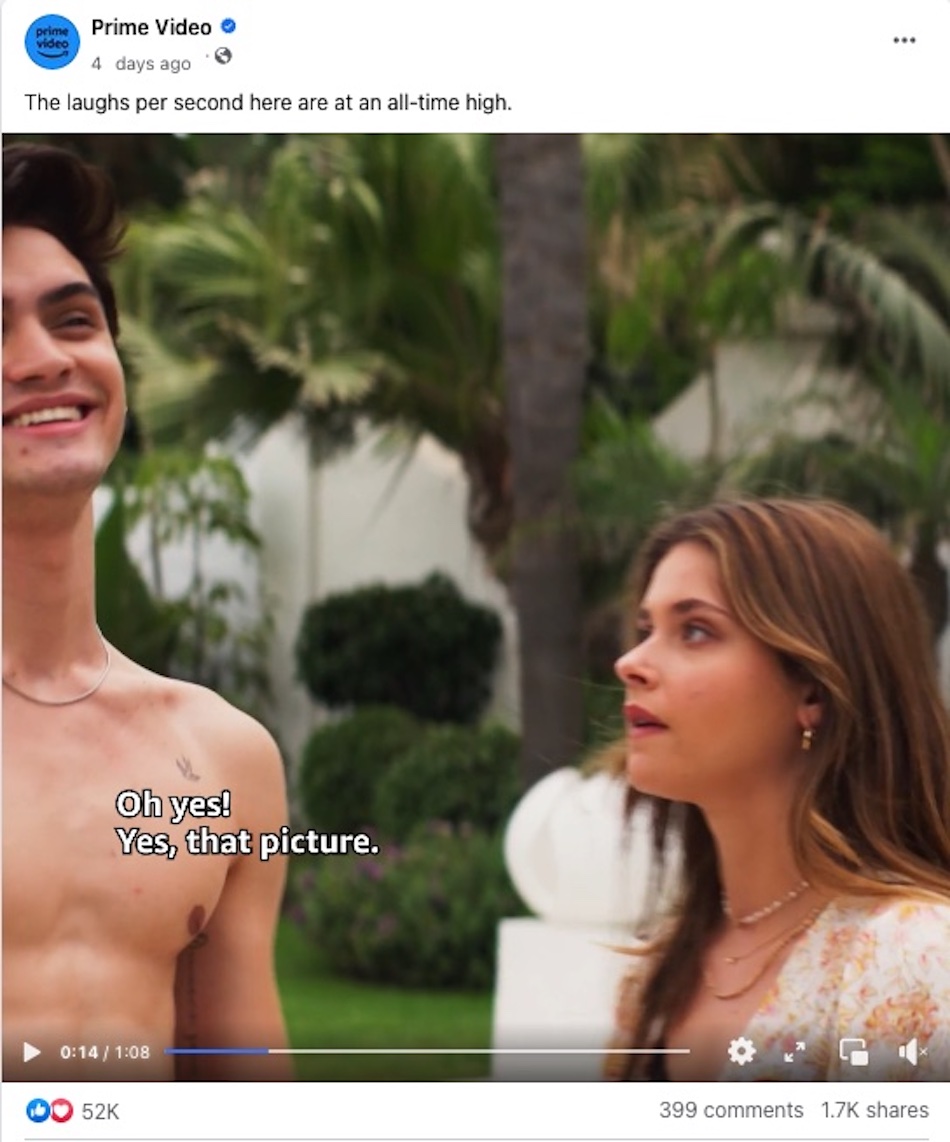 How to Leverage Social Sharing in Your Digital Marketing Strategy
Incorporating social sharing into your digital marketing strategy effectively requires that you work the tactics that make your content shareable and engaging to your audience.
Create shareable content. There's no need to spam social media with any content that's less than first-rate. Companies should focus on creating valuable, engaging, and easy-to-share content that incorporates elements like visuals, emotional appeal, or practical utility. Using storytelling techniques, user-generated content, and incentives for sharing can drive the activity significantly. For example, Coca-Cola's "Share a Coke" campaign encouraged customers to share their personalized Coke bottles on social media, driving considerable user-generated content.
Encourage engagement. Engaging with users through comments, likes, and shares can stimulate social sharing. Companies can start conversations, ask questions, and prompt users to share experiences to drive participation and increase the chances of sharing. Prime Video does this by creating something of an insider mystery by posting scenes on Facebook from programs in its channel that it doesn't identify. In this way, Prime Video gets in-the-know fans who recognize the characters sharing the posts—some up to 2000 times.
Leverage influencers. When you partner with influencers who have strong followings, you can expand the reach and impact of sharing. According to a study by Linqia, 39% of marketers said they planned to increase their influencer marketing budgets in 2023, testifying to how much they value the influencer factor in their strategies. Fashion brand Daniel Wellington, for instance, has achieved massive success by leveraging influencers to share their products on Instagram.
Use social share buttons. This simple detail—which many companies overlook—lets your users share your content to their relevant networks in one click. When you integrate share buttons into your websites, blog posts, and email marketing campaigns, you enable users to share your content easily and seamlessly. On all of its website content, leading media company BuzzFeed displays a line of six social share buttons, making it easy for users to share their articles, quizzes, and videos.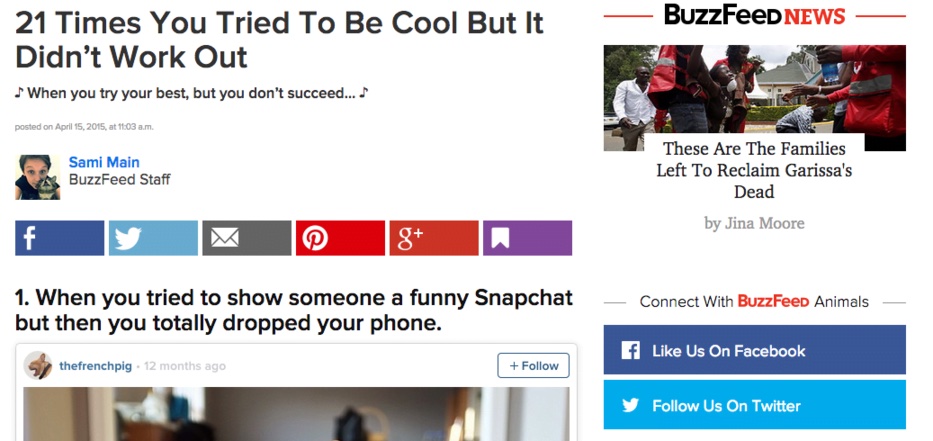 When you understand what influences social sharing and incorporate strategies to leverage it, you can harness the power of the share to drive your marketing objectives more effectively. We're still evolving marketing strategies two decades into the social media age, and sharing remains a vital tool in your box. It's still key to connecting with your target audience in a meaningful way that can align with your objectives.
Of course, optimized content management is essential to increasing shares in your social media marketing strategy. You get an edge on your competitors when you use dlvr.it to automate your content management and posting capabilities. Learn how dlvr.it can help you take your share numbers to the next level.
Ron Nachmann
Ron Nachmann is a copywriter, content writer, and journalist who writes on a broad range of topics for both established and developing companies and ventures.