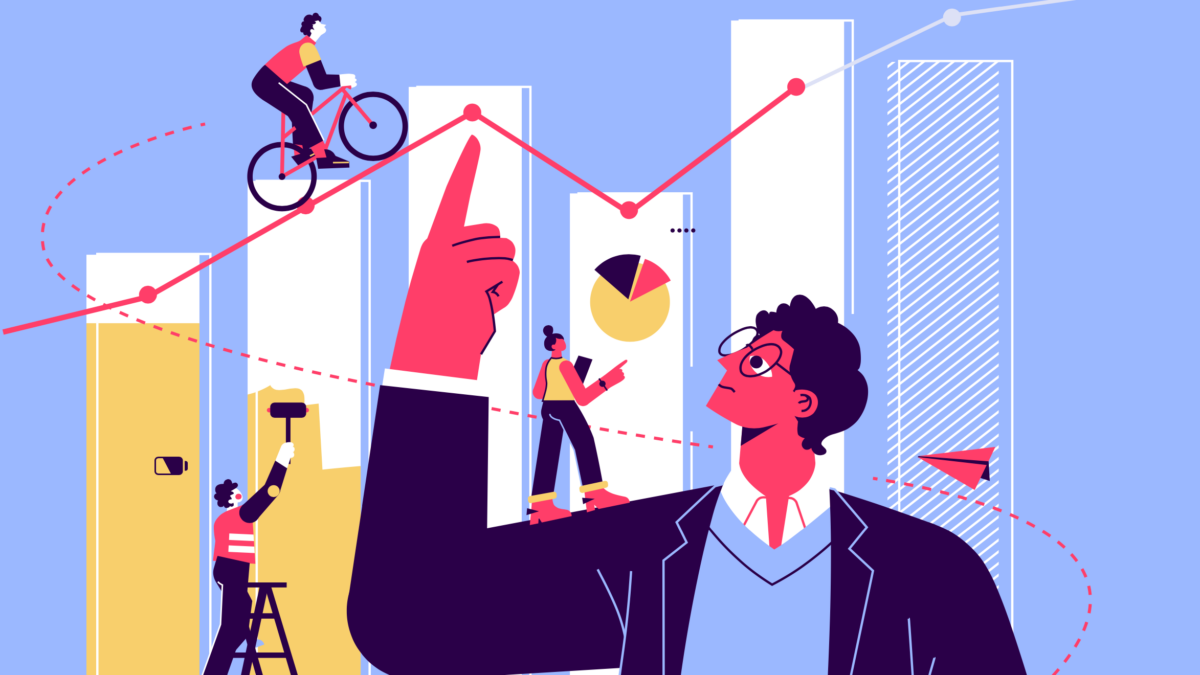 Integrating the Buyer Journey—and Buyer Personas—into Your Social Media Strategy
It's no longer nearly enough to simply track "likes" on your social media platforms. Today's social strategy involves a comprehensive analysis of multiple key performance indicators. It's now more vital than ever to key in to the buyer journey in your social media, and understand the metrics throughout that journey.
To be clear: your journey may look very different depending on your industry, business model, product, pricing, and audience. Some B2C customers, for example, spend very little time in the middle of the buyer's journey compared to B2B customers that require far more nurturing, engagement, and relationship development before a purchase is made.
The Multi-Staged Social Media Buyer's Journey
Too many leadership teams believe that social media is merely useful for building brand awareness organically or generating leads through paid efforts. In reality, the buyer journey on social media unfolds across five distinct stages, from awareness to advocacy, with specific metrics to help track our objectives at each phase. Social media offers abundant opportunities to forge relationships with your target audience and foster them even beyond the conversion point. Here's how this can translate into content strategy and metrics for each stage.
Content and Key Performance Indicators (KPIs) for Navigating the Buyer Journey on Social Media
Social media has unique metrics, and while some may already be known to you, others could be new discoveries. Either way, they're likely to be key to gauging the performance of both your organic and paid strategies regarding the buyer journey on social media.
Awareness Content and KPIs
During the Awareness stage, prospective customers seek answers. That's your opportunity to become their guide on their journey via methods like video tutorials that demonstrate how your product resolves a common issue. Automating your social content posts during this stage can pay real dividends.
Besides tutorials, social media content types for this stage may include posts promoting informational blog posts, white papers, eBooks, webinars, product brochures, and checklists. For example, HubSpot often releases content on its platforms that promote informational blog posts and eBooks to increase awareness among potential customers.
As the initial stage of the buyer journey on social media, awareness yields various metrics to gauge your outreach.
On the organic side, these can include:
Likes
Impressions
Audience size
Share of voice
Video views
Autoplay video views
Photo or video post view clicks
On the paid social side, these can include:
Clicks
Video views
Cost per video view (CPV)
Cost per thousand impressions (CPM)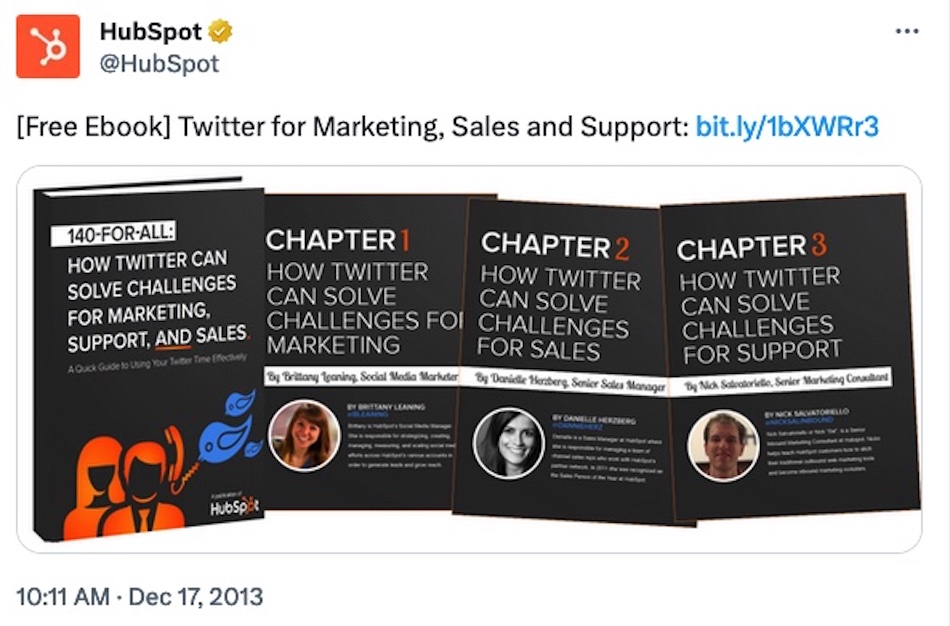 Consideration Content and KPIs
In the Consideration phase, customers explore their options more deeply. By presenting assets like case studies on your social platforms on a steady schedule, you can position yourself as an industry expert and offer proven solutions.
In addition to case studies, content types for this stage may include testimonials, customer spotlights, and demonstration videos. Salesforce, for example, uses customer testimonials and case studies to build credibility during the consideration stage.
This stage aims to generate demand, with distinct metrics that reflect the prospect's more interactive actions.
On the organic side, these can include:
Shares
Comments
Saves
Engagement rate
Link clicks
Website clicks
Clickthrough rate (CTR)
Video thru-plays
Replay video views
On the paid side, this includes:
Clickthrough rate (CTR)
Cost per click (CPC)
Cost per video view (CPV)
Cost per lead (CPL)
Decision Content and KPIs
In the Decision stage, customers prepare to make a choice, and your role is to facilitate the decision through offers like free trials or demos.
Beyond free trials and demos, content types for this stage may include discount offers, consultations, or quotes. As an example, Adobe often offers free trials of their products, facilitating the decision stage of the buyer journey.
Here, different metrics will help you drive conversions of the decision stage.
On the organic side, this includes:
Link clicks
Page actions
Social traffic
Social conversions
On the paid side, this includes:
Conversion rate
Web conversions
Return on Ad Spend (RoAS)

As part of its marketing to the adoption stage of the buyer journey, Microsoft posts on Instagram to promote free webinars that enable customer adoption of their new products and features.
Adoption KPIs
Acquired customers are far from the end of their journey. In fact, they can serve as vital branding assets. Encouraging your customers to adopt new offerings from you and eliciting feedback from them can help solidify your branding while you fortify your relationship with them.
Content types for this stage may include surveys, discount offers, free trials, consultations, quotes, exclusive e-books and webinars, and informational thought-leadership articles. Microsoft, for example, offers free webinars and exclusive eBooks to facilitate the adoption of their new products or features.
Metrics in the Adoption stage measure customer's enhanced engagement on the way to the advocacy stage.
On the organic side, these metrics can include:
Brand mentions
Average engagement
Brand or product sentiment
Advocacy KPIs
Finally, the Advocacy stage aims to transform satisfied customers into loyal advocates for your brand.
Content types for this stage may include personalized offers, and loyalty and affiliate programs. Starbucks, for example, uses personalized offers and a loyalty program to turn customers into advocates for their brand.
On the organic side, this includes:
Post engagement rate
Amount of user-generated content (UGC)
Percentage of impressions from advocates
On the paid side, this includes:
Cost per thousand impressions (CPM)
Cost per video view (CPV)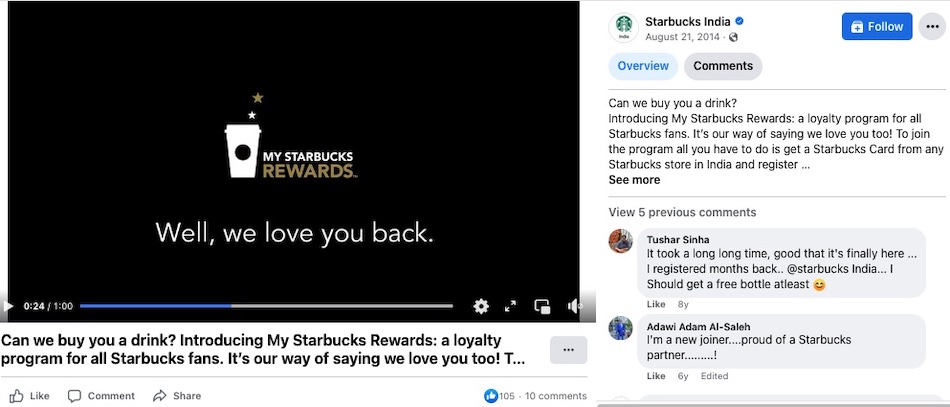 Not Just Where, But Who: Bringing Buyer Personas into the Journey Mix
As audiences differ widely, buyer persona research is crucial to tailor an effective content marketing strategy that aligns with their journey towards purchasing. When you establish buyer personas and integrate them into your buyer journey strategy, you can both tailor your social media content and refine your campaigns even further.
Three essential steps can get you started on creating buyer personas:
Examine Your Current Customer Base
You can learn a lot about the ideal customer by using the customer data you already have. What do they have in common? Do they trend at all in terms of typical time it takes to purchase? Are they all solving the same pain points or desires? Write up a survey to gather information on your customers' behaviors, interests and problem. For more balance, as you interview your best customers to find out more, you could also even question a customer you had a bad experience with in order to find out where your approach fell short.
Group Customers by Similarities
After you study up on your customers, you can organize them into groups. Create just one or two personas to start to make it easier to group by the most common similarities. You can use lots of different criteria to segment your customers, including demographics, behavior, goals, pain points, or industry. The point here is to personalize content to these individual audiences, whether it's the vernacular you use in messaging or different cultural/social information that correspond to the groupings.
Name Your Personas
It's easier to create content for buyer personas when you assign names to them. If you want to study up on regional differences, call them Midwest Max or Southwest Sam. In short, giving your personas explicit identities lets you better understand who you're speaking to as you create content.
Final Thoughts
Different content types will resonate more effectively at varying stages of the customer journey. Consider the different stages and conditions your customers find themselves in, give them tangible persona identities, and craft content to make the most impact during their unique buyer journey in social media.
Optimized content management is key to mapping the customer journey to your social media marketing strategy.  When you use dlvr.it to automate your social content management and posting capabilities, you get a leg up on the competition. Learn how dlvr.it can help you track the journey effectively on your social platforms..
Ron Nachmann
Ron Nachmann is a copywriter, content writer, and journalist who writes on a broad range of topics for both established and developing companies and ventures.