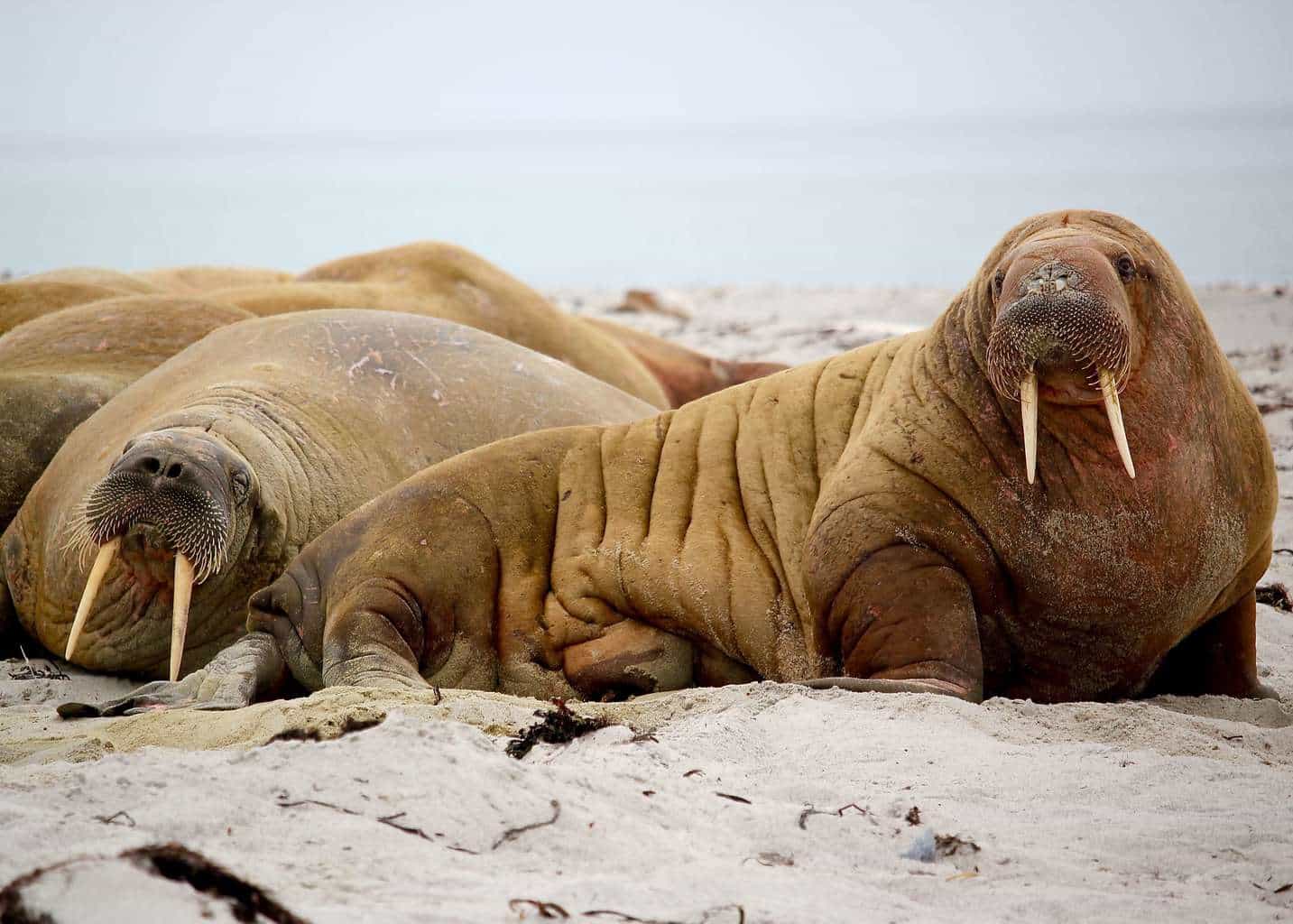 How to Convert Headline Keywords into Hashtags
Recently, I came across this article on the quintly.com blog, Twitter Hashtag Analysis: Do People "Really" Use Them? I was surprised to learn that nearly 60% of all tweets do not include hashtags.
In a previous blog post, we discussed in-depth the many benefits of adding a hashtag to a post. What started with Twitter has now spread to Facebook, Google+, Google Search, and Instagram. The research clearly shows that when you include hashtags in social media posts, engagement rises. For example, Twitter cites, "Tweets with a hashtag can increase engagement almost 100% (2x) for individuals and 50% (1.5x) for brands."
With such a powerful way to share better, and add context and conversation to your social media posts, why do only 40% of tweets have hashtags?
Automatically Generate Hashtags for Headlines
There are likely many reasons why tweets don't contain hashtags. But, the lack of feature-rich tools that add them shouldn't be one! At dlvr.it, our goal is to provide our users with a robust set of easy-to-use tools to make content sharing easy and efficient.
We created two hands-free methods to include hashtags before the content reaches your social media feeds. You will find these two features extremely useful, especially to automatically add hashtags in each social media post.
Tool #1: Find and Replace
The 'find and replace' tool is helpful to manage which exact keywords you can turn into hashtags.
'Find and Replace' is a great option to use when you are establishing brand recognition with particular keywords or phrases. It's also a good choice when you want to control precisely the keywords or phrases that automatically transform into hashtags. It quickly creates custom headlines when auto-posting with RSS-to-social. You can find this feature in the Source Editor in your dlvr.it account.
In the example below, I turn any mention of "Small Business" in the title of a blog post into the hashtag "#SmallBusiness" before it reaches the social feed.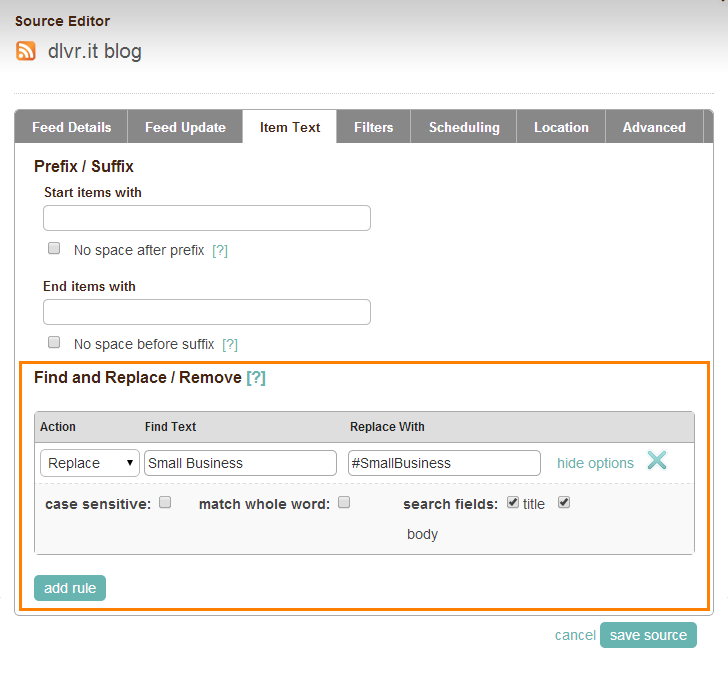 You can see on the left how the social media post appears without Find/Replace. The image on the right displays how the update will look with a keyword converted to a hashtag.  The outcome of Find and Replace looks and works the same way on any social network that supports hashtags.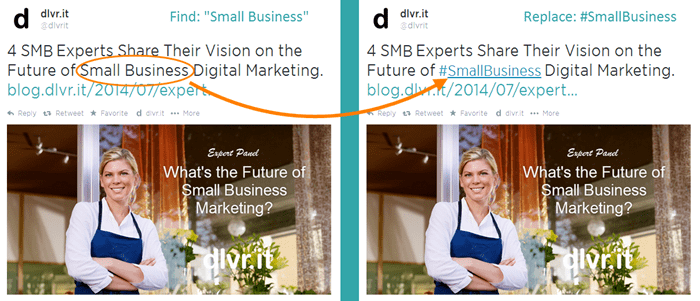 Tool #2: Auto-hashtag Placement
This tool turns category fields into hashtags.
When you update your blog, you likely categorize each blog post. When you do, that information is passed along in the blog's RSS feed. dlvr.it uses the feed to update your social media network. dlvr.it turns the category field in the RSS feed into a hashtag. You have several options for where you want the hashtag to be placed in the social media update:
before the headline
in the headline (inline)
after the headline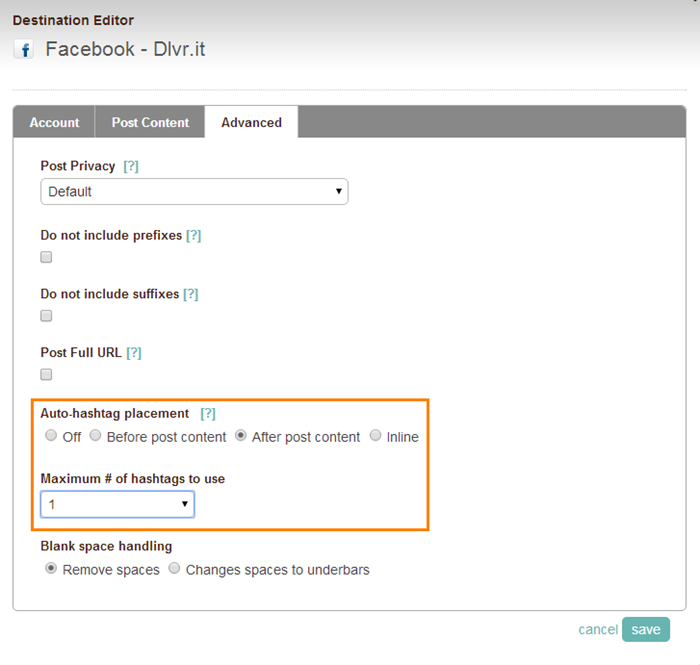 If you choose the "Inline" hashtag placement, dlvr.it says, if any category (from your blog category field) matches a word in the headline, replace it with #CategoryName. In the example below, a category from our blog "Social Media" was found in the headline and automatically converted into a hashtag within the headline.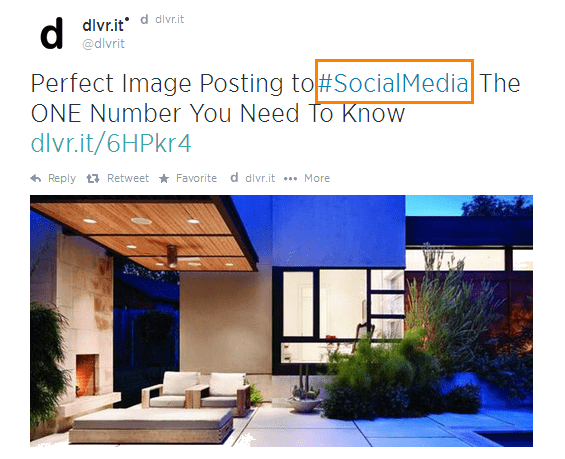 In one final example, the option "After post content" was selected. The category field detected was "Content Optimization" and it automatically turned into the hashtag "#Content Optimization."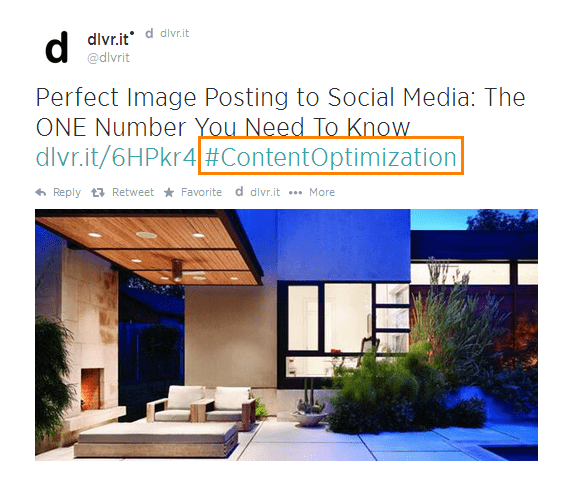 If you are one of the 60% not including hashtags in your social media updates, hopefully, we've shown you how to:
Increase the presence of hashtags
Raise your social media post engagement
___
Let us know what you think about hashtags in the comments below.