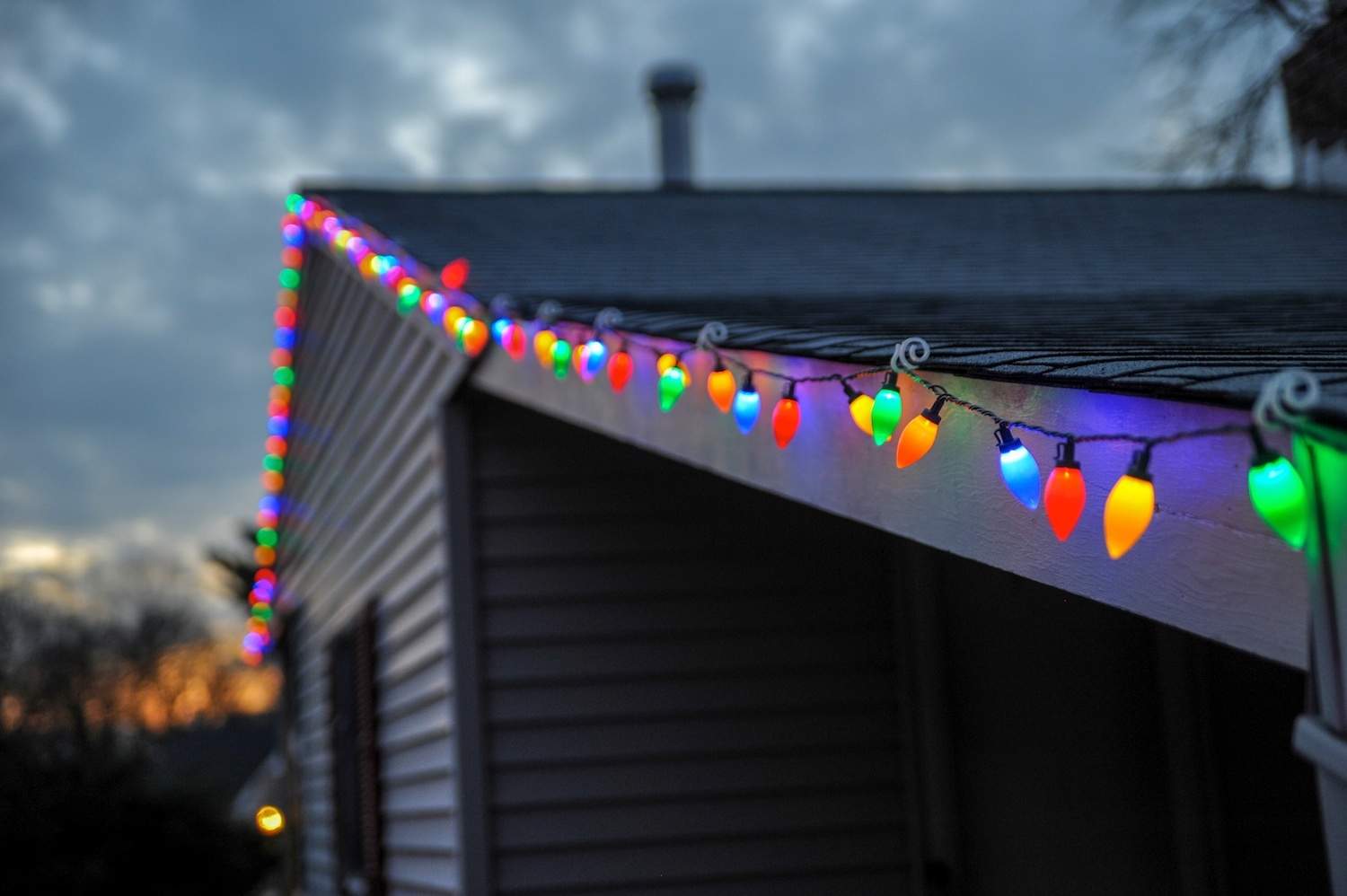 5 Holiday Marketing Trends Primed to Take Off [Research from Google]
Five days post-Halloween and like magic, holiday marketing is in full force. What holiday shopping trends are causing marketers to start their social media planning before the dust settles from summer?
While walking past Macy's in downtown Portland last week, five days pre-Halloween, I stopped to snap a picture of the huge holiday bulbs and wreath, being hung around the store awnings.
Is it just me, or is holiday marketing kicking off earlier and earlier each year?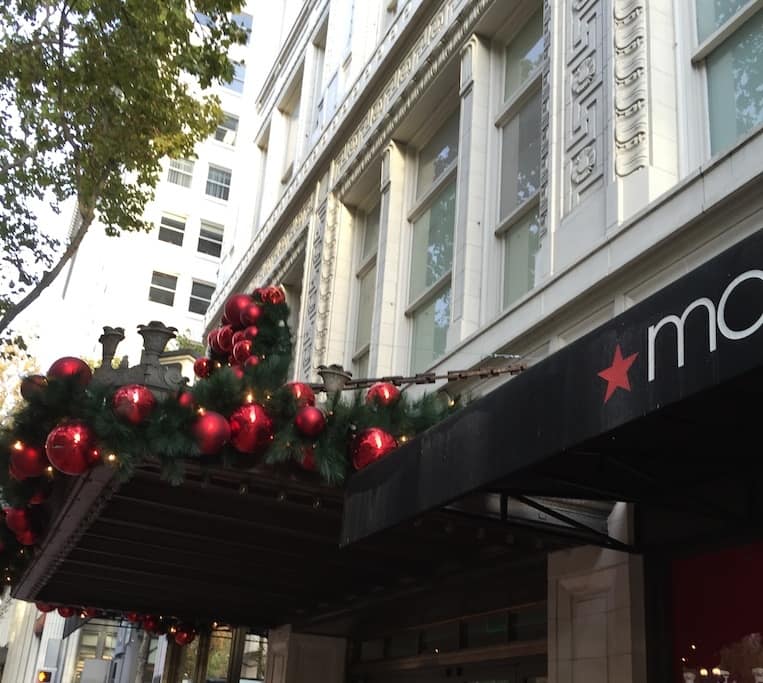 Image of Macy's storefront in downtown Portland, Oregon five days before Halloween.
5 Surprising Holiday Shopping Trends
According to SocialMediaToday, Google did a heap of research into holiday shopping trends seen during the 2014 holiday season and found that 48% of holiday shoppers did the majority of their shopping on or before Cyber Monday (the Monday after Thanksgiving) – a quarter of shoppers even had some of their shopping done before Halloween.
I guess that answers my question. If shoppers are shopping, as a small business, you better be prepared. If you haven't already started thinking about your 2015 holiday marketing strategy, think with google, put together a list of trends from 2014 that you need to consider:
Trend #1: 2014 was the most connected holiday shopping season – EVER.
40% of all holiday shopping occurred online
78% of shoppers used the internet for holiday research
→Is your website up to date?
→Are you posting your product offers and specials on social media?
→What are your customers saying about you on social media?
→When was the last time you engaged with your customers on social media?


Trend #2: Big money was spent through small screens
$1 TRILLION – 28% of all retail sales were influenced by shopping-related mobile searches.
$1,000,000,000
53% of those who shopped online used smartphones or tablets
→Is your website mobile friendly?
→Is your blog mobile friendly?


Trend #3: The eraly holiday shopping trend began LONG before Black Friday
48% of holiday shoppers said they did the majority of their shopping on or before Cyber Monday
1/4 said they had done shopping before Halloween.
Yes, it is perfectly acceptable to start shopping pre-Halloween.


Trend #4: Brand loyalties were up for grabs
Over 1/2 of respondents were open to buying from a new retailer
41% actually purchased from a new retailer
→Is it time for a re-boot on your blog?
→Does your website need to be refreshed?


Trend #5: Holiday shoppers turned to YouTube videos
80% of holiday shoppers watched product reviews and ratings
68% preferred product videos from "people like me"
45% preferred videos from experts
YouTube is not just for the teens and millennials.
→What's your video strategy?


Now, that you're thinking about what you need to do, did you notice at the top of this post the number of days remaining before Black Friday? Here's a calendar of upcoming "holiday related" key marketing dates for the remainder of 2015. Happy holiday marketing!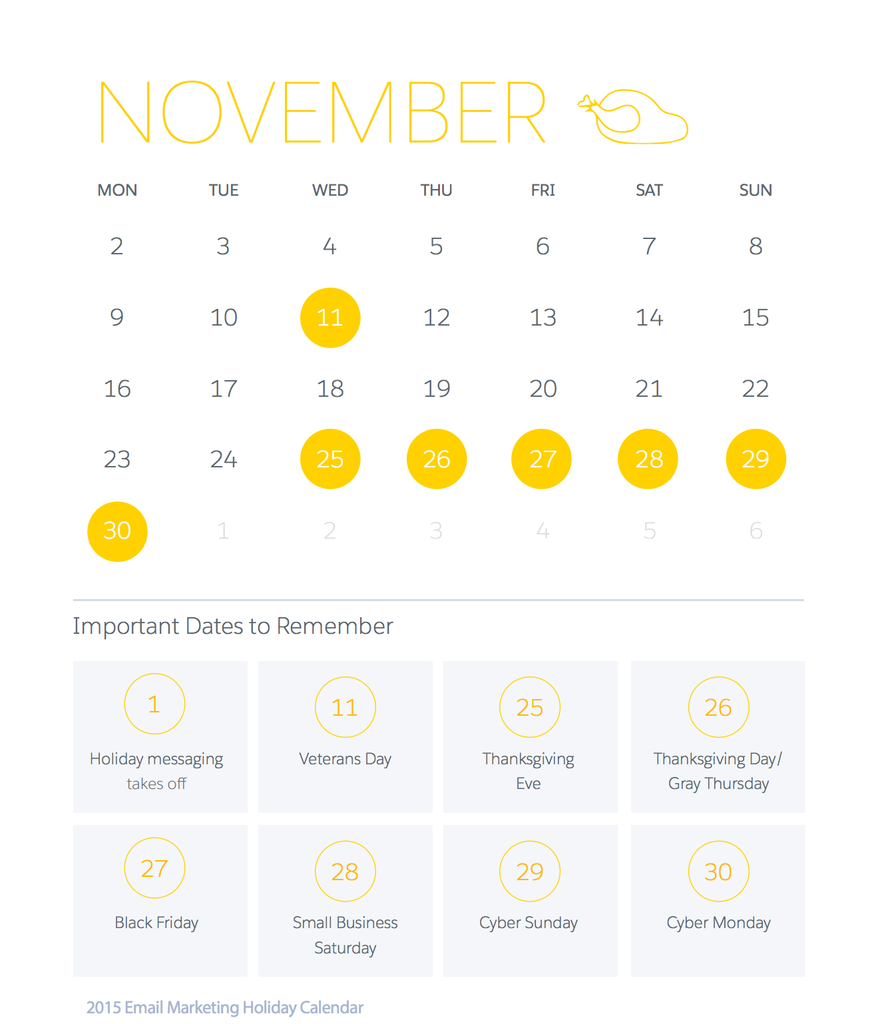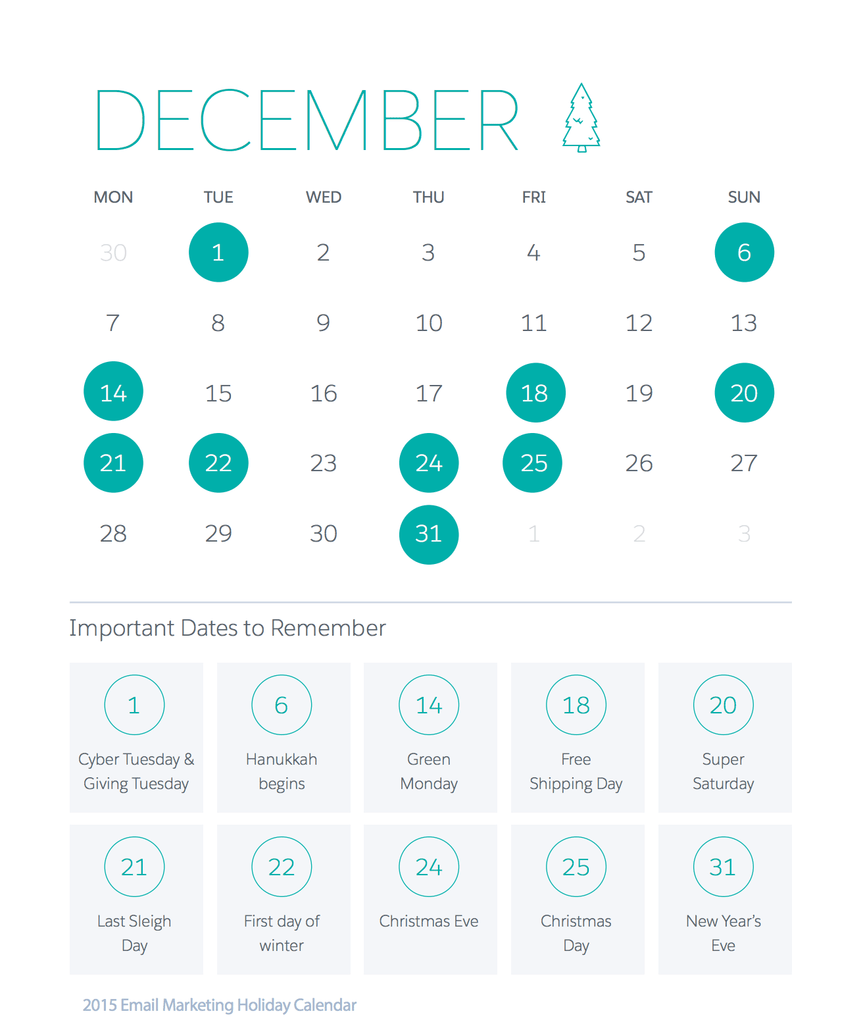 ___
Which statistic surprises you the most? How about holiday shopping trends – any surprises from Google's data?
We'd love to hear from you.
Debra Garber
VP of Finance & Operations, Chief Content Contributor, and backyard chicken farmer. I happily share my experiences traversing the wilds of social media. Will trade social media tips for fresh organic eggs. Motto: "Live the life you love, love the life you live."