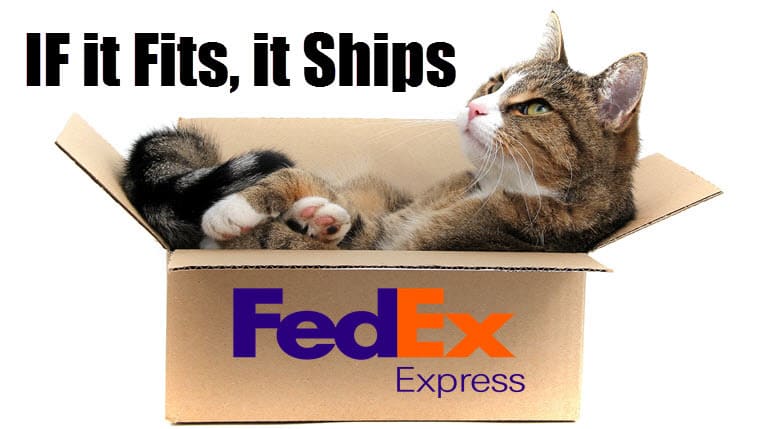 7 Hilarious Ways to Ship a Cat That Will Make You Laugh
If you do a lot of shipping as a small business owner, you know that FedEx is critical especially "when it absolutely, positively has to be there overnight." I was surprised to learn that FedEx even ships live animals including reptiles, horses, and zoo animals. I would never have thought about that! (*** If you are considering shipping a live animal, make sure to contact the FedEx Live Animal Desk for all the acceptable terms and conditions.) Fedex is there for you even when you need to ship a cat!
What does this have to do with social media marketing? Nothing. Take a break and enjoy a bit of humor.
How to Ship, a Cat
Don't trust your roommate to "babysit" your cat! If a vacation is in your future, you can stop that worry by making the decision to take your pet with you wherever you're going. Learn how to ship a cat – the right way.
Step 1 – Find the Right Size Shipping Container
Box A: Extremely Urgent FedEx Express Padded Envelope. Obviously, the most comfortable way to travel.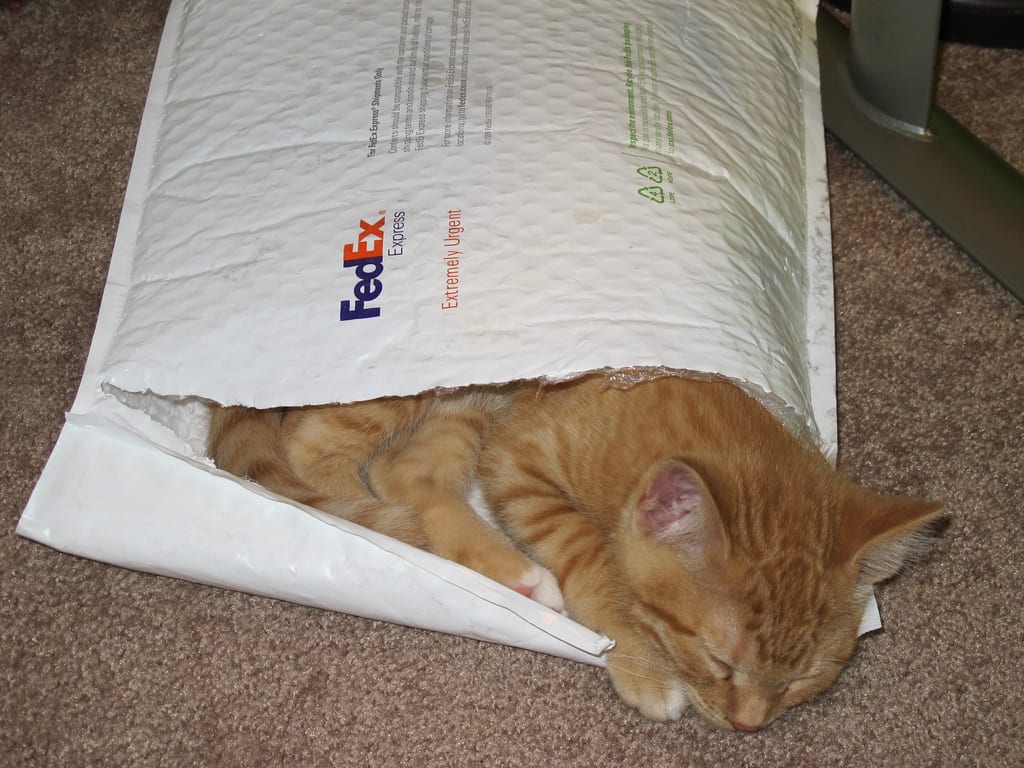 Box B: FedEx Express Box Medium. The first cat to squeeze inside gets to travel first class!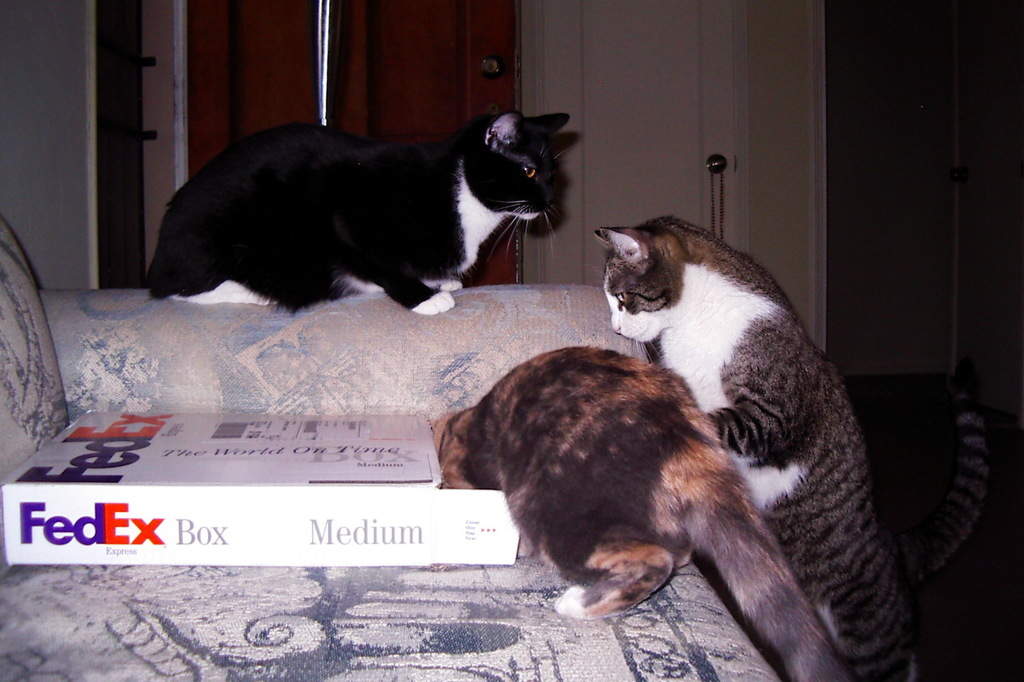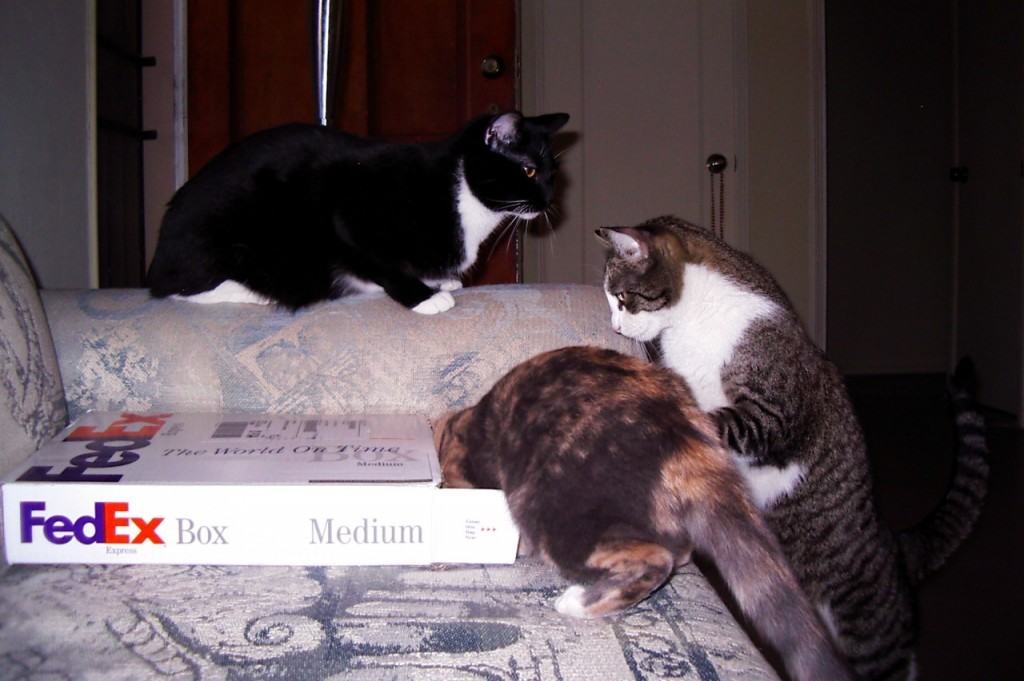 Box C: Custom Packaging for FedEx Air Travel. Note to self: Box must match the color of cats eyes.
Box D: Custom Packaging FedEx Express. Hum, I hope this is not going to turn out bad.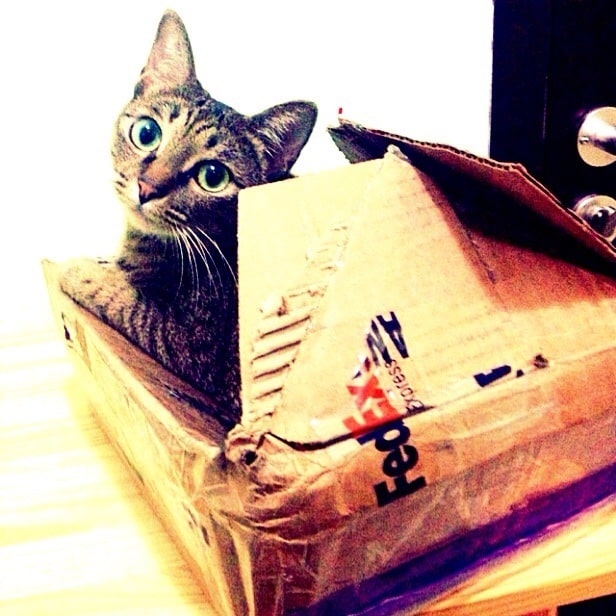 Option A: Maybe just skip the packaging and hop aboard the first FedEx truck that comes along.

Option B: Better yet, maybe just pack your cat directly into your suitcase.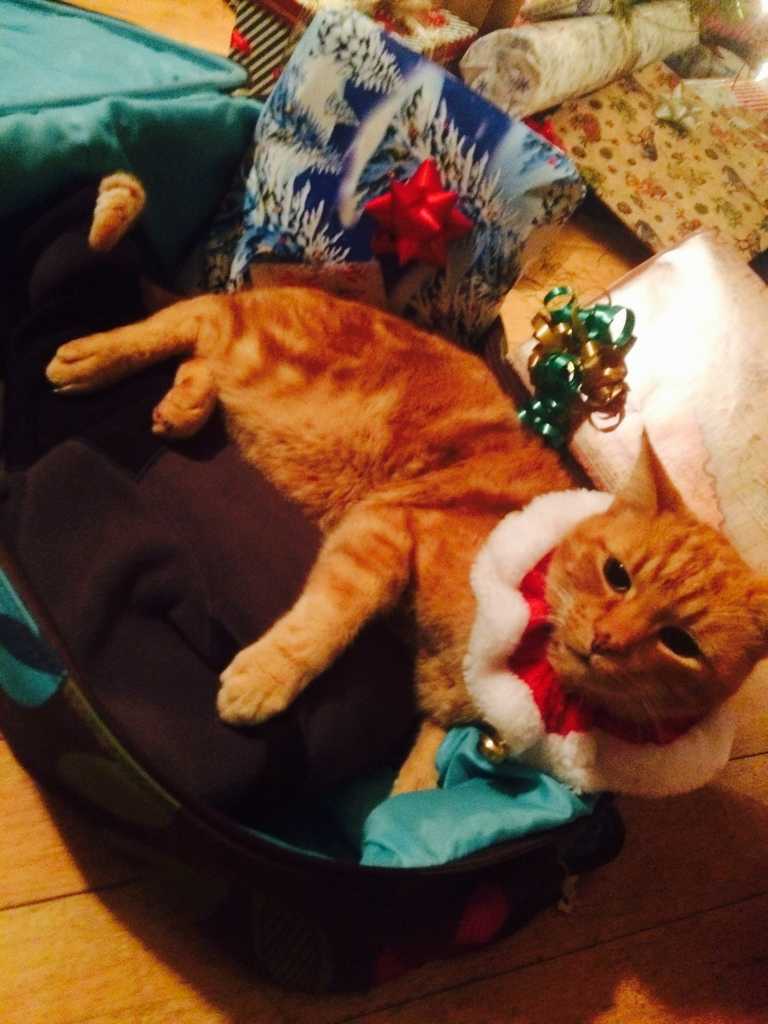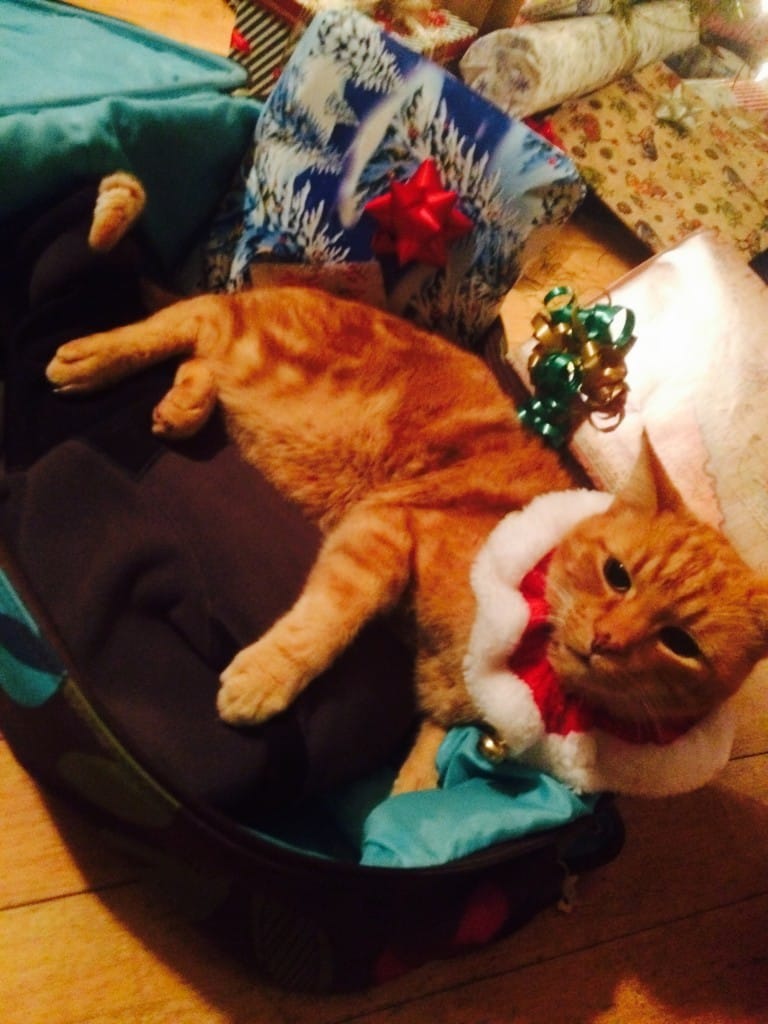 Disclaimer: Shipping your cat via the methods listed above is not condoned or advised. Consult with an expert and your veterinarian to determine the safest way to transport your pet. 
Step 2 – Plan Ahead. Your Cat is Not Going to Be Happy With You. Need to Shower With Presents.
Below are some of the best present ideas for your cats, all of which are sure to make them forget about their travels — or at least amuse you.
1. Honey Bunny Cat Toy ($18.99): Quite possibly the sweetest cat toy ever. The Honey Bunny Cat Toy is hand knit with 100% wool and then felted for EXTRA durability. Contains organic catnip and a little polyester fiber to plump up. Your cat will fall in love with Honey Bunny!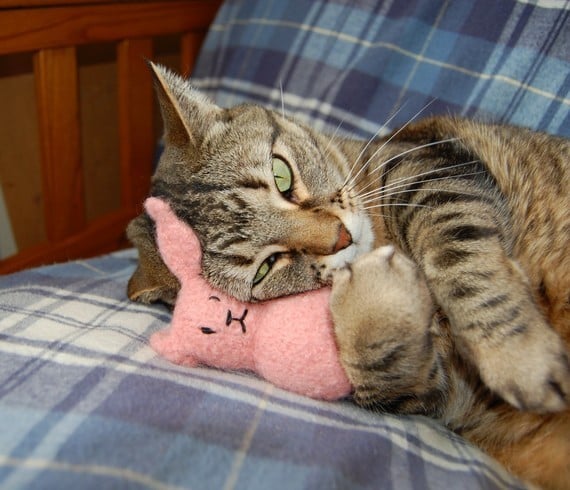 2. Yoga Cat Mat ($24.99):  Today's hip, modern enlightenment seeking cat "obviously" loves yoga and needs their own yoga mat! It also offers something that you can't find on a human's yoga mat- a unique kitty yoga prop made with sisal rope and a catnip stuffed natural twine ball.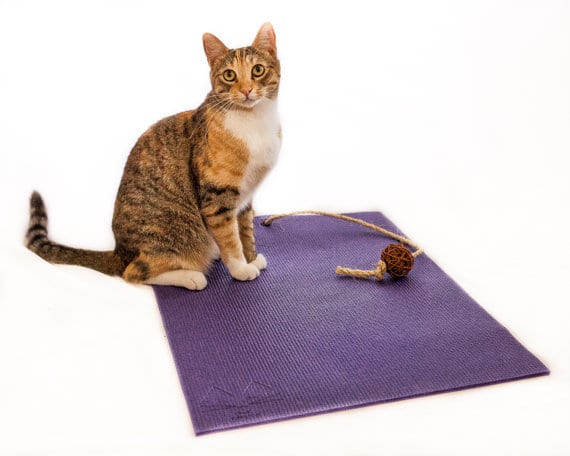 3. Cat Nap Cocoon ($53):  This unique gift comes from Lithuania. Your cat will instantly fall in love with this Cat Nap Cocoon (Cave, Bed, House, or Vessel) made of hand felted wool. From a satisfied customer, "A very well made bed! My cat loves it, and it's fun to see him all curled up inside. He also adores the little felt heart that came with it."
4. Cat Scratching Furniture ($56.26):  Welcome your cat's new best friend! They are sure to have a whale of a good time.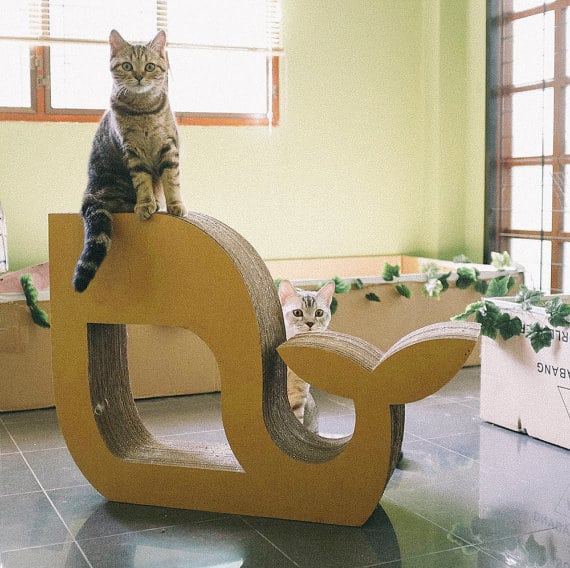 5. Pet Gear Stroller ($169.99): Your cat will never leave your side again! Easily take your pet with you on EVERY outdoor adventure. Perfect for the cat who does not want to miss out on the action.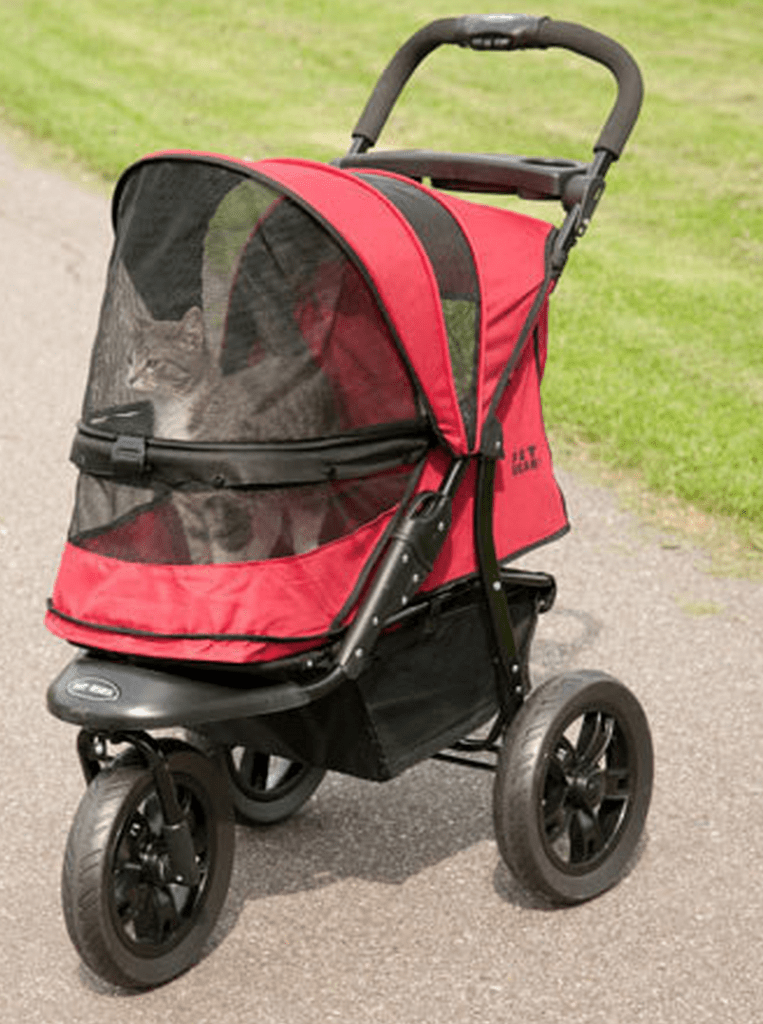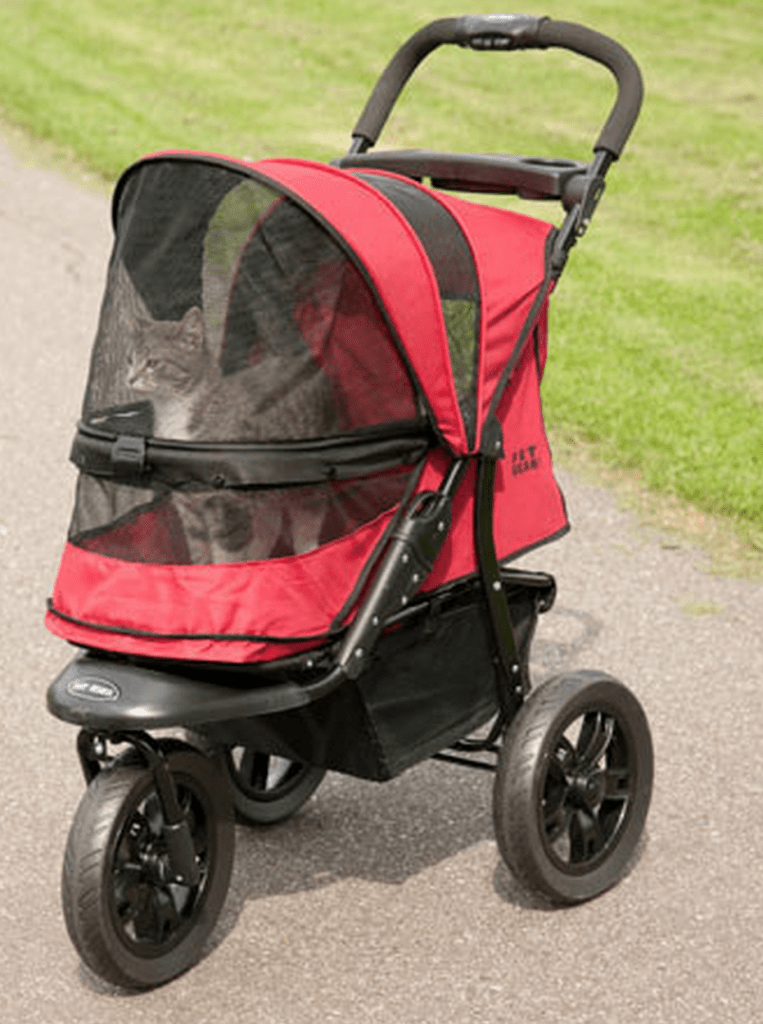 ___
One last gift suggestion: How about just a plain old box?
My cat can play in and around one for hours! Wishing you and your cats a very Meow-filled holiday! Have you had to ship a cat? Tell us how you did it?
Debra Garber
VP of Finance & Operations, Chief Content Contributor, and backyard chicken farmer. I happily share my experiences traversing the wilds of social media. Will trade social media tips for fresh organic eggs. Motto: "Live the life you love, love the life you live."