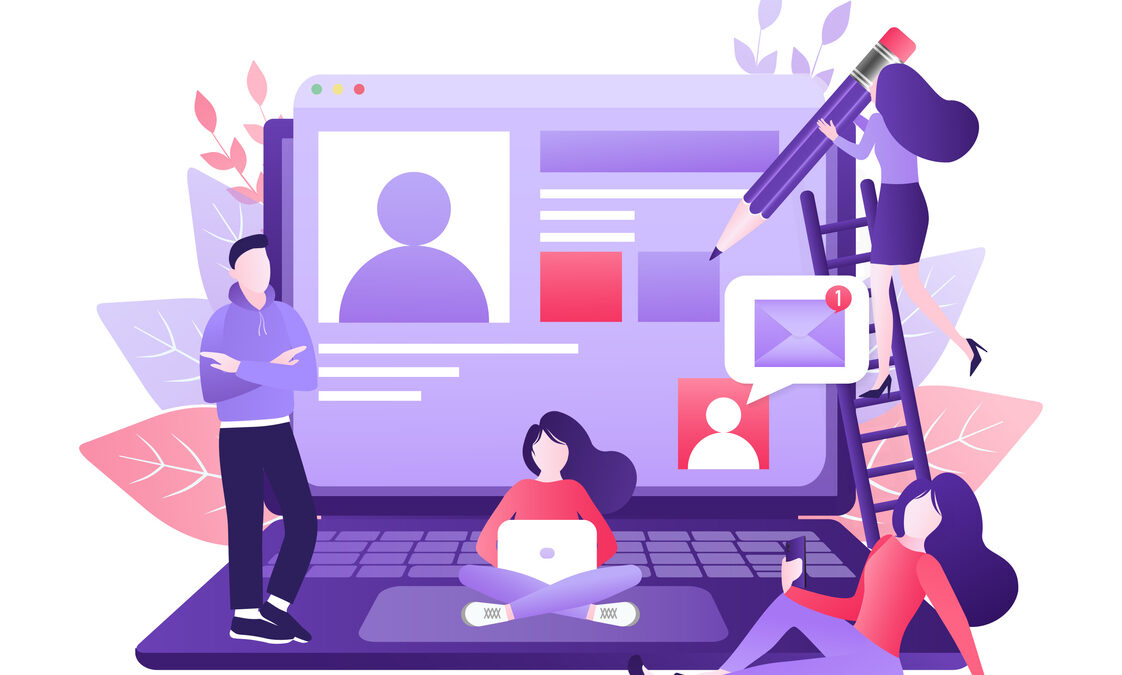 Alternatives to Hootsuite for Social Media Automation
HootSuite is one of the most popular social media marketing tools out there. A few months ago, it announced that it had raised $200 million in funding. But what if you don't want to use HootSuite because it doesn't offer everything you need? What if you're looking for alternatives to Hootsuite for your social media efforts? Here are the best alternatives to HootSuite that we think could help you succeed in today's digital world for your social media activities.
Why Consider Alternatives to Hootsuite?
Small businesses are often hesitant to invest in tools like social media management platforms because it seems too complicated, expensive, and time-consuming. But there are alternatives out there that offer similar and even better functionality for less money. In fact, some small businesses even use free options like Buffer and Sprout Social. However, we wanted to know what features you value most in a social media scheduling tool. So we asked our readers on Twitter and Facebook what they look for in their social media management software. The results were surprising:
1) Easy to Use
2) Customizable Layout
3) Integration with Other Tools
4) Analytics & Reporting
5) Mobile App
6) Free or Low Cost
7) Ability to Schedule Posts
8) Integrations With Third-Party Apps
9) Support
10) Features That Help You Grow Your Audience
We then put together this list of the top social media management tools based on these criteria. We hope you find them useful!
Why Do Businesses Choose HootSuite?
HootSuite is considered to be the most popular choice among small businesses. With over 10 million monthly active users, it offers free plans for up to five users. This includes basic features such as scheduling posts, managing multiple accounts, and creating groups. Paid plans start at $4 per month. However, let's have a look at some other social media marketing planning tools that have made advances and improvements to online management tools.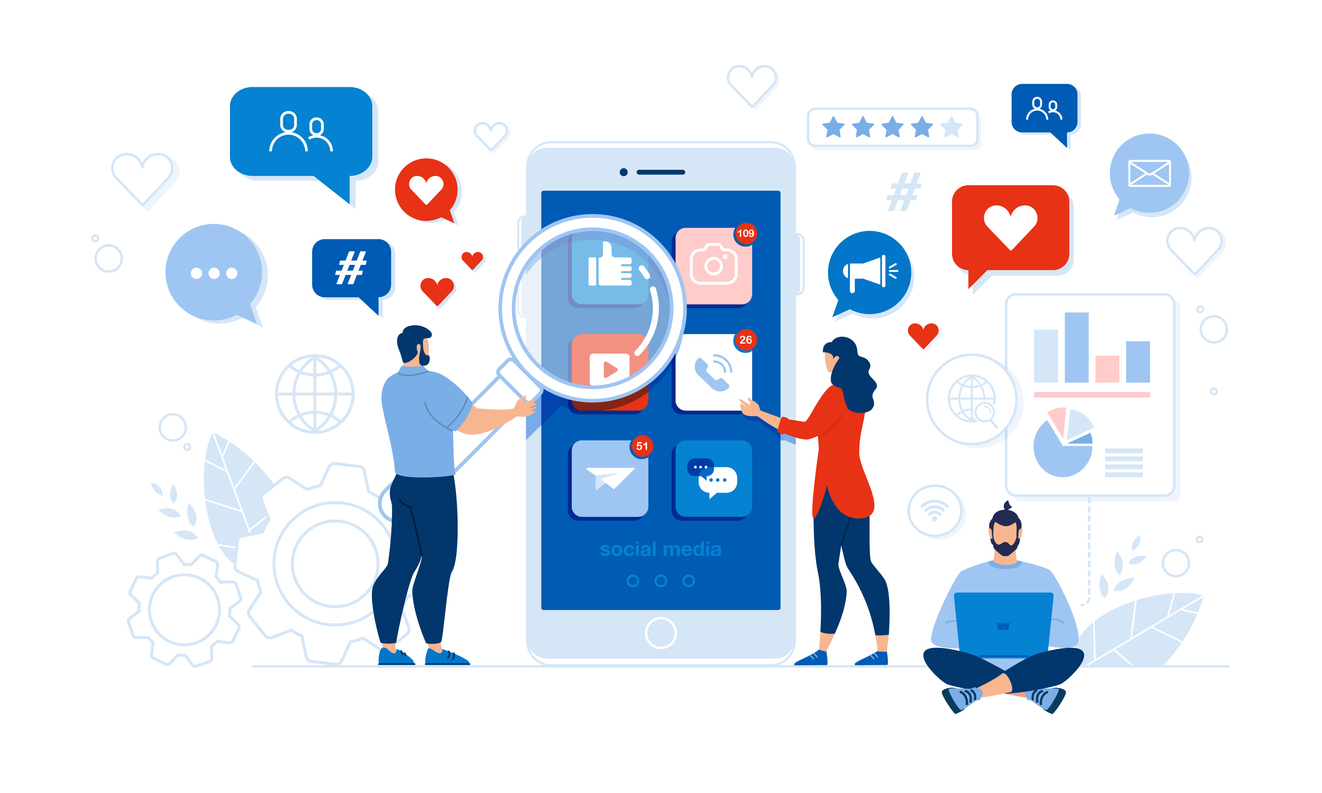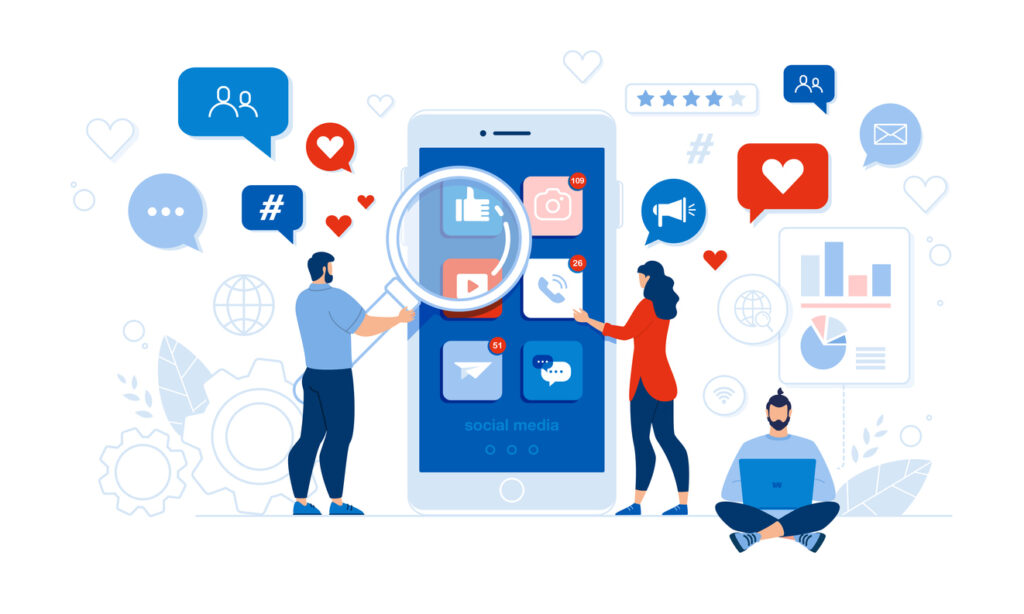 The Top Alternatives To HootSuite
dlvr.it provides social media automation tools that let you automate posting your content to social media sites from an intuitive interface. dlvr.it integrates with your favorite apps, and includes these advanced features:
RSS to automatically publish new articles to social networks;
Auto-post to Google Blogger:
Google My Business profile auto-poster:
Auto Hashtags;
EverQueue – recycle your best content;
Content search and import:
Category manager;
WordPress to Social Media Scheduler:
Chrome extension for finding and sharing interesting articles across the web;
Google Analytics for tracking traffic growth on your website; and
Bit.ly for automatically publishing bit.ly shortened URLs with every post.
You can also automatically post to all your social media accounts, saving time, and dlvr.it searches through your RSS feed and other trusted content sources to find new articles, blog posts, and images. We automatically post the latest articles to your social media calendar (Twitter, Facebook, etc.), at pre-defined times. We think you'll agree that dlvr.it is the best social media automation tool available.
Social Pilot is an all-in-one solution for managing multiple accounts across Facebook, Twitter, LinkedIn, Instagram, Pinterest, YouTube, Tumblr, WordPress, Blogger, and even Google+. With just one account you can manage up to 10 profiles simultaneously.
Social media management platforms like Hootsuite are essential for running a successful online marketing campaign. But sometimes, it's hard to choose which tool works best for your needs. To make things easier, I put together a list of six of the most popular alternatives to Hootsuite.
Buffer is one of the oldest social media scheduling tools around. Originally designed for bloggers, Buffer now offers a variety of features to help businesses manage multiple accounts. With over 2 million active users, Buffer makes it easy to schedule posts across Twitter, Facebook, Instagram, LinkedIn, Pinterest, Tumblr, and YouTube. You can even add custom URLs to each profile.
Buffer makes it easy to schedule social media posts across multiple social media platforms. You can publish automatically at specific times, or you can manually select dates and times to post. This tool allows you to see how many people are following each account and what type of content performs well.
The mobile app lets you send out posts while you're away from home. Just open up the app, choose where you want to go, and hit "Publish." Then, you'll receive push notifications about your scheduled posts. If you miss your window, you can reschedule later via the app.
You can use Buffer Publish for free, but there's a premium version too. For $9 per month, you can access everything the free version offers plus unlimited posting. Media Marketing Tools are very helpful for marketing professionals to manage their brands effectively. These tools help you to save time, money, and resources. They make it easier for you to reach out to customers, interact with them and build relationships. In addition, these tools enable you to monitor customer activity, analyze data and measure performance. With the increasing competition in online marketplaces, it becomes imperative for businesses to leverage social media platforms to increase sales and improve brand awareness.
Sprout Social is another tried and true option. This tool allows you to manage up to 20 different social profiles simultaneously. It's perfect for small businesses looking to grow their presence without hiring additional employees. Sprout supports all major social networks including Facebook, Twitter, LinkedIn, and Instagram.
They offer several different levels of service depending on the number of accounts you plan to run.
The basic package includes scheduling, analytics, and mobile app integration. Scheduling lets you set up automatic posting to social networks like Facebook, Twitter, LinkedIn and YouTube. Analytics gives you detailed insights into how people interact with your brand online. Mobile app integration makes it possible to post directly to your customers' phones.
You can also upgrade to Premium for $79 per month, which adds additional functionality such as custom branding, multi-lingual support, and enhanced analytics. Finally, there is Ultimate for $299 per month, which includes everything in Premium plus the ability to add custom domains, custom landing pages, and email marketing campaigns.
In addition to the pricing structure, Sprout Social also offers a variety of packages. You can select either a free trial or a pay-as-you-go model. If you decide to go with the free version, you'll receive 10 days of free use. After that, you'll need to purchase credits to continue using the software. Credits start at $20 each and increase in price depending on how much you use.
You can buy credits individually or in bulk. A single credit costs $25, while a bundle of 50 costs $150.
If you're already familiar with the original version, you might want to check out the updated app. TweetDeck lets you view tweets from multiple accounts at once. You can sort, filter, and organize your streams based on hashtags, keywords, mentions, and much more.
TweetDeck is a free app that allows you to manage multiple Twitter accounts simultaneously. You can follow people, unfollow people, reply to tweets, retweet tweets, mute tweets, block people, etc.
The best part about it is that it syncs across devices. So you can use it on your phone, tablet, laptop, desktop, etc.
You can even customize the layout of each account. For example, you can make one column for followers, another for retweets, etc.
Sendible is a free tool that lets you see what people are talking about your brand online. With it, you can send messages directly to influencers and track how they respond. You can even schedule posts across multiple platforms like Facebook, Twitter, Instagram, LinkedIn, YouTube, etc.
Agorapulse is another choice for managing multiple accounts at one time. With this app, you can monitor up to 20 different accounts simultaneously. You can even set up alerts to notify you about mentions on your profiles.
There is an inbox assistant for Twitter that helps you save time while tweeting. Simply type in what you want to say and hit send. If it's something sensitive, you can choose to hide it from public view.
You can easily find influencers based on keywords or hashtags and see how many followers they have. Then you can reach out to those people directly.
Agorapulse offers a free plan that includes social media management tools to assist businesses to manage multiple accounts. Paid plans start at just $99 per month. They offer several packages depending on the number of social channels you use.
This tool allows you to schedule tweets across Facebook, Twitter, LinkedIn, Instagram, Pinterest, youtube, google+ Reddit, and WordPress.
Tailwind is a great way for businesses to engage with customers on Pinterest. Businesses are able to use it to create beautiful pins and grow their followers. Tailwind is an all-in-one tool for pin creation, scheduling, analytics, and communities.

How to Choose a Social Media Management Tool?
Social media automation tools are essential for every brand looking to grow online. They make it easier to post content across different platforms, monitor performance, and keep track of conversations. But choosing one over another can be tricky. Here are some things to consider before investing in one.
1. What Features Do You Need?
One of the most important features to look for in a social media management tool is bulk scheduling. If you don't want to spend hours manually posting content, you need something that allows you to set up automatic posts based on keywords and hashtags. Some tools offer features like this out of the box, while others require plugins or extensions.
2. How Much Does It Cost?
If you're just starting out, you might be able to find free alternatives to paid options. However, it's worth paying for a premium option if you plan to scale your social media presence. There are plenty of affordable options that won't break the bank, but there are also high-end solutions that cost thousands of dollars per month.
3. How Extensive Is Its Support?
Most people use social media platforms for work, so you want a solution that offers 24/7 support. This way, you can contact customer service whenever you need to troubleshoot a problem. Should You Look For In A Social Media Management Tool?
Social Media Scheduling Tool Features:
Analyzing & Reporting
Social media platforms offer several types of reporting options. These include standard reports, white-label reports, API access, and social listening tools for deeper insights. Standard reports give you a basic overview of how your audience interacts with your brand across social networks.
White-label reports enable you to customize the data that appears in each report. You can use this information to better target your marketing efforts. API access allows you to pull data directly into your system. Finally, social listening tools allow you to monitor conversations happening around your brand online.
Content Creation
Creating engaging content is key to growing your following. That's why many social media management tools have built-in content creation tools. These let you easily add images, videos, links, and other elements to your posts.
Some tools also offer advanced editing capabilities. For example, Buffer has a drag-and-drop editor that lets you quickly change fonts, colors, and more.
Posting Scheduling
Scheduling your posts ahead of time makes them appear at specific times throughout the day. This helps you avoid having to do multiple back-to-back posts. Most social media management tools offer scheduling options.
Bulk Posting
Many social media management tools allow you to bulk post to multiple accounts simultaneously. This feature saves you from having to log in and post individually.
Automation Tools
These tools make it easy to automate certain tasks. For example, a standard feature of social media scheduling tools is the addition of automation tools that let you create automated emails, schedule tweets, and send Facebook messages.
Integration With Analytics Platforms
You don't want to spend all your time managing your social media accounts. That's where an integrated analytics platform comes in handy. It gives you real-time insights into how your followers interact with your brand.
Monitoring & Engaging
Social Media Management Tools are essential for every digital marketer. They help us manage our accounts, schedule posts, track performance, and keep up with trends. But there are many tools out there, and it can be hard to know which ones are worth investing in.
1 – Sort, Reply & Engage With Customers On Different Platforms
A good social media management tool gives you an overview of what's going on across multiple channels. You can see how people are engaging with your brand, responding to comments, and even following up with customers on different platforms. This makes it easier to prioritize your social management efforts and ensures you're reaching your audience wherever they spend most of their time online.
2 – Monitor Performance Across Multiple Channels
Every social media manager wants to know how well their campaigns are performing. Some tools offer insight into performance metrics such as likes, shares, followers, reach, impressions, CTR, and much more. Others provide insights into customer sentiment and feedback. These insights allow you to make better decisions about where to focus your attention next.
3 – Track Key Metrics And Trends
Many social media management tools let you set goals and KPIs so you can measure progress toward those objectives. For example, you might want to increase your social media users, boost engagement rates, or improve conversion rates. Other tools include analytics dashboards, which show you real-time data about your account and campaign performance.
Content Scheduling
Social media scheduling is one of those things that sounds like it should be easy but turns out to be quite difficult. Most people are familiar with posting content to Facebook, Twitter, Instagram, LinkedIn, etc., but many people overlook the fact that each account type requires different kinds of content. For example, some types of posts require images while others require videos. Some types of posts require text while others require audio. Each kind of post has its own formatting requirements, too.
1 – Schedule Posts To The Right Channel At The Right Time
If you have a lot of content to share, it's important to plan ahead. A good social media management tool will help you create schedules for all of your accounts. It'll also help you determine when to post to each channel based on the best times for your audience.
2 – Create Custom Schedules For Every Account Type
Some social media managers prefer to manually schedule posts. However, if you have dozens of accounts, this approach quickly becomes overwhelming. That's why many social media management tools give you the ability to create custom schedules for each account type. You can then save these schedules so you don't need to remember them later.
3 – Set Up Automated Posting Rules
Automation is key to saving time and ensuring consistency. Many social media management tools let users set automated rules for certain actions. For example, you could automatically publish new blog posts at regular intervals. Or you could automatically send tweets after someone follows you.
Managing Your Audience
One of the biggest challenges facing any social media manager is managing your audience. After all, there are hundreds of millions of potential customers just waiting to hear from you. How do you find them? What do you say? How do you keep them engaged? Social media management tools can help. They typically come with built-in analytics tools that enable you to track who's visiting your site, what they're doing, and how they're interacting with your content. This information allows you to identify trends and patterns in user behavior. From there, you can use this knowledge to refine your marketing strategy.
1 – Analyze User Behavior With Analytics Tools
Analytics tools are an essential part of most social media management platforms. They usually include features that help you understand user activity on your website and across multiple channels. For instance, you may see how often visitors click through to purchase products. You may also see how much time they spend on your site before making a purchase. These insights allow you to make informed decisions about your marketing strategy.
Analytics tools can also tell you whether your current content is resonating with your audience. If not, you can adjust your messaging accordingly.
2 – Track Conversions And Sales Data
Conversion tracking is another feature found in most social media management tools. It enables you to measure the success of your campaigns by recording which links or ads lead to sales. You can even compare conversion rates between various campaigns through these social media performance reports.
Sales data is also useful because it helps you evaluate the effectiveness of your advertising efforts. For example, you might want to know how many people clicked on your ad versus how many actually made purchases.
3 – Measure Engagement Levels
Engagement metrics are another way to analyze user behavior. Most social media management tools offer features that allow you to monitor how many likes, shares, comments, and other interactions occur on your page. The more engagement you get, the more likely your followers are to return.
Digital Marketing = Social Media Strategy
Social media management tools aren't magic wands that instantly transform your business into a thriving online empire. But they can certainly help you manage your social media presence without having to devote many hours each day to the task.
However, we recommend dlvr.it – as its user interface is designed with key features for automation tools, customer engagement, social media analytics, custom reports, and content calendar post-scheduling for all social platforms. It offers everything you need to effectively manage your social media accounts. Plus, its affordable prices make it affordable enough for anyone.
What do you think? Do you use social media management tools? Why or why not? Share your thoughts below!
The best social media content management software will give you a complete view of every aspect of your social media presence. Dlvr.it has exactly the right suite of tools your business needs for multi-account management from a single interface.
What Features do Social Media Managers Need Most?
HootSuite is one of the most popular apps used by businesses to connect with customers online. But it doesn't come cheap. Here are a few things to consider when choosing a tool for your social media management.
1. Features
You'll want to make sure that the app you choose can help you grow your audience, engage with followers, and build relationships with influencers. This includes features like scheduling posts, analytics, and performance reports. Other important considerations include whether you can import data from third-party platforms such as Facebook, Twitter, Instagram, LinkedIn, Pinterest, YouTube, and others.
2. User Experience
Does the interface look clean and intuitive? Does it provide easy access to key functions? Is it simple enough to use even if you don't know much about social media marketing? Do you feel comfortable sharing personal information with the app? These factors will influence how well you perform on social media.
3. Support
When you sign up for a new account, do you receive clear instructions on how to set up each feature? Can you contact customer support easily? How long does it take to resolve issues? Are there tutorials available?
What Are the Concerns With Hootsuite Pricing?
HootSuite hides the true cost on its website. The team plans are listed at $129 per month, whereas the pro plan is priced at $49 per month. However, you must contact the team to find out what the actual monthly price is for each package. For example, the team plan includes up to 50 social media accounts, 10 social profiles, and unlimited scheduling.
Is The Hootsuite Monthly Business Plan a Good Deal?
HootSuite is one of the most popular social media management tools out there. But it doesn't come cheap. In fact, you'll have to shell out some serious cash to get access to the software. If you're looking to start a small business, here are some things you need to know about how much a business plan costs.
1. Monthly Fees
If you decide to go with the free version of Hootsuite, you won't be able to schedule posts, track results, or create reports. On top of that, you'll only be able to manage five social media accounts. If you want to expand your reach, you'll have to pay an additional fee.
2. Additional Services
Some companies offer additional services such as video creation, email campaigns, and more. The pricing varies depending on which service you opt for.
3. Upgrades
If you decide to upgrade to the paid version of Hootsuite, you'll have to fork over another $99 per month. That means you'll have to pay twice a year instead of once.
4. Discounts
Some companies offer discounts for students, freelancers, and other groups. You may also qualify for special offers based on your location.
5. Free Trial
Most companies offer a 30-day trial period before they charge you. During this time, you'll be able to test out their product and see if it meets your needs.
6. Refund Policy
Many companies allow you to cancel within 24 hours without any penalties. Others require you to wait until the end of the billing cycle to request a refund.
7. Customer Service
You should always check to see if the company has a live chat option. Some companies offer phone support while others rely solely on online forums.
Summary: Alternatives To HootSuite
Social media management tools help companies organize and streamline social media marketing efforts. They allow marketers to post content to different platforms, schedule tweets, monitor mentions, and track analytics. There are several types of tools out there, including desktop apps, mobile apps, web-based solutions, and even cloud-based options. But what exactly should you look for when choosing one? Here are some things to consider.
Social media management tools are essential for businesses looking to grow. However, it can be difficult to know what tool to use. There are many different platforms out there to choose from. So, how do you decide which one is best for you? Here are 11 social media management tools to consider.
dlvr.it
dlvr.it provides automated social media management tools that allow you to post your content to social media websites (and much more) from an easy-to-use user experience. It's perfect for those who don't have the time to manually publish content. Dlvr.it allows users to set up multiple profiles, schedule tweets, and view analytics.
Buffer
Buffer is another well-known social media management tool. It allows you to schedule posts across multiple networks, including Facebook, Twitter, LinkedIn, Instagram, Tumblr, Pinterest, and even YouTube. Buffer also lets you manage multiple profiles and accounts. Their paid plan starts at $5 per month.
Buffer is probably the most well-known tool for scheduling content. It allows you to post content to multiple social networks simultaneously. You simply enter the URL of the site where you want to publish the content, along with the date and time. Then you select the network(s) you'd like to post to. Once you've scheduled your content, you'll receive push notifications whenever someone shares your content on that particular network.
Buffer also offers analytics that allow you to see what percentage of your followers actually saw your content. This data can be helpful for determining whether you're reaching the audience you want to reach.
Sprout Social
Sprout Social is known for being easy to use. They offer a variety of pricing options depending on your needs. If you don't want to pay anything, you can still access some of their premium features. Their free plan gives you 5GB storage space, while their paid plans range from $9 – $19 per month.of Content: 11 Incredible Hootsuite Alternatives in 2022
Managing multiple social accounts on your phone isn't easy. You don't want to invest in a tool like Hootsuite because it costs money. And managing social accounts on your computer isn't much better. But what about managing social accounts without investing in anything? What about doing it yourself?
Debra Garber
VP of Finance & Operations, Chief Content Contributor, and backyard chicken farmer. I happily share my experiences traversing the wilds of social media. Will trade social media tips for fresh organic eggs. Motto: "Live the life you love, love the life you live."