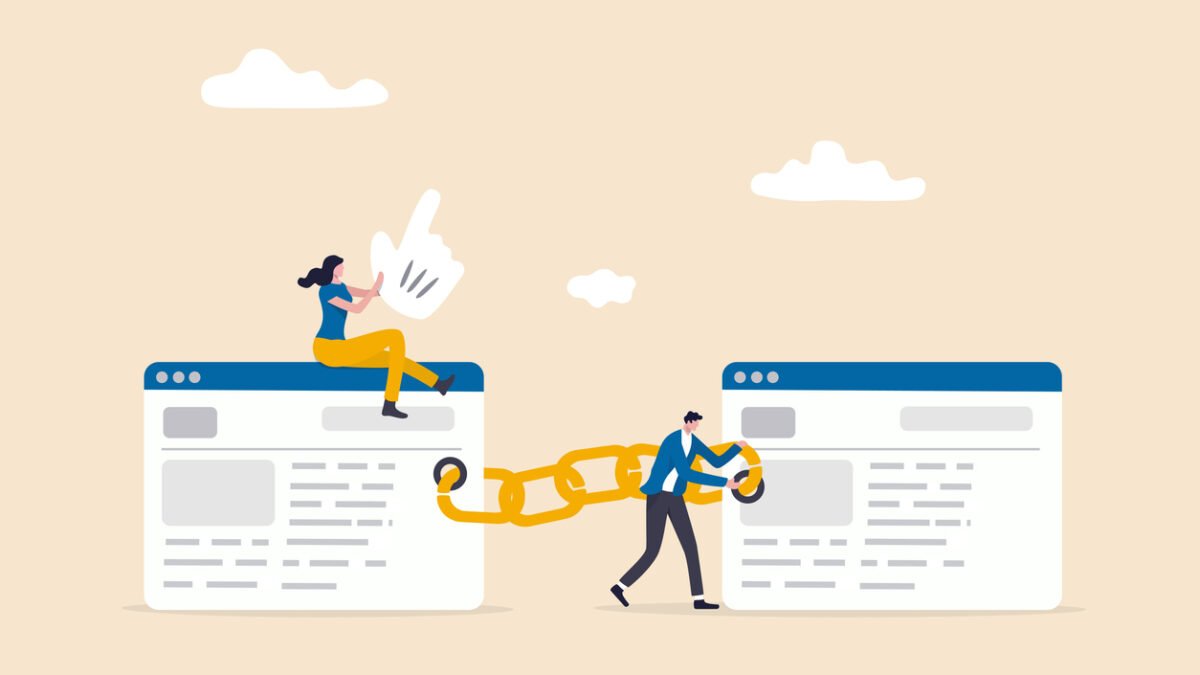 Why You Need to Use a URL Shortener
One of those things that at the moment seems like a smart idea is shortening URLs. You do want to make sure that everyone knows how to access your website, after all. Use a URL shortener for this reason alone. However, there are several disadvantages to doing this on your own. There are several solutions available, and the most of them take additional procedures to set up, to begin with. Additionally, if you don't utilize a tool that creates the shortened URL automatically, you'll have to do it by hand. Using a URL shortening tool might seem simple – but it's another important part of your social media marketing strategy.
A "URL shortener" is a program to make shorter variations of long URLs. You can use it to make it simpler to recall the subject matter of a lengthy link. A URL shortener can be compared to a bookmarker. However, you store a condensed version of a link to a specific location where you may access it later rather than storing an entire web page to your favourites bar.
Simply copy the brief URL into a browser window to return to the original link.
The capability to monitor how frequently you are shared is another advantage of employing a URL shortening service. This assists you in finding chances to connect with new audiences and may even inspire ideas for next campaigns and social media postings.
URL Shorteners Offer a Wide Range of Benefits:
1. You don't need to worry about inputting lengthy character strings
2. It makes it simpler to distribute links on various social media networks.
3. It frees up room on social media platforms.
4. Condense a large domain name into a shorter version.
5. To improve your chances of being noticed on search engines, you can add keywords.
There are numerous varieties of shorteners. In this post, we'll examine a few of the possibilities and discuss why, depending on your needs, each one might be valuable. The benefits and drawbacks of each kind of shortener will also be covered.
How to Use URL Shorteners
One of those tasks that appears straightforward but actually has a variety of approaches is URL shortening. Here, we'll examine some of the most well-liked ones in detail.
The fundamental concept of URL shortening is rather simple. You begin with a lengthy link, and the URL shortener is a straightforward tool that reduces the number of characters. People can access the original link by simply copying and pasting the abbreviated URL into the address bar of their browser.
The ease with which information may be shared online thanks to shortened URLs is fantastic. They're notably helpful for linking to destination URLs of certain articles or images when sharing web addresses on social media.
Shorteners: The Three Types
There are three types of URL shorteners: free, premium, and custom. Other free URL shorteners include TinyURL and Bitly. These services are fantastic because they are cost-free and extremely user-friendly. Additionally, they offer fundamental functions like analytics and social sharing. They are not customizable, though, and frequently have a cap on the number of redirects per site.
Create your own solution with custom shorteners – everything about your shortener may be changed, including the name, logo, appearance, colors, and even functionality. Custom shorteners are typically developed using the PHP programming language, which gives them strength and adaptability. Although they frequently cost money, they provide you with complete control over every element of your website.
Last but not least, paid shorteners are created especially for businesses. They frequently include several extras, such as analytics, social media integration, and others. For instance, you may import your complete blog archive into a single post with the well-liked WordPress plugin WP All Import. This improves your search engine exposure and makes it simpler for visitors to find earlier posts.
Effect of Link Shorteners on SEO
Those who dislike link shorteners frequently raise this problem. However, as Google's Matt Cutts explains, as long as the URL shortener is employing a 301 redirect, the PageRank and anchor text will flow via the shortened link and there shouldn't be any damage in using them.
Choose the Appropriate Tool for the Job
One of those things, URL shortening, seems like it should be simple to do, but you have no idea where to begin. It's likely that you've heard of it, seen it used on social media, and perhaps tried it yourself. Of course, it may appear trickier to use than it is. And no, in order to shorten a URL, you don't need to be a web designer or have a degree in computer science.
Shortened URLs allow you to share links more quickly and save time.
On the internet, URLs are crucial pieces of data. They instruct individuals on where to go, what to do, and how to locate items online. But it takes time and energy to type out lengthy URLs. You might want to tweet a link, but you don't want to take the time to type it out. That is why Bitly exists; by shortening links, we make it simple to share them.
Detailed Reports Regarding Your Shortened Links Are Available.
You will get thorough analytics information for any shortened link you've ever shared when you utilize Bitly. These contain information about where the link was shared and how frequently it was clicked.
The Most Well-Known Link Shorteners:
1. Bitly
Using Bitly, you can convert lengthy site URLs into shorter connections. Without having to spell the entire thing out, you can quickly share your customized links on Twitter, Facebook, Instagram, and other social media platforms.
In addition to providing users and marketers with the ability to shorten links, Bitly also allows them to track click-through rates for individual URLs, view analytics on the total number of clicks and shares for their generated shortened URLs, and integrate Bitly with other tools like social media platforms and other digital advertising dashboards.
It not only provides free accounts, but also subscription plans with analytics and personalized domains. The ability to quickly construct several abbreviated versions of a single URL is its key feature.
Therefore, you can simply copy and paste the original URL into the Bitly box, select the platforms you'd like to share it on, and tap "shorten" if you have a blog post that needs to be connected to a variety of social networking networks (especially when utilizing an automated scheduler). When someone has to read it, you may just send them the condensed version.
2. TinyURL
TinyURL is simple to use and doesn't demand that users register for an account. Enter a URL into the text box and click "Create Shortlink" to create the link.
Users can shorten any URL they like with TinyURL, a straightforward URL shortening tool. Click the "Create Shortlink" button after entering the URL you want to use. Following that, you'll have a special, one-time code that you may copy and re-paste onto your original URL.
Preview the end result before clicking on them by making personalized small URLs and using a browser extension. Sign up for a premium account at TinyURL.com if you want to know which websites people visit after clicking on your link.
Although TinyURL is free to use, you'll need to subscribe to a premium plan if you want to maintain your whole link history.
3. Yourls
Yourls, which stands for Your Own URL Shorter, is a user-friendly link shortening tool that lets you make unique short URLs for your website. You can quickly add unique domains to your account and view data on the number of times visitors click on your short URL.
The URLs you create belong to you, and by including a custom domain name in your shortened links, you may utilize them to build your brand. several practical built-in features to add new functionality rapidly. Historical click statistics, referrer tracking, and visitor location are some of the analytics tools and reports.
4. Rebrandly
It's time to check out Rebrandly if you want to brand your link shortener with your own domain name. With the help of this tool, you may accomplish so while also adding your own domains or choosing from Rebrandly's enormous database of more than 2 million domains. Even your own photos can be used.
Rebrandly allows you to directly generate and distribute brand links while you browse the web using the browser add-on. With Rebrandly, you may directly register a new URL by choosing from more than 2,000 domain extensions, including.link,.shop, and other unique links.
Because the corporate name is included in the link even if it is being utilized by another party, branded links raise brand recognition for the company. It increases link trustworthiness, and in comparison to generic short URLs, a branded link can actually increase the click-through rate (CTR) by up to three times (GSUs).
5. BL.INK
Using the link-shortening application Bl.ink, you may monitor clicks on the abbreviated URLs you create. This makes it simple to count the number of clicks on your links.
Five distinct pricing tiers are available, with prices ranging from 12 cents per month to 59 cents per day. Each tier grants access to Bl.ink's services, including SSL certificates, custom domains, and URL tracking.
The capability to monitor clicks per link is the most widely used function. For instance, you could want to see where visitors are clicking on your website if you're attempting to market a product or service. You can do that with BL.INK.
To monitor clicks on your social media posts, you can use use BL.INK. You may now view exactly what happened to a link you sent on Twitter, Instagram, Facebook, or another social media platform.
It's easy to create custom domains in addition to being able to track clicks on your website. You may ensure that your link always points to the same location in this method.
Finally, you have the option of purchasing SSL certificates. These enable you to guarantee that site users feel secure while surfing your webpages.
Why You Need to Use a URL Shortener for Your Business
It is simpler to share content across many networks when you utilize URL shorteners, which are practical tools. They enable you to use long URLs as text shortcuts by shortening them. But before you begin sharing links, there are a few things you should understand about them.
You can share material across channels by shortening URLs. For instance, you could simply copy the entire URL and paste it someplace else if you wanted to share a link to a blog post. Without having to type the entire thing out, this makes it much simpler to distribute the link.
Utilizing a URL shortener also gives you the ability to monitor how frequently your URLs are shared. When someone clicks on one of your shortened links that you've shared, a notification will appear in your dashboard to let you know. You can even set up notifications so that you get an email notification each time one of your links is shared.
Always include a disclaimer if you genuinely want to utilize a URL shortener. Make sure you give a justification for your actions and that you are not deceiving anyone. Make sure you aren't breaking any terms of service agreements as well. Some businesses forbid the use of specific kinds of URL shorteners because they believe that these tools are too simple to abuse.
Shortened URLs Have a More Streamlined Look
Facebook made adjustments to the way postings are displayed. The social network is making some adjustments to make it simpler for users to find what they're looking for in addition to modifying the feed's appearance. One of those adjustments entails URL shortening. Chris Cox, the Facebook product manager, stated in a blog post that "we've heard comments about how difficult it may be to remember large URLs." As a result, we'll soon start displaying shorter URLs.
Not every sort of link shared on Facebook will be impacted by the change. Photos, for instance, are still immediately connected to the original picture file. However, the whole URL will no longer be included in links to movies, articles, events, businesses, and groups. Links shared via comments, advertising, and status updates fall under this category. Also truncated are any links that are posted in messages.
Each shortened link will have a tiny green icon next to it for users to view. The whole URL will be displayed when they click on it. There is a button in the top left corner of the screen that allows you to keep the entire URL if you choose.
Twitter already makes use of shortened URLs. Users can share links without needing to use all 140 characters thanks to them.
Increase Traffic with Shorter Links
Why then do people employ them? The reason for this is that they want to make sure that the link is shared with as many individuals as possible.
Of course, you still have to manually type the entire address. However, it is still far quicker than attempting to copy and paste the original URL.
Shortened links are a terrific, time-efficient way to spread the word about your content. They let you track it while yet keeping your URL brief. You may shorten your URLs and monitor their usage by using a custom URL shortener. This enables you to precisely determine what information your audience is interested in knowing about your brand.
Gain More Credibility
One of the best methods to raise your brand's online trust is with a shortened URL. People assume that a short link will be simple to remember and less likely to result in broken links. Additionally, they frequently assume that because there are fewer words to type into a browser address bar, the website behind the link must be reliable.
A shorter URL encourages customer confidence and trust. In fact, customers are more likely to trust a business when they see a shorter URL, according to research done by Moz.
Share Shortened URLs on Social Media
One of the most efficient ways to reach out to potential customers is through sharing links on social media. You must make sure that the links you post are optimized for social shares if you want to increase the impact of your postings. Making ensuring that your shortened URLs are prepared for social media sharing is part of this.
Links were frequently used to abbreviate URLs in the past. But nowadays, the majority of individuals just copy and paste a URL from the address bar of their computer. Therefore, using a URL shortener eliminates the need to write a lengthy 45-character address to reach that location.
For instance, you might get something like /wp/products/product1/ if you abbreviate a URL that ends in.com/products/product1. All but WordPress users won't find much use in this. You may shorten the URL to /products/product1/ to optimize it for social media, which would make it much simpler to distribute on social networks.
To achieve this, you don't have to alter your entire URL structure. Just a few extra letters need to be added at the beginning of each URL. This strategy works well for websites when the product catalog is a primary draw for visitors.
Why You Should Use URL Shorteners, in Summary
A URL shortener is an online tool that enables you to create shortened URLs that direct users to different web pages or sites.
Therefore, why use a URL shortener? So, in addition to saving you time, it can help you have a stronger online presence. It can be challenging to type more than the allotted 140 characters if you've ever tried to tweet a lengthy URL. An integral aspect of any marketing plan, URL shorteners allow you to reduce the length of the internet links you post, making it simpler to share information about your brand on all social media platforms.