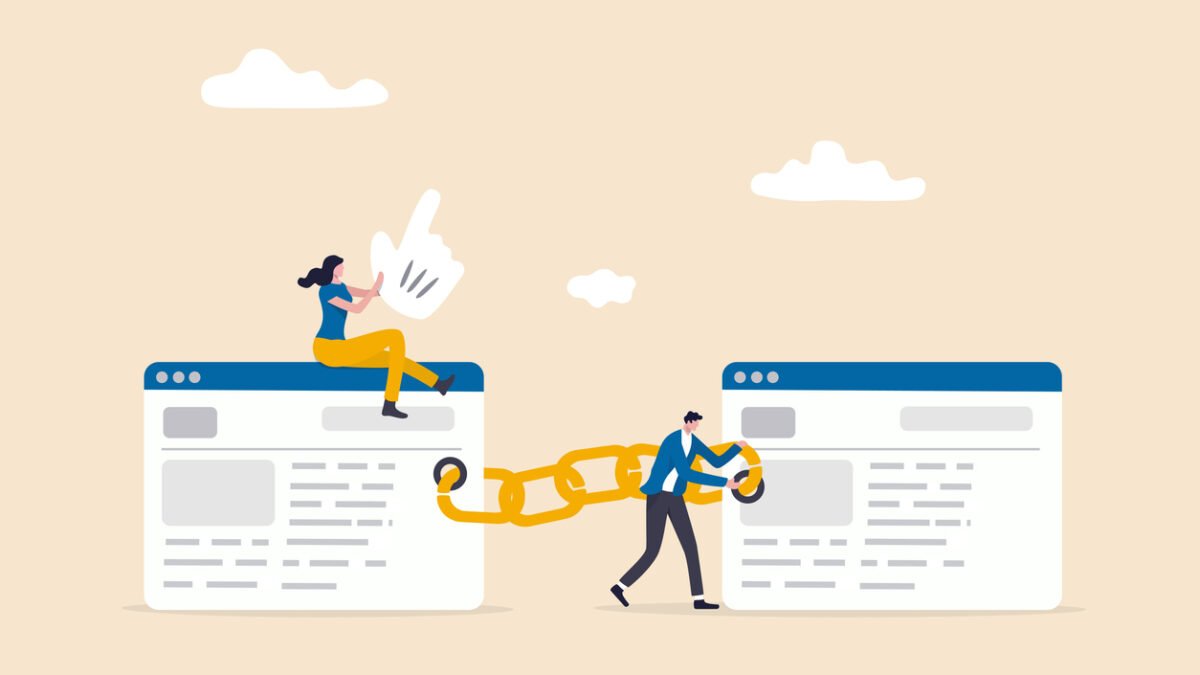 Why You Need to Use a URL Shortener
What Are URL Shorteners?
Shortening URLs is one of those things that seems like a good idea at the time. After all, you want to make sure that everyone knows where to find your site, right? That's exactly why you need to use a URL shortener. But there are some drawbacks to doing this yourself. For starters, there are a lot of options out there, and most of them require extra steps to set up. Plus, if you don't use a tool that automatically generates the shortened URL, you'll have to do it manually.
A URL shortener is a tool that allows you to create shorter versions of long URLs. You can use it to make it easier to remember what a longer link is about. You can think of a URL shortener like a bookmarker. But instead of saving a web page to your bookmarks bar, you save a shorter version of a link to a special place where you can find it later.
When you want to go back to the original link, you just copy the short URL into a browser window.
Another benefit of using a URL shortening service is the ability to track how often you're being shared. This helps you identify opportunities to reach new audiences — and it can even give you ideas for future campaigns and social posts.
URL Shorteners Have Numerous Benefits:
1. You don't have to worry about typing out long strings of characters
2. It makes it easier to share links across different social platforms
3. It saves space on social media sites
4. You can make a shorter version of a longer domain name
5. You can add keywords to help increase your chances of being found on search engines
There are several types of shorteners out there. In this article, we'll look at some of the different options and explain why each might be useful depending on your needs. We'll also discuss the pros and cons of each type of shortener.
How URL Shorteners Work
URL shortening is one of those things that seems simple enough, but there are actually quite a few ways to do it. In fact, there are over 30 different methods out there. Here we'll take a look at how some of the most popular ones work.
The basic idea behind URL shortening is pretty straightforward. You start off with a long link, and the URL shortener is a simple tool that cuts down the character count. This way, people can easily copy and paste the shortened URL into their browser address bar to access the original link.
Shortened URLs are great because they make it easier to share information online. They're especially useful for sharing web addresses on social media, where you might want to link to a destination URL of a specific article or image.
So whether you decide to go ahead and take the plunge into the world of URL shorteners, or stick with your current link service, here are five tools worth checking out.
The Three Types of Shorteners
URL shorteners fall into three categories: free, paid, and custom. Free shorteners include TinyURL, Bitly, and others. These services are great because they're free and very simple to use. They also provide basic features such as analytics and social sharing. However, they lack customization and often limit the number of redirects allowed per domain.
Custom shorteners let you build your own solution. You can customize everything about your shortener including the name, logo, design, and colors, and even add extra functionality. Custom shorteners are usually built using PHP programming language, making them powerful and flexible. They also tend to cost money, but they give you full control over every aspect of your site.
Finally, paid shorteners are designed specifically for businesses. They typically come with a lot of bells and whistles, including analytics, social media integration, and more. For example, the popular WordPress plugin WP All Import allows you to import your entire blog archive into a single post. This makes it easier for readers to find older posts and gives you better visibility in search engines.
Link Shortener's Effect on SEO
One of the most common questions asked about short URLs is their effect on SEO.
Does using a URL shortener hurt my SEO in any way?
This issue is something you'll often hear from link shortener haters. But, as Google's Matt Cutts says in this video, the PageRank, and anchor text will flow through the shortened link and there shouldn't be any harm in using them…as long as the URL shortener is using a 301 redirect.
Choosing the Best Tool for the Job
URL shortening is one of those things that seems like it should be easy to do, but you just don't know where to start. You've probably heard about it, seen it used on social media, and maybe even tried doing it yourself – and of course, it might seem more difficult to use than it actually is. And no, you don't have to be a web designer or have a college degree in computer science to shorten a URL.
1. Bitly – the Best-Known Link Shortener
Bitly is a URL shortening tool that allows you to shorten long web addresses into shorter links. This way you can easily share your custom links on Twitter, Facebook, Instagram, etc., without having to type out the whole thing.
Bitly has many additional benefits, too – it's not just a link shortening service; it also offers users and marketers the ability to create custom, secure, and private shortened URLs, track click-through rates for each URL, view analytics regarding the total clicks and shares your Bitly shortened URLs generated and integrates Bitly with other tools, including social media platforms and other digital advertising dashboards.
Not only does it offer free accounts, but it also offers paid plans that include analytics and custom domains. Its main feature is that it allows you to easily create multiple shortened versions of a single URL.
So if you have a blog post that needs to be linked to a number of different social media platforms (especially when using an automated scheduler), you can simply copy and paste the original URL into the Bitly box, choose the platforms you'd like to share it on, and hit "shorten." Then you can just send the shortened version to whoever needs to read it.
Shortened URLs help you to Save Time & Share Links Faster
URLs are very important pieces of information on the internet. They tell people where to go, what to do, and how to find things online. But typing out long URLs takes up precious time and energy. You might want to share a link on Twitter, but you don't want to spend hours writing it down. That's why Bitly exists – we make it easy to share links by creating short versions of them.
You Can Get Detailed Reports About Your Shortened Links
When you use Bitly, you'll receive detailed analytics reports about every single shortened link you've ever shared. These include statistics such as how many times the link was clicked, and where the link was shared.
2. TinyURL
TinyURL is easy to use and doesn't require users to create an account before using it. Simply type a URL into the text field and press "Create Shortlink."
TinyURL is a simple URL shortening service that allows users to shorten any URL they wish. Enter your desired URL into the input field and press the "Create Shortlink" button. You'll then receive a unique, one-use code that you can copy and paste back onto your original URL.
With a browser extension, and by creating customized tiny URLs, you can preview them before clicking on them. If you want to see which sites people visit after clicking on your link, sign up for a paid plan at TinyURL.com.
You can use TinyURL for free, but you're going to need to sign up for a paid plan to keep your full link history.
3. Yourls
Yourls stands for Your Own URL Shorter- it's an easy-to-use link shortening service that enables you to create custom short URLs for your site. You can easily add custom domains to your account, and view statistics about how many people are clicking on your short URL.
It is a small collection of PHP script files that allows you to create your own URL shortening services. You own the URLs you generate, and you can also use it for branding purposes by adding a custom domain name to your shortened links. Numerous useful built-in features to quickly add new functionality. Analytics tools and reports include historical click reports; referrer tracking; visitor location.
4. Rebrandly
If you want to brand your link shortener with your own domain name, it's time to check out Rebrandly. This tool allows you to do just that, while giving you the ability to add your own domains or select from Rebrandly's vast collection of over 2 million domains. You can even use your own images as well.
With Rebrandly you can create and share brand links directly through the browser add-on while you're browsing the web. You can register a new URL directly with Rebrandly by selecting one of more than 2,000 domains, including .link,.shop, and other custom links.
A branded link increases the company's awareness because the company name is included in the link even if it's being used by someone else. It improves link credibility, and in fact, a branded link can help to boost the click-through rate (CTR) by up to three times compared to generic short URLs (GSUs).
5. BL.INK
Bl.ink is a link-shortening tool that allows you to track clicks on your shortened URLs. This makes it easy to see how many people clicked on your links.
There are five different tiers of pricing ranging from 12 cents per month to 59 cents per day. Each tier includes access to Bl.ink's features such as URL tracking, custom domains, and SSL certificates.
The most popular feature is the ability to track clicks per link. For example, if you're trying to promote a product or service, you might want to know where customers are clicking on your site. With BL.INK, you can do just that.
You can also use BL.INK to track clicks on your social media posts. If you post a link on Twitter, Instagram, Facebook, etc., you can now see exactly what happened to your link.
In addition to being able to track clicks on your site, you can also set up custom domains. This way, you can make sure that your link is always pointing to the same place.
Finally, you can choose to pay for SSL certificates. These let you ensure that visitors to your site feel safe while browsing your webpages.
Once You Choose – Getting Started With a URL Shortener
There are several ways to create a short URL. Some people prefer to write down the full URL and cut out the parts they don't want. Others use online tools such as Bitly, TinyURL, and the others listed in this article. Still, others use apps on mobile devices.
Why Your Business Needs to Use a URL Shortener
URL shorteners are useful tools that make it easier to share content across multiple channels. They let you shorten long URLs and use them as text shortcuts. But there are some things you should know about them before you start sharing links.
Shortening URLs helps you share content across different channels. For example, if you want to share a link to a blog post, you could just copy the full URL and paste it somewhere else. This makes it much easier to share the link without having to type out the whole thing.
Another benefit of using a URL shortener is that it allows you to track how often your links are being shared. If someone shares one of your shortened links, you'll see a notification pop up in your dashboard letting you know that your link was clicked. You can even set up notifications so that every time someone shares one of your links, you receive an email alert.
If you really want to use a URL shortener, you should always include a disclaimer. Make sure that you explain why you're doing it and that you're not misleading anyone. Also, make sure that you're not violating any terms of service agreements. Some companies prohibit the use of certain types of URL shorteners because they think that they're too easy to misuse.
Shortened URL's are More Streamlined in Appearance
Facebook announced changes to how it displays posts. In addition to changing the look of the feed, the social network is making some tweaks to make it easier for people to find what they're looking for. One of those changes involves shortening URLs. "We've heard feedback about how hard it can be to remember long URLs," wrote Facebook product manager Chris Cox in a blog post. "So we'll soon start showing shortened versions of longer URLs."
The change won't affect every type of link shared on Facebook. For example, photos are still linked directly to the original image file. However, links to videos, articles, events, businesses, and groups will now include a shorter version of the full URL. This includes links posted in status updates, comments, and ads. Links posted in messages will also be shortened.
Users will see a little green icon next to each shortened link. Clicking on it will take them to the full URL. If you'd rather keep the full URL, there's a button in the upper left corner of the screen that lets you do just that.
Shortened URLs are already used on Twitter. They let users share links without having to use 140 characters.
Broaden Your Reach with Shorter Links
So, why do people use them? Well, it's because they want to make sure that the link gets shared with the maximum number of people possible.
Of course, you still have to type the full address manually. But at least it's much faster than trying to cut and paste the original URL.
Shortened links are a great way to promote your content without having to do much work. They allow you to keep your URL short while still tracking it. You can use a custom URL shortener to shorten your URLs and track where they go. This lets you know exactly what your audience is interested in learning about your brand.
Boost Your Credibility
A shortened URL is one of the best ways to improve the credibility of your brand online. When people see a short link, they assume it's easy to remember and less likely to lead to broken links. They also tend to think that the site behind the link must be trustworthy because there are fewer words to type into a browser address bar.
A shorter URL helps build trust and confidence among customers. In fact, according to research conducted by Moz, consumers are more likely to believe that a brand is credible when they see a shorter URL.
Shorten URLs are Easier to Share on Social Media
Sharing links on social media is one of the most effective ways to reach out to potential customers. If you want to maximize the impact of your posts, you need to ensure that the links you post are optimized for social shares. This includes making sure that your shortened URLs are optimized for social media sharing.
It used to be common practice to use links to shorten URLs. However, nowadays, most people just copy and paste a link directly from their browser address bar. So with a URL shortener, there's no need to type a cumbersome 45-character address to get to that destination.
For example, if you shorten a URL that ends in.com/products/product1, you might end up with something like /wp/products/product1/. This isn't very useful to anyone except those who use WordPress. To optimize for social media, you could shorten the URL to /products/product1/, which would make it much easier to share on social networks.
You don't need to change your entire URL structure to make this happen. You just need to add a few extra characters to the beginning of each URL. This approach works well for sites where the product catalog is a major part of why visitors come to the site.
Conclusion: Why Your Need to Use URL Shorteners
A URL shortener is an internet service that lets you create shortened URLs that will take visitors straight to another web page or site.
So why bother with a URL shortener? Well, besides saving you time, it can help improve your online presence. If you've ever tried to tweet a long URL, you know how difficult it can be to type something longer than the 140-character limit. A URL shortener lets you cut down on the length of your posted internet links, making it easier to post information about your brand on all social media sites – it's an essential part of your marketing strategy.