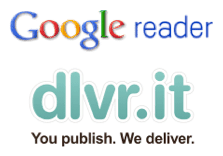 Content Curation Tip: dlvr.it + Google Reader Shared Items
This is the second in a series of blog posts explaining how content curators can use dlvr.it to power and simplify their curation efforts. Previous post in the series: The Golden Age of Content Curation
We've heard countless users ask us how they can leverage the power of dlvr.it to help them choose and distribute the right content to their social media networks. dlvr.it offers powerful content filtering tools, but if the content you'd like to share is not under your control, choosing 3rd party content based on keywords alone may be risky. Unless you understand the context of the content, you'll want to have a check point before you share it.
To insert this check point into your curation process, you can leverage the power of Google Reader's Shared Items along with dlvr.it. This will let you post interesting content to all your social networks with a single click in Google Reader. And you'll enjoy all of dlvr.it's measurement and analytics.
It's easy to set up.
1. First make sure your Google Reader sharing settings allow for public viewing by clicking on Shared Items, then 'sharing settings'…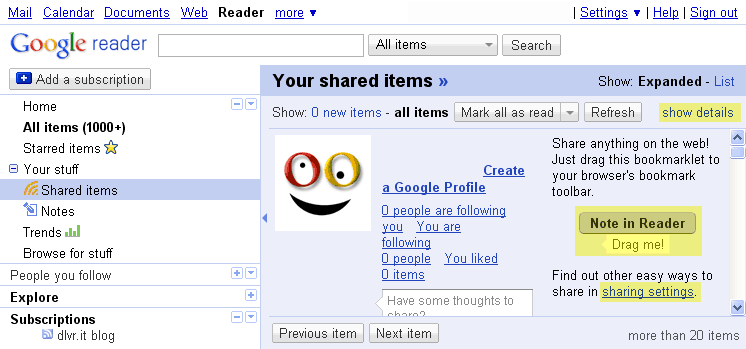 3. Then grab the feed URL by clicking on 'show details'.

4. Add this feed URL as a source in any of your routes in your dlvr.it account. And you are ready to share!
So, next time you're in Google Reader and want to distribute the article to your social network, simply hit the Share link at the bottom of the feed item. That's it – dlvr.it takes care of all the heavy lifting and you can continue reading.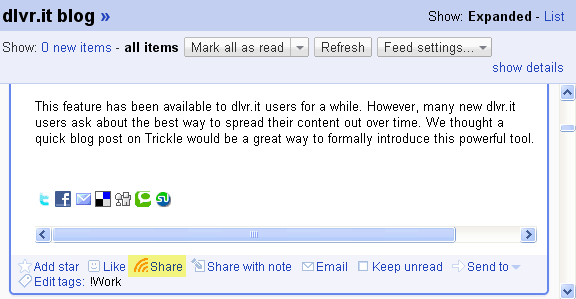 But I'm sure you don't live and breathe inside Google reader do you? You can use a little shortcut and set up your browser with a Google Reader "Share" button. It's as easy as dragging the "Note in Reader" button into your browser from your Google Reader Shared Items area. Now wherever you are online, you can simply hit the share button, edit the text box or make comments. Hit the Post Item button and dlvr.it takes care of the rest and you continue reading.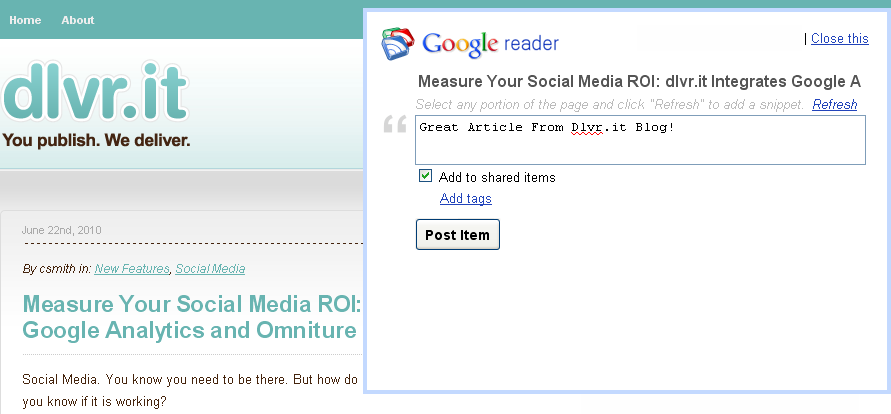 In our next post in this curation series, we'll take a look at leveraging dlvr.it with delicious.com. How do you curate content for sharing within your social media networks?
Charles Smith
Entrepreneur, Technology Enthusiast, Anthropologist / Evolutionary Psychologist.