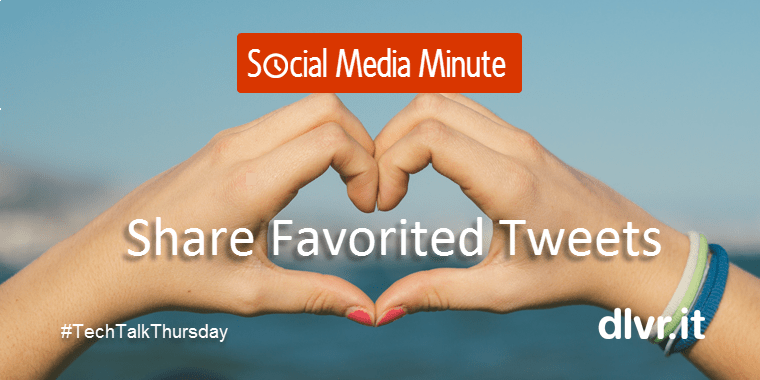 How to Convert Your Twitter Favorites into a Feed of Customer Testimonials
(#TechTalkThursday) My son is at the age now where he gets notes from girls at school (I assume he writes them back), all innocent puppy love stuff. Things like, "I like you" or "You're cute." They are folded in a special way or have drawings on them and many times great care is taken on the handwriting. This is a common adolescent behavior or at least before the entire class has smart phones and texting replaces paper and pen. It feels good to be recognized.
Whether in business or in your daily life, when someone takes the time to say, "I like you", it is flattering. This is just as true on social media. One of the best practices we follow is to favorite Tweets from customers and share the favorited tweet on our website (scroll to: 'Our Customers Love Us') and in our social media feeds.
Twitter Favorites to Testimonial Feed
We converted our 'Twitter Favorite' feed into a stream of customer testimonials. We use this 'Testimonial Favorite' feed as way to acknowledge what they have written and say "thank you" for the feedback. As an added benefit, the testimonial feed transfers the "selling" of our service to a credible, unbiased recommendation written by a third party.
Testimonials are one of the easiest way to improve your website, social media and creditability. A good one can convince a prospect to buy.
How to Share your Favorite Tweets Across Social Media
Step 1. When you come across a Tweet you want to "favorite," click the star. It will turn to orange like in the example below. The creator of the Tweet will receive a notification that you just Favorited their Tweet.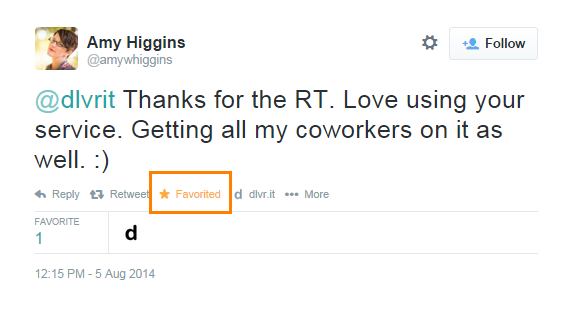 Step 2. Add your Twitter feed as a source in dlvr.it.

Step 3. First: Enter the Twitter handle to grab the Favorites from. Second: Under "Post items from" select Favorites. Third: Authorize the source.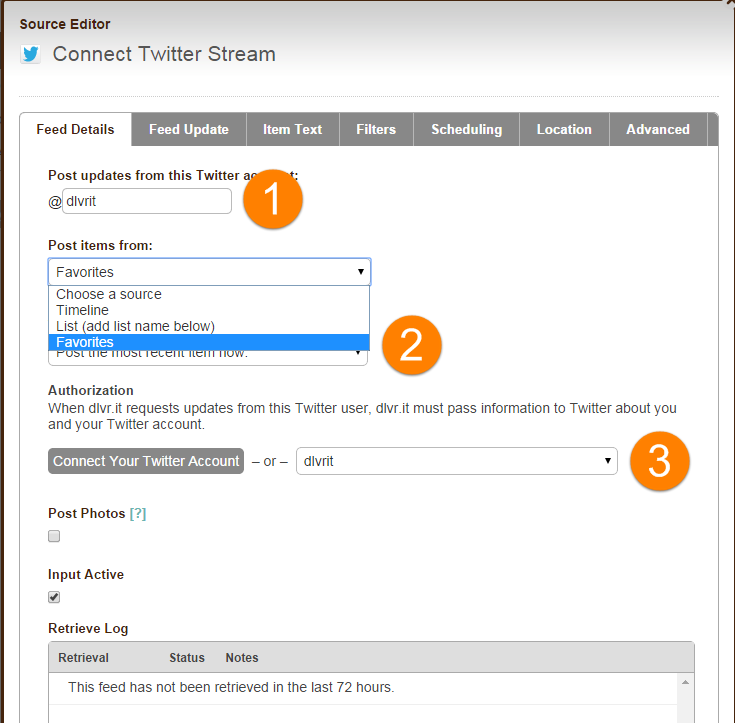 Step 4. Choose your destination(s)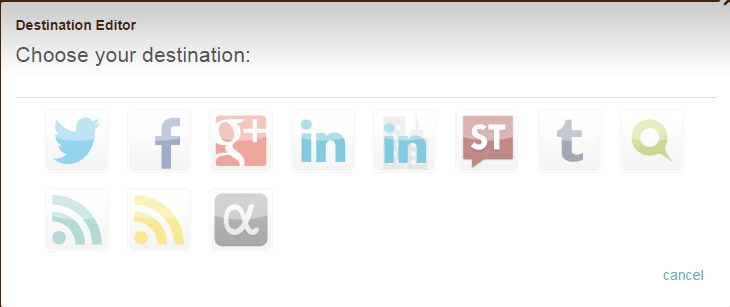 Optional. During the set-up process, explore the other tabs in the pop-up windows to customize the format of the social media update.
NOTE: The above provides a high-level overview of sharing Twitter Favorites. See A Guide to Getting Started with dlvr.it for more details on setting up social media routes.
The final output is a retweet on Twitter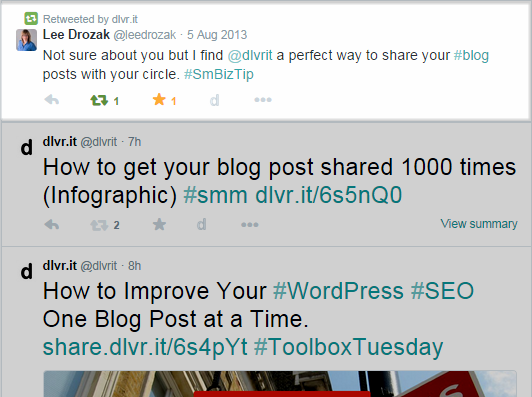 Details to Consider:
We decided to keep our Twitter favorites for our customers. Only customer feedback is Favorited.
We re-share our favorite Tweets once per week across social media.
When a favorite is shared across social media, I include the prefix: "Sharing the love:"
Now it's your turn. Start sharing your Twitter Favorites. It only takes a second to improve customer loyalty!
Feature photo by: Leo Hidalgo