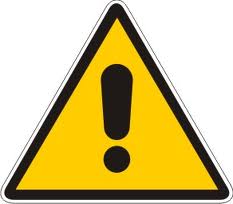 Stay Alert! Get Critical Error Notices
dlvr.it now alerts you if we encounter critical issues impacting your content distribution. If dlvr.it is unable to retrieve your feed or if we experience fatal errors when attempting to post to any of your social networks, we'll send you an email alert with information to help you fix the problem.
Our new warning system allows you to respond quickly and effectively to critical issues affecting your content and users.
Don't worry — we won't alert you every time the Fail Whale surfaces. But we will let you know when there are problems with your specific feeds or social network accounts that require your attention.
To start receiving email alerts you'll need to confirm your email address and opt-in to receiving Service Alerts.
1. Log into dlvr.it
2. Go to Settings > Account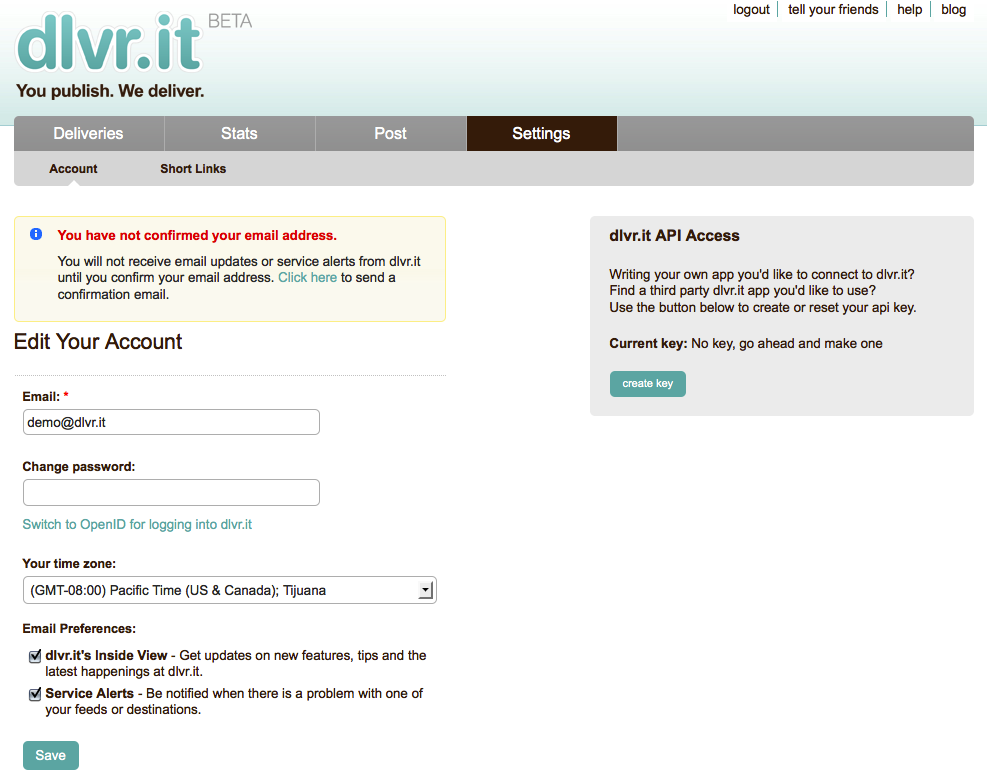 3. If you haven't already, confirm your email address.
You'll need to click on the confirmation link we send to your email address in order to confirm.
You will not receive alert emails until you've confirmed your email address.
4. Under email preferences, select "Service Alerts"
5. Save
Charles Smith
Entrepreneur, Technology Enthusiast, Anthropologist / Evolutionary Psychologist.