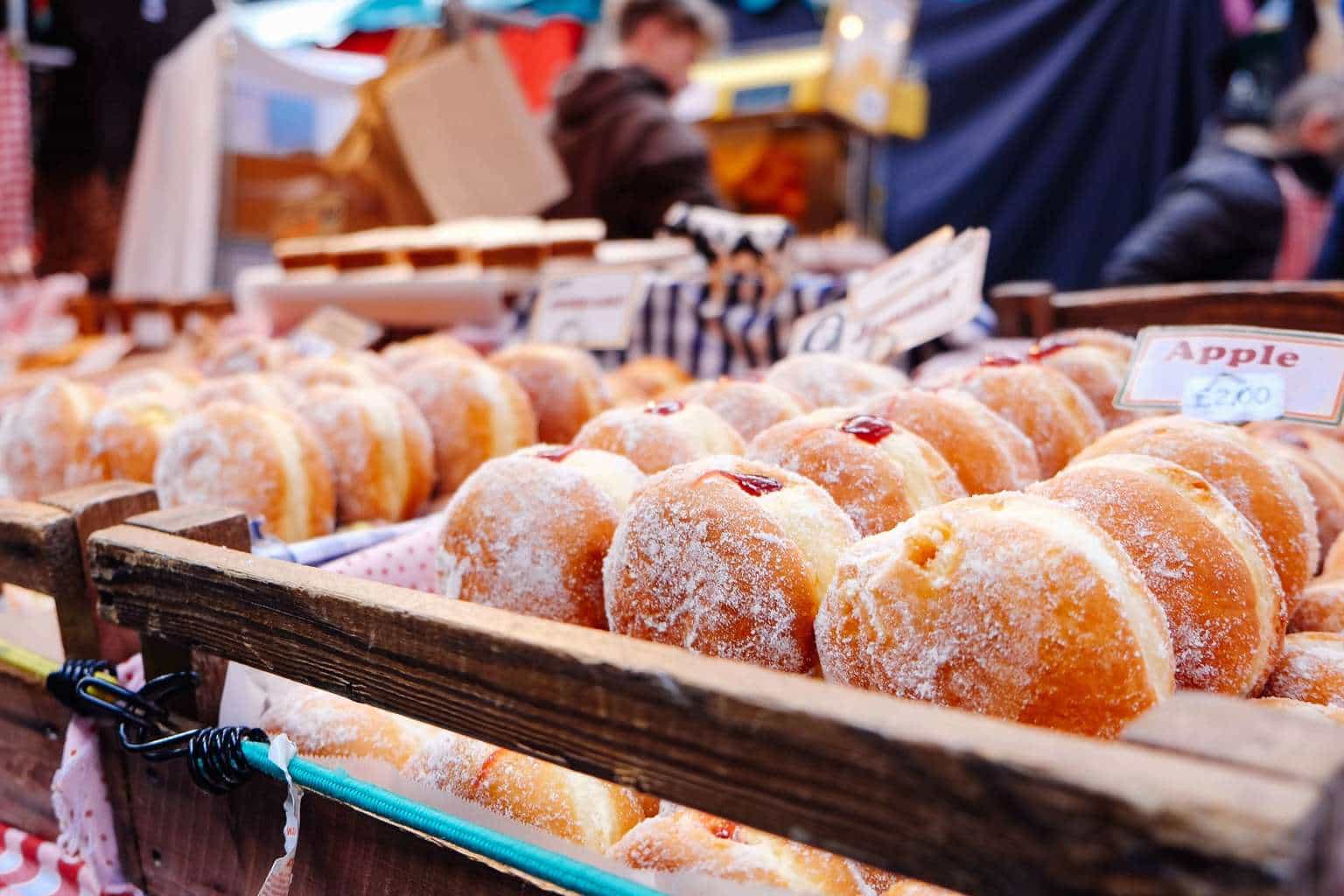 How to Create the Perfect Facebook Business Page [Complete Guide]
Recently, there has been lots of water cooler talk that Facebook is deleting likes generated by now-inactive accounts. What does this mean for your Facebook Business Page?
The rumor bears resemblance to a long-circulating Facebook hoax claiming that the social network planned to delete inactive users unless they liked or shared a specific status or image. Well, according to Snopes.com, the rumor mill is: Mostly True.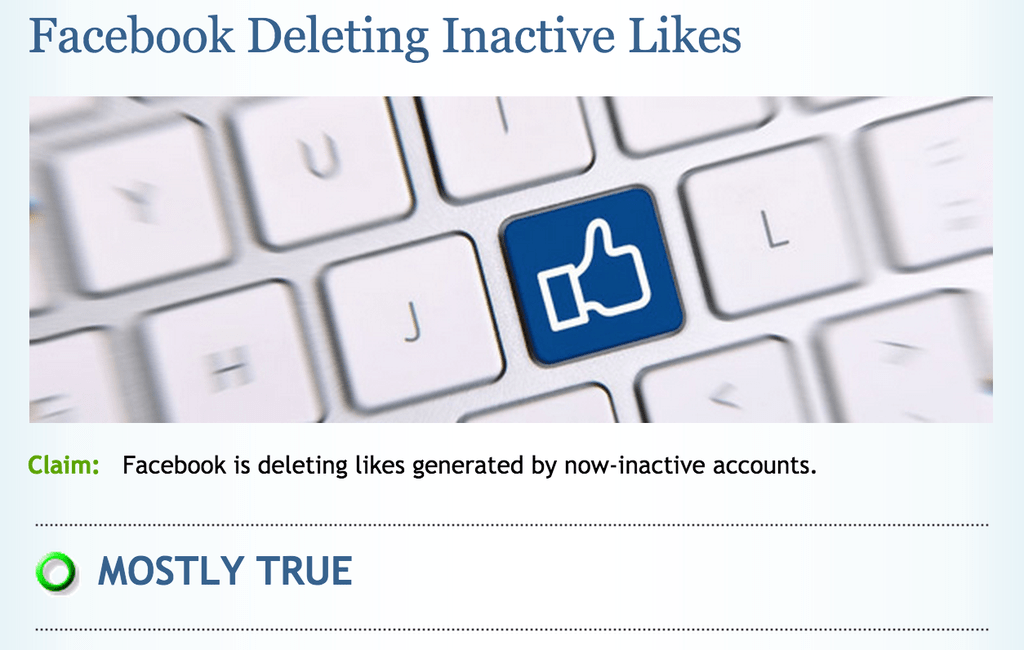 So, what does this mean for your Facebook Business Page?
According to Facebook, there are two primary benefits to removing voluntarily deactivated and memorialized Facebook accounts from Pages' like counts:
Business results: Removing inactive accounts from Page audience data gives businesses up-to-date insights on the people who actively follow their Facebook Business Page and makes it easier for businesses to find people like their followers through tools like lookalike audiences.
Consistency: We already filter out likes and comments generated by deactivated or memorialized accounts from individual Page posts, so this update keeps data consistent.
What's the bottom line?
According to the announcement, businesses (not personal users) might observe a dip in page likes (not friends) as Facebook purges inactive or memorialized accounts across their network.
Everyone benefits from meaningful information on Facebook. It's our hope that this update makes Pages even more valuable for businesses.
Now that you can't blame your lack of traffic on Facebook internal policies, what can you do to increase click-throughs?
If you want more traffic to your Facebook Business Page, focus on getting more shares and likes, right? Although that's true (Snopes is not able to disprove it), it's not the only way to generate more traffic. Here are nine thought provoking questions to help get more people to click on your post.
1. What's the ideal length of your Facebook post?
(a) Under 80 characters
(b) Over 80+ words
(c) Over 100 characters
According to a study from TrackMaven, posts with 80+ words garner 2x's as much engagement. While this by no means implies every post published should be a novel, it does clarify that updates, that require it, should include context language — Facebook users are willing to read!
But….
2. Why keep link titles under 100 characters?
When you're uploading a link directly to your News Feed, if the original post has a lengthy title, be sure to click into the title to edit it. Any title above 100 characters gets cut off when posted on your Facebook Business Page, and you don't want the core message to disappear as a result!
3. What's up with your punctuation @#$!?
According to the same TrackMaven study published on HubSpotBlogs,
Posts with hashtags (#) see 60% more interactions on average
Posts with exclamation points (!) see 2.7% more interactions on average
Posts that ask questions (?) garner 23% more engagement on average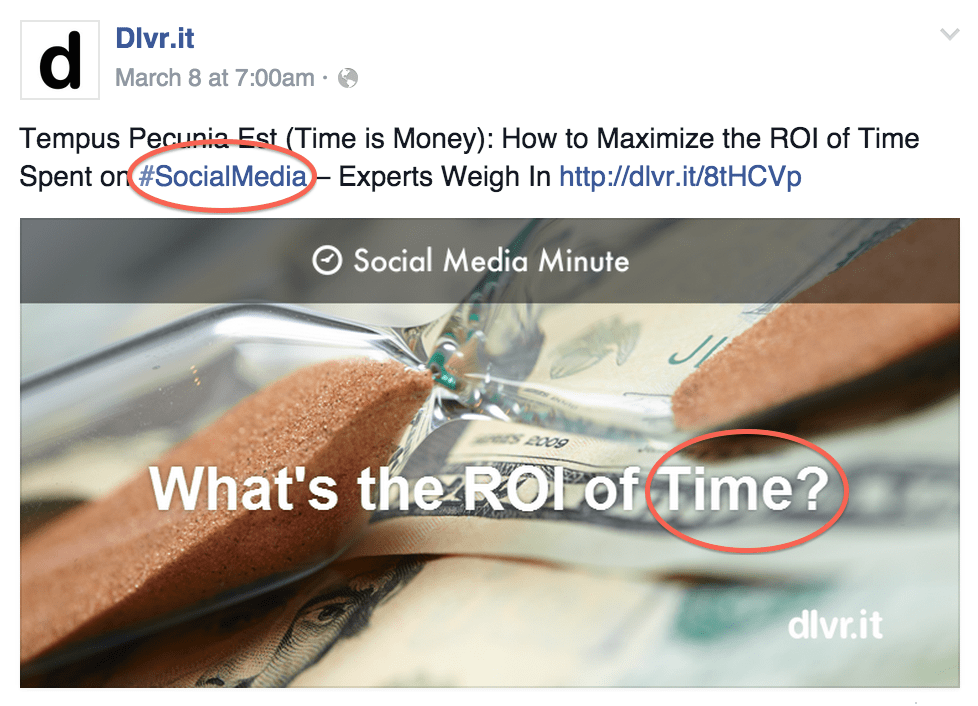 4. And, don't forget the silly emoticons. Do they add value? You bet!
According to an AMEX Open Forum study, emoticons can result in a few different results on Facebook:
Posts with emoticons receive a 33% higher share rate
Posts with emoticons receive a 33% higher comment rate
Posts with emoticons receive a 57% higher like rate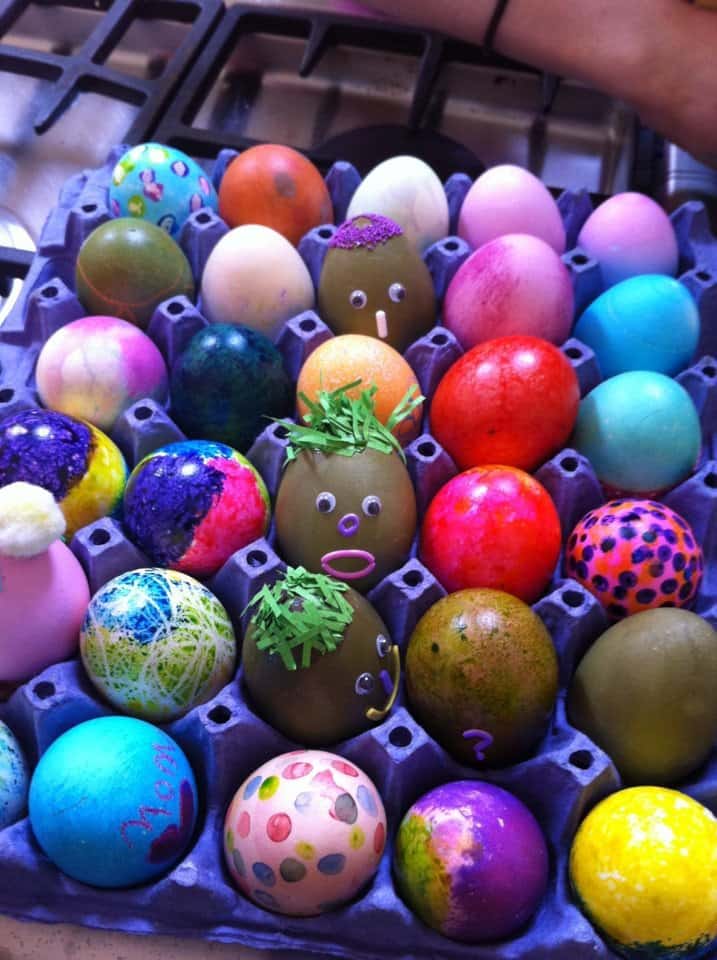 5. Did you know that images within your wall posts are clickable?
It's true! You should consider using an image that contains a call to action versus one that looks like a stock image. According to online retailer Dollar Shave Club,
During a three-week test, the Sign Up call-to-action button delivered a 2.5x higher conversion rate than comparable social placements aimed to drive new user acquisition. — Brian Kim, Director of Acquisition, Dollar Shave Club
Currently, there are seven calls to action available on Facebook Business Pages:
Book Now

Contact Us

Use App

Play Game

Shop Now

Sign Up

Watch Video
Here's what the Call-to-Action button can look like on your page (Facebook provides stats in the sidebar for how many people click the button).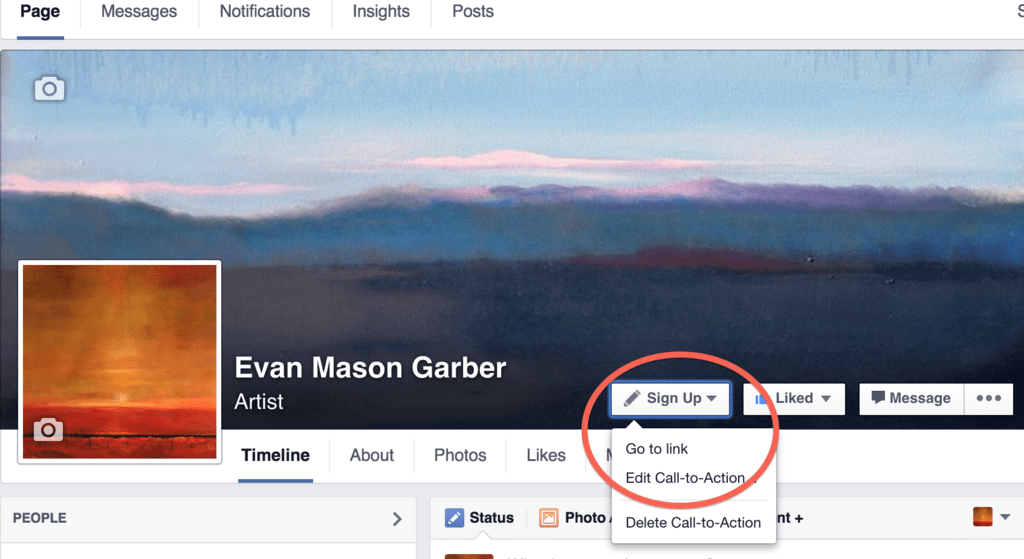 6. How many Facebook posts per week is too many? At what point does your posting frequency affect the number of clicks you generate?
From our post on The Unscientific Guide to Determine Best Times to Post on Facebook:
Best Post Frequency: Data from KISSmetrics indicates that .5 posts per day (1 post every 2 days) will achieve the most likes on Facebook

Best Engagement Facts:
86% of posts are published during the work week with engagement peaking on Thursday and Friday
Engagement rates fall 3.5% below average for posts published Monday through Wednesday
Facebook's "Happiness Index" spikes 10% on Friday
7. What is Engagement on Facebook Business Page?
Someone leaves a comment on your wall posting. What is the best choice to boost your engagement?
(a) Like the comment
(b) Delete the comment
(c) Respond to the comment
According to independent research by Neil Patel, responding to each and every comment has a huge impact on clicks. Status updates that contained responses received 9% more clicks.

Responding to each and every comment =
Engagement = 
Huge impact on clicks
8. Tell me again, when is the best time to post on Facebook Business Page?
If you ask ten different people, you'll get ten different responses. You have to keep testing to determine optimal post times. Here are some suggestions to test this week:
Best Days to Post: Thursday and Friday
Best Time of Day to Post: Optimal time is early afternoon in the time zone with most of your audience
Best Times to Mix up Post Times: 

Publish after work hours. According to the aforementioned TrackMaven study, posts published after hours (5 p.m. – 1 a.m. EST), see 11% more interactions than those published during the day (8 a.m. – 5 p.m.). They also see 29% more interactions than those published before work (1 a.m. – 8 a.m.). This calls on a need to publish our weekly posts at varying times, including after folks have clocked out of work for the day.
Publish on weekends. In a similar vein, TrackMaven found that posts published on Sundays get 25% more Likes, shares, and comments than Wednesday posts — even though fewer than 18% of posts are published on weekends.
Last question,
9. What have you missed? Where's the image?
It's been proven that posts with engaging images generate the most click-throughs.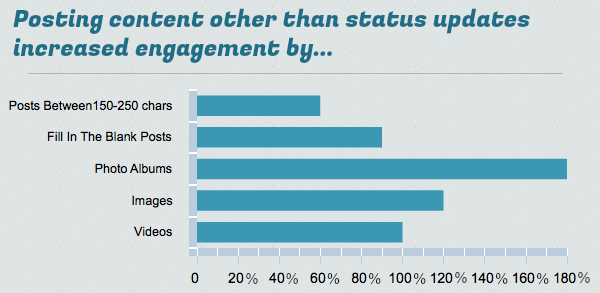 That's it. If you start with these nine Facebook tips above, you're guaranteed to generate more clicks!
Debra Garber
VP of Finance & Operations, Chief Content Contributor, and backyard chicken farmer. I happily share my experiences traversing the wilds of social media. Will trade social media tips for fresh organic eggs. Motto: "Live the life you love, love the life you live."