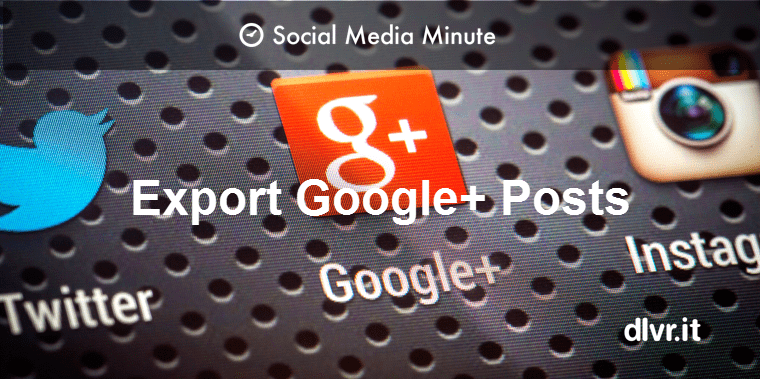 How to Create a Google+ Feed to Easily Share Posts Across Social Media
It is a well-known fact that Google Plus is an extremely important marketing channel and should be a key component of your social media strategy. With over 150 Million users and 50% of them logging in daily, add in its search ranking ability, you have to assume this is where many of your potential customers are spending time. However, not all of them actively participate on Google+. If you are using Google+ plus as your primary social network and want to tap into audiences across social media including Twitter, Facebook, LinkedIn, Tumblr and more, we'll show you how to create a feed to easily share your Google+ posts.
Step 1. Fetch the username and ID number of the Google+ account
Go to the Google+ account you want to share. Example: https://plus.google.com/+dlvrit/posts
Scroll over the Google+ name on any of the posts
Copy the Link. You will need the long string of numbers: https://plus.google.com/114455065348795049568
Step 2. Create the Feed
Append this URL with the long string of numbers you pulled in Step 1 (above): http://dlvritplus.appspot.com
The finished example should look like this: http://dlvritplus.appspot.com/114455065348795049568
Step 3. Route the content to social media
Add the new feed URL to a dlvr.it route and share your Google Plus posts to all your social networks. The finished route will look something like this:

Example of a Google+ post as a tweet: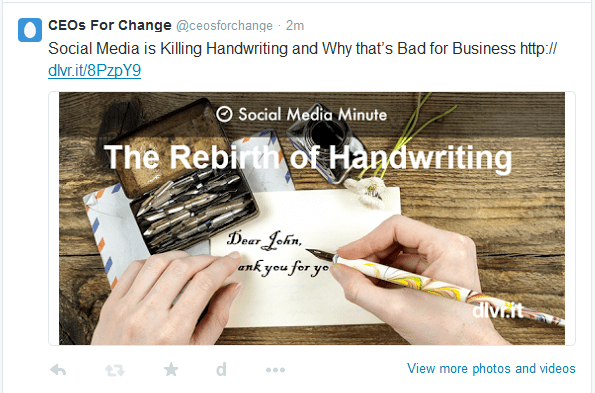 Use your newly created feed to share across social, display a widget on your website or filter and mash-up to create something new.