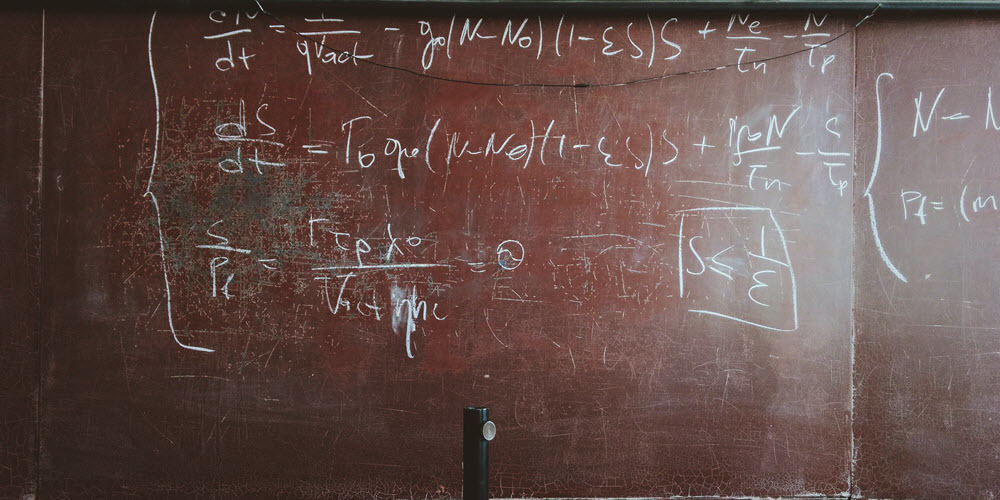 How To Use Google Plus For The Best Social Media Results
Still not convinced you should be on Google Plus or maybe you don't know how to use Google Plus to achieve the best results? According to the Global Web Index, Google Plus is the second largest social platform worldwide. As a matter of fact, Google Plus has over 500+ million registered users. If you are not already creating a community and sharing your content on the platform, maybe it's time to give it a second look.
Before we show you how to use Google Plus, we'll address why you should use it.
Why Use Google Plus?
Search Engine Optimization (SEO) experts have been debating the value of Google Plus and its impact on search rankings. There is evidence to suggest that Google Plus posts do pass SEO benefits (not found with Facebook and Twitter for example). However, as with all things regarding Google search, no one "really" knows for certain. In our research to discover whether or not Google+ impacts search rankings, we found only one factor that the experts do agree on that has the highest impact on search results.
Enhance your SEO: Content shared on Google Plus is indexed more quickly and appears in search results faster than any other social media channel. Read 10 Dead Simple Tips to Take Advantage of Google Plus for SEO
Brands are people too: Unlike Facebook, Google Plus Pages will have the ability to interact and engage with any Google+ user – a major plus.
Increase Engagement: Google Plus circles are a natural way to target specific content to users. This targeting allows for the right content to be seen by the right customer (taking your privacy settings into consideration). As a result, you should expect higher engagement.
If you are already using dlvr.it to share content on Twitter and Facebook, in just a few clicks, increase your brand visibility on GooglePlus
And Don't Take Our Word for It…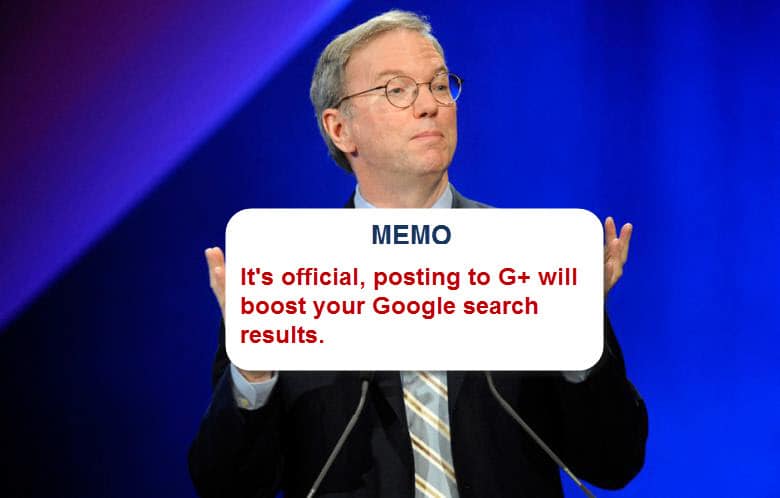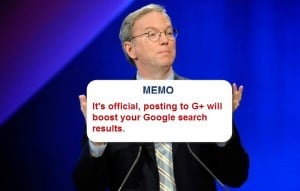 According to excerpts posted by the Wall Street Journal from Eric Schmidt's new book, ''The New Digital Age', Schmidt explains what the importance of content posted to Google Plus has on search results. It should come as no surprise that Google would tie the two together. Search is Google's big moneymaker. If Google wants people to engage on Google Plus, connecting it with search is one sure way to do it.
The critical extract reads: "Within search results, information tied to verified online profiles will be ranked higher than content without such verification, which will result in most users naturally clicking on the top (verified) results. The true cost of remaining anonymous, then, might be irrelevant."
Maybe it's time to give Google Plus a second look – the second largest social platform. Google Plus has the size in numbers of users but now the missing link to search is there.
If you need to scale content distribution and want a concrete example of how to use Google Plus, read more about dlvr.it's Google Plus posting tool.
The Relationship of +1's and Pagerank

Cyrus Shepard, Direct of Audience for Moz, shares research on the power of +1's.
Google has replaced Pagerank influenced links with nofollow, which pass no link equity. This nofollow includes profile links, "contributor to," and shared URLs. With one exception – Public +1's remain followed.

For now, whenever a visitor +1's your content without sharing it to their stream, this results in a followed link as long as the visitor has +1's set to "public." This result could be an oversight, or Google could remove these followed links soon. For now, jump on the opportunity as this may be the last remaining place that a +1 may "actually" pass link equity.
To support the Moz research, Searchmetrics found Google +1's have the single highest correlation with Google search ranking (0.4), higher than the number of Facebook shares (0.34), the number of backlinks (0.34), and total Facebook Likes, Shares, and Comments (0.34).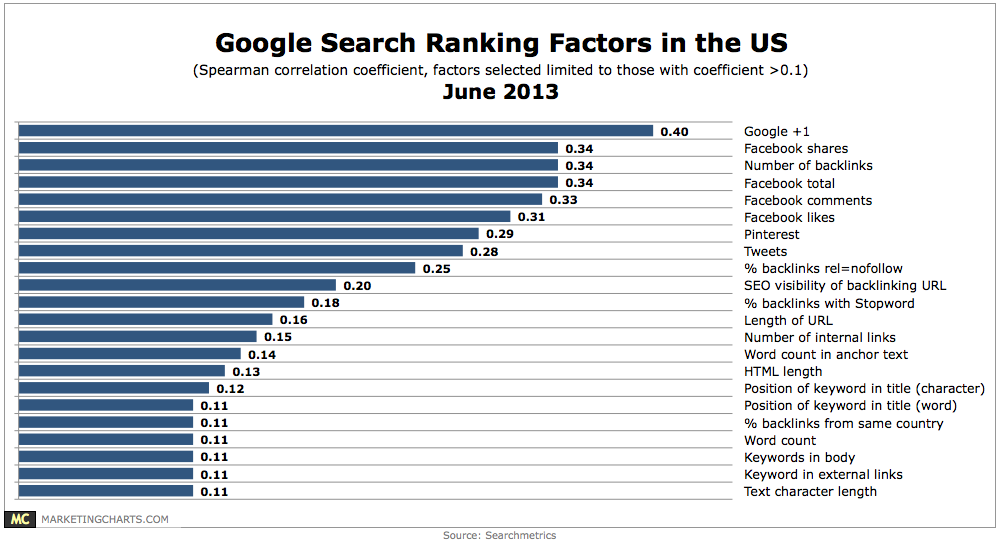 Cyrus summarizes:
The point is not to go out and accumulate a bunch of +1s.The point is, and the evidence seems to suggest, that earning a link on Google Plus is like earning any other type of editorial link, and these links have actual value with real benefits.
9 Steps to Boost +1's
One (not so secret) way to use Google Plus is to create great content and build an audience for that content. Great content boosts the number of Google Plus +1's. As shown in the image above, +1's impact search. To say it another way – great content creates better search results.
Below are a few suggestions to grow your Google Plus audience. The links provide support material for each suggestion.
It all starts with writing great content your audience enjoys. A +1 is an endorsement of the quality of your content much like a Facebook Like or a Twitter favorite.
Add the +1 button to your blog content to encourage participation from your readers.
Follow to be Followed. Add relevant people to Google Circles. They will likely reciprocate the follow. Adding followers will expose your content to more people and increase the likelihood of more +1s.
Include a hashtag when you post to Google Plus. This broadens the reach of your content and exposes it to people following that hashtag.
Link Google Plus content to Facebook, Twitter, and other social networks.
Post content to Google Plus at the optimal time when most of your audience is listening.
Mention potential customer's Google profile in your content. They will get notified. This mention brings your brand to their attention.
Promote your Google Plus profile in your email signature.
Start and follow communities relevant to your niche.
How to Use Google Plus
Google continues to weave Google Plus into its products. For example, in search, on calendars, in Gmail, Hangouts, etc.  It's social with circles, new communities, and video hangouts. To repeat, Google+ is a proven SEO builder.
When it first launched, many businesses rushed to the social network to see how it could boost search and social media results.
There were 1 million+ business and brand pages created on Google Plus in the first six months. Google Plus currently has over 500 million personal users. Google Plus has come a long way in a year and a half, and is now deemed essential for SEO, and key to local business results.
In working with clients, Google+ is one of the big four networks on which we focus along with LinkedIn, Twitter, and Facebook.
Remember that Google Plus IS Google!
It is not just another social network — it is at the heart of all things Google. A point often overlooked is that you don't always have to be logged into Google Plus to take advantage of amplification and reach options.
The key is being social. Create circles. Your advantage as a marketer is that studies over the years show that people buy after making an emotional connection with those they feel they know. Google Plus is ideal for this, but you have to resist the urge played out by many – to simply robo-post links to content. That's not social.
At the heart of the network are your circles, so here's a short overview video on them:

 There are two types of accounts on Google Plus  – a personal account, and a business page (similar to the way Facebook operates). Both offer different marketing opportunities with the personal account allowing you to create circles of colleagues, prospects, and industry experts. The company page is key for reviews of brick and mortar businesses, and for general SEO for all businesses. You can follow both individuals and businesses on Google Plus.
Google is looking for coding clues to "relationships" between entities online. One popular example is that when you are the author of the content, you can signal that from your Google Plus personal and company pages. This relationship will help your SEO and Google will show your Google Plus+ profile pic in search returns when you are the author of content (for content in a search).
Google is YouTube, and integration of videos is a key factor in Google Plus. This connection is an advantage to marketers because videos give you a better chance to connect with prospects – emotionally.
Business Brainstorm: More Ways to Use Google Plus 
Businesses have yet to wrap their strategic and tactical minds around ways to take full advantage of the existing Google Plus system. Here are four initial brainstorms:
 An example of Google Ripples is shown above. Hover over each person who has posted about this particular URL and see what they said. Larger circles show an origination post, with smaller circles capturing those that reshared it — a gauge of influence.
____
Pro Tip: use dlvr.it's Auto Poster for Facebook to post to Facebook without having to schedule it first.
Please share you experience with Google Plus. How are you using it for your business? We'd love to hear from you.
Are you still struggling with how to use Google Plus? Continue reading more on how to use Google Plus: How to Use Google Plus Local To Make the Most of Search.
Debra Garber
VP of Finance & Operations, Chief Content Contributor, and backyard chicken farmer. I happily share my experiences traversing the wilds of social media. Will trade social media tips for fresh organic eggs. Motto: "Live the life you love, love the life you live."