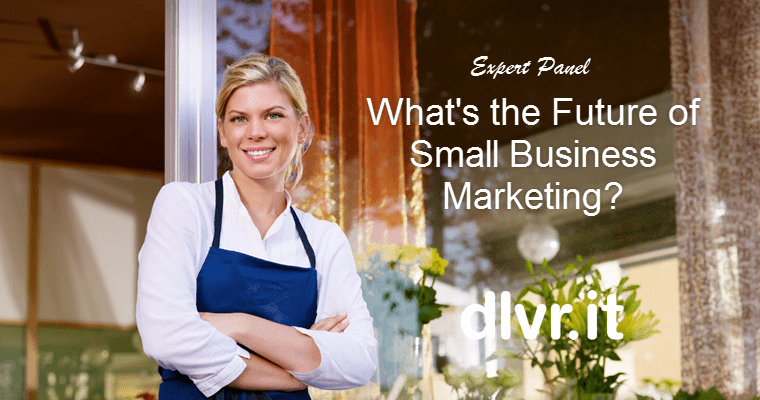 Expert Views on the Future of Digital Small Business Marketing
The last few years have been crazy for small businesses and their marketing strategies. Today, there are so many different aspects of online marketing it's difficult to remain current and know where to put ones time and energy. This leads to questions such as, what social media networks should I focus on, what tools do I need and how much time and energy should be devoted to mobile, search and SEO?  The bigger question for most of us is, what's next? To enable us to answer these questions prospectively, we queried a few select marketing, brand and technology experts who focus on helping small businesses succeed online.
"What will online small business marketing look like in 5 years?"
Maria Ross – Brand strategist, author and speaker, Red Slice
As seen recently with the Facebook experiment backlash, I think that small business marketing will be more defined in 5 years in terms of sharing and privacy. Right now the tools available to small businesses are kind of the wild wild west which is great as many small businesses are free, i.e., blogging,  linked in groups, social media. But privacy concerns and consumer backlash may spell an end to this party in terms of how these tools can be used by marketers, how easily we can target audiences and other privacy concerns. This may unfortunately result in a pay to play atmosphere to vet which marketers can take advantage – and what type of consumers will openly share all that data anymore.
I do think consumers (and I include b2b buyers in this as well) will continue to get more savvy about marketing pitches and how much data they share so it will be even more important for small businesses to build trust relationships with prospects through their marketing efforts rather than direct cold sales pitches. This continues the trend we're seeing now,  which is why content marketing is so important! I would love for "mass untargeted marketing" to be officially dead in 5 years so people only see and hear what's relevant to them, but I doubt this will come to pass.  But the truly successful small business marketers will be more focused on quality over quantity than ever before because with all the options and noise they will be forced to be.
– Maria Ross, Red Slice LLC, @redslice

Matt Heinz – President, Heinz Marketing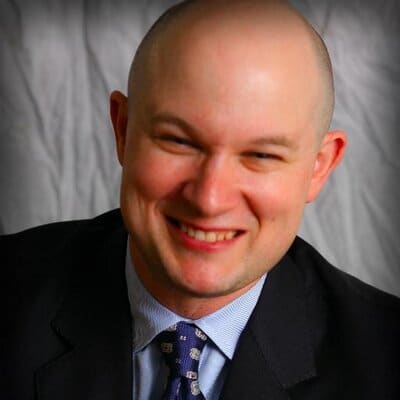 Today's marketing technology has created a level playing field for companies big and small.  You can be a mom-and-pop retail shop and literally compete against Fortune 100 brands now across social, content and community channels.  Small businesses are experimenting and innovating in many cases faster than the big guys, who too often are stuck in the "old way" of doing things and are slow to change.
Innovative, nimble small businesses five years from now will be competing and winning more regularly against their larger competitors.  It will be fun to watch.
– Matt Heinz, Heinz Marketing, @HeinzMarketing 
The great news is that now, with a couple days of thought and effort, small businesses can create an amazing looking website with tools from Weebly, Wix, and SquareSpace. In five years, small businesses will be focused on having great mobile sites, which will be more than responsive versions of their full screen websites.
In the next five years, small business owners will become much more concerned about SEO. Ranking local businesses in Google will become much more competitive as everyone will be engaged in basic citation building. I believe coupons will migrate from offline formats like Pennysavers and newspaper circulars to online formats. I believe companies like RetailMeNot will start making it easier for small businesses to distribute coupons online.
– Marc Prosser, FitSmallBusiness.com, @fitsmallbiz

Ramon Ray – Technology Evangelist, Smallbiztechnology.com and Infusionsoft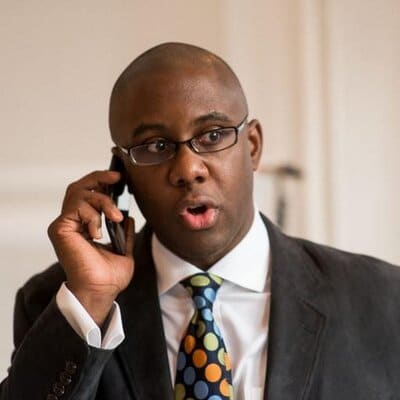 Nothing much will change for most businesses. However, there will be wider gap between those who have no to little clue about marketing and/or marketing technologies and those who do.  In the next 5-years, I see more tools, cheaper tools, more integrated tools and easier to use tools available.
– Ramon Ray, Smallbiztechnology.com, @ramonray
Debra Garber
VP of Finance & Operations, Chief Content Contributor, and backyard chicken farmer. I happily share my experiences traversing the wilds of social media. Will trade social media tips for fresh organic eggs. Motto: "Live the life you love, love the life you live."