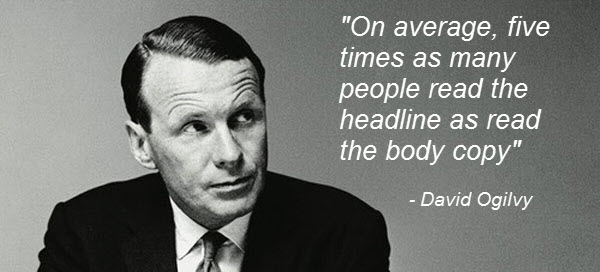 9 Powerful Types of Headlines Guaranteed To Get Noticed
The tsunami of social media updates has turned us into skimmers, scanners and browsers.  Facebook alone sees 2.4M updates every minute while 400M updates flow through Twitter pipes every day. As if we were treading water keeping ourselves from drowning in a pool of updates, we spend nanoseconds frantically swiping, scrolling and thumbing through social media streams trying to find headlines that pull us in. Whether it is clever, funny, or informative it jumped out of the stream and demanded our attention as if it had superpowers. We click and so begins our journey.
As the creator, you achieved your first goal. You moved us from browsing to reading. According to copyblogger.com, 80% of readers won't make it past the headline. Maybe you do possess a superpower. However, your challenge now is backing the promise of the headline with substance that pulls us into the article. (We'll save that discussion for another day.)
Your blog content lives and dies by the headline. The headline has always been important but more so today. Competition for attention is at an all time high. Anyone can create content. Your competitor is just a thumb swipe away. Over 50% of content consumption happens on a handheld device. These real-estate starved devices lack the space for anything more than a headline showing in your stream. It is more important than any other time since the Gutenberg Press that we perfect the art of headline writing.
 Upworthy.com for example, gets serious about headlines. They brainstorm up to 25 headlines for each piece of content. Their time is well invested. The perfect headline can increase traffic by over 500% according to their analytics. David Ogilvy, hailed as "The Father of Advertising", said this about headlines,
On average, five times as many people read the headline as read the body copy. When you have written your headline, you have spent eighty cents out of your dollar.
 The headline must awaken a curiosity and create a hunger for new information. There are many different styles of headlines (intrigue, suspense, informative). Google is full of hundreds of how to articles on writing compelling headlines. I wanted proof. What really does work?
What drives readers to click?
As a youth coach, I never tell the kids "Practice makes perfect." Instead, I say, "Practice makes progress." Striving for progress will make our lives less stressful. Same goes for headline creation. There are too many variables that we cannot control as our readers consume content including mood, need, location, demand on their time, kids screaming, and thousands of other distractions. However, there are number things we can make progress on.
1. STOP using
you, your, you're, must or need

or risk a 20%+ drop in clicks according to Outbrain.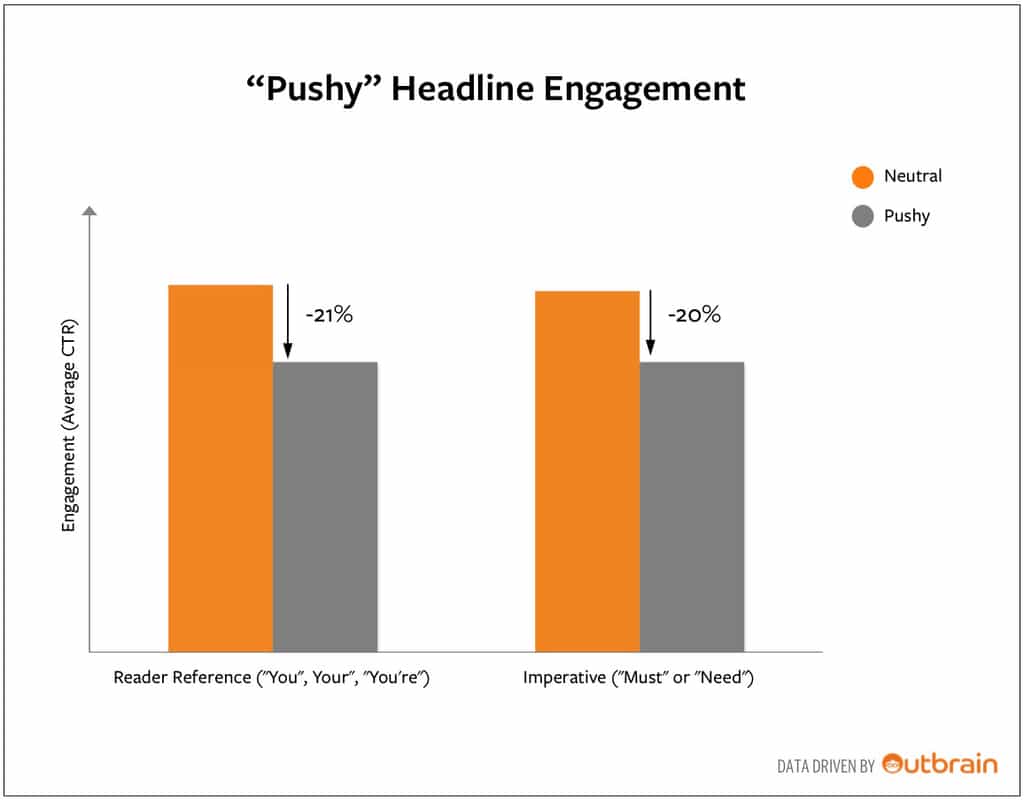 2. Use testimonials. LKR Social Media improved conversion by 24.31% using this technique.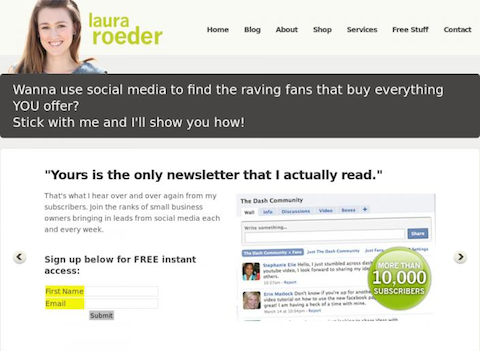 3. The "top x of something" headline format outperforms all headline formats – (for example: 9 irrefutable laws for writing irresistible headlines).
Headlines that contained odd numbers had a 20% higher click-through rate than a headline with even numbers.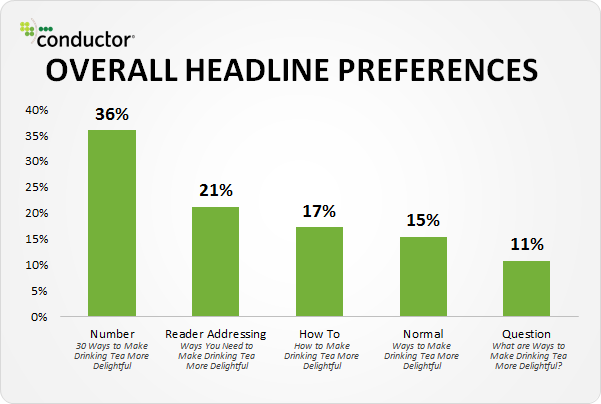 4. Size matters. If you're optimizing for SEO keep the headline at 65 characters max. Google shows only the first 65 characters of a title. According to Outbrain blog headlines containing 60-100 characters perform the best.
Research from the direct mail industry shows that the most effective headlines are eight words or less. Magazine copywriters have to write tight headlines due to space concerns, just like Twitter users.


5. Be extremely modest or overzealous. Avoid the middle ground.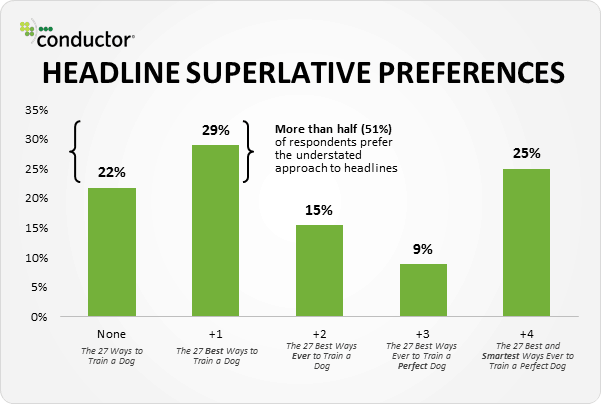 6. Readers prefer headlines written in sentence case.
Nine irrefutable laws for writing irresistible headlines – backed by data (Lowercase)
9 IRREFUTABLE LAWS FOR WRITING IRRESISTIBLE HEADLINES – BACKED BY DATA (Capitals)
9 Irrefutable Laws for Writing Irresistible Headlines – Backed by Data (Sentence Case)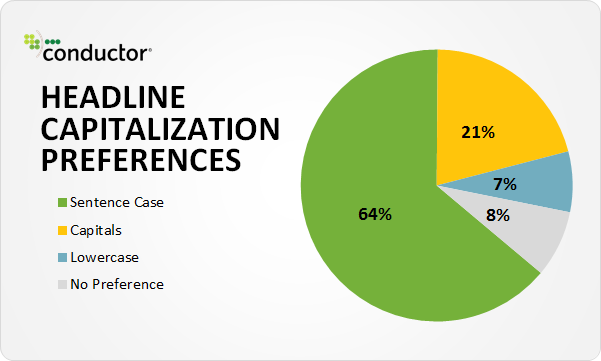 7. Tell readers exactly what they are about to read. Descriptive headlines get readers to click.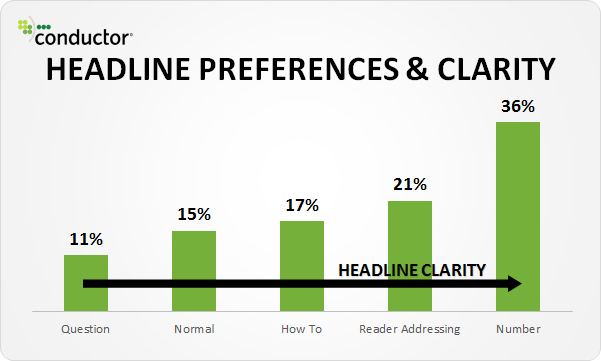 8. The use of verbs result in more headline clicks according to Dan Zarrella, Social Media Scientist at Hubspot.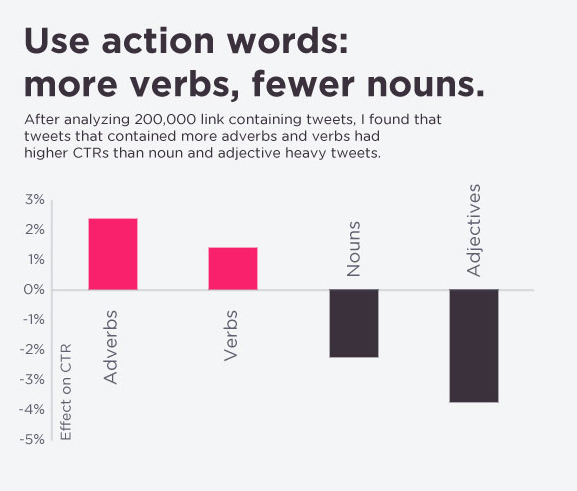 9. A colon or hyphen in the headline — indicating a subtitle — performed 9% better than headlines without. (source)
To posses the headline writing skill of a superhero, remember practice makes progress. Do you have data of your own? Share it in the comments.