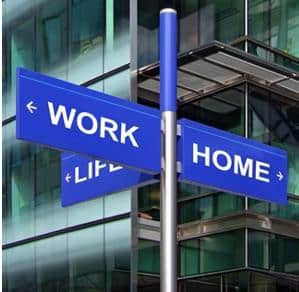 Tips to Successfully Work from Home and Ignore the Pile of Laundry
For years, I commuted too many miles to work in my gas-guzzling Suburban. My daily round trip could take anywhere from two to four hours depending on the time, day, weather and numerous unexpected obstacles along the way.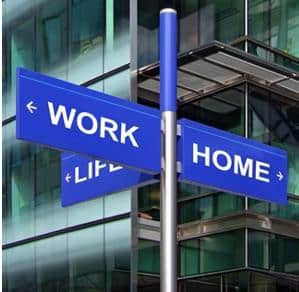 While driving, I spent much of this time dreaming of an idyllic work from home life. I would be super woman. My house would be spotless with no need for a house cleaner and my husband, kids, dog, cat and garden well tended. My family would be jubilant over my gourmet meals while falling asleep on freshly laundered sheets. My increase in work productivity due to my lack of a commute would be dramatic. I would be a stellar employee – on time, on task, on point, every moment of the day. After working from home for over a year, things haven't exactly worked out as I dreamed.  I was fooled. Working from home is not easy.
Over time, I realized that if I could master the following three traits, it would help me succeed in working from home.
Trait #1: Discipline: it is a muscle, exercise it or lose it

Working from home takes an enormous amount of discipline. You need the kind of discipline that keeps you at your desk when no one will know if you're not.
Know your working habits, and train them. Patrick McCrann, an 18-time Ironman finisher, author, and coach refers to discipline as just another muscle.
I think that discipline is no different than any other muscle in your body. The more that you exercise it, the stronger it becomes. The more frequently you use it, the more competent you become at using it.
Trait #2: Focus
Working from home requires focus. Your mindset and personal work environment plays a significant role in your ability to concentrate. The more comfortable, distraction-free and welcoming your environment is, the easier it will likely be for you to stay there and focus.
Trait #3: Commitment
Working from home requires commitment, not only from you but also from your family. The joy of working from home has the flexibility to define yourself. Create a work culture at home that represents you (not just the culture of your organization) and allows for a better work-life balance and more quality time with your loved ones.
For me, to be successful working from home, I needed to create a plan and address a few questions that I've outlined below.
1. How can I successfully transition from home to a home office?
Set office hours
Create a dedicated workspace
Avoid distractions (well, realistically, I'm still learning)
Get dressed every morning
Ignore the laundry
2. Is working from home a good fit for me?
Do I have excellent critical thinking, organization and communication skills?
Can I block out distractions?
Do I need a lot of guidance?
Do I need a lot of social interaction?
3. How do I create social interaction?
I block out time to video conference, Skype, email, IM and chat with my co-workers
I network with my business community
I work from a coffee shop for a few hours
I schedule time for regular exercise
I drink a lot of water
Although it may sound somewhat counter-intuitive, I take short, frequent breaks throughout the day to help me focus
4. When does work end and home like begin?
Communicate your work schedule to friends and family.  Let them know that although you're working from home, you're still working
Like anything, I have my good days and bad days. I am still learning how to be successful working from home, but I have perfected the art of ignoring the pile of laundry. What is your biggest challenge working from home?
Debra Garber
VP of Finance & Operations, Chief Content Contributor, and backyard chicken farmer. I happily share my experiences traversing the wilds of social media. Will trade social media tips for fresh organic eggs. Motto: "Live the life you love, love the life you live."