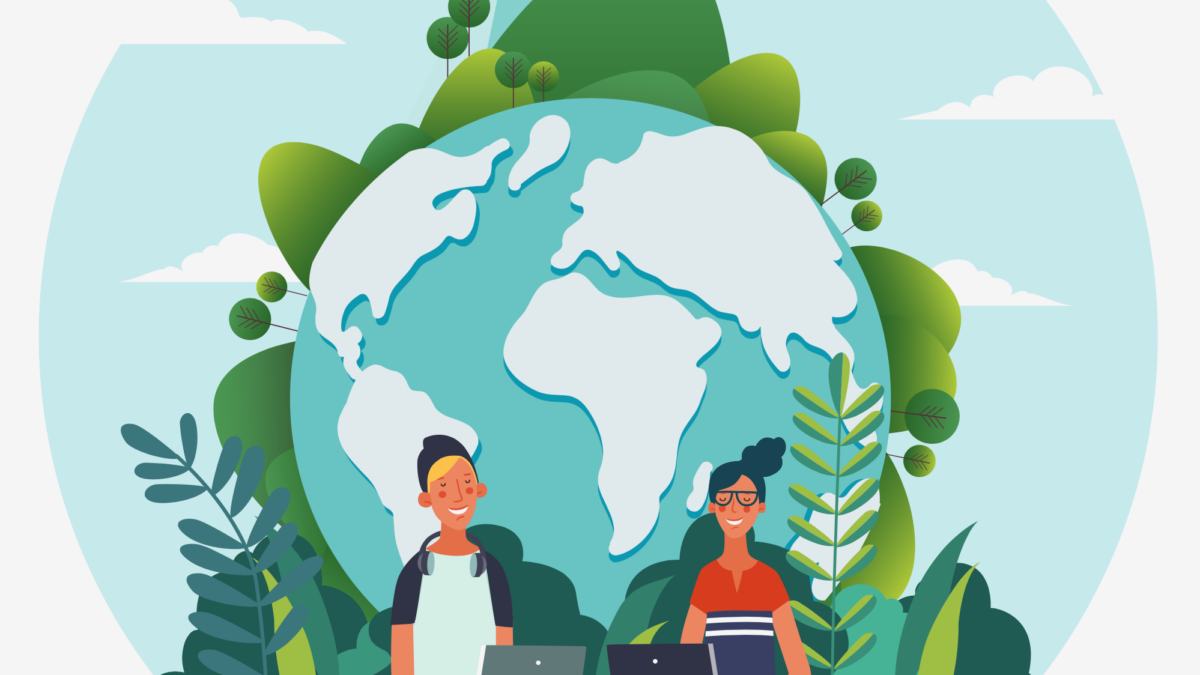 How to Schedule Retweets To Grow Your Audience
Likely, a Retweet strategy is not on your daily to-do list. However, Retweeting is a powerful social media marketing tactic, and properly knowing how to schedule Retweets To Grow Your Audience is an important element in your business's overall social media marketing strategy.
More than likely, though, if you're a marketing team of one, retweeting falls to the bottom of your to-do list.
And when you do find time, you probably Retweet in rapid fire. Unfortunately, rapid-fire Retweeting not only annoys your followers but weakens the effectiveness of sending a favorite tweet in the first place.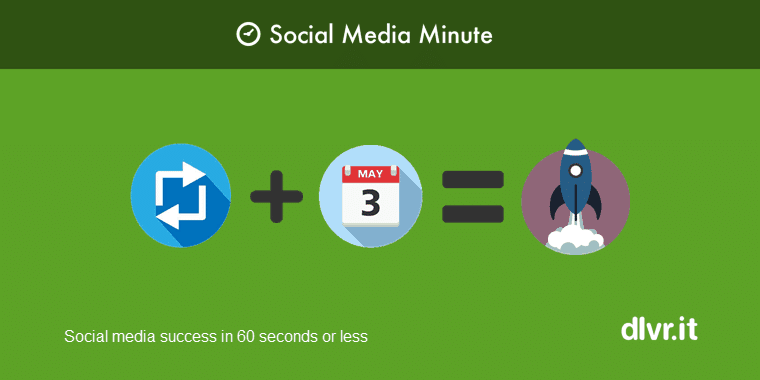 Fortunately, we've found a scalable solution to this problem: Scheduled Retweets
Being able to schedule retweets gives you the opportunity to: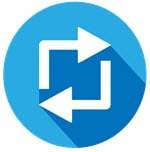 Take full advantage of the power of the retweet
Create a better follower experience for your Twitter Users
Have plenty of content to engage readers
What is a Retweet?
Business Coach, Alicia Orre captures the true meaning of the Retweet.
The act of ReTweeting is when you take someone else's tweet and forward it to your followers while crediting the source.
This RT is seen by you, the person who sent the original message and your followers.
That means their tweet is seen by an entirely new audience. You extend their reach in the Twitterverse, and it paves the way for them to connect with other like-minded tweeters.
You likely have seen the new Retweet icon appear in your Twitter feed highlighted by the green 'recycling' looking button.

The old-style retweet is just as effective. The difference is the style. It starts with the "via" or "RT:" followed by the Twitter handle of the author – @twitterhandle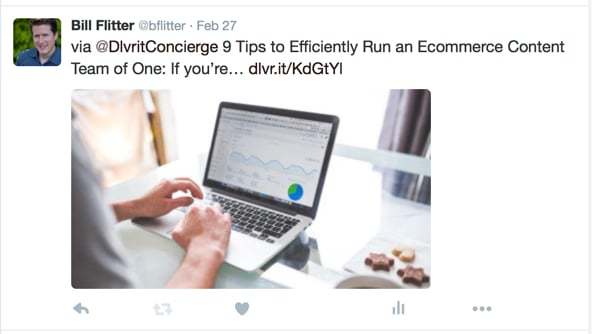 The Business Case for Retweeting
When people retweet you, it usually means they think the content of your previous tweet is useful. Therefore, they believe it would also benefit their Twitter followers. By retweeting you, they've said "take a look," and exposed you to all their followers, giving your earlier tweets a greater reach.
With retweets: You can earn new followers, increase your web traffic, better your engagement, increase your brand awareness, and up your direct sales.
In a nutshell, a Retweet is:
1 – A hat tip or high-five to the author ("I like what you wrote.")
2 – Free PR (you have to earn it!)
3 – A way to get someone's attention (Twitter alerts the author that you retweeted their tweet)
How to Boost Your Retweets
To increase the probability that you will be Retweeted, there are certain words that you should NOT include in your tweets. Social media scientist Dan Zarrella studied Tweets that get the most retweets.
The list below shows words in Tweet content that got the LEAST retweets:
game
going
haha
lol
but
watching
work
home
night
bed
well
sleep
gonna
hey
tomorrow
tired
some
back
bored
listening
Tweets that included the following words and phrases got the MOST retweets (powerful twitter engagement technique):
you
twitter
please
retweet
post
blog
social
free
media
help
please retweet
great
social media
follow
how to
top
blog post
check out
new blog post
Other Smart Tactics to Boost Your Retweets:
Time your tweets to go out when they will get the most visibility: Most retweets happen at 5 PM EST
Tweet Image Links: Image Links engagement is 200% higher
Put retweet buttons throughout your blog posts so readers can tweet certain phrases they find interesting
Add links in your tweets: 56.69% of retweets contain links
Quote tweets – Twitter users that tweet quotes have over 40% more followers.
Leverage popular hashtags – search for hashtags on Hashtagify
For some time, there has been a debate on whether or not to ask for a retweet.
Social media strategist, Brent Carnduff studied the effects of adding a call-to-action (CTA) in a retweet. His study looked at three things:
No Call-to-Action (control group)
CTA – 'Please Retweet'
CTA – 'Please RT'
The study concluded: Tweets that included the 'retweet' CTAs collected 72.5% of all retweets.
Retweet Etiquette
We return to social media scientist Dan Zarrella to provide insight into Retweet etiquette in this informative video.
Here are some good rules of thumb to follow when Retweeting:
Problem: You just annoyed your followers.Solution: Get the dlvr.it browser add-on and in one click, comment, Retweet and schedule Tweets without leaving Twitter.Step 1. Install the browser add-on. **You will need a dlvr.it account to schedule Retweets.Step 2. Start reading your Twitter feed. You will now see a (little) 'd' icon appears below each Tweet. When you find a Tweet to retweet, click the: 'd'Step 3. Prepare the Retweet(A) Comment on the Tweet and add "RT: @twitterhandle"(B) Select your Twitter account.(C) Click Add to Queue >> Schedule Post(D) Schedule the Retweet for a future date. The Retweet will appear in your dlvr.it Queue. Next, find a few more awesome Tweets to Retweet and schedule.


Method #2: RSS to Retweet (fastest)

We discovered a convenient (and FREE) tool to gather a group of Tweets using a Twitter search: Queryfeed.

With Queryfeed, you can search on a specific hashtag, create an RSS feed from that search, and start scheduling Retweets. Let's walk through the steps.

Step 1. Go to Queryfeed and search on a hashtag, Twitter handle or keyword. Click 'Grab Twitter' to generate the RSS feed URL.

For our example, we are searching for public Tweets that contain the hashtag: #socialmedia

The RSS feed URL looks like this: https://queryfeed.net/tw?q=%23socialmedia

Copy the URL.

Step 2. Create a dlvr.it account or log in.

Step 3. Click the Curate Tab

Step 4. Add the Queryfeed RSS feed to the search box

Step 5. Click the '+'symbol

Once dlvr.it pulls the feed; you will see a list of Retweet-Worthy Tweets.

Step 6. Click the right arrow on a Tweet you would like to schedule.

(A) Comment on the Tweet and add "RT: @twitterhandle"

(B) Select your Twitter account.

(C) Click 'Add to Queue' >> Schedule Post

***Note: To delete a Tweet, scroll over the top. A delete icon will appear in the upper right.

Step 7. Schedule the Retweet for a future date. The Retweet will appear in your dlvr.it Queue.

Next, find a few more Tweets to Retweet and schedule.
FAQ Checklist – Schedule Retweets
When it comes to social media marketing, scheduling retweets is one of those things that people either love or hate. If you're like me, you probably fall into the former camp. I'm always looking for ways to automate my Twitter account and make sure that I'm sharing relevant information at the most opportune times.
The good news is that there are some pretty simple tools that allow you to do exactly that. Here's a step-by-step list to schedule your retweets at the perfect time.
1. Create a Tweet Planner
First thing first—you'll want to set up a planner. This tool helps you decide when you're going to send out your scheduled tweets. There are plenty of options here, including ones that let you choose whether you'd rather share once per hour, once every few hours, or once per day.
2. Choose Your Tweets
Now that you've got a plan, it's time to start tweeting. Once you've selected the type of tweet you want to share, you'll be able to pick from different types of tweets. These include original tweets, re-tweets, quotes, images, videos, GIFs, polls, and more. You can also add hashtags to each tweet.
3. Pick Your Posting Schedule and Scheduling Options
You have two main choices when it comes to timing: Scheduled and Manual. Scheduled means that you can select a certain time to post, while manual lets you choose whenever you want to post.
4. Set Up a User Account
After you've picked your tweets, it's time to get started. First, sign in to your Twitter account. Then, click the gear icon in the upper right corner of your screen. Finally, click the blue button next to the name of your Twitter account. Twitter settings are actually very easy to use.
5. Edit Your Profile
After you've logged in to your profile, you'll need to edit your settings. Scroll down until you see "Schedule" under "Tweet" in the search column. Click the dropdown menu and select "Scheduled" to begin setting up your timeline.
6. Twitter Scheduling
Now that you've created your plan, it's time for you to start scheduling your Twitter Retweets. Simply go through the steps above again, but instead of selecting "Manual," select "Scheduled."
Schedule Retweets Easily From Your Phone with Twitter Apps
Twitter recently introduced native retweeting, letting you schedule tweets from any application on your phone. You can do this by tapping Retweet from within the Tweet screen, selecting the app you wish to use, and choosing how many days ahead you'd like to schedule it. Once scheduled, the tweet will show up in your timeline as soon as it's posted.
If you don't want to view all the replies to your initial tweet, you can choose to hide those replies when you schedule your tweet. To do this, tap "Hide Replies," and select the number of days you'd like to hide replies. Afterward, the reply count will display 0.
The feature is available on both iPhone OS 8 and later and Android KitKat and later versions.
Recap: Scheduling Retweets
So now that you know how to schedule retweets, what should you do? Well, if you're looking to increase engagement with your followers, then you might consider setting up a preset schedule through dlvr.it for scheduling them throughout the week. If you're trying to boost brand awareness, then you may want to schedule them during peak times. Either way, you'll find that scheduling retweets is an incredibly useful tool.
Debra Garber
VP of Finance & Operations, Chief Content Contributor, and backyard chicken farmer. I happily share my experiences traversing the wilds of social media. Will trade social media tips for fresh organic eggs. Motto: "Live the life you love, love the life you live."