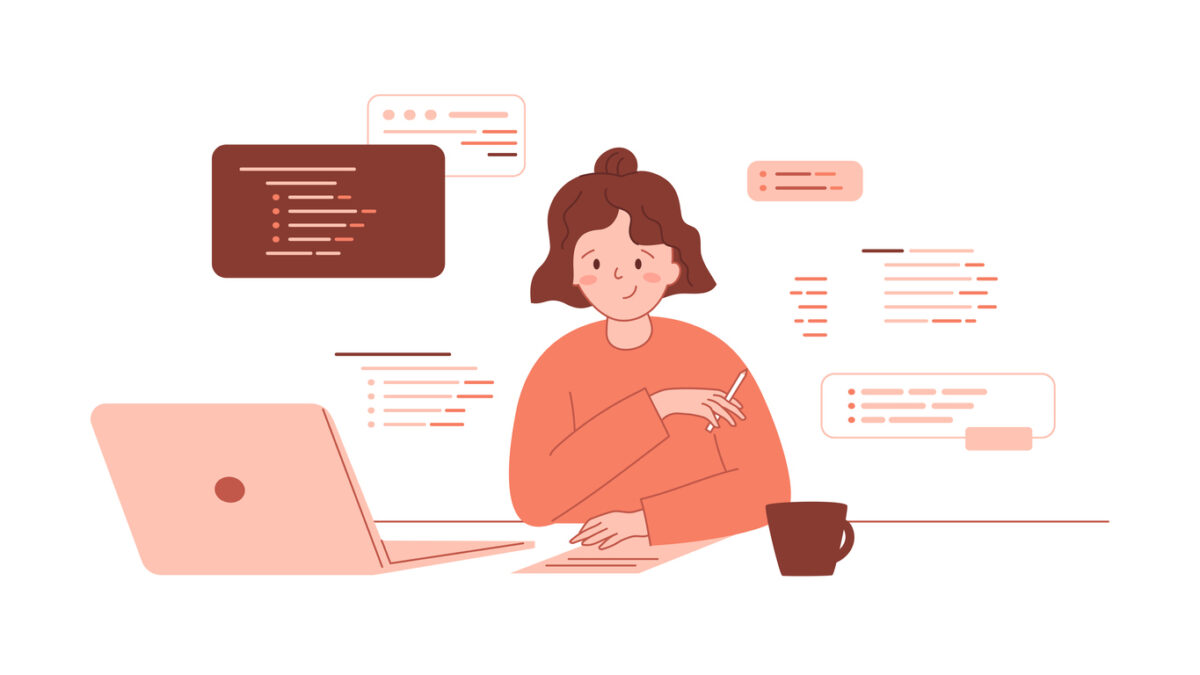 How to Create a Social Media Calendar to Simplify Your Online Posting
Organizing your social media posts using a social media calendar (social media content calendar) is the one solution to the popular question of "How to create a social media calendar?". It can be used to plan out posts for the future or to simply keep track of what you've already posted. You may streamline your online posting by creating a social media calendar and getting involved with social media scheduling using the steps in this article.
The most crucial aspect of a social media calendar is making sure you update pertinent material frequently. Waiting until you have something wonderful to say will prevent you from ever speaking.
Produce, Plan, and Publish Your Top-Notch Content
One of the best methods for expanding your business online is to post on social media. But to make sure you're sharing regularly across several channels, you need to plan and organize.
For marketers trying to automate their social media management routine, dlvr.it is a potent tool. You may plan postings over several networks, evaluate performance, and calculate ROI with dlvr.it. Additionally, dlvr.it interacts with a wide range of programs, making it simpler than ever to link your social media initiatives with your current systems.
Planning Content for Social Media Networks
If you're trying to gain followers on social media platforms like Twitter, Facebook, Instagram, etc., you'll undoubtedly feel overloaded by the sheer amount of stuff that appears in your feed. How then do you select what goes there?
There are numerous approaches to this issue. Here are some suggestions to guide you in selecting the most effective method for posting scheduling.
1. Pick Your Platforms Wisely
You must decide which platforms to use for each sort of post before you begin scheduling them. For instance, because Facebook is where people spend the majority of their time online, you can utilize it as your main platform if you want to share images.
YouTube might be a better option, though, if you wanted to share videos.
2. Establish the Most Crucial Objectives
Once you've decided on the platform you'll use, you need to decide what's most crucial for your marketing objectives.
Is it more crucial that users view your most recent visual content? Do they need to read your most recent blog article more than anything else?
3. Establish Schedules
You need to make routines so that you can actually stick to them now that you've decided what you want to post.
Every day at 9:00 AM, you could just log in and publish all of your planned posts. However, that would mean that you could only post to your social calendar once each day.
Instead, you can utilize dlvr.it to schedule your material to be published every day of the week.
4. Plan Posts Ahead of Time
It's possible that you'll just have a few days' worth of articles scheduled when you initially set up your calendar.
However, as time passes, you'll likely realize that you have more than enough to fill your calendar.
You won't have to worry about running out of topics to post when you schedule posts in advance.
List the Post Categories and Content Types for Each Social Channel
Platforms for social media are always evolving, changing, and expanding. As a result, it's critical to comprehend what each channel has to offer and how to make the most of its characteristics in order to expand your audience.
Making a Social Media Calendar: How Do I Do It? Content Types
Simply put, a post type is a category on a specific social network. Facebook, for instance, enables you to divide posts into three primary categories: status updates, photos, and videos. You can reach various audiences and manage your content more effectively with these post categories.
Message Category
A post category is a designated collection of posts that belong to a single post type. It can be compared to a smaller category within a larger one. For illustration, status updates might contain images, movies, links, quotations, etc. Looking at your site's most popular posts is an excellent method to figure out which article categories go well together. If you see that similar themes are discussed frequently, there may be a post category that would be a suitable fit.
Save Time When Posting on Social Media
You may schedule the frequency and content of your social media posts using a calendar. You may simply look at your calendar to see what's coming up rather than wasting hours trying to pick what to write about. By doing this, you can focus on producing quality content while saving time. Additionally, it assists you in avoiding making the same errors repeatedly.
You can alter a social media calendar to meet your social media strategy and use it efficiently. For instance, you might want to mark major occasions, holidays, and other dates on your calendar. Then, it will be simple for you to add such events to your calendar.
Even more calendars can be configured for each profile. You can keep track of everything across platforms if you manage multiple accounts. Additionally, you save time by not having to manually update each account.
Verify That Your Social Media Posts Go Live When They Should
Your social media initiatives might not have yet been published if you aren't seeing any results from them. Check your analytics dashboard or website traffic metrics on your content calendar tool to make sure that the items you've planned for publication are actually appearing on your social media pages.
Dashboard for Analytics
You can see when your posts were published on your analytics dashboard. It ought to indicate whether or not they did well.
Reports on Website Traffic
Reports on website traffic can let you know which pages saw the most visitors over the given period. You can determine the effectiveness of your posts based on these figures.
Examine Your Analytics Results
You may learn from analytics data how readers reacted to your posts and user-generated material. You can use this information to make successful postings and better prepare for upcoming campaigns.
Plan Out New Posts
You can begin scheduling new posts as soon as you've verified that your previous ones were published successfully. Using automation, you can easily create a regular posting schedule.
Identify and Engage Your Ideal Clients
We may connect with folks we might not otherwise encounter thanks to social media. However, it's also simple to overlook crucial chances to interact with our viewers. You must ensure that your scheduled social media posts are published if you want to avoid missing anything.
Using a scheduling tool is the easiest method to make sure that your social media posts go online on time. You may plan automatic posts using social media management solutions for a variety of sites, including Facebook, Twitter, LinkedIn, Instagram, Pinterest, Tumblr, YouTube, and even RSS feeds. Different hours of the day, days of the week, and even holidays are available for selection. Some programs come with extra functionality like tracking and reporting for analytics.
But what if you neglect to post? What if you mistakenly remove one, even worse? In either scenario, unless you actively check, you won't know whether or not your message got live. It's crucial to make sure that your posts really publish in order to avoid missing out on possible conversations, engagements, and sales.
The Use of a Social Media Content Calendar Can Boost Your Workflow
Managers of social media are constantly seeking for methods to streamline their processes. They want to avoid having to spend hours browsing through endless lists in order to discover what they're looking for quickly. It's critical to have a method for visually organizing your content in addition to the ability to sort and filter. Making a unique template for a social media calendar is an excellent approach to accomplish this.
This template has a monthly calendar where you may list the dates that each of your past posts, photographs, videos, etc. were published. Use the color picker tool to choose the background and text colors if you want to change how the calendar looks.
How to Make a Successful Social Media Calendar
You may plan posts, make reminders, and even coordinate with other members of your social media teams using a social media calendar, which aids in the organization of your online activities. Here are some pointers for establishing one.
1. Create a calendar
You don't want to squander time trying to find ideas. Instead, you should devote your time to producing excellent content. You'll need to know what you're going to post about in order to achieve that. Create a list of ideas for every day of the week to start. Then, jot down everything you believe could work.
2. Plan out Posts in Advance
You still need to publish your posts after you've scheduled them. If you don't, you might post unrelated material. Therefore, you'll also need to schedule those. Enter your account settings and choose "Schedule" to do that. Select the publication date and time from there. Lastly, include the precise URL where readers can access your material.
3. Employ Tags And Filters
You can assemble posts of a similar type using filters and tags. For instance, you might use the keywords "blog," "business," and "marketing" to describe each of your blog posts. By doing this, you can quickly see all of your marketing-related posts without having to scroll through a long list of them. In a similar vein, you may sort the photos in your Instagram feed by location, hashtag, or image kind.
Social media audits are excellent tools for examining how customers engage with your brand online. They aid in your understanding of what connects with your audience and potential areas for growth. To learn what people are saying about your business, you might utilize a social media listening tool. You can choose which themes to share on your social media profiles once you've determined which ones your clients find interesting.
Engage With Your Customers
Your team will learn what promotes the brand well and what doesn't via a social media audit. For instance, it can show that your target market enjoys hearing about your most recent product introduction. Or perhaps they adore gushing about your customer service staff. Consider making a different content schedule for that subject if you wish to promote anything else.
It's not always necessary to wait for inquiries from others. On occasion, you can provide your own answers. Make sure to include a call to action when you do this. People are specifically instructed on what to do next via a call to action. Tell consumers to buy now, for instance, if you're pushing a sale. If you're giving them advice, be sure to include your contact information.
Content Promotional for Business Owners
Promotional content increases credibility and confidence among clients and prospects. In fact, 70% of consumers believe they trust companies that offer helpful information, according to Hubspot. Therefore, despite the fact that you could think promotional articles are dull, they actually have a significant impact on developing bonds with your audience.
Promotional, educational, and evergreen material are all included in content marketing. The goal of promotional content is to motivate readers to act in some way. Informational content benefits your audience and doesn't require any payment from them.
Your Schedule for Posting on Social Media
Oversharing on social media can be detrimental to your brand. Quality is preferred than quantity. If you publish too frequently, it tarnishes your brand's reputation and gives the impression that you are spamming. Conversely, if you don't post frequently enough, you pass up chances to interact with your fans. Additionally, certain post types perform better than others. For instance, videos frequently receive more shares than text-based posts.
Before you start writing your material, make a posting schedule. This will guarantee that you post at the best times. Make your planning easier by using programs like Buffer.
Learn what kinds of content are most popular with your audience. Then, test out various publishing schedules to discover which is most effective for your followers.
Working Together with Your Social Team
Social media managers frequently struggle with how to work together most effectively. They work hard to stay on top of one other's schedules and ensure that everyone is communicating the same information. We advise making a shared social media calendar to address this issue. You may use this to schedule out your social media efforts for the entire year. All of your posts, even those that publish live on Facebook, Twitter, Instagram, etc., can be scheduled using it.
Collaboration is made simpler because you can see all that has to be done at once thanks to a shared social media calendar. You may easily work with your marketing team to make sure that you post about a new product launch, for instance, across all of your social media accounts. If you're organizing a Christmas party, you might ask your staff to help you spread the word about it on social media. Additionally, you can inform your customers about any contests you may be hosting.
By setting up a common social media schedule, you can make sure that you and your team are always communicating the same information. You won't ever again overlook something crucial. Additionally, you won't waste time scheduling posts that are no longer relevant.
Utilizing Social Media for Marketing
Nowadays, social media marketing is more simpler than it formerly was. For a meager return on investment, you don't need to spend hours every day developing content. In fact, unless you're looking to increase brand recognition or create leads, you generally don't even need to publish anything. What happens, though, when you actually want to post something? How can you keep everything organized while making sure you achieve all of your goals?
The key is to have a plan in place. And a calendar must be part of that plan. You know how difficult it may be if you've ever attempted to manage your social media without one. Therefore, why not employ a template to aid with your organization? I suggest the following five templates for marketers that want to increase their social media presence.
FAQ: How to Make a Social Media Calendar
The goal of social media scheduling tools is to make it simple to plan messages across several channels. For Facebook, Twitter, Instagram, LinkedIn, Pinterest, Tumblr, YouTube, and even Snapchat, you can set up automated publishing schedules. You have control over the sort of content that is sent and how frequently each account is updated. Instead of manually managing all of your social media networks, these solutions let you save time and let you concentrate on expanding your audience.
Calendars for social media are crucial tools for managing your online activities. They help you organize your week, month, and even year. However, it's simple to ignore the additional sites where you publish material. If those platforms aren't in your social media calendar, you can lose crucial chances to expand your audience.
You could be under the impression that Facebook, Twitter, Instagram, LinkedIn, Pinterest, Tumblr, YouTube, Snapchat, and other social media platforms are just one big happy family. They're not. Each platform has special advantages and characteristics that make it ideal for certain kinds of posts. For instance, whereas Twitter allows you to publish tweets by SMS text messages, Facebook allows you to plan posts in advance.
There are a number of approaches to determine how much traffic each platform generates. These tools let you know precisely how many people have viewed your posts across various platforms. Utilizing analytics tools like Google Analytics is an additional choice. This tool provides you with comprehensive data on the actions taken by visitors on each platform.
Planning your social media calendar is something you should do as soon as you've determined the platforms where you publish most regularly. The time period you want to cover is an excellent place to start. List the days of the week and times of day you usually publish on each platform after that. Then include public holidays and significant occasions. Finally, think about including some downtime. For instance, if you have a busy workweek, you might decide against blogging on the weekends.
Record the dates and times you posted on each site after creating your social media calendar. This information can be used to improve your strategies for the future. For instance, you might decide to plan more posts for Tuesday morning if you see that you post more frequently on Tuesdays. Or perhaps you've noticed that you don't publish as often on Wednesdays. You can modify your social media calendar in any scenario.
Summary: How to Make a Social Media Calendar
The amount of effort required to keep up with all the different platforms frequently leaves social media managers feeling overburdened. Set up some time each week to schedule posts in advance to ensure you don't miss anything crucial. This makes sure that you post frequently during the week and prevents information overload.
You can schedule the production of your content with a social media calendar tool. Every day, you'll be fully aware of your situation, and you won't overlook anything crucial.
Here are three reasons to start planning your content ideas right away:
You'll be aware of what to do every day.
You'll never feel as though you're falling behind because you neglected to post yesterday. By scheduling your postings, you may plan out your daily tasks in advance. If you have a lot on your plate, you can even find yourself working twice as hard to get everything done.
2. Nothing Important Will Slip Your Mind
You can want to update once a month as opposed to once a week if you frequently neglect to do so. By scheduling your posts, you can avoid having to rely solely on memory to ensure that you remember to post every day.
3. You'll Show Up More Regularly
People pay attention when you are consistent. You appear busy and professional if you post frequently. Less frequent posting, however, gives the impression that you are unorganized and unprofessional. You have power over your brand's perception when you schedule your posts.
Debra Garber
VP of Finance & Operations, Chief Content Contributor, and backyard chicken farmer. I happily share my experiences traversing the wilds of social media. Will trade social media tips for fresh organic eggs. Motto: "Live the life you love, love the life you live."