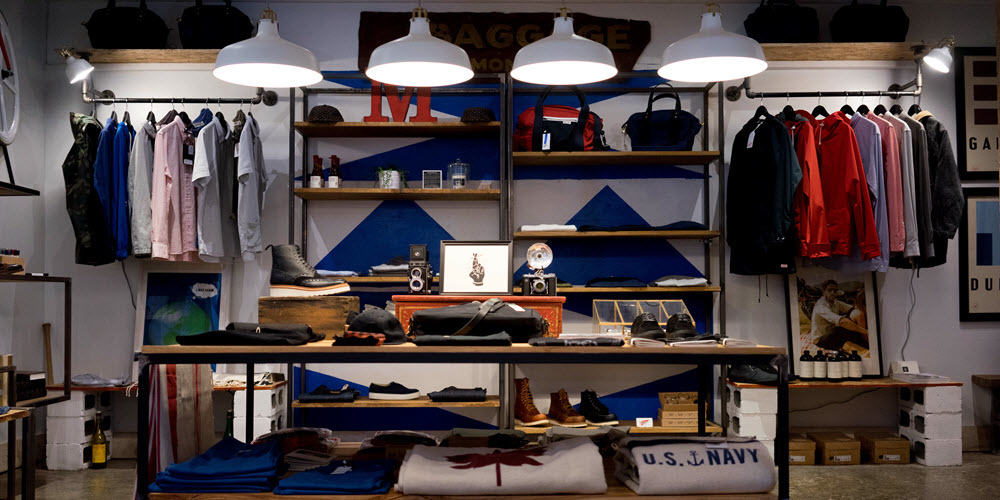 3 Easy Fixes That Will Boost Your Local SEO Right Now
How can you make your business stand out locally? Starting with your website, you can increase your Local SEO ranking in a few easy steps. Read how in this guest post from Ryan Cote from WPAmplify.
___
As a small-business owner, you have a lot on your plate. Most likely, you have inventory, employees, overhead and of course, customers. Not to mention, somewhere in that mix you need to create an online presence with an intelligent marketing strategy. As someone with a brick-and-mortar establishment, you have more to risk than your fellow Internet marketers. There's more at stake. That makes this information both crucial and critical to your success.
We heard long ago how important it is for even local business owners to have an online presence. Starting with your website,  let's talk about what we consider to be "low hanging fruit." In other words, let's talk about the easiest things you can do to increase your Local SEO ranking in SERPs – search engine result pages.
3 Easy Fixes to Increase Local SEO Rankings
1 – Optimize Your Metadata for Relevant and Local Keywords
What does it mean, to "optimize your metadata" for local seo and relevant keywords?
The more proper question in this context to ask is, "What is metadata?"
Metadata tells the search engines what your page is about. It's important to realize that I said "page," and not "website." If you look at the source code of your Web pages, you'll find that each one begins with an HTML tag. In the HTML language, it is the information between two tags – the opening tag and the closing tag – that tells you what the tag is affecting. In this case, the tag looks like this.
<head>
</head>
The opening of the tag, "<head>," has some other tags in there. As the name implies, this tag houses the heading of each page. Within this heading, you'll see another tag entitled "<title>." The information in between the opening title tag and the closing title tag is where the metadata for your Web page will appear.
In a search engine, this will be what the name of the page is, often underlined in blue and hyperlinked to your page. For every page on your website, you need to add applicable and relevant keywords, so the search engines have an idea of what your page is about. On the pages itself, website visitors will not see this metadata. They will, however, see it in the title bar of the window. To that extent, you need to keep the title short with either one keyword or one keyword phrase so that the search engines have an easier time finding your page.
Use keywords that allow your business to stand out locally. As a business owner, I'm sure you know that it will do you no good to create the next Wal-Mart online.
Your business needs to be niche driven and specific.
Your keywords need to match.
Be specific and tell the search engines exactly what your page is about.
2 – Submit Your Business Information to Major Local Directories
This should go without saying. Obviously. your mission is to make it simple for people to find you. One can say that this is the main point of advertising – to get found. In this case, local SEO is a relative term. However, if you want to do business locally, you need to be found locally. Make it easy, so that your potential customers do not need to jump through hoops to find you.
Directory Bug has an excellent list of 100 local directories to submit your information to so that people can find you.
Every place you send your information to is just one more chance customers have to find you. Take the time – even if it does take a couple of hours – to submit your information to each and every directory. Every directory that you fail to provide information to can be seen as the same as if you left money behind on the table. It's important to point out that if someone goes to a directory looking for your service, and can't find you, he or she will go to your competitor who did take the time to submit their information to that directory.
Today, more than ever, everybody immediately uses the Internet to find products or services. People don't use the phone books the same way they used to. Sure, there might've been a day in an age where, if you wanted to find a business (or even a type of business), the phonebook would be your gold mine. It required a habit change; people now use online search engines to find local businesses.
3 – Add Local Schema Markup to Your Website
This is a new one, relatively speaking. To dive into this, we need to understand what schema markup is. As important as it is to modify the title tag on each of your Web pages to match the pages content, schema markup gives search engines the ability to classify your page even further.
As a local business, you probably hold events. Schema markup will allow the search engine to scan your page for specific "rich snippets" so that these events will appear dynamically in the SERP entry.
For example, the SERP entry will have the:
Name of your business
URL of your business' home page
Three or four other entries that show a date followed by an event
The interesting thing about schema markup used in this manner is that the dates and events are dynamic. If the date was Sept. 28, and you had an event Oct. 3, the entry for that event will only be in the search engines up until Oct. 3. Once Oct. 3 comes and goes, the event will no longer show up in the SERP entry. It will go away dynamically, without you having to change anything manually. Schema markup not only tells a search engine what the data says, but it tells the search engine what the data means.
A dynamic collaborative effort from Google, Bing and Yahoo! put together a website, schema.org to help business owners just like you to clearly understand what schema markup is. Essentially, schema markup will allow your website to rank that much better – based on the type of content that is on your site. There is data markup for just about every type of data possible.
The bottom line is this: Websites that use schema data will rank better than those who do not. Considering this is relatively new, this is an area you have complete control over that allows your business to rank better by local search engines. By using schema data now, you can effectively compete against those around you who drag their feet.
About Ryan Cote
Founded in 2010, Ryan started WPamplify to give small businesses a worry-free way to optimize, promote and maintain their WordPress websites so potential customers can find them in the search engines.
—
Have a few more easy local SEO tips you've found successful? We would love to hear from you.