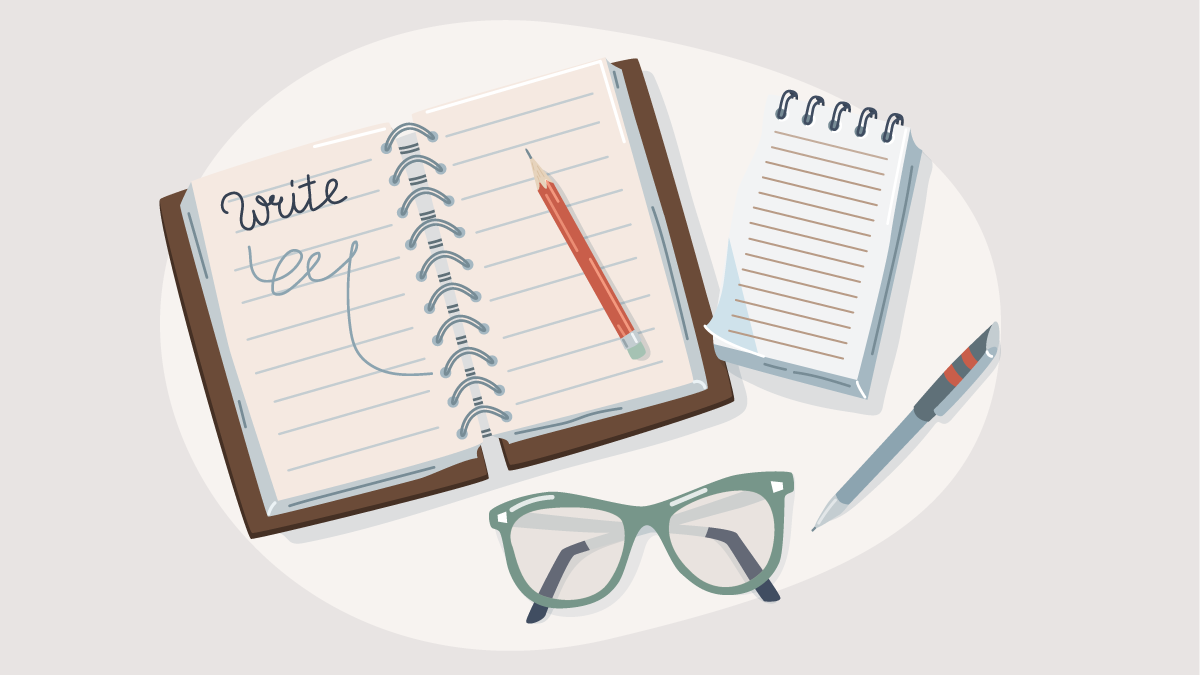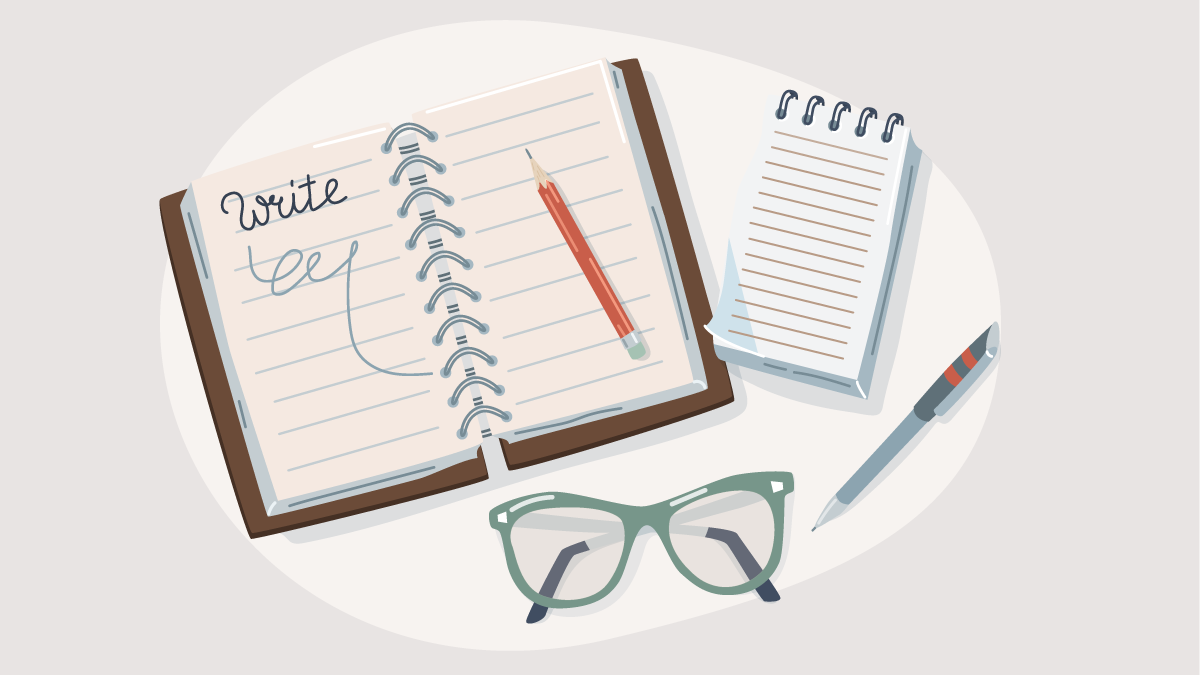 Social Media Checklist – Why It's Essential
A Social Media Checklist is a very practical tool that facilitates the organization of our ideas and deeds. They make sure that everyone is aware of what chores still need to be finished, which makes them particularly helpful for team workers. This keeps team members from putting in redundant work and guarantees that no assignment is left unfinished.
A Social Media Checklist is Important for Your Marketing
One of the most efficient methods for connecting with customers is social media marketing. Businesses may readily promote themselves to millions of potential customers thanks to the active usage of Facebook, Instagram, Twitter, YouTube, LinkedIn, Snapchat, Pinterest, and other platforms by over 2 billion people worldwide. But you must continually watch what your rivals are doing and adjust to ensure that your brand remains relevant.
It's crucial to have a comprehensive social media strategy that covers everything from producing interesting content to managing your accounts, in addition to keeping an eye on trends. This manual offers a checklist of factors to take into account when creating a social media marketing strategy for your company.
The world is evolving quickly. Every day, new technologies emerge. Additionally, it appears that there is always more to learn about marketing. We'll look at how various sectors are adjusting in this post to meet the demands of social media management.
An Essential Tool for Marketers is a Social Media Checklist
One of the most efficient ways to market your brand online is through social networking. To ensure everything goes as planned, though, it takes a lot of preparation and work. A social media marketing checklist could be the answer you've been looking for if you're having difficulties staying on top of your social media posts, producing content for your blog, or managing your email campaigns.
Social media marketing checklists are a very useful organizational tool in addition to being quite effective. For instance, you could use a checklist to assist you brainstorm ideas if you are having trouble coming up with blog post subjects. To manage your social media accounts and schedule updates for the week, you may also utilize a checklist.
Social Media Checklist Benefits
A social media marketing checklist will provide you a clear understanding of what you need to complete each day if you often feel overwhelmed by the amount of work you have to do. In reality, several businesses provide cost-free templates that you can modify to meet your unique requirements.
Sticking to a social media marketing checklist is essential for success. You won't have to worry about forgetting anything by completing your daily tasks by paying close attention to the steps listed in your checklist.
Although social media marketing has been around since the early 2000s, many marketers didn't really grasp how significant social media could be for their companies until approximately 2010. In fact, 61% of B2C businesses utilize social media marketing to create leads, according to HubSpot. While there are many ways to advertise your company online, here are some of the things you should think about doing.
1. Set Specific Goals
Make sure that everyone involved is aware of your goals by writing them down on paper. You should record it verbatim in addition to writing it down. This makes sure that nobody misinterprets the objective. Avoid uncertainty at all costs. You want to reply something like "We want to double our revenue next quarter" if someone asks what the goal is rather than "to boost sales."
Make a Trello board for each objective. Each board has to include a list of the steps you must do to accomplish that objective. You might create a board named "Email Growth" and add items like "Send 10 emails every week" and "Add 5 individuals to my email list every month" if you're seeking to expand your email list.
Once you begin monitoring your progress toward your objectives, you'll discover that you'll become much more concentrated and effective.
2. Research Your Audience
What is your "audience knowledge"? and what are they seeking, exactly? They use social media in what ways? Where do they primarily spend their internet time? Do they prefer watching videos or reading articles?  We need to be certain that the content we produce is relevant to their needs.
Asking your audience what they enjoy, as well as reading their user-generated content, is the greatest method to learn this information. It's simpler to create content that truly speaks to your audience if you know what they enjoy and dislike.
3. Establish a Content Bank
Consistency is important, as you've already heard a million times. But how can you be certain that your content is consistently of a good caliber? The solution is as easy as building a content bank. Simply put, a content bank is a collection of your frequently shared blog pieces, pictures, infographics, etc. on social media.
This makes sure that whenever you need new content, it is always available. Additionally, it makes it simple for you to distribute pertinent content across many platforms.
4. Discover the Most Effective Social Media Platforms
After building a content bank, you must decide which platform would allow you to share your content most effectively. Finding the best social network might be challenging because there are so many different ones available.
It's important to remember that not all social networks are effective for all kinds of content. There are some networks that are excellent for text, others for video, and yet others for images.
Goals for a Social Media Checklist
1. Determine the Content you Want.
Know your goals for each item before you begin to write. Do you intend to inform readers? gain income? increase brand recognition? Make sure you are crystal clear on your objectives, whatever they may be. By doing this, you'll produce superior writing that supports your main goal.
2. Writing Each Day
A strong internet reputation takes effort. Daily writing is difficult, especially if you have a full-time job. The advantages, however, significantly surpass the work needed. You may increase your SEO and attract fans by producing excellent material frequently. Regular programming also keeps viewers interested and returning for more.
3. Concentrate on One Issue at a Time
There is no need to write about every subject under the sun, even though certain subjects demand more investigation than others. Instead, focus just on one subject every post. This will enable you to produce more engaging posts while maintaining the freshness of your material.
4. Utilize Social Media Analytics Tools for Research
There are several technologies available nowadays that can assist you in gathering information about your audience and determining what is effective and what is not. Google Analytics, Facebook Insights, and Twitter Analytics are a few examples.
5. Take Pleasure in Your Online Presence
When writing, try not to be too serious. You certainly want to add value for your readers, but you also want to ensure that you have fun while doing it. Who wants to read writing from someone who despises what they do, after all? Make it seem like you're having a chat with a friend.
6. Be Dependable
Stick to your content strategy plan once you've made it! The last thing you want to do is publish a piece of writing only to find out later that it wasn't as successful as you had hoped. Over time, you'll see results if you continue to post consistently.
7. Avoid Overanalyzing
The most effective bloggers simply start writing and let their ideas flow without spending hours worrying over every word before hitting "publish."
Online Brand Promotion
One of the most efficient ways to market your brand online is through social networking. To ensure that you are reaching the audience you want to reach, however, preparation and timing are necessary.  Let's again look at the main points and benefits.
1. Plan Ahead for Your Posts
Consider the type of post you want to make before you begin. Do you promote a blog post? a movie? Make sure you are prepared and are aware of what you are doing. Above all, avoid wasting time later on attempting to figure out how to utilize Instagram.
2. Plan out Your Content for Social Media
Create a calendar after you've planned your posts to keep track of everything. It is simpler to arrange many pieces of content across platforms when you can know exactly when each one goes live thanks to scheduling.
3. Pick Your Platforms Wisely
You'll probably need to handle a number of accounts. YouTube, Pinterest, LinkedIn, Facebook, Twitter, etc. There are distinct audiences and features for each platform. Choose your area of focus before you start producing material.
4. Make a Content Calendar.
A good online presence must have a content strategy. It might be challenging to stay on top of social media activity if you don't know what posts to produce on a weekly or monthly basis. One post each day, Monday through Friday, is a reasonable general rule of thumb. This provides you the freedom to respond to inquiries and comments while yet keeping the information flowing naturally.
Utilizing a calendar program like Google Calendar is the most effective approach to create a weekly content schedule. Depending on your expertise, you should add a variety of categories, such as "Social Media," "Product Reviews," "Newsletters," etc. Simply add a note to your calendar describing the kind of content you'd like to release next when you're ready to start posting. For instance, you might put something along the lines of "Review Product X" and then schedule it in your calendar if you're planning to publish a product review. If you take this action, you won't ever forget about it.
Checklist for Social Media: Organize Your Content
You can also arrange your content ideas in a straightforward spreadsheet. Simply arrange the subjects you want to cover in one column and the posting dates in the other. Add additional concepts to your list as you think of them. Make careful to mark the day when the article was actually published. You'll be reminded to follow your schedule if you do this.
Consider setting up alerts on your smartphone or tablet app to make sure you don't miss anything. When new goods are uploaded in your category, these notifications will let you know. To receive particular kinds of information, such as links to articles, photographs, videos, blog entries, etc., you can even set up several filters.
Schedule your posts first. Don't worry too much about getting things right the first time because you can always change your mind afterward. Just make an effort to follow your schedule.
Asking yourself some questions can help if you're having problems coming up with content ideas. What matters most to people in my field?  How can I locate helpful resources? You'll soon learn how to create a content strategy that works successfully for your organization by responding to these questions.
Utilize a Tool for Scheduling Social Media
You may evaluate your social media performance and develop a successful marketing plan using a variety of tools. You may schedule tweets, updates, and other communications on other networks with Dlvr.it, and monitor all of your activity from a single dashboard as well.
The most important thing to keep in mind is that you must be able to control all of your social media accounts from one location. If not, you'll waste hours attempting to determine which account belongs to which network.
Choose Appropriate Keywords and Hashtags
Words or phrases that begin with the hash (#) symbol are known as hashtags. They are frequently used on Instagram and Twitter to group talks by themes. Use a hashtag together with certain keywords to identify posts that are related to your search. For instance, a search for "#blogging" will produce results of tweets on blogging. You can type "@username" to follow a certain blogger if you so desire.
Putting together a list of well-liked hashtags will aid you in spotting social media trends. These hashtags can help you locate intriguing subjects for social media posts.
Configure Your Analytics
You probably have some knowledge of analytics, but you don't always use it well. You might feel that it requires too much time or is too complicated. But you can use analytics to your advantage without spending all day staring at graphs. Here are eight pointers to assist you in correctly configuring your analytics tool.
1. Realize What Works
Analyze the facts you already have as a starting point. Look at the conversion rates if you are using sponsored advertisements. Do the landing pages of your rivals convert more effectively than yours? Is your social media plan effective? Examine the website traffic and contrast it with your objectives. Are your calls to action being clicked on? Examine your email open rates and click-through rates (CTRs).
2. Understanding Success Measurement
Your KPIs (key performance indicators), such as revenue, leads, conversions, etc., should be used to gauge your progress. Setup some fundamental measurements first. After that, try to determine why specific modifications have an influence on your data. Did you, for instance, raise your budget and pay-per-click (PPC) spending? Have you added any more ad groups? Or perhaps your offer was modified.
3. Keep tabs on the Key Performance Indicators (KPI's)
Start tracking it once you've decided what you want to monitor. Adding a few lines of code to your website may be necessary. You might create a script to import data into Excel. Whatever approach you decide on, be sure to monitor it over time.
Marketing with Artificial Intelligence
As of 2020, marketers have been able to target clients based on their preferences thanks to AI. As a result, businesses tailor their offerings and messages to particular demographics.
Quantum computing helped artificial intelligence last year become even more potent. Problems could be solved by quantum computers far more quickly than by conventional computers. As a result, while AI may be able to forecast consumer behavior today, quantum computers will be able to do so far more quickly.
And now augmented reality will start to influence our lives more. Virtual items are now being incorporated by brands into real settings. They'll aid us in locating shops, eateries, and motels. Additionally, they will offer useful information regarding services and locations.
Do You Really Know Who Your Audience Is?
What do they find interesting? What is their age? Have they got kids? What kind of technology do they employ? These inquiries are not only crucial, but also quite significant. You can't create lasting relationships if you don't understand your audience. You'll pass on chances to interact with potential clients.
It seems like everyone is talking about something in today's digital environment. There are always people talking about what is happening right now, whether it be in news headlines, social media posts, or even comments on your blog article. Keep up with all mentions across all channels if you want to be sure you are aware of everything that is being discussed.
Utilizing our free Check All Mentions tool is the most effective way to accomplish this. This application allows you to track every time your brand name is mentioned across all platforms and notifies you anytime it happens. You have three options: respond to each remark separately, create your own filters, or see the complete list of mentions.
Although it may seem that verifying mentions is just another manual task, the tool has been made to be very simple to use and comprehend. Simply type your brand name into the box above, click the button, and we'll handle the rest. Every time your brand name is mentioned, we'll send you an email notice.
Engage With Your Clients
There are numerous ways to enhance your brand's reputation when it comes to customer service. Responding quickly to shout-outs and queries is one way. Do not take days or weeks to respond when someone asks a query regarding your goods or services. Customers will not hold back when complaining about subpar service since they want to know your thoughts on their issues or comments.
User-Generated Content: React to It
You've probably seen comments appear beneath each post on Facebook, Twitter, Instagram, LinkedIn, etc. These responses range from love, hate, wow, and anger to likes, shares, and retweets. You could even notice that some remarks stand out from the rest. While some are green, others are blue. There are actually three different categories of comments:
Blue – common remarks that anyone could make. If you don't select to view them, they won't appear on your profile feed.
Red –   comments are in response to another comment. A comment you reply to shows up in your newsfeed.
Red – these are in response to something you wrote or are mentions of it. One of these comments that you get shows up on your profile feed.
These responses—which we refer to as "comments"—are what tell us how our audience feels about particular things we post. For instance, the majority of people will grin when I publish a photo of my son. However, if I share a photo of him in a distressed state, people will grimace in response. This tells me if my audience finds my son adorable or depressing.
Go to the post itself and scroll to the bottom if you want to see all the comments on a particular post. There, under "Comments & Activity," is a link that will take you to a page where you can view all the remarks and responses to that specific post.
Post-Scheduling: What Is It?
Post-scheduling is definitely something you've heard of.  What are the advantages of postings being scheduled? How do I plan my upcoming post?
Planning up your next blog and social media posts at the best time is known as post-scheduling. You'll always be aware of impending topics that you wish to write about if you do this. Because you have prepared how you intended to cover it, you won't forget about it.
The Advantages of Post-Scheduling
You can find yourself growing tired of the subjects you used to write about when you publish every day. People may notice and assume something is wrong with your site if you start skipping days.
Follow those that follow you
It's easy to connect with someone you've been following on LinkedIn without sending them a connection request thanks to a function called "follow back" that was just added to the platform.  This makes relationship-building simpler. What transpires, though, if someone follows you back?
1. Choose carefully who you follow back. Follow just those people whose profile interests align with yours. For instance, if sports are your thing, only follow those who are participating athletes.
2. Don't go too far. Too many people could come out as weird when you follow them back. Try to follow 10 to 20 persons behind you.
3. Maintain subtlety. Don't make a friend request right away. Instead, only state that you want to follow the individual back.
4. In your network, look for influencers. In search results, influencer profiles frequently appear at the top. They frequently gain fans because they benefit their audience. Look for influencers in your sector, such as thought leaders, bloggers, and journalists. See how many comments from other users they get – are these comments from your potential customers?
5. Employ hashtags. The use of hashtags can help you find new accounts to follow. Look up pertinent tags to see who else is using them.
6. Check to see if your follower count is accurate. Some people exaggerate their follower counts by using fictitious data. Hover your cursor over your name in the upper left corner of your LinkedIn home screen to see how many people are following you. Review your follower activity at the bottom of the page by scrolling down.
Keyword Tracking
Social listening is when you keep track of keywords across all social media platforms to learn what people are saying about your company online. You can find trends and expansion prospects using keywords.
Find out what people are looking for and where they are coming from by using keyword tracking. You can use this information to find new audiences and possible clients.
How Can I Track Keywords?
To track keywords, you can utilize third-party tools like Social Mention, Topsy, and BuzzSumo. You can use these tools to find out how frequently words are mentioned on sites like Twitter, Facebook, Instagram, and YouTube.
Consider the scenario when you want to learn which brands are most preferred by teenagers. On Google Trends, you could run a search for "teen" and then select the Trendlines tab. The number of daily searches for each term will be shown by the tool.
The following are the top three keyword categories:
Brand – Keywords associated with your company's name, logo, or goods/services.
Market – Additional keywords associated with particular markets, such as "baby food."
Audience – Demographic and psychographic keywords, such as age group, gender, and location (e.g., personality traits, values, attitudes).
Checklist for Social Media by Day, Week, and Month
Conducting a monthly assessment is the greatest method to make sure that your social media accounts are operating as efficiently as possible. This guarantees that everything is operating as intended and that no problems are developing.
Performing social media audits are quick and simple to complete each month. They can perform at no cost as well. Simply make sure you're abiding by the rules established by your social networks.
You should cross off the following things:
Are you consistently posting? Why not, if not?
Have you consistently posted? If so, what was the topic of your post? The solution? What was ineffective?
Has your viewership increased? How many people are its subscribers/followers?
Do you have a professional-looking profile? Have you got a distinct logo? lucid pictures? a neat layout?
Set realistic business objectives.
1. Set SMART objectives
Specific, Measurable, Achievable, Relevant, and Timely are all abbreviations for SMART goals. Every objective you establish must include these four components. The "4 Ps" are another name for them.
2. Keep Your Objectives Concise
Try not to take on too much. Overcomplicating your objectives will lead to failure. Maintain singular attention. Later, you can always add other objectives.
3.  Be Sensible
It's likely that you won't succeed in your goals if you don't believe you can, and if you feel overwhelmed. Never be embarrassed to ask for assistance if you need it.
FAQ: Important Social Media Checklist Items
1. Make a statement of the brand's vision
A brand vision statement is a succinct sentence that sums up what your company represents. This helps define your brand identity and provides potential customers something to hold onto when considering whether or not to buy from you, for instance, "We help people make better decisions."
2. Audience Statistics
You should identify your target audience once you've determined what your brand stands for. Consider the characteristics of your intended audience. Who are you trying to draw in? which age range? What location are they in? Which customer is most likely to buy from you? Consider where your target market spends their leisure time after you've identified them. Does Facebook have it? Twitter? Instagram? Pinterest? Even Snapchat might be something to look into.
3. Create Goals
Set goals for each channel now that you are aware of your target audience. Do you desire more followers? gain more likes? Get more testimonials? How many visitors do you hope to get to your website? Do you want to increase sales? If so, your goals should take conversion rates into account.
Your Social Media Checklist, in summary
There are numerous platforms available for social media marketing. While some are free, others are not. There are some that you may use for free, while others ask you to pay a monthly charge. Additionally, while some platforms don't have paid options, some do. So where do you even begin? Three considerations to take into account when picking a social networking site are listed below:
1. What Marketing Goals Do You Have?
Do you want to improve website traffic, create more leads, or raise brand awareness? Depending on your objective, each platform offers a variety of advantages. For instance, whereas Instagram enables you to upload images and videos directly to your followers, Facebook allows you to interact with individuals in your sector and reach a wide audience.
2. What Networks Will Be Most Effective for You?
Different social media networks come in different varieties. Depending on your objectives, one form might be more effective than the other. LinkedIn, for instance, is excellent for establishing connections with experts in your sector. Twitter, on the other hand, is ideal for exchanging brief messages with loved ones. Make sure to identify networks that are compatible with your company's goals when deciding which to include in your plan.
3. Before Joining any Network, Become Familiar with how it Operates
Each network has its own distinct characteristics. For instance, although YouTube doesn't compel you to post images to your profile, Pinterest does. You can decide whether it's worthwhile to put time and effort into learning how to use a network by having an understanding of how it functions.
Recap: Social Media Strategy Checklist:
1. Plan your week's activities.
2. Make a weekly plan for your activities.
3. Set yourself up with reminders.
4. Remember to keep up with your social media accounts.
5. Be dependable.
6. Try to make it enjoyable.
All Your Social Media Posts can be Scheduled at Once
There always seem to be a number of sites where you may connect with your audience in the modern digital environment. But what happens if you want to publish something simultaneously on all of those channels?
One of the most efficient ways to reach potential customers is through social media marketing. In fact, nearly 90% of consumers say they prefer referrals from friends and family than other types of advertising, according to HubSpot. Social networking is a need if you want to meaningfully engage with others. This manual offers guidelines for developing a successful social media marketing strategy.
The term "social media marketing" describes campaigns intended to draw users to a website via social media platforms like Facebook, Twitter, and LinkedIn. These activities include sharing articles and blog posts, leaving comments on other people's blogs, responding to inquiries from customers via customer support channels, and taking part in forums and groups.
Social media refers to a broad range of websites and software programs. Others are managed autonomously, while some are owned and maintained by businesses. Networking platforms are used by businesses to advertise themselves and communicate with customers. People can share ideas, occasions, and hobbies with others in their own network through social networking services. Users can submit images, join communities, publish status updates, and participate in discussions. Businesses utilize social media to promote their brands, hire staff, reward devoted clients, solicit client feedback, and launch viral marketing initiatives.
Debra Garber
VP of Finance & Operations, Chief Content Contributor, and backyard chicken farmer. I happily share my experiences traversing the wilds of social media. Will trade social media tips for fresh organic eggs. Motto: "Live the life you love, love the life you live."