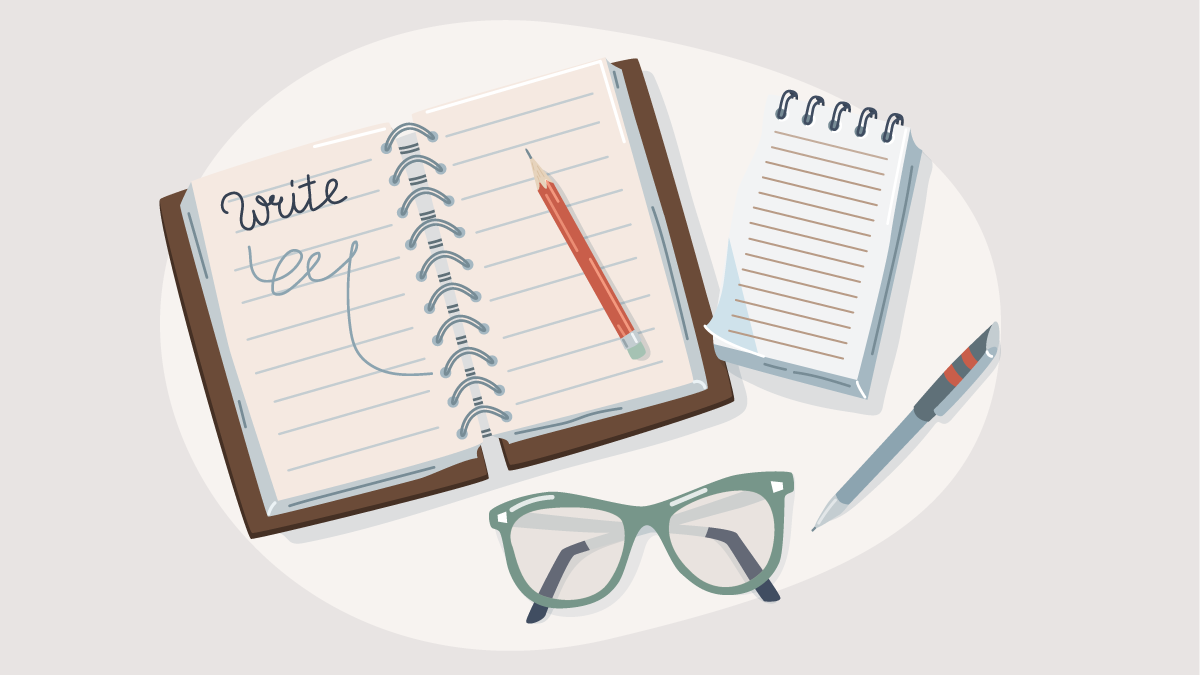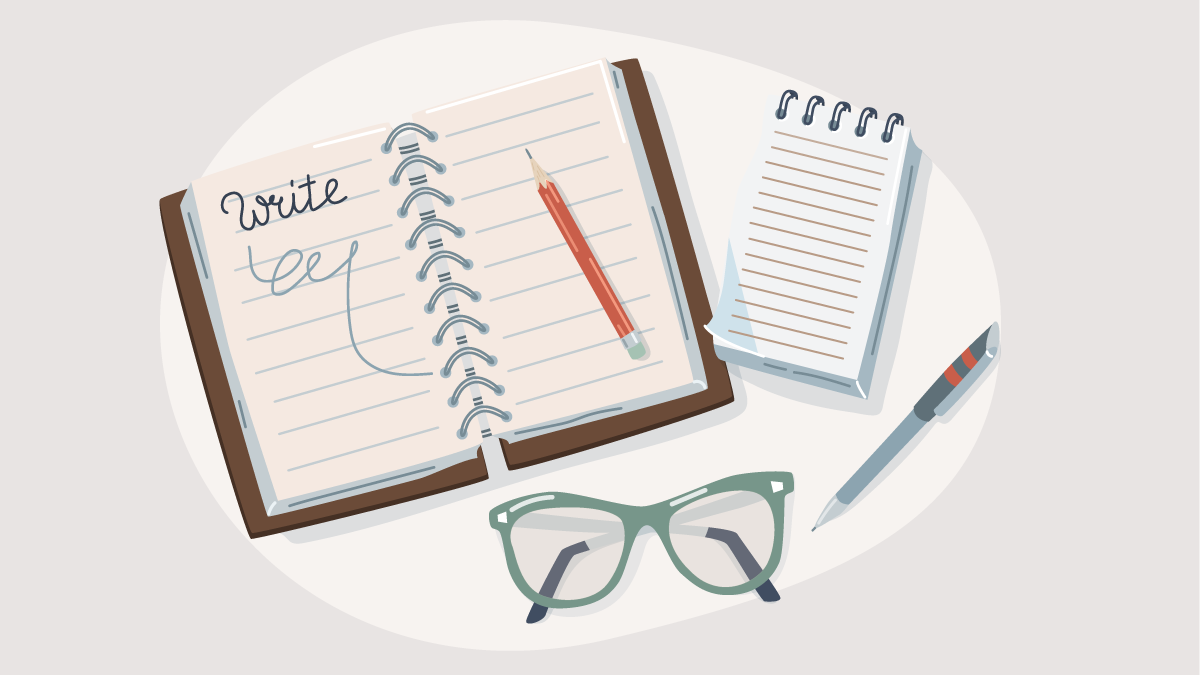 Social Media Checklist – Why It's Essential
A Social Media Checklist is a very useful tool that helps us organize our thoughts and actions. They are especially useful for people who work in teams because they ensure everyone knows what tasks still need to be completed. This allows team members to avoid duplicating efforts and ensures that no task goes unaddressed.
The Importance of a Social Media Checklist for Your Marketing
Social media marketing is one of the most effective ways to connect with customers. With over 2 billion people around the world actively using Facebook, Instagram, Twitter, YouTube, LinkedIn, Snapchat, Pinterest, and others, businesses can easily market themselves to millions of potential consumers. To make sure your brand stays relevant, however, you must constantly monitor what your competitors are doing and adapt accordingly.
In addition to monitoring trends, it's important to develop a cohesive social media strategy that includes everything from creating engaging content to managing your accounts. This guide provides a checklist of things you should consider when developing a social media marketing plan for your brand.
The world is changing fast. New technologies are emerging daily. And it seems like there's always something else to learn about marketing. In this article, we'll take a look at how some industries are adapting to meet the challenges of social media management.
A Social Media Checklist Is a Marketer's Best Friend
Social media marketing is one of the most effective ways to promote your brand online. However, it takes a lot of planning and effort to make sure everything runs smoothly. If you're having trouble keeping up with your social media posts, creating content for your blog, or managing your email campaigns, a social media marketing checklist might just be the solution you've been looking for.
In addition to being a great organizational tool, social media marketing checklists can be extremely beneficial. For example, if you are struggling to come up with ideas for blog post topics, you could use a checklist to help you brainstorm different ideas. You can even use a checklist to keep track of your social media accounts and schedule posts throughout the week.
Benefits of a Social Media Checklist
If you find yourself getting overwhelmed by all the things you need to do every day, a social media marketing checklist will give you a clear idea of what you need to accomplish each day. In fact, many companies offer free templates that you can customize to fit your specific needs.
The key to success with a social media marketing checklist is to stick to it. By following the steps outlined in your checklist, you'll be able to complete your daily tasks without worrying about missing anything.
Social media marketing has been around since the early 2000s, but it wasn't until about 2010 that many marketers began to understand how important social media could be for businesses. In fact, according to HubSpot, 61% of B2C companies use social media marketing to generate leads. And while there are plenty of ways to market your business online, here are some things you should consider doing.
1. Define Clear Goals
Write your goals down on paper and make sure that everyone involved knows exactly what the goal is. In addition to writing it down, you should also write it out loud. This helps ensure that no one misunderstands what the goal is. You want to avoid ambiguity here. If someone asks you what the goal is, you don't want to say "to increase sales." Instead, you want to say something like "We want to double our revenue next quarter."
Create a Trello board for every goal. Each board should contain a list of actions that you need to take to achieve that goal. For example, if you're trying to grow your email list, you might put together a board called "Email Growth," where you'd include things like "Send 10 emails per week" and "Add 5 people to my email list every month."
You'll find that once you start tracking your progress toward your goals, you'll become much more focused and efficient.
2. Become Familiar With Your Audience
What do you know about your audience? What are they looking for? How do they use social media? Where do they spend most of their time online? Do they like reading articles or watching videos? These questions help us understand our audience better. We want to make sure we're writing content that truly speaks to them.
The best way to find out what your audience likes is to ask them. You can do this via surveys, interviews, focus groups, and even product testing. Once you've found out what your audience likes and doesn't like, it's easier to craft content that really speaks to your audience.
3. Create a Content Bank
You've heard it a million times: consistency is key. But how do you make sure you're consistently creating high-quality content? The answer is simple: create a content bank. A content bank is simply a collection of blog posts, images, infographics, etc. that you regularly share on social media.
This ensures that you always have fresh content ready to go when you need it. It also makes it easy for you to share relevant content across multiple platforms.
4. Find Out Which Social Platforms Work Best
Once you've created a content bank, you need to figure out which platform works best for sharing your content. There are dozens of different social networks out there, so finding the right one can be tricky.
One thing to keep in mind is that not all social networks work well for all types of content. Some networks are great for photos, others for text, and still others for video.
Social Media Checklist Goals
1. Know What Content You Want
Before you start writing, know exactly what you want out of each piece. Do you want to educate readers? Make money? Build brand awareness? Whatever your goal is, make sure you're clear on what you're trying to accomplish. This way, you'll write better content that aligns with your overall objective.
2. Write Every Day
If you want to build a solid reputation online, you must put in the work. Writing daily isn't easy, especially if you're working full-time. However, the benefits far outweigh the effort required. By consistently posting great content, you'll gain followers and ultimately improve your SEO. Plus, having regular content helps keep people engaged and coming back for more.
3. Focus On One Topic At a time
While some topics require more research than others, there's no reason to write about everything under the sun. Instead, narrow down your focus to one topic per post. This will allow you to create more engaging posts while still keeping your content fresh.
4. Use Social Media Analytics Research Tools
There are tons of tools available today that can help you gather data on your audience and figure out what works and what doesn't. Some examples include Google Analytics, Facebook Insights, and Twitter Analytics.
5. Have Fun With Your Social Presence
Don't get too serious when you're writing. Sure, you want to provide value to your readers, but you also want to make sure you enjoy yourself as well. After all, who wants to read something written by someone who hates doing what he does? Make it conversational – as if you're telling a friend.
6. Be Consistent
Once you've created a plan for your content strategy, stick to it! The last thing you want to do is publish an article only to realize later that it didn't perform as expected. If you follow through with consistent publishing, you'll see results over time.
7. Don't Overthink It
The most successful bloggers don't spend hours agonizing over every word before they hit "publish." They just get started and let their ideas flow naturally.
Promote Your Brand Online
Social media marketing is one of the most effective ways to promote your brand online. But it takes planning and scheduling to make sure you are reaching the audience you want to reach. Here are useful tips to help you plan and execute your social strategy.
1. Plan Your Posts Ahead Of Time
Before you start posting, think about what type of post you want to do. Are you sharing a blog post? A video? An infographic? Make sure you know what you're doing ahead of time. You don't want to waste time trying to figure out how to use Instagram later.
2. Schedule Your Social Media Content
Once you've planned your posts, set up a calendar to keep track of everything. Scheduling allows you to see exactly when each piece of content goes live, making it easier to coordinate multiple pieces of content across platforms.
3. Choose Your Platforms Carefully
You'll probably have several different accounts to manage. Facebook, Twitter, LinkedIn, Pinterest, YouTube, etc. Each platform has different features and audiences. Before you go creating content, decide where you want to focus your efforts.
4. Create a Content Schedule
A content plan is essential to creating a successful online presence. If you don't know what posts to make on a weekly or monthly basis, it can become difficult to keep up with social media activities. A good rule of thumb is to post once every day, Monday through Friday. This gives you enough flexibility to respond to comments and questions, while still maintaining a consistent flow of content.
The best way to set up a weekly content schedule is to use a calendar application like Google Calendar. You'll want to include several different categories, such as "Social Media," "Product Reviews," "Newsletters," etc., depending on your niche. When you're ready to start posting, simply add a note to your calendar indicating what type of content you'd like to put out next. For example, if you're planning to publish a review of a product, you could write something along the lines of "Review Product X." Then, go ahead and schedule it into your calendar. Once you've done this, you won't forget about it again.
Social Media Checklist – Organize Your Content
You can also use a simple spreadsheet to organize your content ideas. Simply list the topics you want to cover in one column, and the dates you want to post them on in another. As you come up with new ideas, add them to your list. Make sure to check off the date when you actually published the piece. Doing so will remind you to stick to your schedule.
To ensure you don't miss anything, consider setting up alerts on your smartphone or tablet app. These notifications let you know whenever there are new items posted in your category. You can even set up multiple filters to receive specific types of information, such as links to articles, images, videos, blog posts, etc.
Once you have everything organized, it's time to execute. Start by scheduling your posts. Remember, you can always change your mind later, so don't worry too much about getting things perfect the first time around. Just try to stick to your planned schedule.
If you're having trouble coming up with content ideas, ask yourself some questions. What do people care about most in my industry? How can I provide value to my audience? Where can I find useful resources? By answering these questions, you'll soon discover how to develop a content strategy that works well for your business.
Use a Social Media Scheduling Tool
There are many tools available to help you create an effective marketing campaign and monitor your social media performance. Dlvr.it allows you to schedule tweets, updates, and other messages across various networks. It also lets you track all of your activity from a single dashboard.
The key thing to remember is that you need to be able to manage your social media accounts from one place. Otherwise, you'll end up spending hours trying to figure out which account belongs to which network.
Identify Keywords and Hashtags
Hashtags are words or phrases preceded by the hash (#) symbol. They are commonly used on Twitter and Instagram to organize conversations around topics. When searching for something specific, use keywords in combination with a hashtag to find relevant posts. For example, searching for "#blogging" will return tweets related to blogging. If you want to follow a particular blogger, you can do it by typing "@username."
Collecting a list of popular hashtags will help you identify social media trends. You can use these hashtags to find interesting topics to talk about on social media.
Set Your Analytics
Analytics is one of those things you probably know how to do, but don't always use effectively. You might think it's too complicated, or that it takes up too much time. But there are ways to make analytics work for you without having to spend hours every day staring at graphs. Here are eight tips to help you set up your analytics program properly.
1. Know What Works
Start by looking at the data you already have. If you're running paid ads, look at the conversion rates. Do your competitors' landing pages convert better than yours? Is your social media strategy working? Look at your site traffic and compare it to your goals. Are people clicking on your calls to action? If you're doing email marketing, check out open rates and CTRs.
2. Understand How To Measure Success
You want to measure success based on your KPIs (key performance indicators), like revenue, leads, conversions, etc. Start by setting up some basic metrics. Then, try to figure out why certain changes impact your numbers. For example, did you increase your budget and pay per click (PPC)? Did you add another ad group? Or maybe you changed your offer.
3. Track Key Performance Indicators
Once you've figured out what you want to track, start tracking it. This could mean adding a few lines of code to your site. Maybe you'll write a script that pulls data into Excel. Whatever method you choose, make sure you keep track of it over time.
Artificial Intelligence for Marketers
As of 2020, marketers have been able to use AI to target customers based on their preferences. This will allow brands to personalize offers and messages to specific groups of people.
Last year, artificial intelligence became even more powerful thanks to quantum computing. Quantum computers could solve problems much faster than traditional computers. So while AI might be able to predict consumer behavior today, quantum computers will make predictions exponentially faster.
And now, augmented reality will begin to play a bigger role in our lives. Brands have started integrating virtual objects into physical spaces. They'll help us navigate stores, restaurants, and hotels. And they'll provide helpful information about products and places.
How Well Do You Know Your Audience?
Before you launch any campaigns, you need to understand your audience. Who are they? Where do they live? What are their interests? How old are they? Do they have kids? What type of device do they use? These questions aren't just important — they're essential. Without knowing your audience, you won't be able to build meaningful relationships. You'll miss out on opportunities to connect with potential customers. All Mentions and React to Them
In today's digital world, it seems like everyone is talking about something. Whether it's news headlines, social media posts, or even comments on your blog post, there are always people out there talking about what's happening right now. If you want to make sure that you know everything that's being talked about, you need to keep up with all mentions across all channels.
The best way to do this is to use our free tool called Check All Mentions. This tool allows you to scan every mention of your brand name across all platforms and alerts you whenever someone else talks about it. You can react to each mention individually, set up custom filters, or view the full list of mentions.
You might think that checking mentions is just another thing that you have to do manually, but we've designed the tool to be extremely easy to use and understand. Just enter your brand name into the box above, press the button, and let us take care of the rest. We'll alert you via email whenever anyone mentions your brand name.
Interact With Your Customers
When it comes to customer service, there are many things you can do to improve your brand reputation. One way is to answer questions and shout-outs promptly. If someone asks a question about your products or services, don't wait days or weeks to reply. Customers want to know what you think about their problems or comments, and they won't hesitate to complain about poor service.
In fact, according to research conducted by the American Customer Satisfaction Index, consumers are willing to pay up to $100 extra for companies that provide prompt replies to inquiries. In addition, those same respondents say they'd be less likely to recommend a company that doesn't offer timely support.
Respond to User-Generated Content
You've probably noticed comments on Facebook, Twitter, Instagram, LinkedIn, etc., popping up beneath each post. These comments include likes, shares, retweets, and reactions like love, hate, wow, and angry. You might even notice some comments that look different than others. Some are blue, while others are green. In fact, there are three types of comments:
Blue – These comments are just regular comments that anyone could write. They don't show up on your profile feed unless you choose to view them.
Green – These comments are replies to someone else's comment. If you reply to a comment, it appears in your newsfeed.
Red – These comments are replies or mentions to something you wrote. When you receive one of these comments, it appears in your profile feed.
The reason why we call these comments "reactions" is because they let us know how our audience feels about certain things we post. For example, if I post a picture of my son, most people will react with a smiley face. But if I post a picture where he looks upset, people will react with frowny faces. This lets me know whether or not my audience thinks my son is cute or sad.
If you want to check out all the comments on a specific post, simply go to the post itself and scroll down to the bottom. There you'll find a section called "Comments & Activity." Clicking on this link will take you to a screen where you can see all the comments and reactions on that particular post.
What Is Post Scheduling?
You've probably heard about scheduling posts. But what does it mean? What are some benefits of scheduling posts? How do I schedule my next post? Let's go over everything here.
Post-scheduling is simply the process of planning out your future blog and social media posts at the optimal time. This way, you'll always know when there's an upcoming topic that you want to write about. You won't forget about it because you already planned out how you wanted to cover it.
Benefits of Post Scheduling
When you're posting on a daily basis, you might find yourself getting bored with topics you used to talk about. If you start skipping days, people might notice and think something is wrong with your blog. By scheduling posts, you ensure that you never skip a single day.
Follow Back Those Who Follow You
LinkedIn recently introduced a feature called "follow back," which lets you connect with people you've been following without having to send them a request. This makes it easier to build relationships on social media platforms. But what happens when someone follows you back? Do you reciprocate? If you're looking to make friends on LinkedIn, here are some tips to help you.
1. Be selective about whom you follow back. Only follow those whose profile interests match yours. For example, if you're interested in sports, follow back only those who are active athletes.
2. Don't go overboard. Following back too many people could come off as creepy. Try to follow back 10 to 20 people.
3. Keep it subtle. Don't start out by sending a friend request. Instead, simply let the person know you'd like to follow him/her back.
4. Find influencers in your network. Influencer profiles often show up near the top of searches. They tend to attract followers because they provide value to their audience. Look for influencers within your industry, such as bloggers, journalists, or thought leaders.
5. Use hashtags. Hashtags are a great way to discover new accounts to follow. Search for relevant tags and see who else uses them.
6. Make sure your follower count isn't inflated. Some people use fake numbers to inflate their follower counts. To check your follower count, hover over your name in the upper left corner of your LinkedIn home screen. Scroll down to the bottom of the page and review your follower activity.
Keyword Monitoring
Monitoring keywords across all social media channels helps you understand what people are saying about your brand online – it is social listening. You can use keywords to discover trends and opportunities for growth.
Use keyword monitoring to find out what people are searching for and where they are coming from. This information can help you identify potential customers and reach new audiences.
How Do I Monitor Keywords?
You can use third-party software like Social Mention, Topsy, and BuzzSumo to monitor keywords. These tools allow you to see how many times certain words are mentioned on Twitter, Facebook, Instagram, YouTube, etc.
For example, say you want to find out which brands are most popular among teens. You could search for "teen" on Google Trends and then click on the Trendlines tab. The tool will display the number of searches performed per day for each term.
There are three main categories of keywords:
• Brand – Keywords related to your brand name or product/service .
• Market – Keywords related to specific markets (e.g., "baby food").
• Audience – Keywords related to demographics (e.g., age group, gender, location) and psychographics (e.g., personality traits, values, attitudes).
Social Media Checklist by Day, Week, and Month
The best way to ensure that your social media accounts are performing optimally is to conduct a monthly review. This ensures that everything is running smoothly and there aren't any issues cropping up.
Social media audits are easy to do and take just minutes each month. They're also free to perform. You simply need to make sure that you're following the guidelines set out by your social networks.
You'll want to check off the following items:
Are you posting regularly? If not, why not?
Have you posted on a regular basis? If yes, what did you post about? What worked? What didn't work?
Is your audience growing? How many followers/subscribers does it have?
Does your profile look professional? Do you have a clear logo? Clear images? A clean design?
Set Attainable Business Goals
1. Set SMART goals.
SMART stands for Specific, Measurable, Achievable, Relevant, and Timely. These four elements are essential to every goal you set. They're also known as the "4 Ps."
2. Keep your goals simple.
Don't try to do too much. If you overcomplicate your goals, you'll end up failing. Focus on one thing at a time. You can always add additional goals later.
3. Make sure your goals align with your business objectives.to your customer questions and shout-outs ASAP.
4. Be realistic.
If you don't think you can achieve your goals, chances are you won't either. Don't be afraid to ask for help if you need it.
FAQ: Social Media Checklist Essentials
1. Create a Brand Vision Statement
A brand vision statement is a short phrase that describes what your brand stands for. For example, "We help people make better decisions." This helps define your brand identity and gives potential customers something to latch onto when deciding whether or not to buy from you.
2. Audience Demographics
Once you know what your brand stands for, you'll want to figure out who you're trying to reach. Think about the demographics of your target audience. Who do you want to attract? What age group? Where are they located? What type of person is most likely to purchase from you? Once you've defined your target audience, think about where they spend their free time. Is it on Facebook? Twitter? Instagram? Pinterest? You might even want to look into Snapchat.
3. Set Up Goals
Now that you know who you're targeting, you'll want to set up goals for each channel. Do you want to increase followers? Increase likes? Gain more reviews? How much traffic do you want to bring to your site? Are you looking to drive sales? If so, you'll want to include conversion rates in your goals.
Summary – Your Social Media Checklist
When it comes to social media marketing, there are many platforms out there. Some are free while others cost money. There are some that require you to pay monthly fees while others allow you to use them for free. In addition, some platforms offer paid options while others don't. So where do you start? Here are three things to consider when choosing a social media platform:
1. What Are Your Goals?
Are you looking to build awareness about your brand, increase traffic to your site, generate leads, etc.? Each platform offers different benefits depending on your goal. For example, Facebook allows you to connect with people within your industry and reach a large audience, whereas Instagram gives you the ability to post photos and videos directly to your followers.
2. Which Networks Will Work Best for You?
There are several types of social media networks. Depending on your goals, one type may work better than another. For example, LinkedIn is great for connecting with professionals in your field. However, Twitter is perfect for sharing short messages with friends and family. When considering which networks to include in your strategy, make sure to choose those that align with your business objectives.
3. Understand How Each Network Works Before Jumping Into Them
Each network has its own unique features. For example, Pinterest requires you to pin images to your profile, while YouTube doesn't. Understanding how each network works will help you determine whether it's worth investing time and effort into learning how to use.
Recap: Social Media Checklist Strategy List:
1. Create a weekly schedule.
2. Plan what you want to do each week.
3. Set up reminders for yourself.
4. Don't forget about your social media accounts.
5. Be consistent.
6. Find ways to make it fun.
Schedule Your Posts On All Social Networks At Once
In today's digital world, it seems like there are always multiple platforms where you can reach out to your audience. But what happens when you want to post something across all those different channels at once?
Social media marketing is one of the most effective ways to reach potential customers. In fact, according to HubSpot, nearly 90% of consumers trust recommendations from friends and family over other forms of advertising. If you want to connect with people in a meaningful way, you must use social media. This guide provides tips for creating an effective social media marketing strategy.is social media marketing?
Social media marketing refers to activities designed to attract visitors to a website through online networks such as Facebook, Twitter, and LinkedIn. These activities include posting information about a brand, product, or service; sharing articles and blog posts; commenting on others' blogs; answering questions asked by customers via customer support channels; and participating in forums and groups.
The term "social media" describes many different types of websites and applications. Some are owned and operated by corporations, while others are run independently. Businesses use social networking sites to promote themselves and interact directly with consumers. Social networking sites allow people to communicate ideas, events, and interests within their personal network. Users can post messages known as status updates, upload photos, join communities and participate in discussions. Companies use social media to advertise their brands, recruit employees, reward loyal customers, provide consumer feedback, and engage in viral marketing campaigns. your target audience and select your networks
Understand Your Audience
Marketers often struggle with knowing exactly what their audience wants. This is because most people are unaware of how they use technology and where they go online. To help you understand your customers better, it helps to research them thoroughly. Once you do, you'll gain insight into what types of content they like and how they prefer to communicate. By understanding your audience, you can craft messages that resonate with them.
The best way to learn about your audience is to look at data. You can start by looking at demographic information such as age, gender, income level, education, and location. Then, you can dig deeper into interests and behaviors. For example, you might want to see what type of devices your audience uses, whether they're heavy internet users, and what topics they discuss online.
Once you've gathered this data, think about the platforms you use regularly, including email, social media, messaging apps, and mobile apps. Look at each one individually and consider how they could work together to reach your audience.
Next, identify your key audiences. These groups include people who fit certain demographics, those who engage with specific products or services, and those who influence others. When creating campaigns, focus on reaching these individuals and building relationships with them.
Finally, choose your social networks wisely. If you haven't already done so, set up accounts on popular sites such as Facebook, Twitter, Instagram, YouTube, Pinterest, LinkedIn, and Snapchat. Make sure to follow relevant brands, influencers, and publications.goals that make sense for your business
Setting goals isn't always easy. Many marketers struggle with setting the right ones. But it doesn't have to be hard. In fact, there are many ways to set goals that work well for most businesses.
Debra Garber
VP of Finance & Operations, Chief Content Contributor, and backyard chicken farmer. I happily share my experiences traversing the wilds of social media. Will trade social media tips for fresh organic eggs. Motto: "Live the life you love, love the life you live."