Which Welcome Sign Do You Like? 9 of the Best and Worst
Customers step through the doors of your business for many reasons – sometimes on purpose and other times, unintentionally. Some are just "window shoppers", the casual browsers or those looking for the best deal. Others, know what they want or are familiar with you. Welcome signs have the power of getting shoppers into your business.
We've written a fun post on sandwich board signs that stop you in your tracks. Whether you continue down the street or enter a store depends on your needs and, in most cases, whether you feel invited. This invitation is where a "welcome" sign comes into play.
The following is a test. There are no right or wrong answers. Just your opinion.
9 Welcome Signs
Question #1: Does Sign A or Sign B make you feel more welcome?
Sign A: The subtle welcome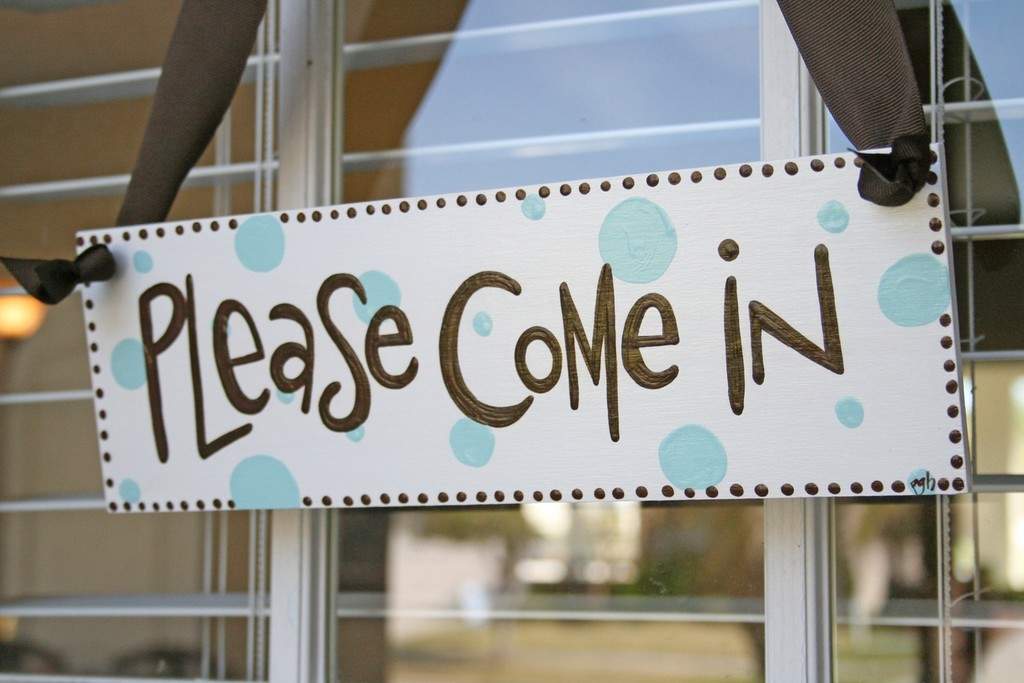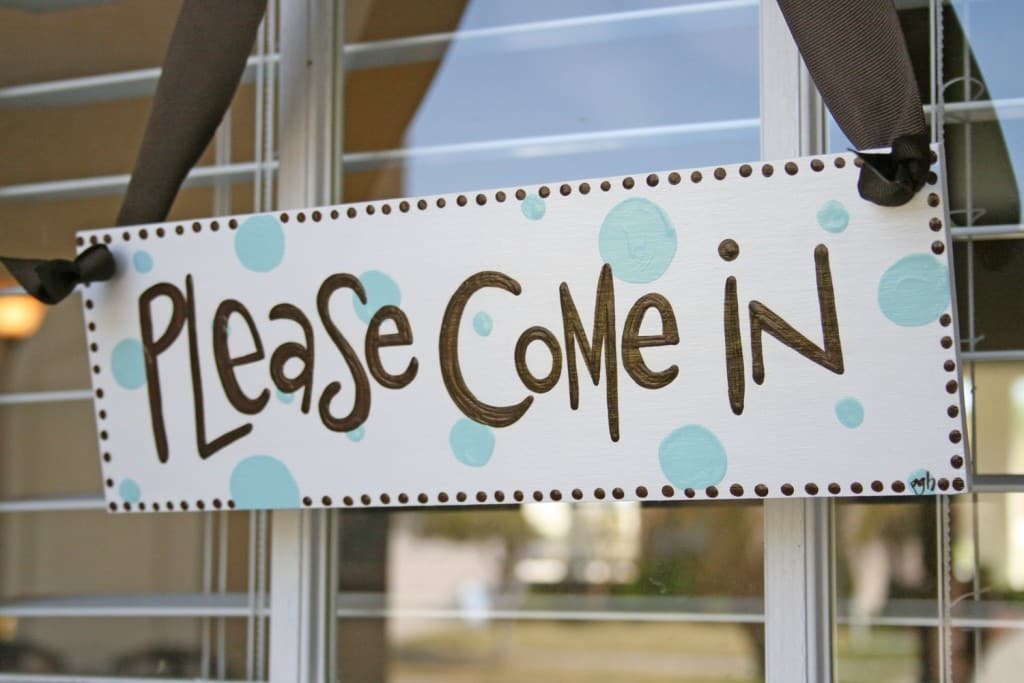 Sign B: The not so subtle welcome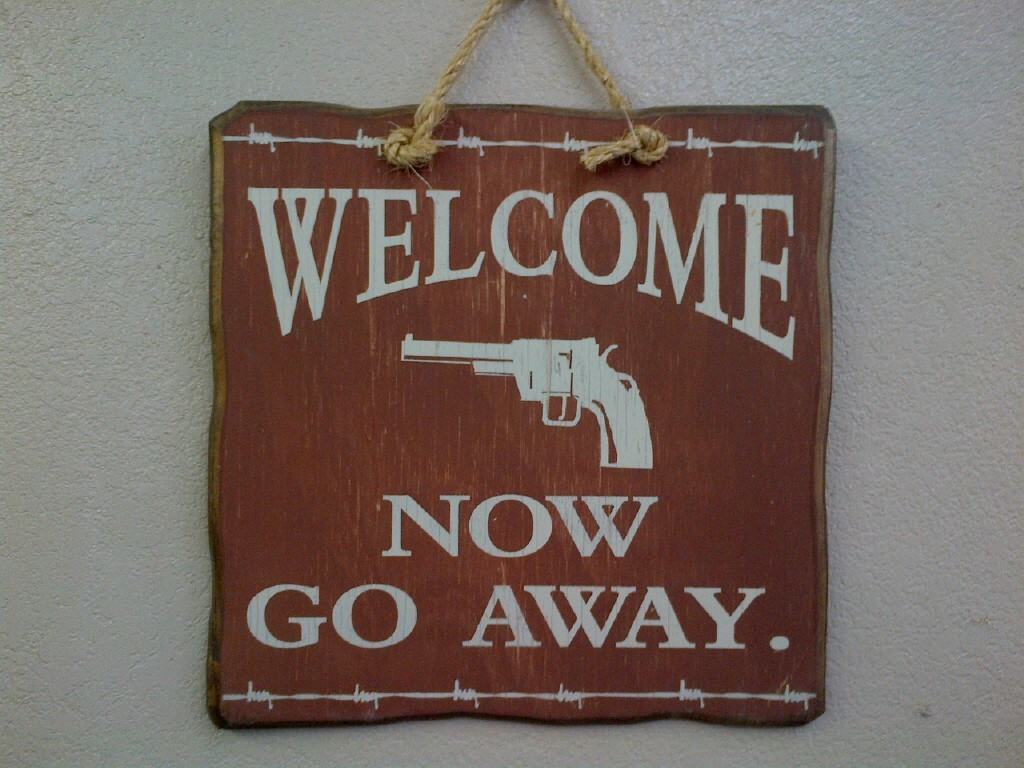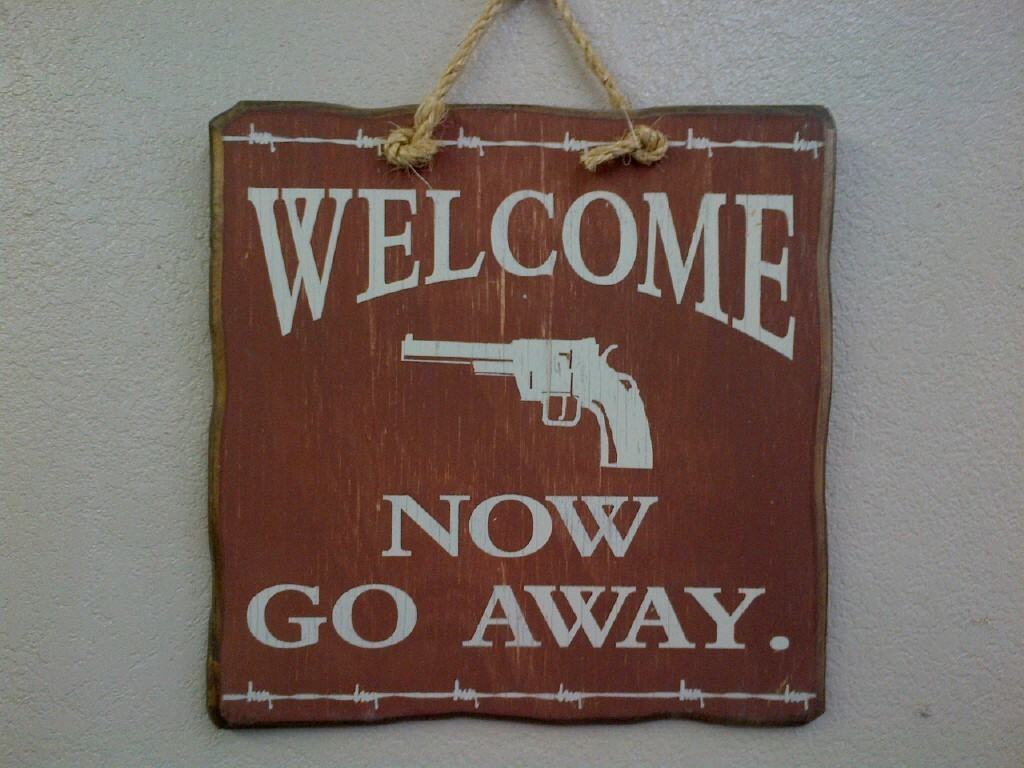 Question #2: Does Sign C or Sign D give you a better sense of store hours?
Sign C: We may be open-ish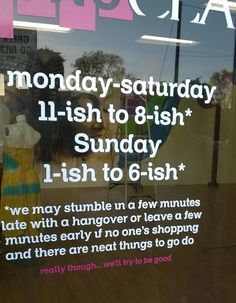 Sign D: We may be open, your guess is as good as mine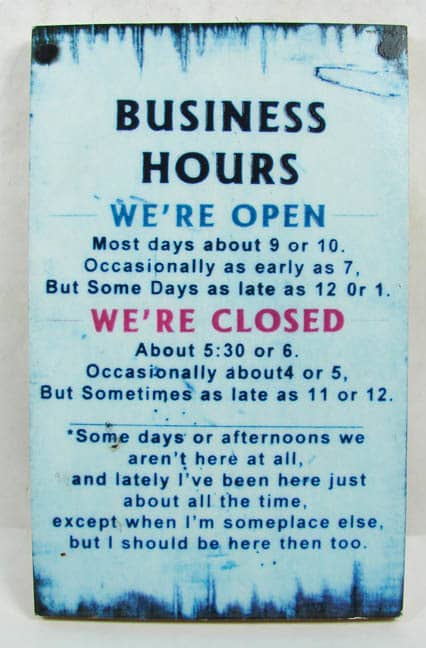 A note for the grammar geeks out there: Despite being a suffix, -ish is a word recognized in Merriam-Webster, and it has also made it to the Urban Dictionary: Kind of/sort of, usually added onto the end of a word or phrase.
Now that we have made it into the store, I have to use the bathroom.
Question #3: Does Sign E or Sign F make you feel welcome to use the restroom?
Sign E: A good reason to buy ice cream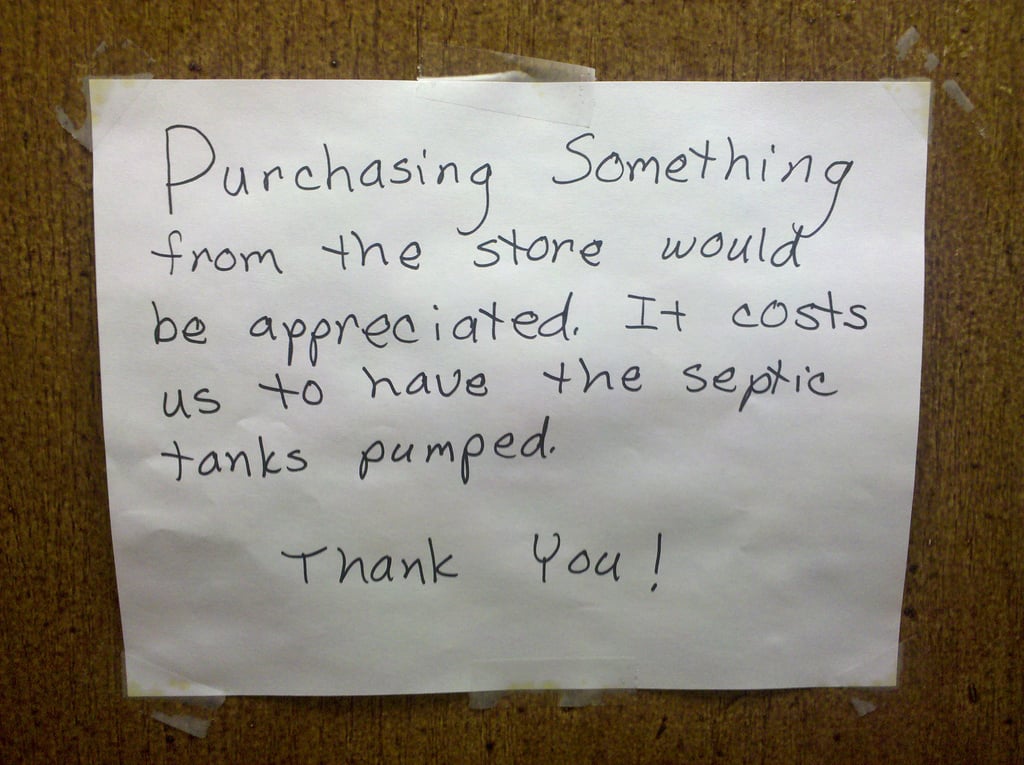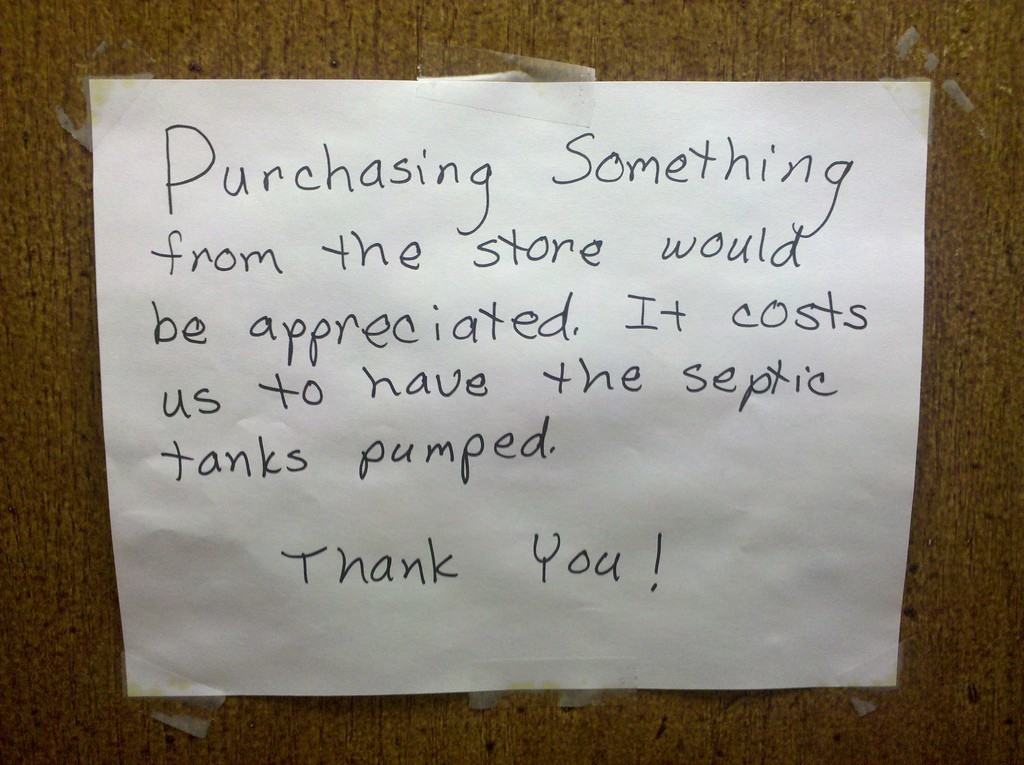 Sign F: No restroom here. Never. Ever. But as a bonus for inquiring, here's some great advice: 
"NEVER listen to a lady without teeth or ANY man!"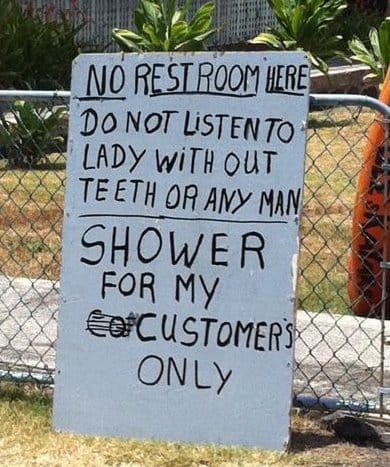 ***Interesting fact: I took this snapshot while looking for a surfboard rental shop on the Big Island of Hawaii. Has to be one of my all time favorite "welcome" signs.
We're out of here! Help me find the exit.
Question #4: Does Sign G or Sign H point you in the right direction?
Sign G: oh…THAT door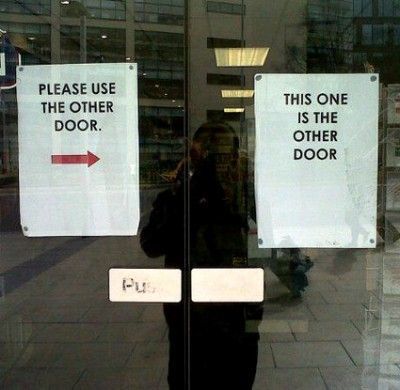 Sign H: Stop the bullying!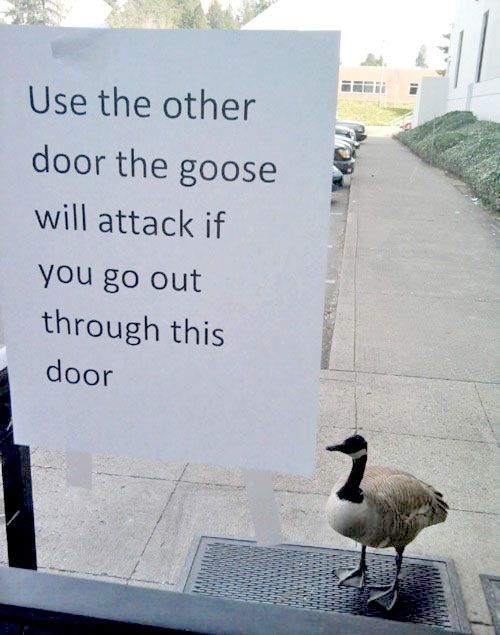 The moral of this post is take the time to evaluate if your store signs are, in fact, welcoming!
Whether it's in a home, business premises or a shop, welcome signs serve a very welcoming function. A welcome sign should be personal and welcome guests or customers in a warm, pleasant way. Many people choose just to write "Welcome" on their welcome sign, but adding a little more information makes the sign even more personal and clear. In a corporate environment, it may be helpful to add more information on the sign, such as company name, department name, or the name of the person who works in the office.
For inspiration, a quick search on Etsy returned a wide variety of unique and "welcoming" signs.
Make Your Customers Feel Welcome
Now that your customers have crossed the threshold, it only takes 10 seconds to make them feel welcome.
The simple fundamentals of excellent customer service are so often neglected by businesses of all sizes. Here are six things that are entirely free and incredibly easy to implement to make your customer feel welcome:
Smile
Make eye contact
Say hello
Look excited and interested
Refer to them by name (when possible)
Take that extra second or two to hold the door open
In closing….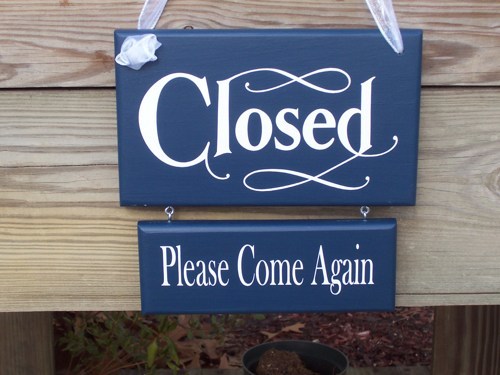 ___
Seen any great welcome signs? Feel free to share in the comments. We'd love to hear from you!
Debra Garber
VP of Finance & Operations, Chief Content Contributor, and backyard chicken farmer. I happily share my experiences traversing the wilds of social media. Will trade social media tips for fresh organic eggs. Motto: "Live the life you love, love the life you live."