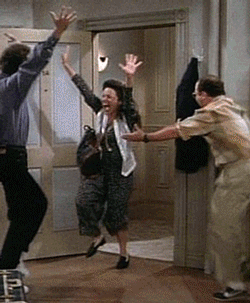 How to Create and Tweet Animated GIFs to Jazz up your Twitter Timeline
In an attempt to expand beyond 140 characters and create a visually appealing timeline, Twitter announced the ability to share and view animated GIFs on Twitter.com, and on Twitter's iOS and Android apps. GIFs will appear in your timeline with a play button, like other video content.  With the addition of animated GIFs, you now have more opportunities to get creative in your Twitter timeline.
Why should you care?
 1. Stand out from the crowd.  As you know, your Twitter timeline is dominated by text. All updates look alike. By adding a bit of 'motion' to your timeline, your updates become more visible to your readers. It takes a mere 13 milliseconds to grasp the general concept of an image. More importantly, our brain continues to process that image for an additional period of time after we see it.
2. Improve performance. As we discussed in prior posts, visual content drives results. Animated GIFs can quickly communicate an emotion or concept. Research done by New York University suggests that 83% of human learning occurs visually. Visuals positively affect participation (reading, clicks, shares, purchases) by 80%.
There are plenty of great examples of businesses using animated GIFs successfully. Home Depot uses animated GIFs on Vine to communicate promotions or showcase products.
How to create animated GIFs
There are many easy-to-use tools to help you create animated GIFs that don't require you to be a graphic artist or break the bank.
1. Mashable has a list of 5 free tools
2. MakeUseOf  explains how to create animated GIFs using the free tool GIMP
3. PCMag reviews a number of animated GIF tools
How to add animated GIFs to your timeline
Adding a GIF to Twitter works just like uploading any other kind of image. There's nothing new to learn when it comes to using them. If you are dlvr.it user, here's how you can do it:
1. Log in to your account and click "Post"
2. (A). Create your message. (B). Upload your animated GIF. (C). Choose Twitter from your Destinations.  Schedule or click Post.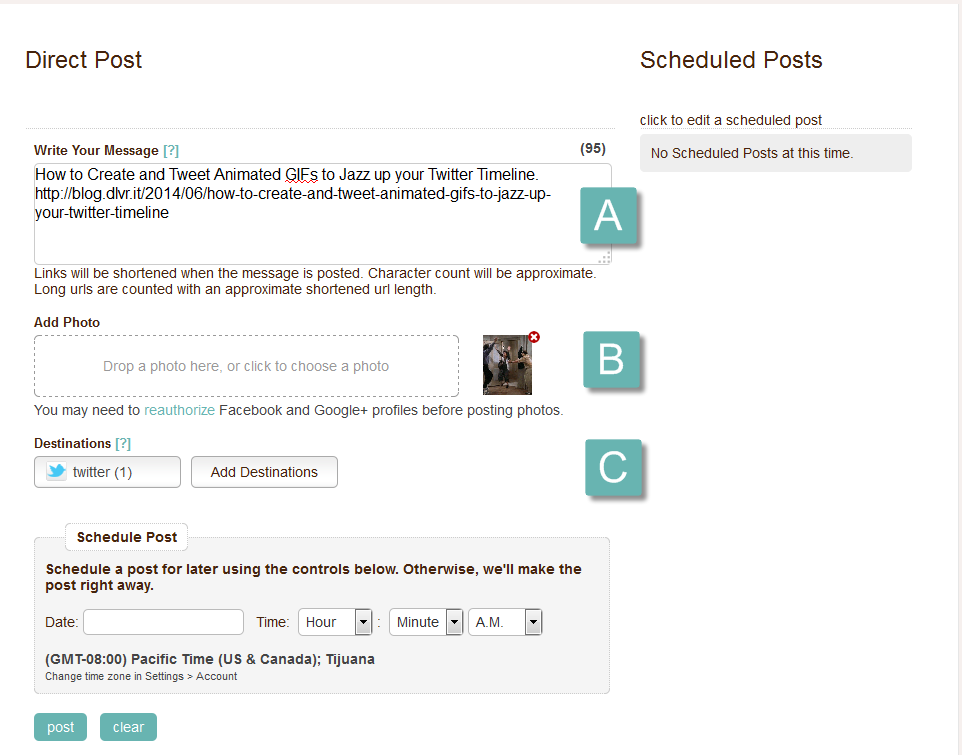 How to Create and Tweet Animated GIFs to Jazz up your Twitter Timeline. #socialmedia #sharebetter pic.twitter.com/MwYpwIWbHL

— dlvr.it (@dlvrit) June 19, 2014
A bit of advice: Start slow. Animated GIFs are one more way you can share better on Twitter. However, start in moderation. Test first and monitor the response.