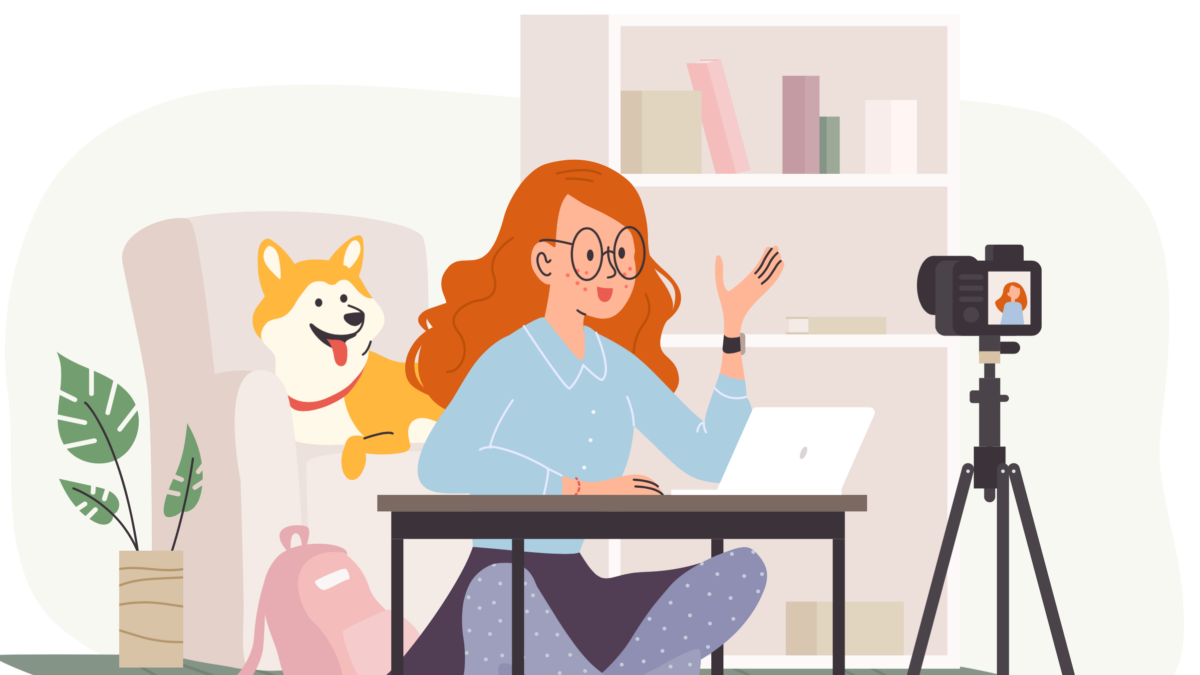 Social Media Publishing Tools
Tools For Social Media Publishing To Manage Your Social Posts
Using social media publishing tools to help you update frequently throughout the week is the best method to expand your audience. Posting on social media sites like Facebook, Instagram, Twitter, LinkedIn, Pinterest, YouTube, Snapchat, and even Tumblr falls under this category. But things don't stop there. Additionally, make sure the information you are promoting about your company, product, or service is pertinent.
You should concentrate on expanding your following on the social media sites where users spend the majority of their online time if you want to get followers quickly. For instance, if you sell shoes, you should probably begin by concentrating on Instagram. You may wish to monitor Twitter if you are a restaurant owner. Additionally, if you manage an online store, you'll probably want to monitor Pinterest.
To schedule postings across several channels simultaneously, you can use social media publishing platforms like dlvr.it. Or you may just program tweets and pins to be sent out automatically based on keywords and hashtags.
 Analyze the Performance of Your Social Media Platforms
Social media management solutions, which make it simple to manage several social profiles from one location, include publishing and scheduling capabilities. They provide capabilities including post scheduling, content creation, performance measurement, team collaboration, and monitoring your social media presence across several platforms. You can interact with people and customers using these technologies across a variety of channels.
Finding the correct tool to maximize the use of each platform is essential for success. While some platforms make collaborative features easier, some provide greater analytics.
Consider the Following When Choosing a Social Media Publishing Tool:
1) How many social media sites must you keep an eye on?
2) Do you need to monitor metrics (likes, shares, and comments, for example)?
3) Are you interested in a free or a paid option?
4) What sort of reporting are required?
5) Does your company need features that are mobile-friendly?
6) What is the price of this tool?
7) Is it simple to understand and use?
8) Can you use this product with other applications that you already own?
9) Is it possible to alter the dashboard's appearance and feel?
10) How long has the business existed?
Tools for Social Media Publishing Give Your Business Strength
You may plan out your daily activities with the use of scheduling software, ensuring that you don't miss anything crucial. You can manage all of your social media accounts while remaining focused and organized thanks to it. While some of these systems will publish your updates for you automatically, others need you to explicitly schedule them.
To reach all of your potential clients, you can effortlessly develop and post content across a variety of social networks with social media management software. You may use the tool to create new posts, amend current ones, and schedule when they should go online. A reporting option also allows you to evaluate the outcomes. When you're ready to publish, all you have to do is click "Publish" to make the update live.
Become Your Social Media Manager
An individual who oversees social media initiatives for companies is known as a social media manager. They can do this using either commercial services or freely available online resources. With a competent social media scheduling tool, you may become your company's social media manager (without having to pay for hire someone) and still provide comparable outcomes to a marketing team.
Planning out what you want to share on various platforms at particular times of the day using social media scheduling is helpful. You can set up automated posting based on preset triggers or plan posts in advance. You won't have to stress about forgetting to post or manually updating your status every few hours if you do it this way.
You may post frequently on numerous networks including Facebook, Twitter, LinkedIn, Instagram, etc. without having to manually enter each post using social media scheduling tools. This helps you gain more audience more quickly while saving you valuable time. We examined more than 50 platforms to find the top five social media scheduling tools for business owners. If you're looking for one, check out our list.
Buffer
If you wish to manage multiple accounts at once, Buffer is a fantastic choice. You can choose to only target particular networks or set up automated posting across all channels. A 14-day free trial period is available for Buffer. It then costs $19 a month after that.
Hootsuite
Another preferred option among marketers is Hootsuite. You can plan posts and manage your social media profiles using Hootsuite from anywhere. The app is compatible with mobile devices as well. Following a 7-day free trial, Hootsuite offers monthly options beginning at $15/month.
Sprout Social
With the help of the potent marketing automation platform Sprout Social, you can automate a variety of processes, including developing email campaigns, managing contacts, monitoring performance, and much more. Following a 30-day free trial, Sprout Social charges $10 per user every month.
dlvr.it
dlvr.it is a straightforward yet extremely effective social media scheduling tool. It's ideal for small businesses that must post frequently, and its features are functional on a variety of social media sites.
TweetDeck
A web-based application called TweetDeck enables you to control several social media accounts from a single dashboard. Additionally, the platform provides apps for iOS and Android. You can view analytics data and make your own lists. Following a 14-day free trial, TweetDeck charges $9 per month.
What Advantages Do Social Media Publishing Tools Offer?
You can manage all of your postings across many social media channels at once using social media scheduling. Posts can be scheduled in advance, and you can monitor who views them. You may save time and effort by using these tools, which is fantastic.
They give you the option to establish reminders so you won't forget to share something crucial. We frequently neglect to post events like birthdays and anniversaries. It is simple to remember what day it is thanks to scheduling tools.
They can also be used to automate monotonous processes like posting information to social media. For instance, you could program a rule to automatically share a particular kind of material each Monday morning. You won't lose another chance to advertise your brand in this manner.
How to Make a Social Media Posting Schedule and Calendar
Tools for scheduling social media posts come in a wide variety. There are some that let you create automated schedules and others that need manual input. Here are some ideas to take into account if you wish to automate your posting procedure.
1. Select a Tool for Social Media Publishing
Choosing the features you require is the first thing you must do. You have a choice between inexpensive and pricey plans. Each one provides a few tinier features and integrations.
2. Include Numerous Accounts on a Single Schedule
If you maintain many social media accounts for customers or yourself, you'll probably find that you need to add each account to a different plan. Especially if you're attempting to keep things organized, this may be incredibly laborious. Thankfully, the majority of apps allow you to include numerous accounts in a single schedule. Enter the tool after logging in, then choose "Add Account." Then, you can add a single account or a collection of accounts. Once joined, switching between accounts within the same subscription is simple.
3. Utilize Filters to Create Your Strategy
The majority of social media management systems have filters already built in. These enable you to order events according to their date, time, location, etc. You can exclude events from your plan that don't concern you. For instance, you might want to publish about impending holidays sometimes during those weeks rather than every day. Perhaps you'd want to post once a week, but not on the same day twice. It is simpler to organize publishing content when filters are used.
4. Make unique lists for Various Types of Content
Some social media management solutions feature lists that are already created. But these frequently include sterile subcategories like "promotions," "news," and "social media." You might wish to make your own list if you want to be more particular. You can better organize your content as a result. Additionally, it is advantageous when you want to communicate with a specific set of people as opposed to your entire network.
5. Employ as a Social Media Campaign Planning Posts
After developing your plan, you may begin automating operations. You can use a variety of methods to accomplish this. In essence, rules are little programs that take certain actions when certain circumstances are met. For instance, you could state in a rule that "I should reply whenever someone mentions me on Twitter." In other words, you can direct an action to take place whenever a specific occurrence takes place.
6. Advanced Features – Results Tracking
After you've completed creating your plan, you can monitor the outcomes. Most tools offer analytics so you may check the effectiveness of your posts. For instance, you might observe that one post attracted a lot of traffic while another received little attention. You can discover which tactics were most successful by looking at data from earlier campaigns.
7. Combine Social Media Publishing Software With Other Programs
These days, a lot of programs allow for the integration of social media management software. You could, for instance, link Facebook to your email client so that any new messages show up in your inbox. Similar to that, you can connect your calendar to Google Calendar to keep track of the deadlines for posting.
8. Control Several Accounts Simultaneously
If you utilize several social networks, it could be challenging for you to maintain them all separately, especially in real time. It takes a lot of time to be online during the best posting times across several sites. The ability to handle numerous accounts at once is a feature seen in many tools. You may exchange links, examine statistics across all accounts, and even sync your activity between platforms.
9. Features for Advanced Scheduling
The benefit of a content calendar is that you can bulk-schedule posts to specific time windows in advance. You can select the precise time and date you wish to publish using some tools. Others give you choices like "at noon" or "every Monday." It's a good idea to schedule posts in advance because it keeps you from publishing content too soon before a deadline. Additionally, bulk scheduling your posts has a ton of advantages.
10. Cross-Platform Link Sharing
Tools for managing social media frequently interact with other programs. For example, you can send URLs through chat, text message, or email. By doing this, you can interact with people who are not only your following.
11. Make improvements with analytics Your Approach
Analytics aid in understanding what functions well and poorly. They're particularly helpful if you're seeking to determine what kinds of content work the best. You'll be able to determine, for instance, if your postings generate traffic or sales.
12. Consult with Professionals
Some instruments provide qualified counsel. These professionals are able to respond to inquiries on subjects including SEO (search engine optimization), blogging, and marketing. They can assist you in resolving any problems you may have.
13. Make unique Lists
Most tools have pre-made lists included. You might want to alter yours, though. You could want to include particular keywords in your list, for instance. Or perhaps you'd like to compile a list of your Twitter followers.
14. Add Functions As Necessary
You might want to add more features as your company expands. You may schedule tweets using some apps, for instance, for particular days of the week. Some allow you to upload pictures straight from your computer.
15. Acquire More Followers
The majority of social media management systems have a search option as well. By using criteria like geography, interests, or gender, you can use this to find new followers.
16. Track Conversions
Make sure that consumers are intrigued enough to buy when you advertise goods or services online. You may track conversions such as transactions, leads, and signups using a variety of methods. incredibly crucial for an online store.
17. Directly Promote Content to Friends
Tools that allow you to directly message friends can be useful for content promotion. For instance, you can refer someone to a new offer by saying, "Check this out!" or "Click here!"
18. Follow the Latest Trends
Numerous social media management tools monitor emerging trends. You may check out the trending hashtags, for instance.
19. Make Posting Easier
You can save time by using tools that make it simple to post to numerous social networks. Some allow you to copy and paste a URL into a tweet, for instance. You can rapidly choose an image from your PC using other methods.
20. Control Several Accounts
You might have to handle each firm independently if you manage numerous. You can stay organized with the help of social media management tools.
Tools for Social Media Publishing in Depth
Managing all of the many accounts while using automation software is one of the major issues. A dashboard that is integrated into the majority of social media publishing platforms enables you to access all of your accounts in one location. Additionally, it gives you access to analytics information so you can see which postings were successful and which weren't. The good news is that the majority of systems let you build as many customized dashboards as you require, making them an excellent all-in-one platform for your social media strategy.
Creation of Content
The actual content itself is the final component of the puzzle. You should absolutely see if the program offers blogging features if you intend to run a blog. Similarly, make sure the application has forums and chat systems if you want to create a community around your company.
Analytics
Analytics is yet another crucial component to take into account. Google Analytics may already be in use to monitor website traffic, but what about social media? Many solutions come with their own analytics, which let you see exactly where visitors are coming from and what they're doing on your pages as well as learn about the demographics of your audience.
Pricing of Social Media Tools
Finally, pay close attention to the cost. There are many free tools available, but if you're serious about using social media to build your business, you should probably consider paying for a solution. You can then adjust your effort level as necessary.
Integrations
Lastly, you need to be knowledgeable with integrations. The possibility to link your social network accounts to other services is meant by this. If you have a website, for instance, you could connect your Facebook page with it so that everybody who finds your page on Facebook is directly directed to your website.
Why Do We Need Tools for Publishing on Social Media?
We can save time by scheduling social media posts. You shouldn't waste time writing each post individually if you post frequently. Instead, you may schedule everything for you using a program like dlvr.it. Even scheduling postings for several platforms at once is possible.
By doing this, you can concentrate on what really matters: interacting with your fans. Additionally, you can really write longer, more significant messages because you aren't wasting time creating individual postings.
Why Do I Need a Social Media Scheduling Tool for My Business?
You can manage numerous accounts on various platforms with the use of social media management software. You may plan automated posts to publish at particular times, which can help you save time and effort while ensuring consistency.
You may automate repetitive actions like publishing, commenting, liking, sharing, and communicating with the use of social media scheduling software. You can do things like send messages right from the app, add hashtags, photos, videos, and URLs to posts, and simply schedule posts and comments.
Additionally, you may monitor how many people interact with your postings and see what kinds of material are most effective. To provide you a greater understanding of your audiences, several apps offer analytics capabilities like heat maps, demographics, and audience insights.
You may quickly switch between accounts using a social media scheduling tool without logging out or deleting your existing account. When you're ready to go further, you can connect your Facebook and Twitter accounts through some programs to sync activity between the two networks.
What Are the Top Advantages of Scheduling Social Media Posts?
You can schedule your social media activities so that they are done in advance. This way, you can focus on other tasks without worrying about submitting something. The scheduled activity can simply be set up and ignored. While scheduling material has various advantages, the following are the top seven:
1. Save Time
You save time by using social media scheduling software because you don't need to visit each network daily to see what's going on. Instead, you can just check your social media pages once a week to make sure all is well.
2. Curate Content
You may quickly discover pertinent stuff online and share it with your audience. You may improve the perception of your brand and gain followers' confidence by distributing well-selected information.
3. Your User Engagement Increases
You may get more comments and engagement on your posts by producing interesting material. You produce more visitors and leads when you interact with other people.
4. You Learn More About Your Audience
You may evaluate your audience using scheduling to determine the most effective kind of content. Then you can produce related material in the future.
5. You Are Reliable
You will amass more followers if you are consistent with your social media activity. When you continuously publish high-quality material, people will take notice.
6. You Develop Bonds With Others
You meet new people on social media when you arrange your postings. Your audience engagement will rise as a result of the interactions you establish with new connections and influencers with whom you have common interests.
7. Scheduling Tools Keep You Organized
Using a single dashboard, you can keep all of your social network accounts organized. You can manage all your social media posting with the proper tool better because of this.
Tools For Social Media Publishing Help Small Businesses
Small businesses (as well as huge enterprises) can manage their social media presence and relationships with customers and potential customers with the aid of social media publishing tools. You can post more than once each day with them without individually logging into each account. Even future posts can be scheduled. However, what do you do with these tools?
1. How much time do you spend managing your social media accounts before setting up a social media publishing tool?
2. Do you wish to post to several platforms faster?
3. Are you trying to find a way to automate repetitious actions like sharing, liking, and commenting?
4. Do you find it vital to monitor your likes, shares, and comments?
5. Does your business have a Facebook profile for business?
6. What kinds of articles does your company normally publish?
FAQ: Choosing a Social Media Scheduling Tool
Here are some factors to take into account while selecting a tool.
1. What is the price?
How much you're willing to pay for a tool is a critical consideration. Although there are other premium choices, such SproutSocial and CoSchedule, they start at $49 per month. Try those first if you're looking for anything reasonably priced.
2. What features are necessary?
You generally won't need anything more sophisticated than a basic plan with a social media scheduler tool if you don't intend to have several accounts. An analytics tool, email integration, and mobile apps are further capabilities. Although they are not necessary, these will make life simpler. These will significantly aid your marketing initiatives, particularly if your company is a medium-sized one.
3. Are integrations necessary?
You might discover that you need to combine different systems. For instance, you will probably need to link your account to Facebook if you sell goods on Amazon. But sometimes it's not possible to do that. While some businesses only offer a few integrations, others charge extra.
Tools for Scheduling That Support Desktop and Mobile
The majority of social media schedulers work with both desktop and mobile applications. They incorporate with third-party programs like TweetDeck, Hootsuite, Buffer, and dlvr.it. And the majority provide some kind of cross-platform support. Posting to Facebook, Twitter, Instagram, LinkedIn, Pinterest, Tumblr, YouTube, and even Snapchat is possible using this.
Conclusion: Tools for Scheduling Social Media
For individuals who want to maintain their online presence, schedule material in advance, assess post performance using basic analytics, and build up a marketing calendar without investing a lot of money, social media scheduling tools are crucial. However, there are many choices available, making it difficult to select the ideal one for your requirements. Some of our favorites are included below.
Buffer
One of the most widely used social media management tools available right now is Buffer. You can effortlessly manage multiple social networking sites at once thanks to its unlimited user and scheduled post options. For each account, you can create a variety of schedules, such as daily, weekly, monthly, and even personalized ones. This makes it simple to prepare in advance and make sure everything goes without a hitch.
Hootsuite
Another well-liked tool for controlling numerous social media accounts is Hootsuite. Your activity on Twitter, Facebook, LinkedIn, Instagram, Tumblr, Pinterest, Foursquare, Google Plus, and YouTube can all be seen with Hootsuite. Simply choose the desired network from the dropdown menu to see what is going on there. Additionally, you have the option of viewing only mentions, likes, comments, or shares. The last three options are date range, language, and location.
Planoly
Planoly is a fantastic substitute if you don't want to invest money on a full-featured social network management solution. You may access several social media accounts with Planoly, including those for Facebook, Twitter, LinkedIn, Google+, and other platforms, just like Buffer. Planoly does not, however, have a scheduler as Buffer does. Your posts must be manually entered into the system instead. This does, however, imply that you won't be charged any additional fees for extra functionality.
dlvr.it
It is a top-notch free tool for managing social networking. dlvr. It enables you to simultaneously manage all of your social networks. You can make several profiles, add them to lists, and give particular persons assignments. It is straightforward and clear to navigate because of the interface. You can keep organized by using the scheduler that is already included into dlvr.it. It was created as a one-stop shop for effective social media management.
Schedulicity
Despite being a new tool, Schedulicity has a sizable user base. You may control several social media accounts at once, including Twitter, Facebook, and others. It has a scheduler so you can prepare ahead of time and keep from posting when no one is looking.
Features of Social Media Management Tools You Need
The features that social media management systems provide range widely. Some people concentrate on a single thing, like scheduling postings, while others take care of everything. They are available for nothing or for hundreds of dollars per month. The following are some topics to think about while selecting a social media management platform.
Different social media managers come in different varieties. Each has a unique feature. For instance, there are some that assist you with content management; they allow you to publish photographs, bulk schedule posts, watch for mentions, keep track of likes, and evaluate performance. strong tools like analytics, customer support, and mobile apps are among the others. Based on how much effort it requires to set up and utilize a tool, you might choose it. Or perhaps you would rather have something operate more automatically.
2. Is It Easy to Learn?
Some of the most widely used platforms are simple to operate. However, if you don't know where to begin, you can waste hours attempting to find out how to add a feature or adjust the settings. Check out Hootsuite, Buffer, Sprout Social, and TweetDeck if you're searching for a beginner-friendly choice. These systems make it simple to post material across many accounts.
3. What about customization?
You'll probably need adjustments if you intend to utilize your product on several social networks. This involves including widgets, adding logos, and changing colors. The majority of social media management systems let you alter the dashboard's design. However, you won't need customisation if you only intend to utilize a tool for one network.
4. Is there software integration?
Email programs like Gmail and Outlook are integrated with many social media management solutions. You can send messages straight from your inbox as a result. You can sync data between your favorite programs via other integrations. For instance, your social media manager allows you to import contacts from your phone.
5. Does it work with my gadgets?
Mobile apps are available for most social media management solutions. This makes accessing your account from wherever simpler. You can always access your dashboard online if you'd prefer not to download an app.
6 . Will Time Be Saved by Social Media Publishing Tools?
Many chores are automated by the top social media management solutions. This frees you up from having to manage your social media presence so that you can concentrate on expanding your business.
Debra Garber
VP of Finance & Operations, Chief Content Contributor, and backyard chicken farmer. I happily share my experiences traversing the wilds of social media. Will trade social media tips for fresh organic eggs. Motto: "Live the life you love, love the life you live."