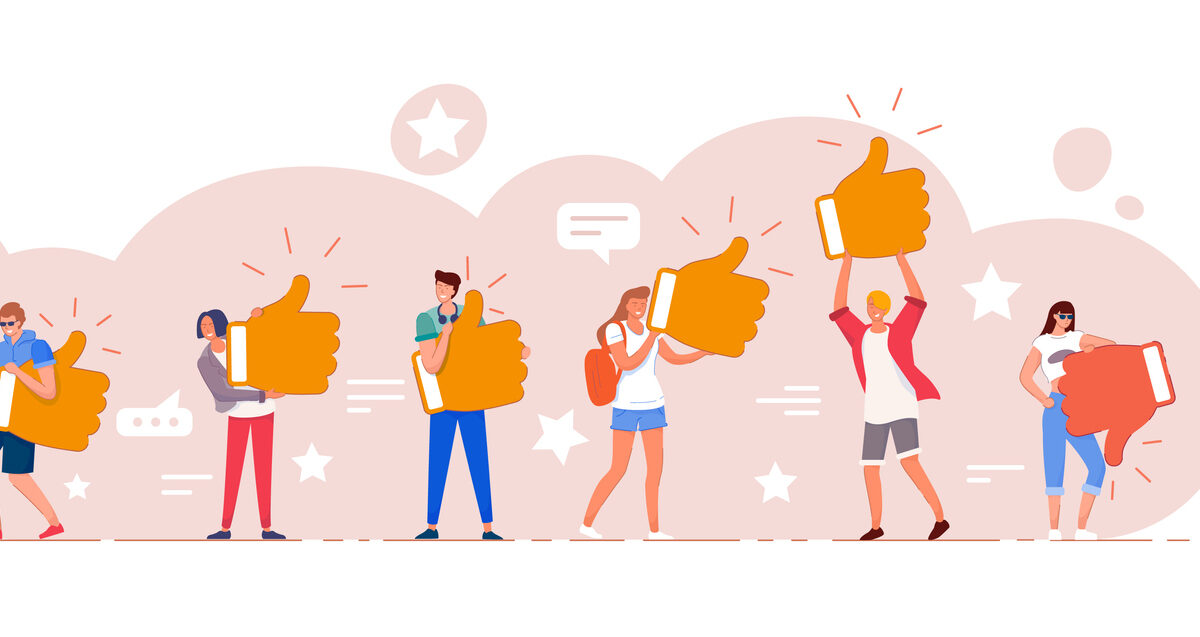 How To Monitor Social Media – Process & Tools
Top Social Media Monitoring Tools and Why You Need Them
Most social networking sites allow you to monitor social media, or what others say about your company online. This includes reading customer reviews, analyzing data about how frequently certain words are used, and observing trends over time. To learn what people are saying about your brand online, you need to monitor their conversations on social networks. And you'll need a social media management tool using artificial intelligence to get these results.
Social media marketing involves watching for mentions of your brand online and responding to them. It's an immediate reaction strategy and relates to any kind of discussion about your brand: reviews and product queries, for example.
Social media marketing isn't just about direct mentions or comments about your content. It includes any post that mentions your brand but doesn't tag you. You won't see these types of posts appear in your regular feed unless you've specifically set up your social media monitoring tool to look for them.
What is Social Media Monitoring?
Social media monitoring is a way to monitor conversations happening around brands, products, and campaigns. You can use it to learn about customers, competitors, and prospects. This information can help you make better decisions regarding marketing strategies, product development, customer support, and sales.
You can also use social media monitoring to find out if there are any issues with your website or products. If someone complains about a problem with your product, you can respond quickly by addressing the issue directly.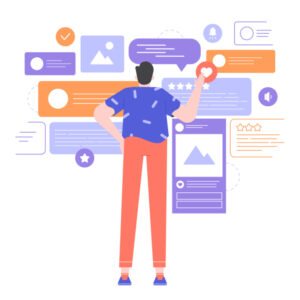 How Does Social Media Monitoring Work?
Social media monitoring tools work by scanning through all the different social platforms and websites where people discuss your brand. They do this automatically, so you don't have to manually search every single one of those places yourself.
The best social media monitoring tools will be able to scan multiple social media channels at once. For example, they might check Twitter, Facebook, Instagram, LinkedIn, Google+, YouTube, Pinterest, Reddit, Quora, Tumblr, and more. Some even include RSS feeds and email alerts.
Why Use Social Media Monitoring?
There are several reasons why you should consider using social media monitoring. First, it helps you stay informed about what people are talking about your brand. Second, it allows you to react to problems as soon as possible. Third, it gives you insight into what your customers want from you. Fourth, it helps you understand what your audience wants from other companies.
For instance, you may notice that some of your fans are complaining about a particular aspect of your business. You could address the issue right away, which would probably improve your reputation among those fans. Or, you could ignore it and hope that it goes away. But if you're not aware of the complaints, you could miss out on a chance to fix the situation.
In addition, social media monitoring lets you know when your customers are having trouble finding something specific on your site. When this happens, you can offer them assistance. And if you notice that your competitors are making similar mistakes, you can take action before they do.
Finally, you can use social media monitoring to keep track of how your competitors are doing. By looking at their performance, you'll get a sense of whether they're succeeding or failing.
How Do I Start Using Social Media Monitoring?
If you haven't already done so, start by signing up for an account with a free social media monitor tool. There are many options available, listed below.
Once you have an account, you need to decide which social channels you want to monitor. Most social media monitoring tools let you choose between Twitter, Facebook, Instagram (which includes both Facebook and Instagram), LinkedIn, Google+ (formerly known as Google Plus), and others.
Once you've selected your networks, you can begin searching for keywords related to your business. These keywords will tell you what people are saying about your company online.
When you find a conversation that's relevant to your business, you can read the social mentions left by users. This is especially useful if someone has posted a negative comment. If you respond quickly, you can show your customer that you care about their opinion.
You also can see who else is commenting in the discussion. This information can help you learn more about your customers' needs and interests. It can also give you ideas for future posts.
Social media monitoring isn't just about reading social conversations. You can also post messages yourself. For example, you can ask questions or make announcements.
Social media monitoring doesn't require much effort. In fact, most of the work is done automatically. All you need to do is set up your accounts and search for relevant content.
What is Social Media Listening?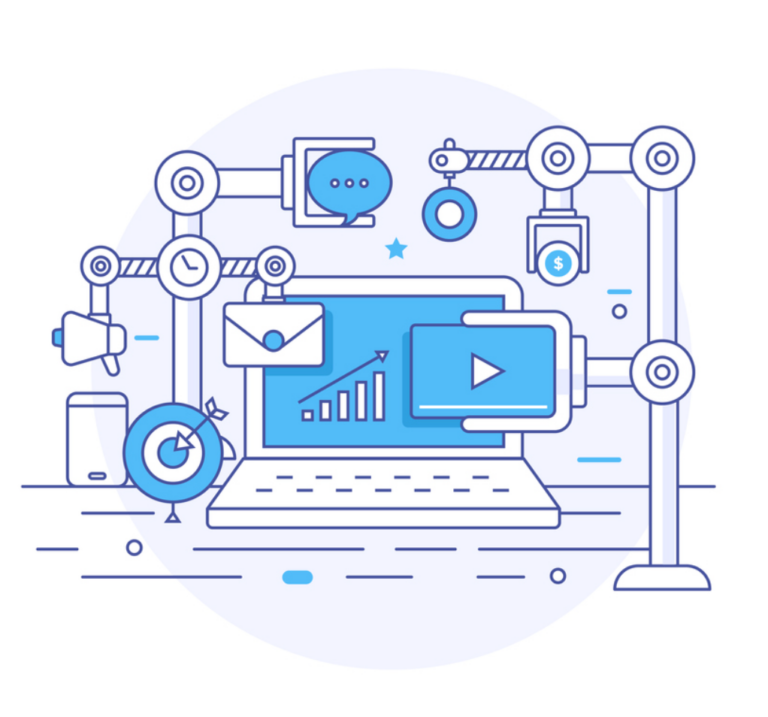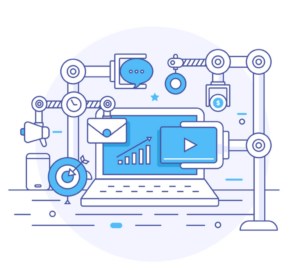 When you monitor social media, you will find that it is a different activity from social listening. If you're monitoring, you'll be able to respond appropriately. When you practice social listening, you're looking for brand names and keywords related to your business so you can use them to improve your content strategy. Both can be incredibly useful to your brand and are essential for your social media marketing.
Social media monitoring and listening often go hand in hand. Listening is more proactive than watching and can lead to business-wide insights. However, listening is similar to watching and can be used to uncover important discussions such as those not tagged by any user. You cannot listen unless you monitor. You can monitor conversations by tagging them so they can be used to generate questions, reports, and customer engagement later on.
Social Media Management Software
1. HootSuite
HootSuite makes it simple to monitor multiple social networks simultaneously. Users can set up alerts based on keywords, hashtags, mentions, and more. They can even schedule posts ahead of time, giving them complete control over their social media presence.
2. TweetDeck
TweetDeck allows users to see everything happening across Twitter. By clicking into different columns, users can view streams, lists, replies, retweets, favorites, and much more. They can even filter tweets by location, language, date, and time.
3. Sprout Social
Sprout Social lets users track conversations across Facebook, LinkedIn, Instagram, YouTube, and more. It's ideal for companies looking to keep tabs on customer feedback. With Sprout Social, brands can easily find out where problems lie, learn how to improve products, and identify opportunities for future growth.
4. Dlvr.it
Dlvr.it puts everything together by providing RSS Feed automation tools that help you to take the manual work out of having to post your items. Dlvr.it integrates with your favorite tools such as RSS to automatically share new items to social media; Chrome Extension – to find and share content from around the web; WordPress, to import and schedule your top blog posts; Google Analytics, to monitor and track traffic growth on your site; and Bit.ly, to automatically share bit.ly links with every post.
You can also auto post to all your social networks, saving time, and dlvr.it scans your RSS feeds and other trusted content sources for new articles, blogs, and photos. We auto-post the latest items to Twitter, Facebook, and your other social media pages right on your schedule. We believe you'll find dlvr.it to be the top of all social media management tools.
Why Brands Need a Social Media Monitoring Strategy
Social media monitor tools are essential for small businesses looking to grow their customer base and improve customer relationship management. Social media monitoring is important because it gives brands insight into how social media users feel about their products and services. This information can help them improve their marketing strategies, product offerings, and overall communications.
Brands need to monitor their social media mentions so they can see if they're doing well. If there are any negative comments, this will need addressing immediately. They also want to ensure that positive customer feedback doesn't get overlooked.
Social media monitoring can be used to locate relevant conversations and quickly identify any issues with your company's products or services. For example, a business could use social media monitoring programs to figure out why people aren't happy with their products or services. It may discover that a competitor is selling at a lower cost than expected.
Gain Audience Insights
Social media monitoring helps companies identify trends and new business opportu­nities. For example, a retail store may notice that many people are discussing a particular product, such as a brand-new smartphone. They could then decide whether they want to advertise that product on their blog or even give them special offers to get people interested.
Monitoring social media helps companies learn how consumers perceive their brands. This knowledge can be used by them to improve their visibility and strengthen their relationships with potential clients.
Social monitoring is an essential element of any social media customer experience strategy. It can lead to faster response times, PR crisis prevention, contextual insights, and identification of brand advocates. Responding to customers and social media conversations have been shown to lead to stronger brand loyalty among customers and are important elements of your social strategy
Include Listening in Your Marketing Strategy
To be successful at social marketing, you need to develop an effective social listening strategy that helps you streamline all of your brand's mentions and search parameters into a single location or dashboard – so you can spend more time focusing on developing a strategy for each message.
You don't just need to reply to mentions of your company online; you need to engage with these potential customers too. You may be overlooking some of the other types of messaging that only mention your brand but don't include any specific products. Besides that, searching for online activity can be quite time-consuming. If you spend more time switching between social media networks and manually searching for brands than engaging with them, then you may be in need of a new social media marketing strategy.
How Can Social Media Monitoring Benefit You?
Social media monitoring is a great way to keep tabs on what's being said about your brand and competitors. You can use it to gain insight into customer sentiment and find out where your audience is talking about your brand. This helps you understand what consumers think about your products, services, and marketing campaigns.
Monitoring gives you access to real-time data and insights. It lets you know what people are saying about your brand and competitors, and whether those comments are positive or negative. Monitoring tools allow you to quickly identify conversations and social media activity that matter to you and your brand. They let you track mentions of your brand and competitors across multiple platforms, including blogs, forums, news sites, review sites, and social networks like Facebook, Twitter, Instagram, YouTube, LinkedIn, Pinterest, and Snapchat.
You can use social media monitoring software to gather information about your brand and competitors and determine what needs to change. For example, you might want to know if someone is posting negative reviews about your brand on Yelp. Or maybe you want to know if your competitor is making a big splash on Twitter. By tracking these social media posts and conversations, you can make changes to your product or service to better meet consumer expectations.
Social Media Marketers Need Artificial Intelligence
We live in a world where we are constantly being bombarded with information. We want it now. We want it fast. And we want it free. This constant bombardment of information makes us feel stressed and overwhelmed – and if you are attempting to monitor your brand from a multitude of Social Media Platforms, you will be chasing your tail.
Artificial Intelligence is a way of automating processes, in your social media management platform. It allows machines and software to learn and adapt based on data, making decisions and taking actions without human intervention. In short, it helps businesses make better decisions. Social media marketing and management tools use this powerful technology. These social media tools allow you to better connect with your target audience, post relevant social media content across all your social media accounts, take charge of online conversations and get competitor analysis.
AI has been around since the 1950s, but its recent rise in popularity has made it one of the most talked about topics in business today. AI is already used by many companies to help automate tasks, improve customer experience, and increase productivity. But as technology continues to advance, it will become even more prevalent in our everyday lives.
Analyze Your Social Media Monitoring
Social media monitoring is important because it allows businesses to see what's being talked about online. This information can be used to improve customer relations, increase sales, and even learn about competitors. However, many small businesses are unaware of how to properly use social media monitoring software. If you want to make sure you're getting the most value out of your investment, here are some tips to consider.
1. What type of data do I want to collect?
The first step in choosing a tool is deciding what types of audience behavior data you want to collect. There are three main categories: posts, mentions, and sentiment analysis. Posts refer to the actual text posted on social media sites like Facebook and Twitter. Mentions mean anything someone says about you or your products/services. Sentiment analysis refers to analyzing the tone of those comments.
2. How often do I want to check my data?
You might think that checking your data every day is enough, but there are times when you really need to dig into your data. For example, if you notice something suspicious, such as a spike in negative reviews, you need to act fast. Also, if you notice audience trends developing over time, you need to take action quickly.
3. Do I want to download the raw data?
Most social media monitoring tools offer both raw data and reports. Raw data is basically everything you see on screen, including comments, likes, shares, etc. Reports show you exactly what you want to see, such as the number of followers, mentions, and views. Some tools also give you access to the raw data, allowing you to view it yourself.
Conclusion: Social Media Monitoring
Monitoring social networks is the process of listening for social network discussions that are relevant to your business. Social media monitoring is done by companies for various reasons, including connecting with their customers, providing customer service, measuring their social media presence and competitive analysis, or understanding social media trends, and is one of the most important aspects of your marketing strategy.
Debra Garber
VP of Finance & Operations, Chief Content Contributor, and backyard chicken farmer. I happily share my experiences traversing the wilds of social media. Will trade social media tips for fresh organic eggs. Motto: "Live the life you love, love the life you live."