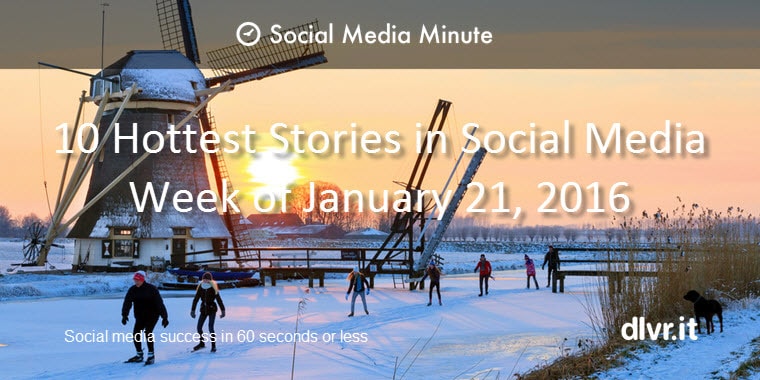 5 Articles and 1 Fascinating Infographic You May Have Missed in Social Media [Week of January 31, 2016]
Don't have time to keep up with the pace of social media? Looking for the "Best of the Best"? No worries. We've got you covered. Our weekly roundup is here to help you stay on top of all the latest in social media and other interesting facts, trends, tips and questions.
This week featuring:
Top Tweet of the Week: Why I Won't Write Emails Like A Man ~ (Yep, I'm Sorry!)
Social Media Growth Hacks:

Facebook Rolls Out Audience Optimization for Publishers
Why You Won't Recognize SEO in Five Years
Productivity Tips:

Why You Should Read 50 Books this Year (and how to do it)!
The 8 Self-Assessments You Need to Improve at Work This Year
Top Tweet
Have you seen (or even tried) Google Chrome's new plug-in that is supposed to help you write stronger, more impactful emails? "Just Not Sorry" launched about a month ago and once downloaded, will underline phrases in red that could weaken a message. And you guessed it – the prime target audience for this app is women!
"When I started reading some of the articles from the app creators I realized that this was really focused on women helping women write emails more like men and it was pretty shocking to me," says Amy Martin.
Two very bad mistakes that could cost me my credibility in the workplace:
I apologized.
I used the word "just".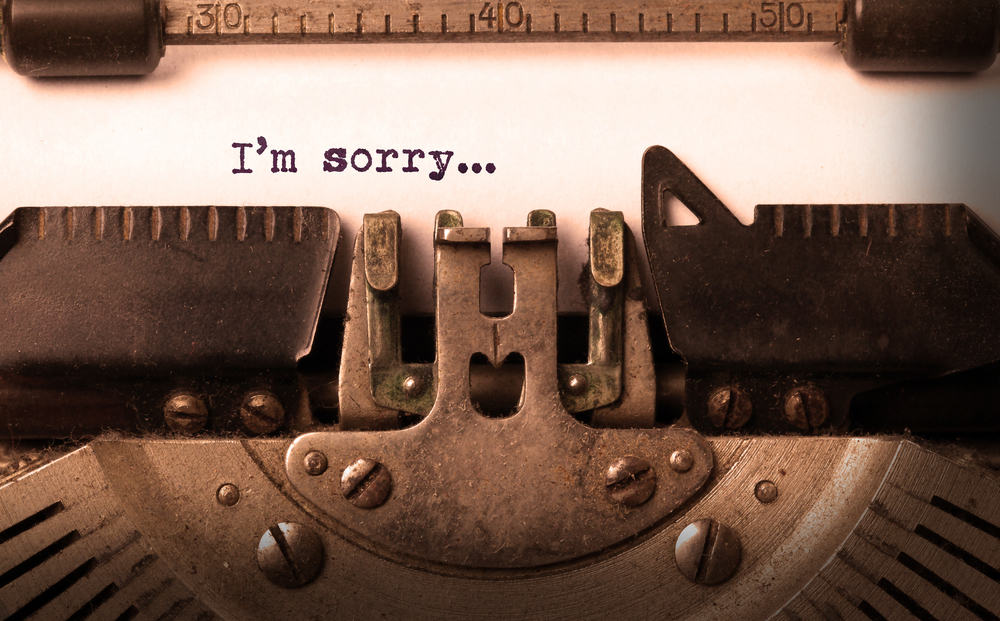 Social Media Growth Hacks
Today, we're launching Audience Optimization, an organic targeting tool to help publishers reach and engage their audiences on Facebook and better understand the interests of people clicking on their posts. This tool lets you improve the relevancy of your post by indicating who is most likely to engage with it, which can increase engagement at both the post and Page level.
Audience Optimization gives you the following three features:
Preferred audience
Audience restrictions
Audience insights
As marketers, we've gotten quite good at evolving our playbooks when it comes to SEO. But the changes we've seen to this point are nothing compared to what's coming next.
We are in the early stages of a new era of search — an era tied closely to more sophisticated patterns such as mobile, social, and voice search, among other things. And for the first time, this isn't just a matter of adding a new chapter to our SEO strategy, it's a matter of creating entire new playbooks.
Here are the three emerging search patterns that are changing the face of SEO:
1 – Mobile Search

2 – Social Search
3 – Voice Search & Personal Assistants
Productivity Tip
FROM MARK ZUCKERBERG TO BILL GATES, ALL OF THE MOST SUCCESSFUL LEADERS ARE AVID READERS. HERE'S HOW TO BUILD THE HABIT.
If you want to get ahead in business, sit down and pick up a book. Warren Buffett spends 80% of his day reading. Bill Gates reads for an hour each night before going to bed. And Mark Cuban credits part of his success to the fact that he is willing to read more than anyone else.
Read more (no pun intended!).
We all need to grow — not only to stay engaged in our work but also to keep up with our employers' changing needs. And this is the perfect time of year to set personal development goals and start making progress on them.
Here's a sneak peek at the assessment under Work/Life Balance:
Are You Focusing on What's Important?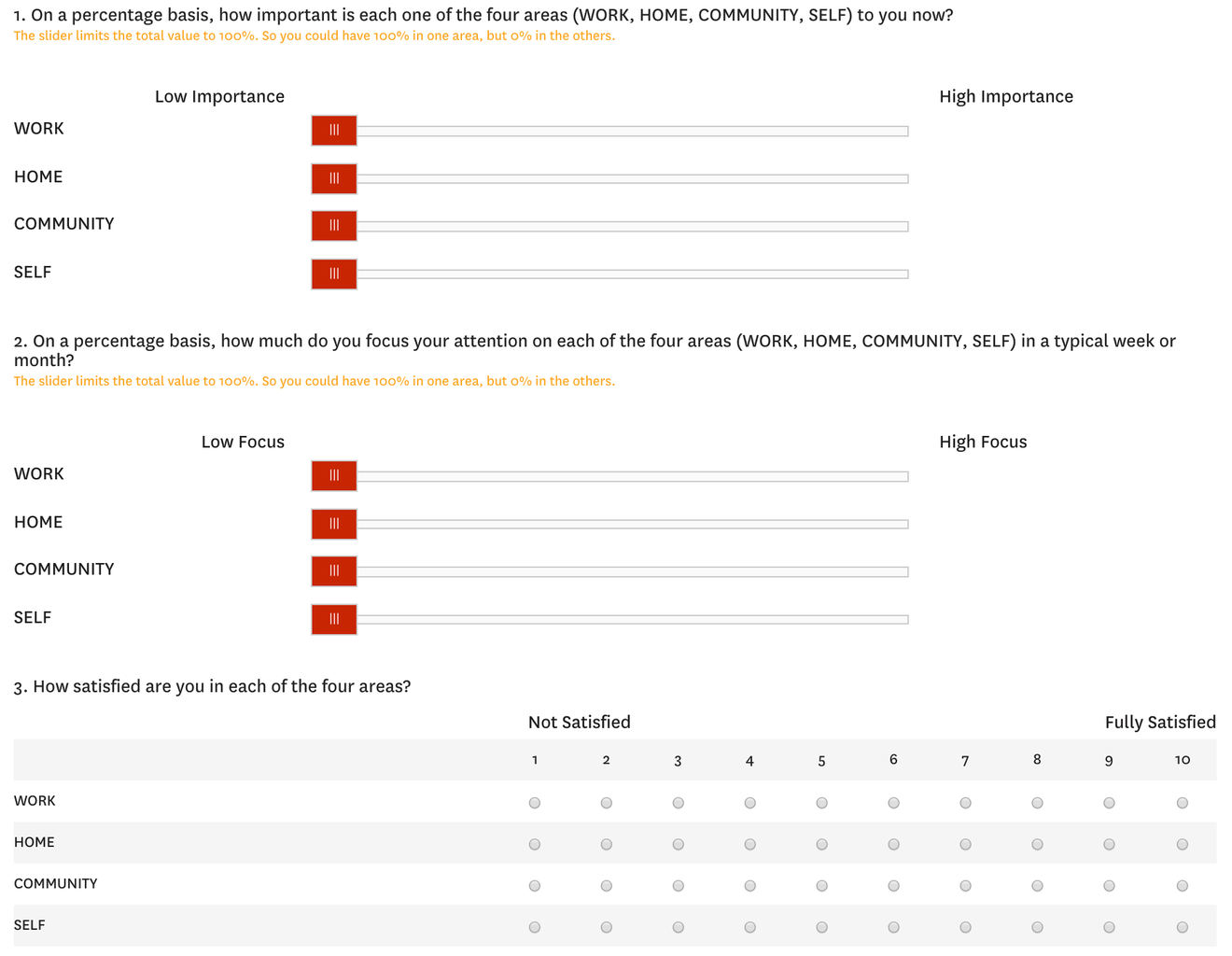 Bonus Infographic
Whenever I meet someone of a different ethnicity, out of sheer curiosity, I always ask if they speak the language of their heritage. Business deals can go in an entirely different direction if someone knows even a few words of another language, and, let's be honest, traveling around the world and practicing different words you've picked up is fun.
This interesting infographic shows which languages are spoken the most around the world.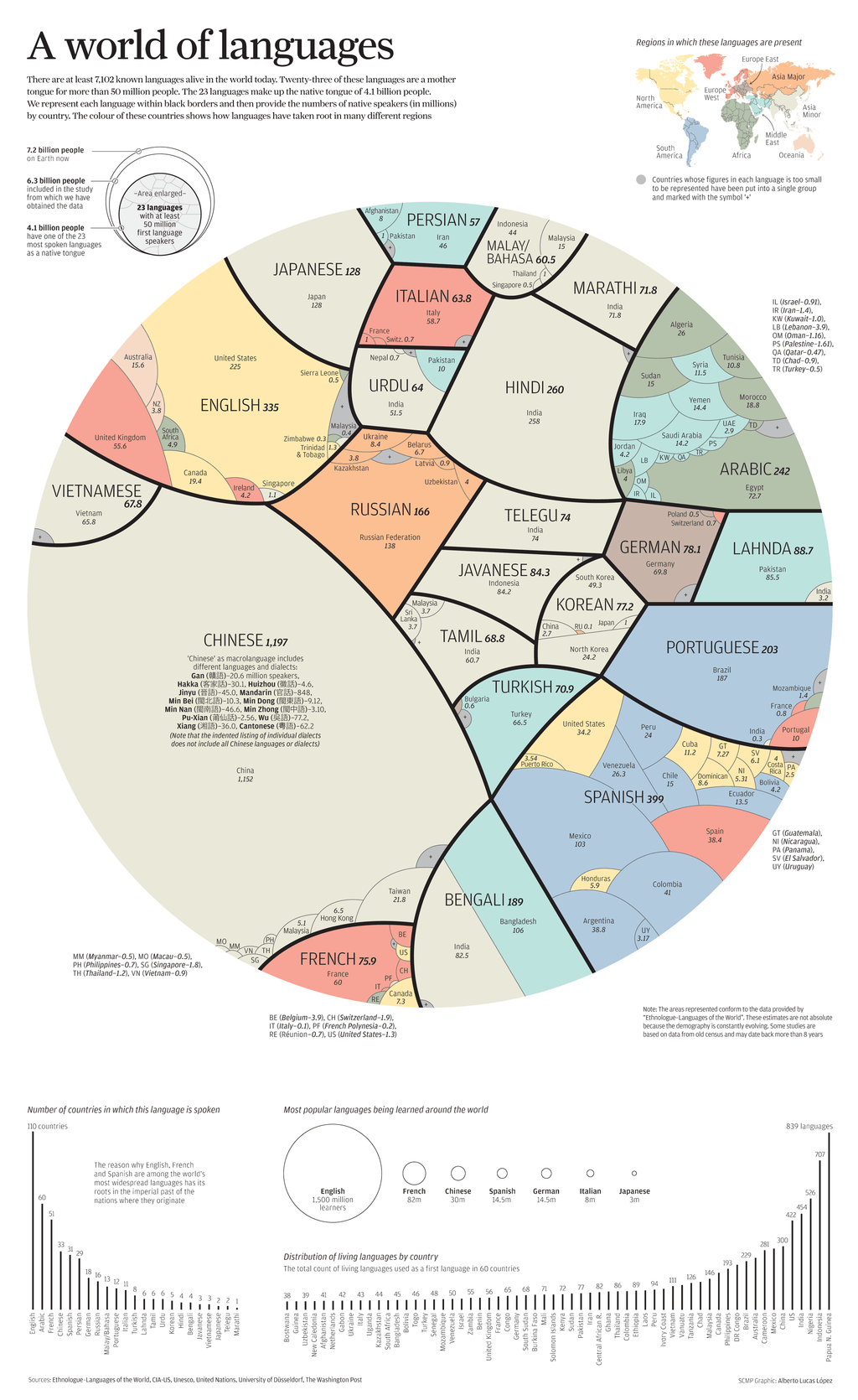 ___
Have any social media trends, tips or tricks to share?
Read any interesting social media facts recently?
Run across any fascinating infographics?
We'd love to hear from you!
Please share!
Debra Garber
VP of Finance & Operations, Chief Content Contributor, and backyard chicken farmer. I happily share my experiences traversing the wilds of social media. Will trade social media tips for fresh organic eggs. Motto: "Live the life you love, love the life you live."